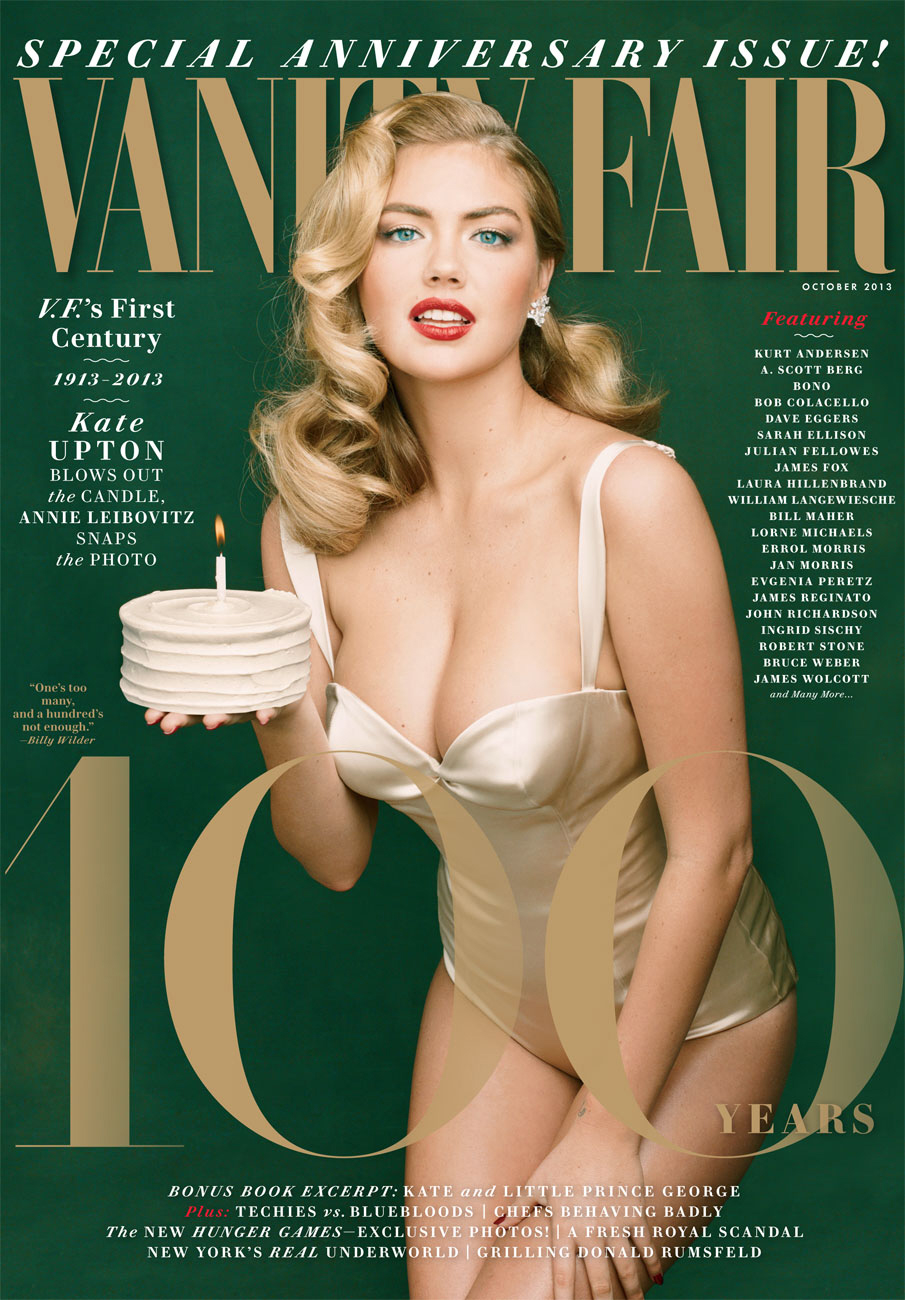 Update: Kate Upton covers the October issue of Vanity Fair, a celebration of their 100 year anniversary.
Here we go, people. Kate Upton, polarizing figure extraordinaire, has been named 2013 Model of the Year, and she'll receive her award tomorrow at the Style Awards. Very few people have a neutral opinion on Kate, and I personally love her, but she has just as many detractors as she does fans. If anything, the fact that some people are tired of Kate Upton functions as evidence of her supermodel status; that is, being a household name is a job requirement. Ubiquity is key, and Kate has definitely achieved that quality.
Basically, Kate has been everywhere this year, and in just the past few months, we've seen her on the cover of Elle and Vogue as well as the pages of Bazaar. I find her to be truly stunning and unforgettable, and I love that she is putting a different body type out there in a positive manner. Now Kate is formally receiving accolades from her peers in the modelling industry: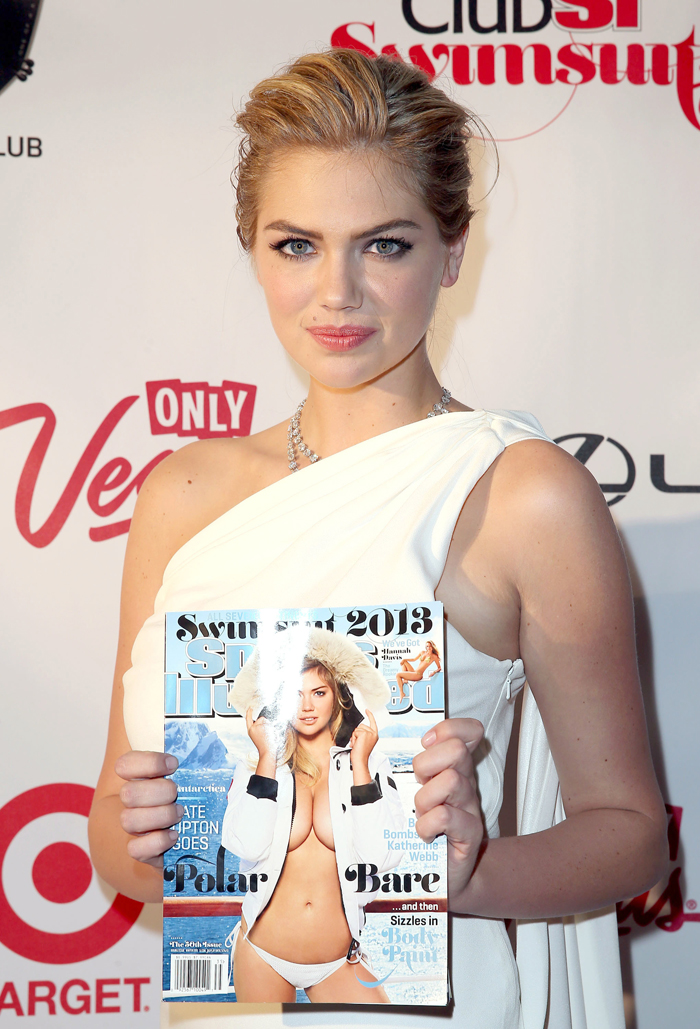 As if anyone else could win!

Kate Upton has won the coveted title of 2013 Model of the Year. The buxom blond will formally accept the award at Wednesday night's 10th Annual Style Awards in New York City.

The event, which kicks off New York Fashion Week, will celebrate the two-time Sports Illustrated model in all her bikini glory. Nicole Richie will be on hand to host the evening's festivities.

And there's no doubt that she's had one heck of a busy year.

Between joining the likes of Kate Moss and b Bündchen as the face of jewelry retailer David Yurman, to filming future Hollywood blockbusters with Cameron Diaz and Leslie Mann over the summer, 2013 has been good to Upton.

It doesn't come easily either…the blond has been working nonstop on her career since her first big break with her debut SI Swimsuit cover in 2011.

She's even made the difficult transition from bikini model to high fashion starlet by gracing the covers of both American and Brazilian Vogue this year. Impressive!

But given the shots we've seen from her one of her many upcoming projects — a role in The Other Woman where she rocks itty-bitty bikinis — we're not so sure she's ready to completely retire her two-piece just yet!

Congratulations, girl!
[From E! Online]
While I think Kate is a versatile model with staying power, the fact that she's trying to move into acting does make me shake my head a little bit. She'll probably just do this Other Woman movie and maybe another (plus, she was already in Three Stooges), but then her acting career will go the way of Brooklyn Decker and Cindy Crawford. Kate seems like a nice, fun girl with a lot of enthusiasm, but I don't see her winning any actressin' awards at any point.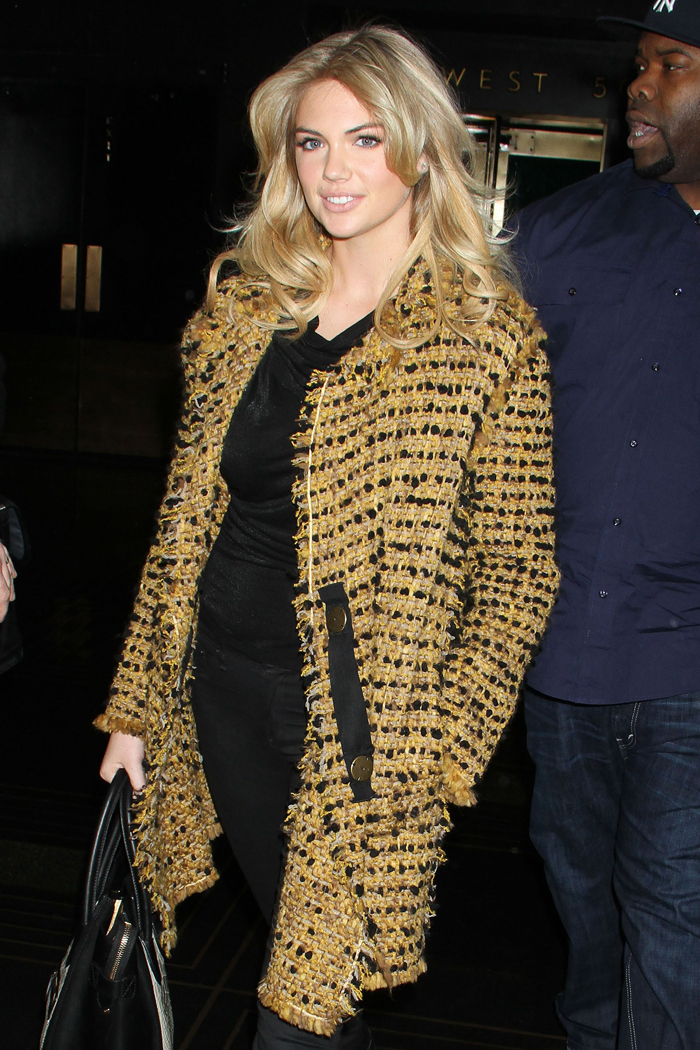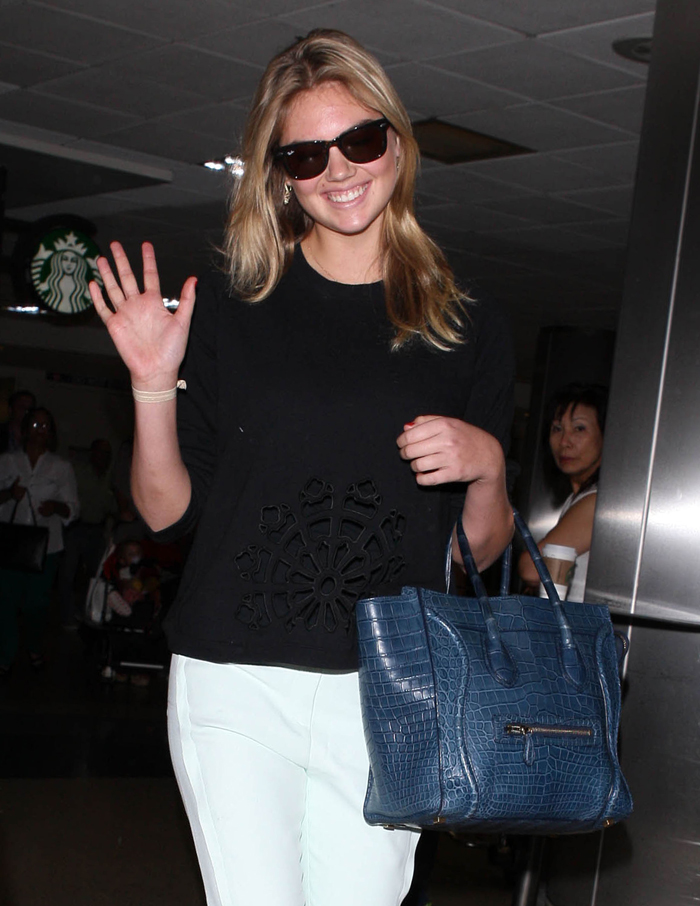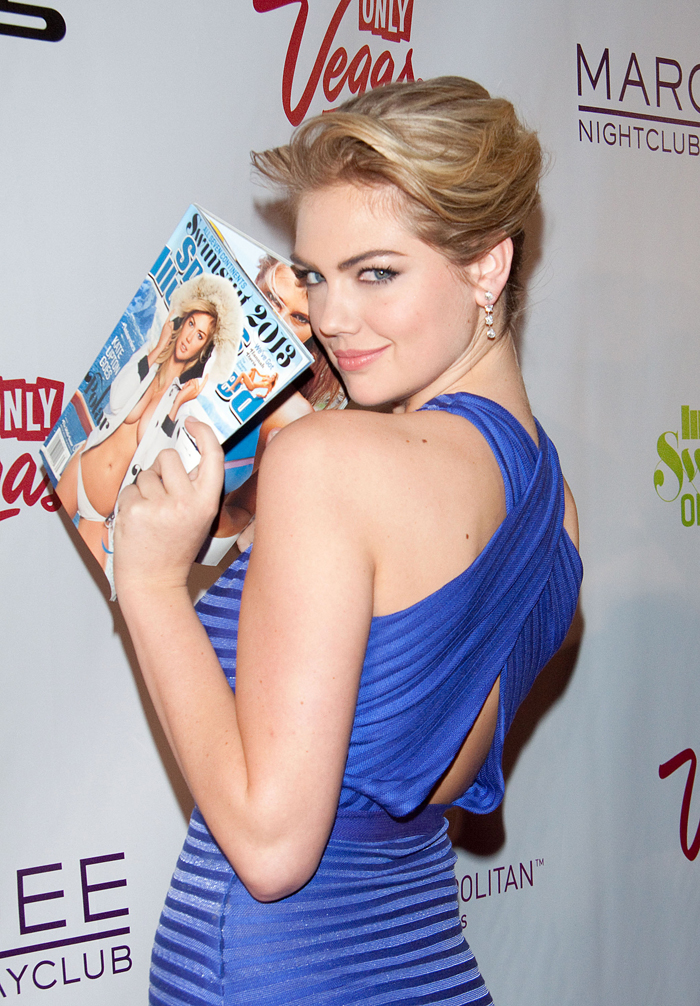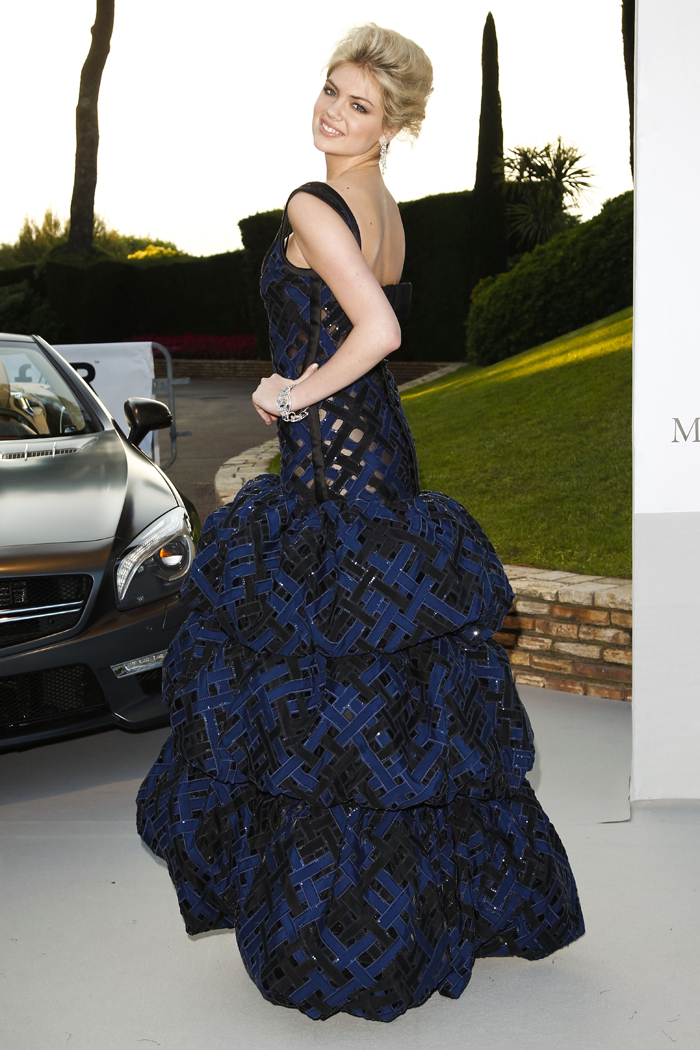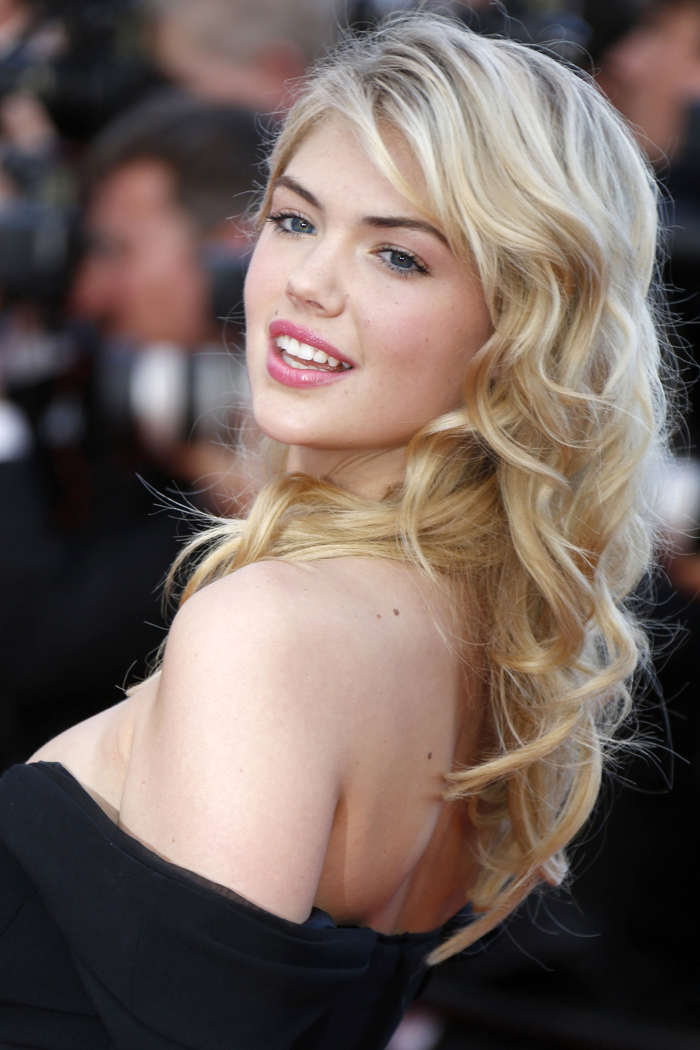 Photos courtesy of Fame/Flynet and WENN