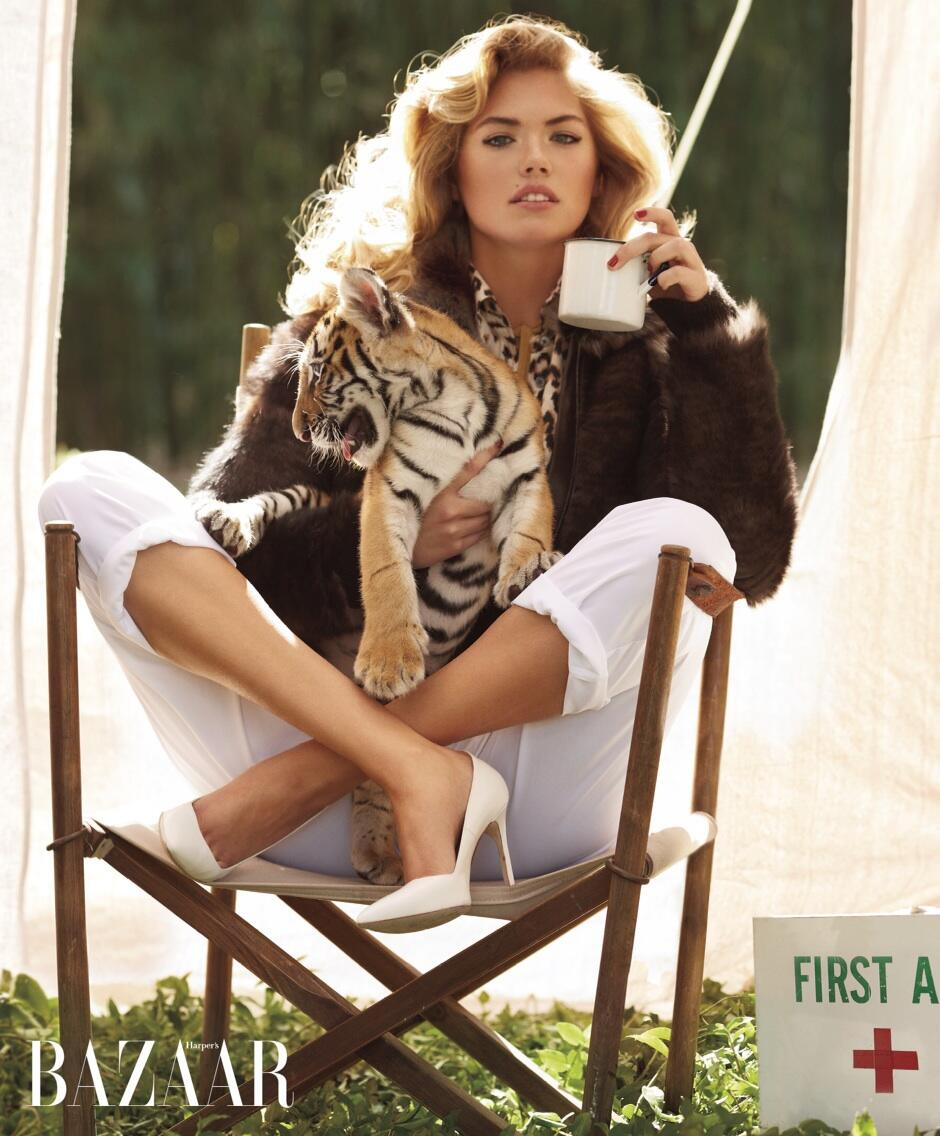 Here are some photos from a Harper's Bazaar photo shoot featuring Kate Upton and some exotic baby animals. There's a lot of controversy, of course, but before I wade into it, can I just say something? I love Upton's styling in these photos? It's sort of retro, but it's also really flattering. I like that she's not pushing her boobs on us, and I also like that Bazaar got some hair and makeup people who weren't hypnotized by her breasts and actually put in the effort to make her look great.
Now, on to the controversy. This pictorial is called "The Animal Nursery" and I guess the theme is good-hearted and big-breasted Kate is some kind of stylish nurse to baby animals, and she poses winningly while holding up various animals. The shoot was styled by Carine Roitfeld and it will appear in all 26 international editions of the magazine. This is hardly the first time a major fashion magazine seemed tone-deaf about how fashion pictorials are "accessorized". Vogue has gotten in trouble by using actual BABIES as accessories for fashion shoots, and just a few months ago, Vogue did an absolutely terrible shoot in the areas of New York and New Jersey devastated by Hurricane Sandy. So where does "using endangered baby animals" fall on the list of editorial disasters? Eh.
Fashionista reached out to Harper's Bazaar, but no one at the magazine would issue any statements. Fashionists also reached out to Zoological Wildlife Foundation, which apparently provided the animals for the shoot, and they wouldn't go on the record either. But PETA did, of course. Here's PETA's statement to Fashionista:
"The gibbon featured in the photographs is an infant and should be with his mother at all times. Besides the emotional trauma that he has undoubtedly suffered as a result of the separation, his delicate immune system is still developing, and he is susceptible to illnesses that humans carry. All the animals in the photographs are endangered and should be protected, rather than being treated like props."
[PETA's statement, via Fashionista]
Aw, the gibbon should be with his mom. Damn. As for the little tiger… I'm kind of in love with him. I bet he has those super-sharp kitten claws too. That's actually what bothers me the most about this shoot – that they had all of those baby animals together on the set. What if the baby tiger thought the baby gibbon was a playmate and those sharp kitten claws come out and then…? Disaster.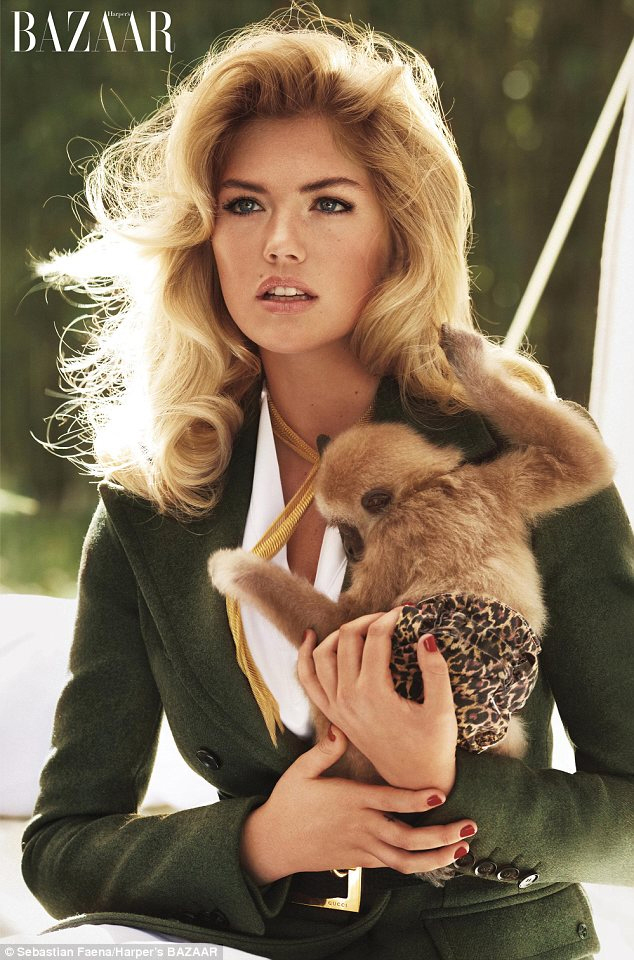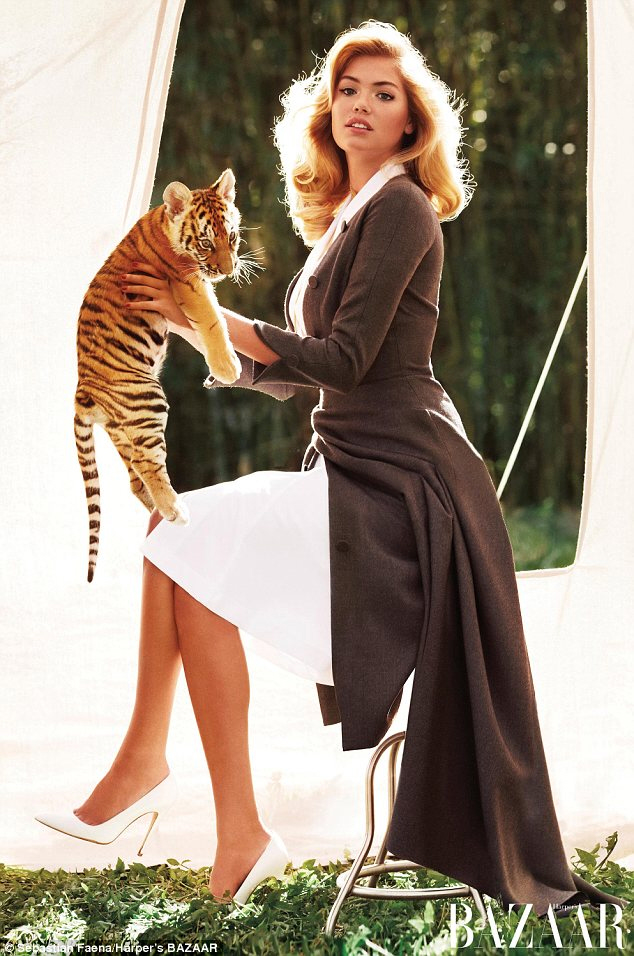 Photos courtesy of Harper's Bazaar, Kate Upton's Twitter & the Mail.