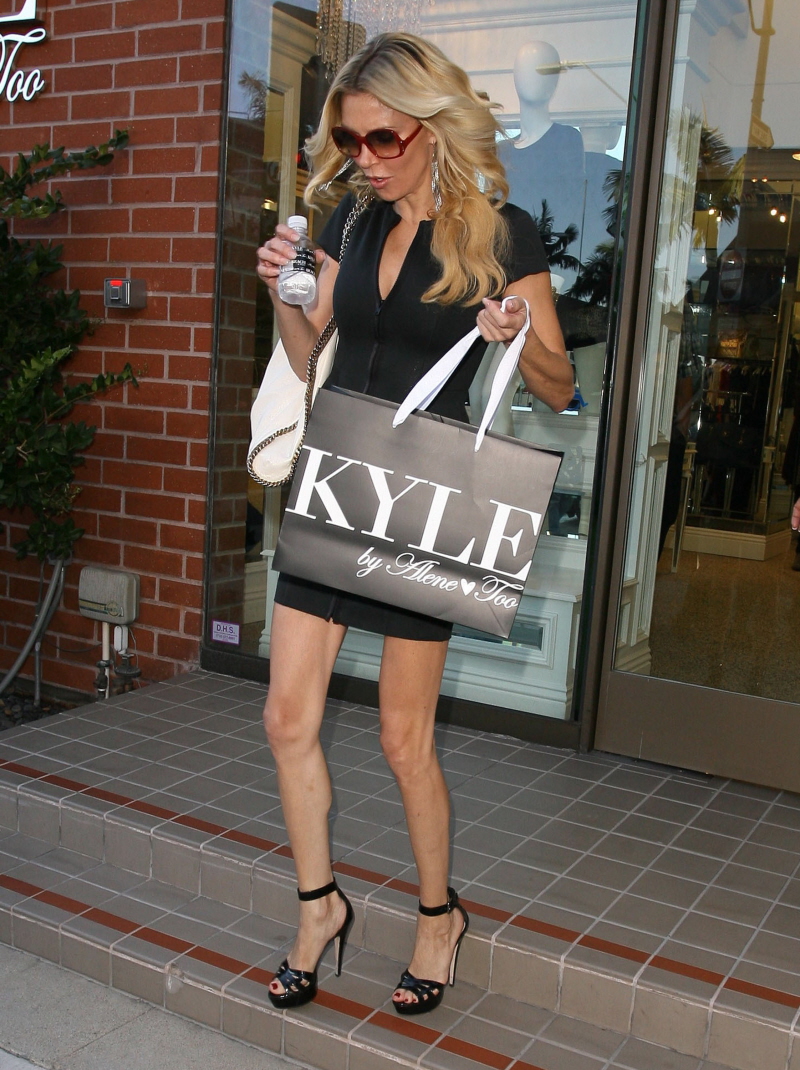 Here are some new photos of Brandi Glanville out and about in Beverly Hills yesterday. She stopped by the Kyle By Alene Too boutique for some shopping and then went out to dinner at Villa Blanca with a friend. All of this was excessively documented by the paparazzi, to the point where I kind of think these were quick paid photo-ops for Brandi. Like, the boutique paid Brandi $10,000 to shop there or something? Or maybe it's another kind of promotion. God knows.
Incidentally, Brandi did not delete that tweet that she made over the weekend about LeAnn Rimes' reality show producers approaching Brandi's agent for possibly casting Brandi in LeAnn's show. I actually think it happened, even though LeAnn threw a hissy about it to Radar. All I can say is that I'm sure we'll see LeAnn in this exact black dress/suit soon enough. She'll probably wear it to go shopping at a Beverly Hills boutique within the week.
There are also some stories going around about Brandi and Lisa Vanderpump having some kind of fight. Do you care? I don't care. You can read some details about the fight here.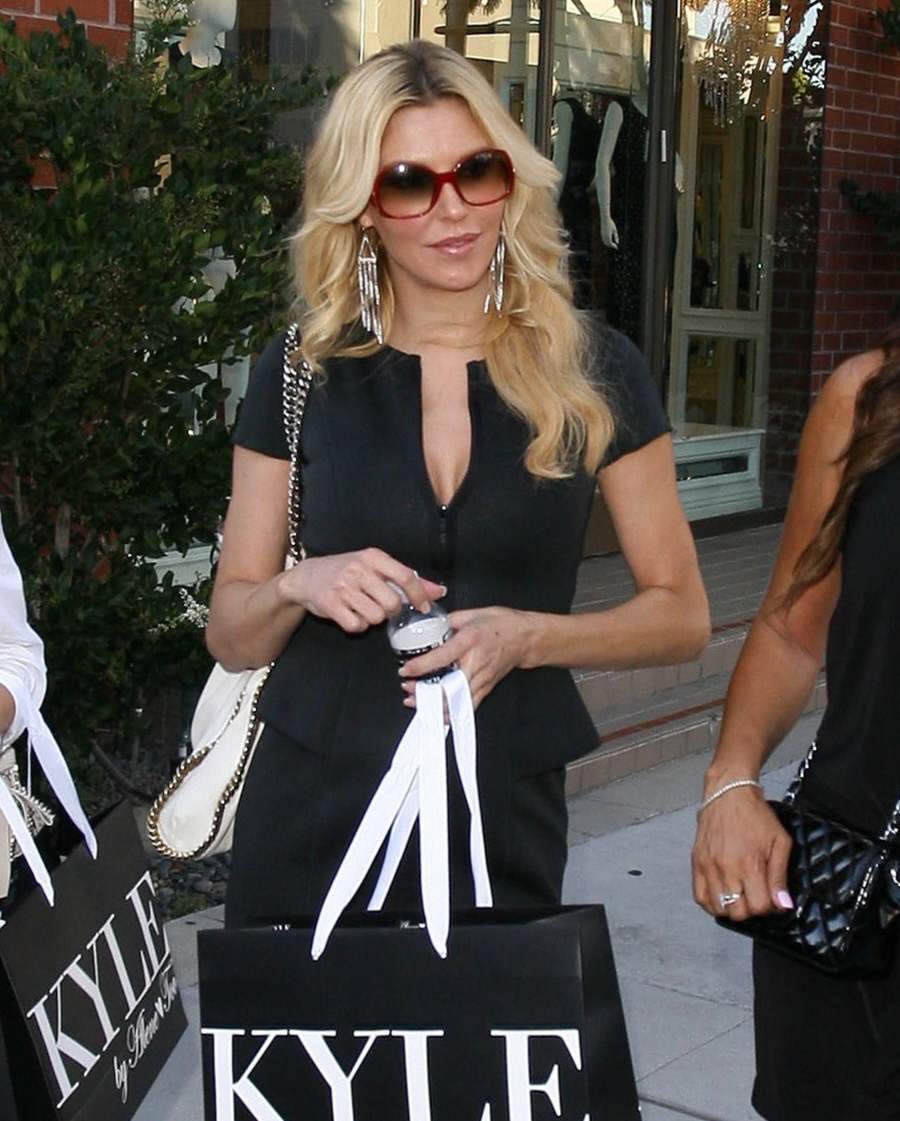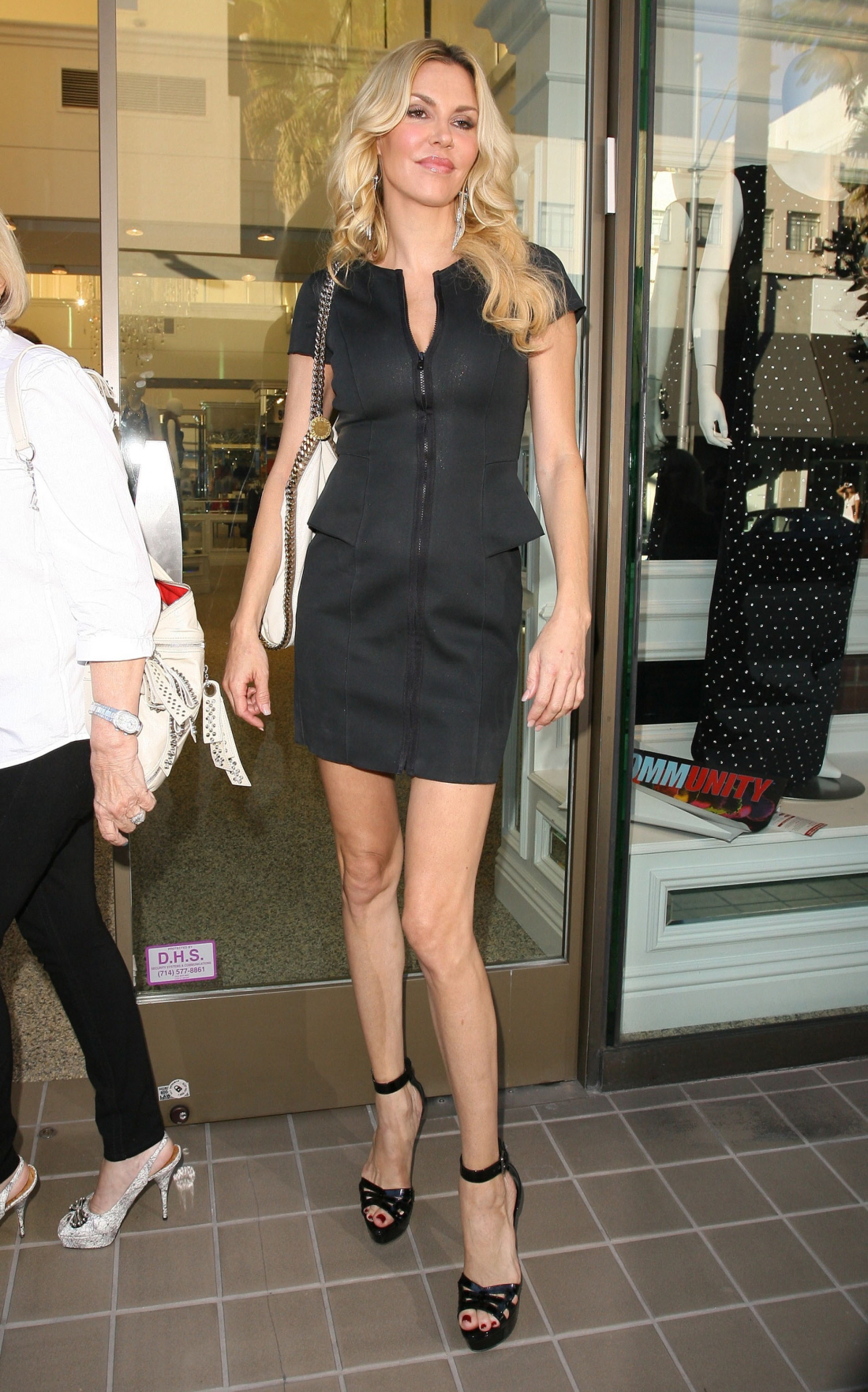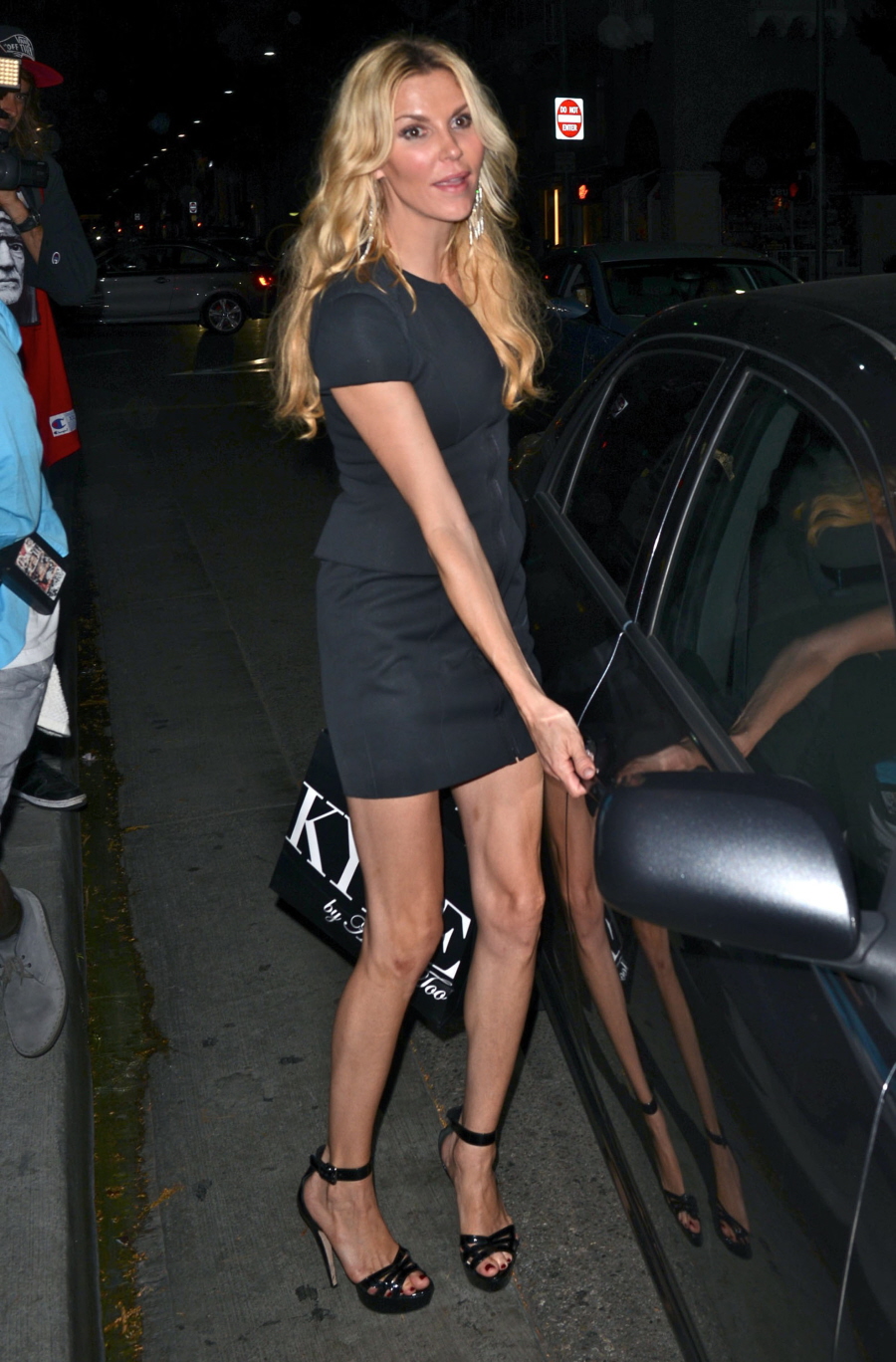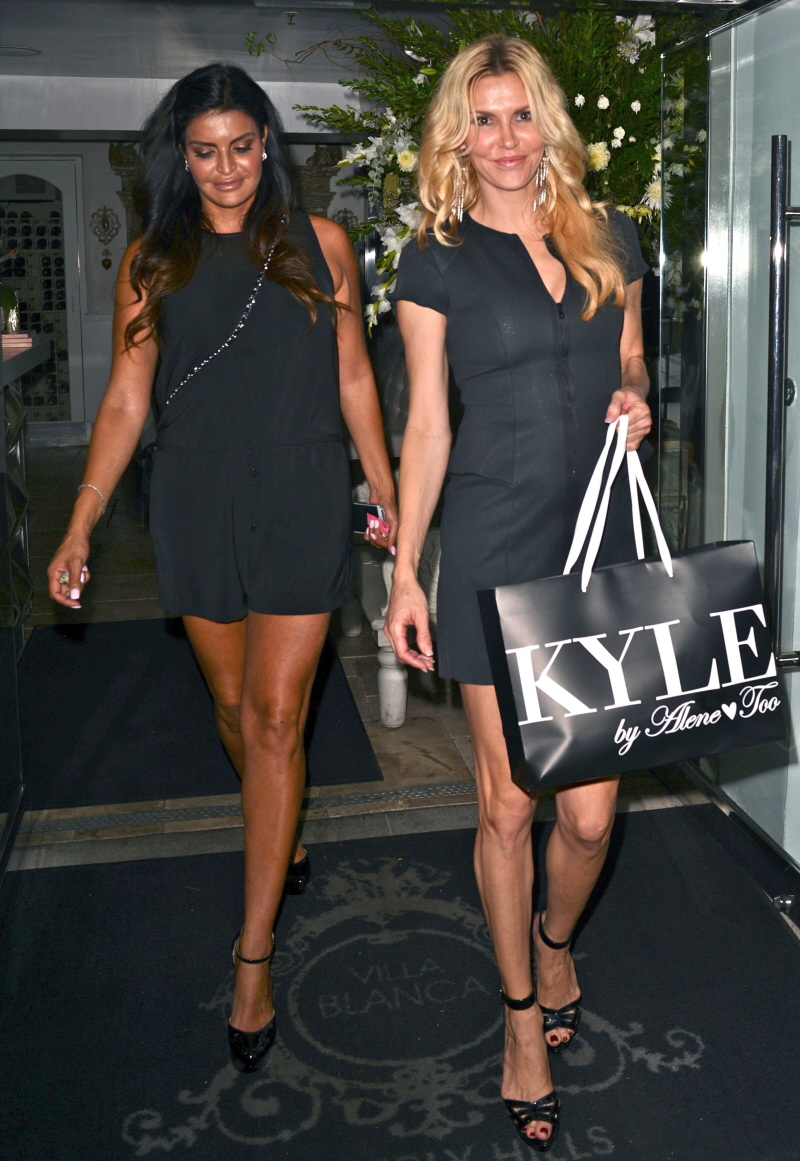 Photos courtesy of Fame/Flynet.