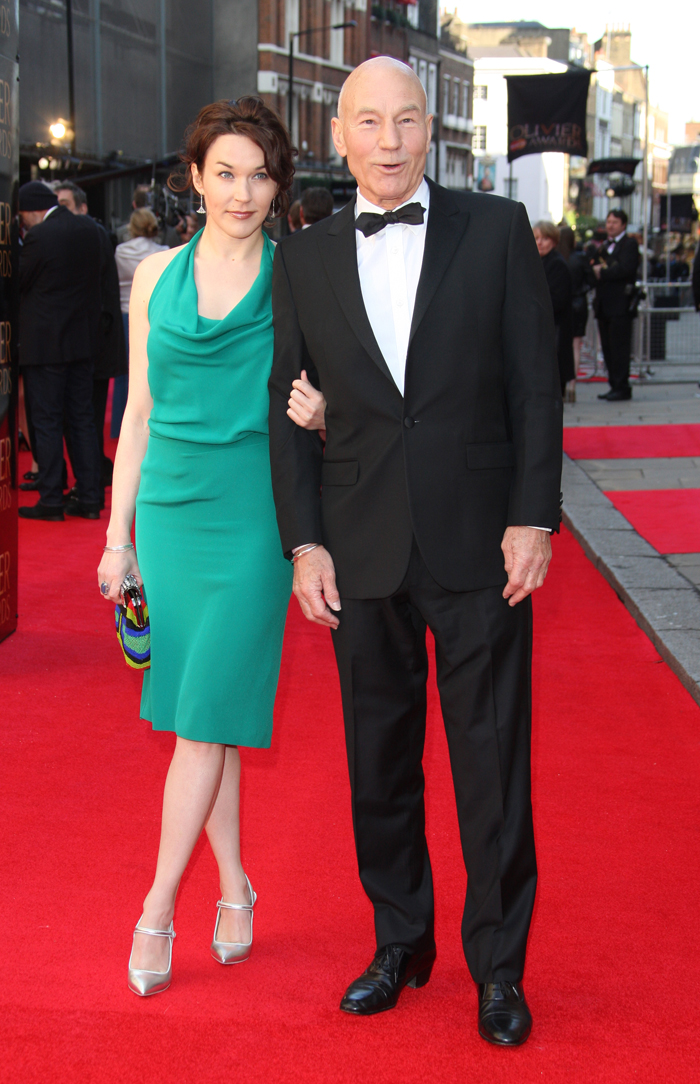 Sorry ladies (and gentlemen), but Sir Patrick Stewart is officially a taken man. He got married over the weekend! The 73-year-old bald buster of ovaries married his 35-year-old girlfriend, Sunny Ozell. Patrick took to his Twitter page as he often does for important announcements such as his first slice of pizza. This time Patrick did not elaborate much but simply wrote, "Yes, married." He spared no words because he was busy getting it on, right? Patrick also posted a cute photo of himself and Sunny in what looks like a Chuck E. Cheese ballpit. Did they get married there, or is this a photo of the honeymoon?
Yes, married. pic.twitter.com/ZSMnpluSeL

— Patrick Stewart (@SirPatStew) September 8, 2013
Ugh, my OCD is going wild with the thought of rolling around in that ballpit. Those plastic balls never get cleaned. Now I've got you thinking about it too. Maybe Patrick and Sunny have their own private ballpit at home. That would be so cool to have a pit where no one else can spread their germs.
Patrick looks so, so happy in photos with Sunny. I really think she makes him feel young. These two crazy kids have a great time together if Patrick's recent quadruple take acting reel is any indication.
Patrick's rep confirms the marriage took place. If you were wondering whether Sir Ian McKellen officiated the wedding, Ian posted this photo on Facebook: "I did my part."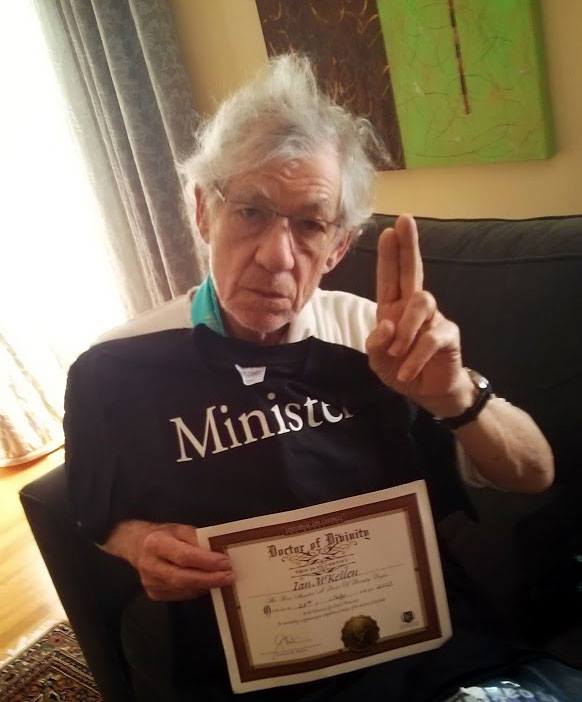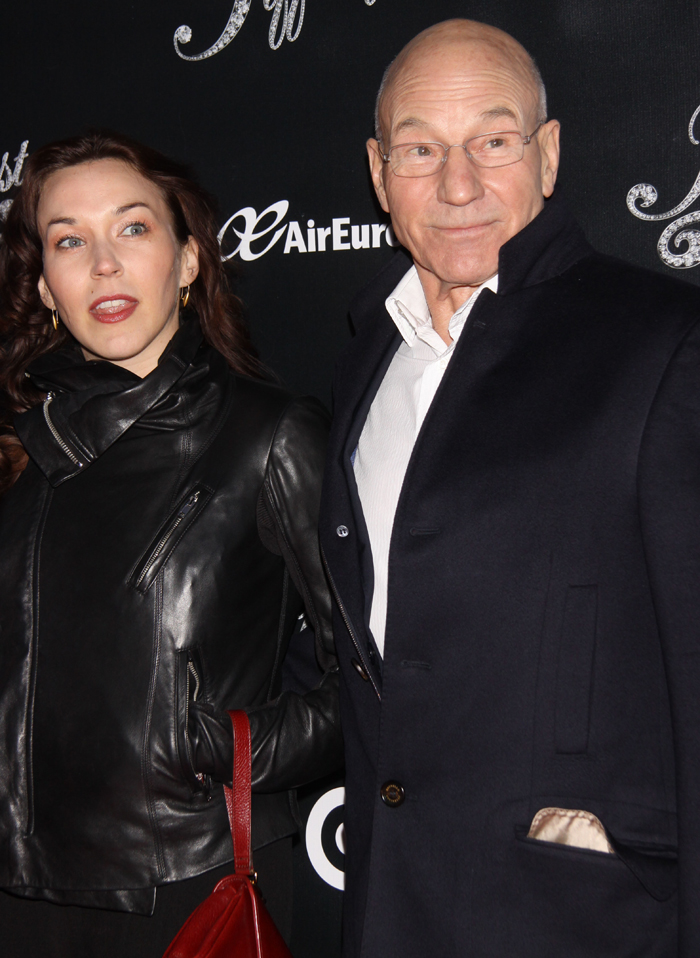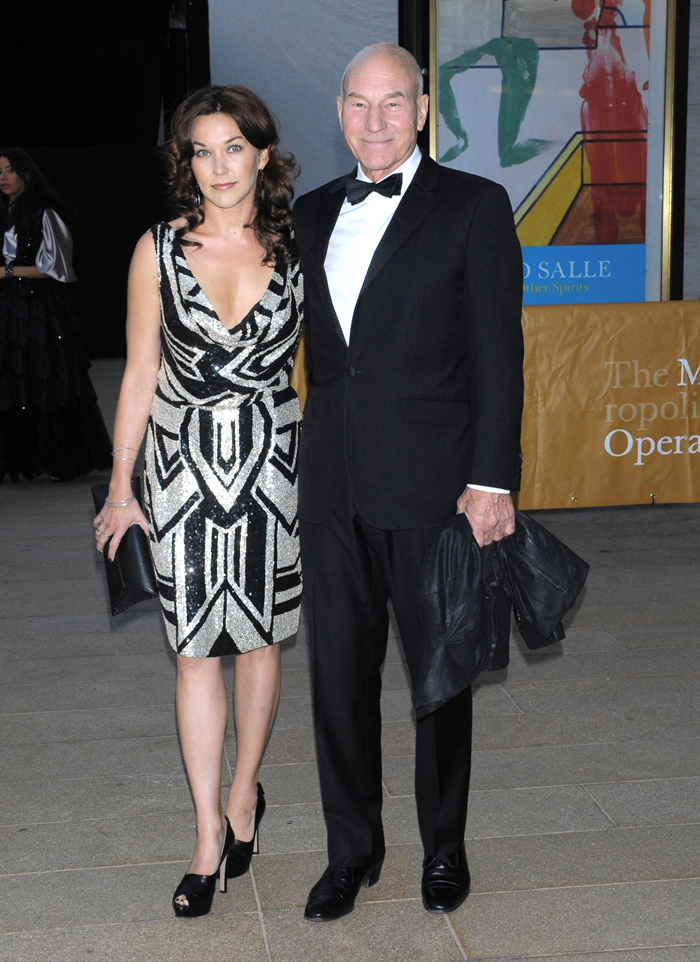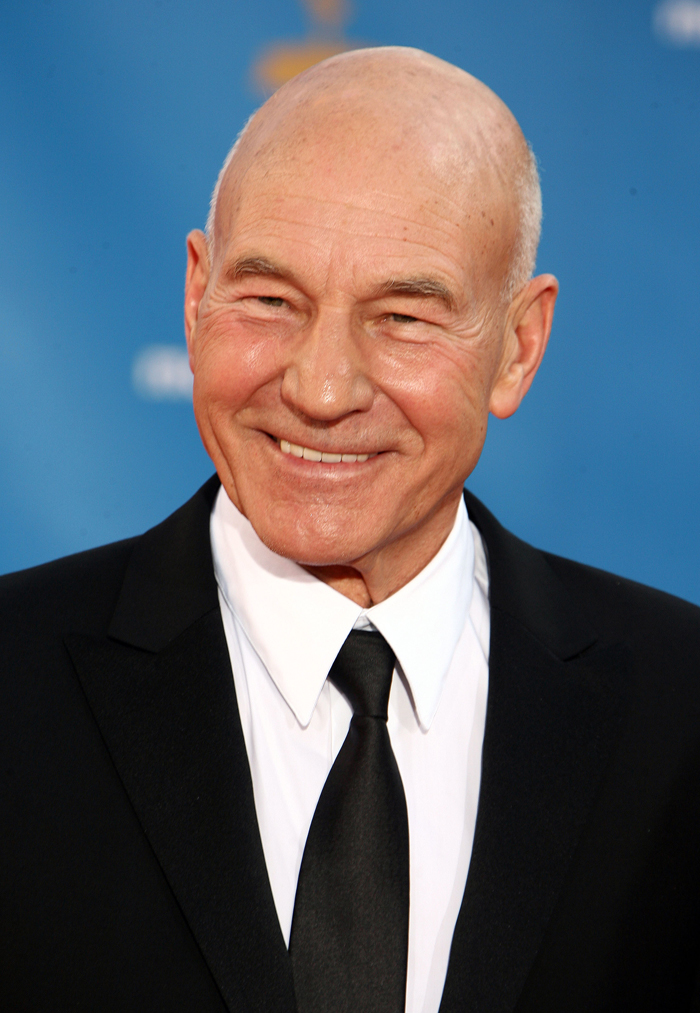 Photos courtesy of Fame/Flynet and WENN