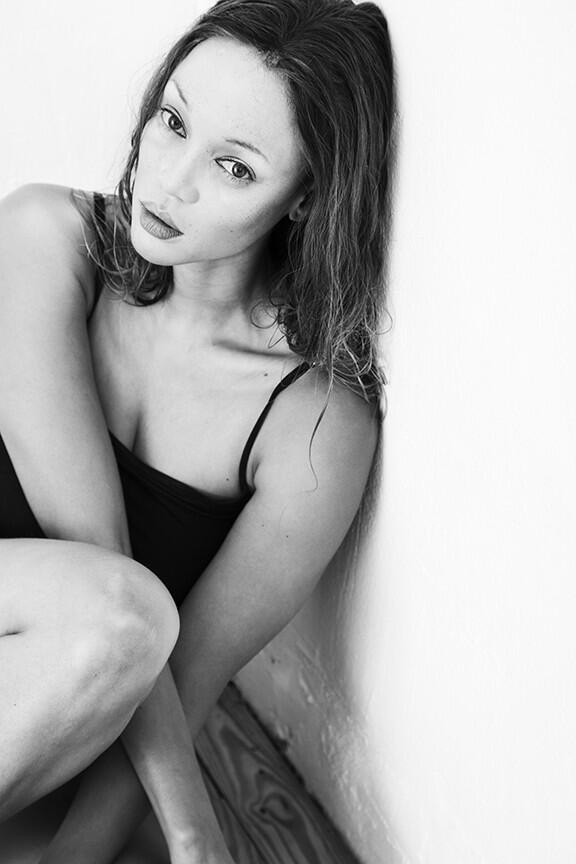 Tyra Banks is pretty crazy, right? I used to feel bad about saying that or thinking that, but as the years have passed, I think most of us can admit that Tyra is pretty crazy. Anyway, people weren't paying enough attention to Tyra, so she decided to do a photography exhibit (it will be in a real art gallery and everything) in which she poses AS 15 different "iconic" models. Icons like… Kate Moss (sure), Cindy Crawford (sure), Cara Delevingne (ugh, really?), Karlie Kloss (boring piece of toast) and Kate Upton (um). If you're noticing a theme, ding ding ding! Tyra is only homage-ing white models from what I can see.
The header photo is Ty-Ty attempting her Kate Moss look. Tyra tweeted the image with this message: "Hid my booty & boobies like a pro, for a pro – all to look & pose just like #SuperModel Kate Moss!" Oh, and I forgot to mention – Tyra claims that there is no Photoshop trickery used to make her look like all of these "icons". Just hair and makeup and fierce posing. Obviously, she looks absolutely NOTHING like any of these models.
Now, I've talked about the stupidity of various magazine editorials who try to make "blackface" some kind of fashion statement, so is Tyra's… um… makeup-driven paleness equally offensive? Eh. I mean, I think it's weird that she seems to have only chosen to represent white models, but overall, I just think this whole photoshoot/editorial/photo exhibit idea is really out of whack. This isn't about race – it's just about it being a stupid concept and a really budget execution.
Here's Tyra's Cindy Crawford attempt. Um… she looks nothing like Cindy. At all. She's just Tyra with a mole.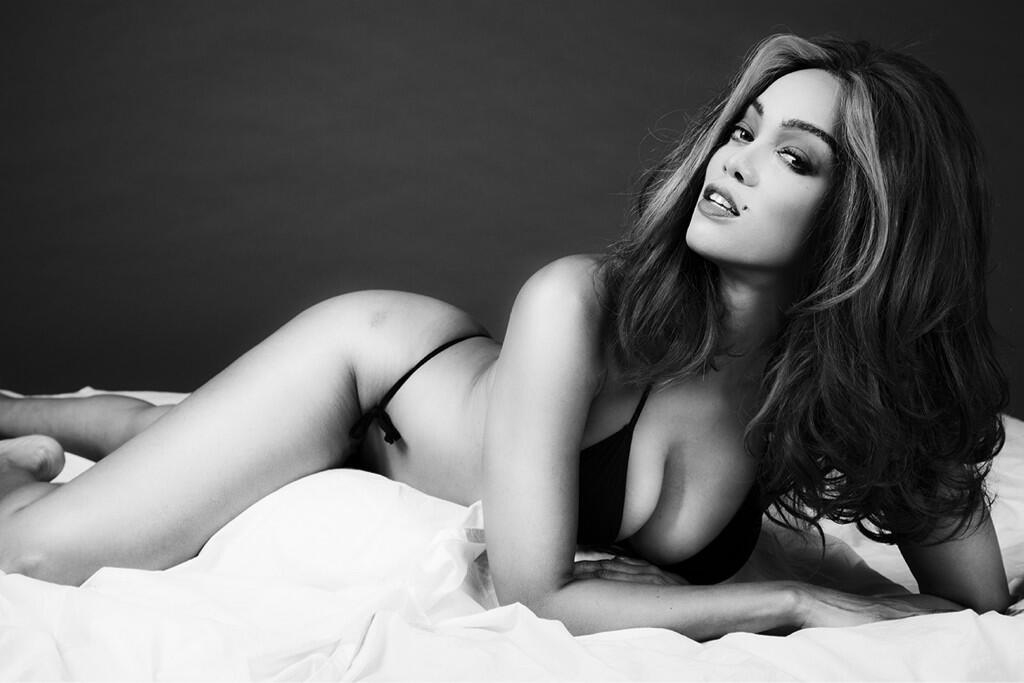 And here's Tyra's attempt at Cara Delevingne (there's some David Alan Grier happening, right?):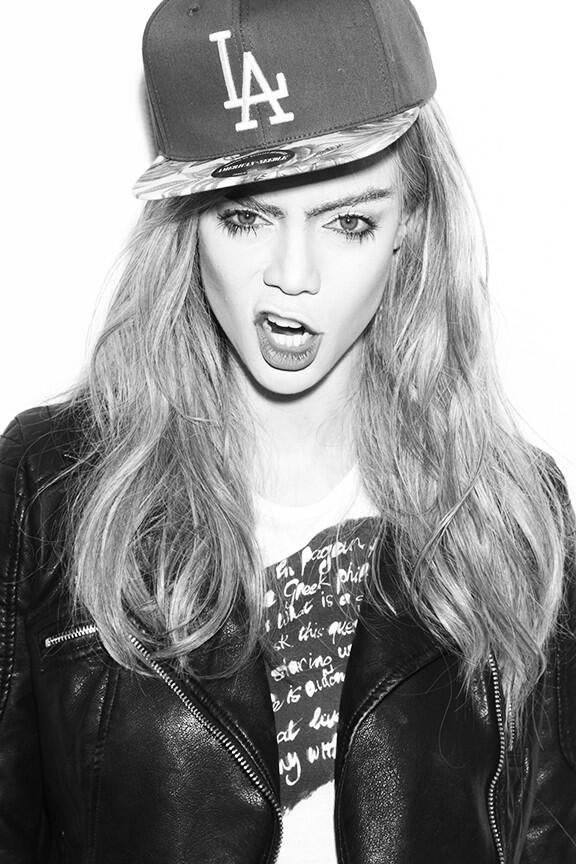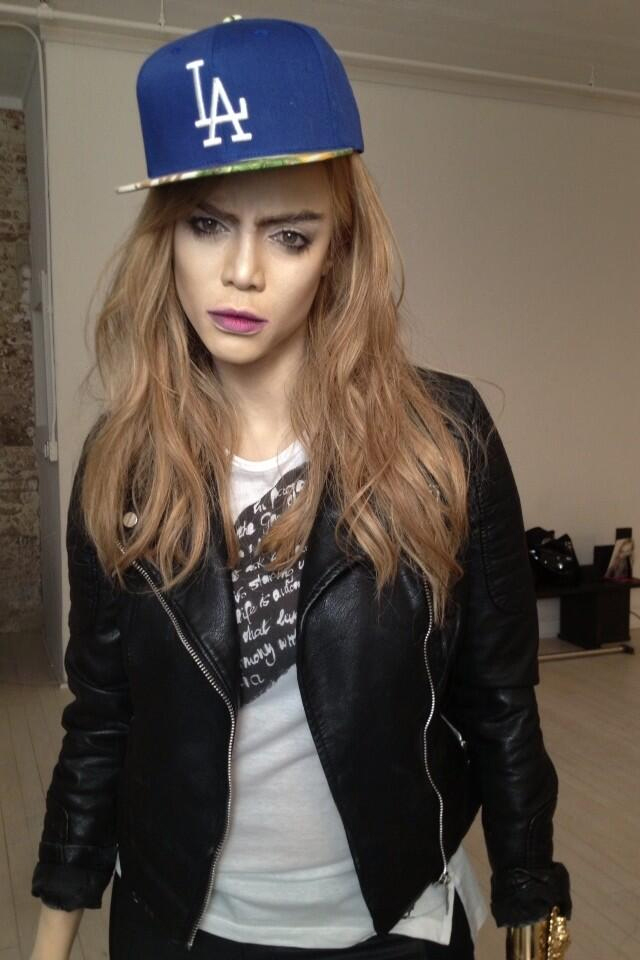 Photos courtesy of Tyra's Twitter.