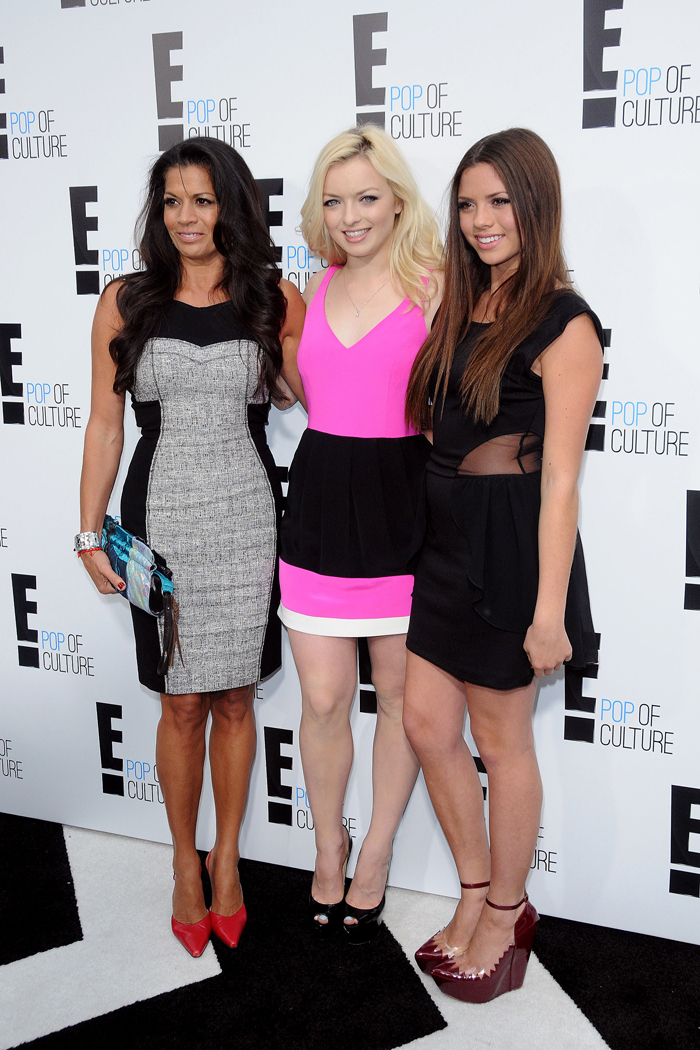 Most of these pictures are from the heyday of Dina Ruiz-Eastwood's fame when she was promoting the Eastwood family reality show. Even Jack White saw that disaster coming, but Dina didn't get it. She wanted to be famous in her own right, and she got that wish. Sort of.
Now the Dina-Clint divorce is about to get interesting. There's a new piece in People that was clearly planted by Dina's camp in an effort to make Clint look awful. Who knows, maybe he really was a terrible husband. The obvious slant of this piece is that Dina was the doting wife. She only started banging her new piece after Clint cheated. And Erica Fisher is a man stealer! The whole real-life wife swap wasn't intentional on Dina's part at all. She's the next coming of Shania Twain, y'all. You know, even though the tabloids got wind of Dina banging Erica's ex, Scott, before Clint was spotted with Erica.
This piece checks off all of the publicist-dictated points needed to make Dina look so sad. Remember that time when Clint and Dina didn't speak at his daughter' s wedding? That was right after Dina found out about Clint's affair. And Dina's rehab trip earlier this year? Also Clint's fault. Let's do this: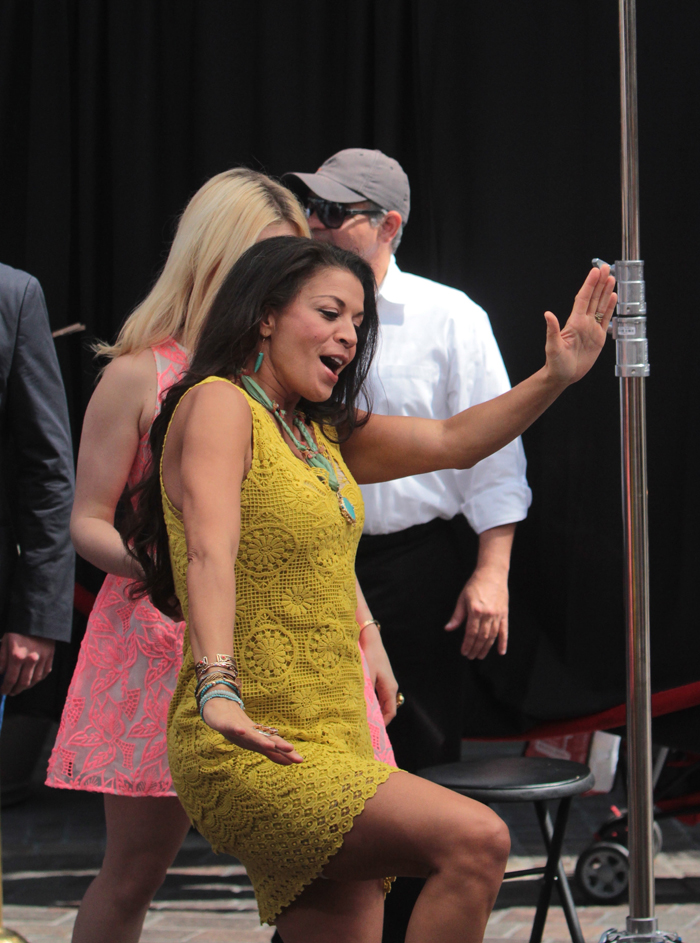 Dina & Clint were so perfect: "They were a great couple. Theirs was not only a marriage, but also a close, loving friendship. Everyone enjoyed being around them."

What went wrong? "Clint was furious about the show. It went against everything he stands for: he's incredibly private, and she put his kids on TV." Adds the source, "It was not a happy time for them." Indeed by June 2012, with the show still in the middle of its initial airing on E!, the Eastwoods' marriage fell apart. Clint had stopped wearing his wedding ring, and though they both generally stayed at the family house in Carmel, they lived in separate rooms, according to sources familiar with their problems.

Erica Fisher, predator? Just as Eastwood's marriage was crumbling, Fisher, who had left Perth for a job as assistant coach at the University of Hawaii, was finalizing his divorce from Erica Fisher, his wife of 10 years, according to court papers. That's when things took a twist. Concerned by her ex-husband's relationship with Dina — which Dina maintained was still platonic — Erica Fisher started reaching out to Clint in early 2013. He eventually returned her calls, and the two sparked to each other. By March, they were dating.

Dina found out about the affair in April: "She was in total shock. She couldn't put one foot in front of the other. Dina went into a tailspin."

Dina went to rehab for the "shock": After learning about the relationship, she checked herself into rehab in Arizona. The reported cause was stress, but, according to sources close to the situation, the real reason was her shock over Clint's relationship with Erica. In the months that followed, Dina grew closer to Scott Fisher. Now the old friends are seeing each other romantically, though, according to one source, things between them have been proceeding slowly. "Who else could understand the pain and shock of this but Scott? As far as their relationship turning into more, there are so many layers of grief that she still needs to process."

Clint has no regrets: For his part, Clint has continued to date Erica Fisher ("It's the real deal," says another source) who has split time between his place in L.A., Vancouver, Wash., and her native Australia. He has also thrown himself to his work in L.A, where he is directing his adaptation of the hit Broadway musical Jersey Boys.

Dina & Clint still aren't speaking: "Right now, their family is not what it was, not by any means," says the family friend. "There is so much shock, so much pain – it's going to take a lot to ever repair this."
You see how this works? Dina was only trying to make something of herself with the reality show. Clint didn't like his woman earning her own dough, so he fell into the bed of evil predator Erica. Dina didn't want any of this awful stuff to go down. Then she found unexpected solace with an "old friend." LOL.
I would actually have a bit of sympathy for Dina if she could keep her story straight. Instead, she spent the past week tweeting and deleting her support for Clint before admitting she was "saddened" to see him with Erica Fisher. Now she's run to People with her own version of events, and Clint is ignoring everything.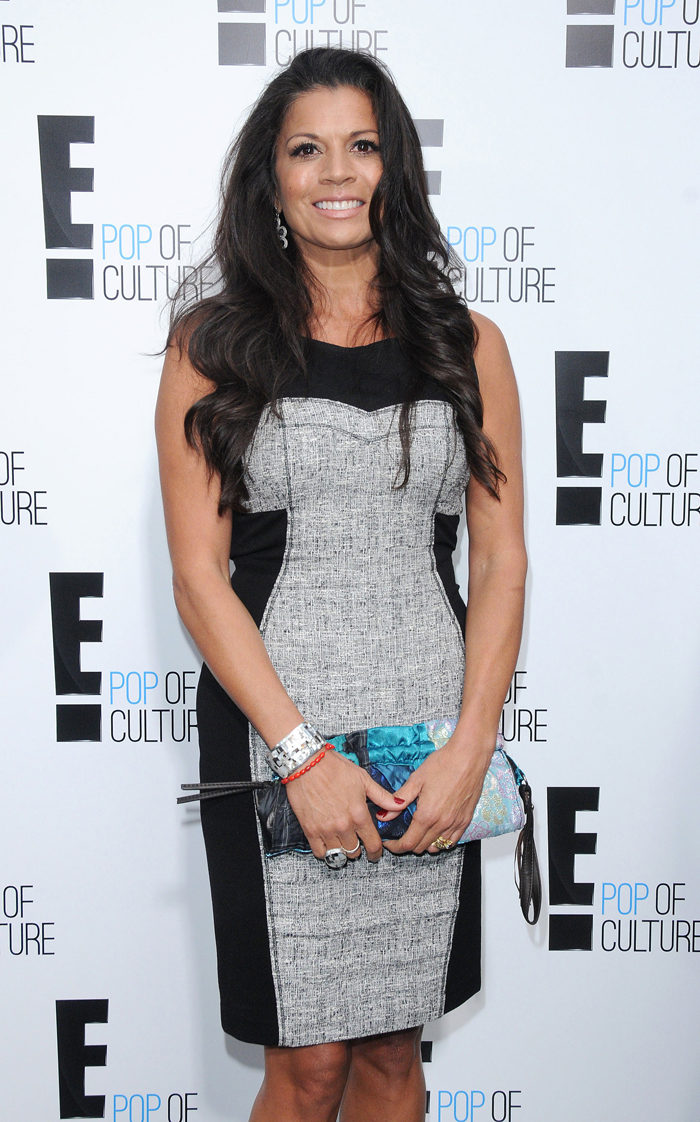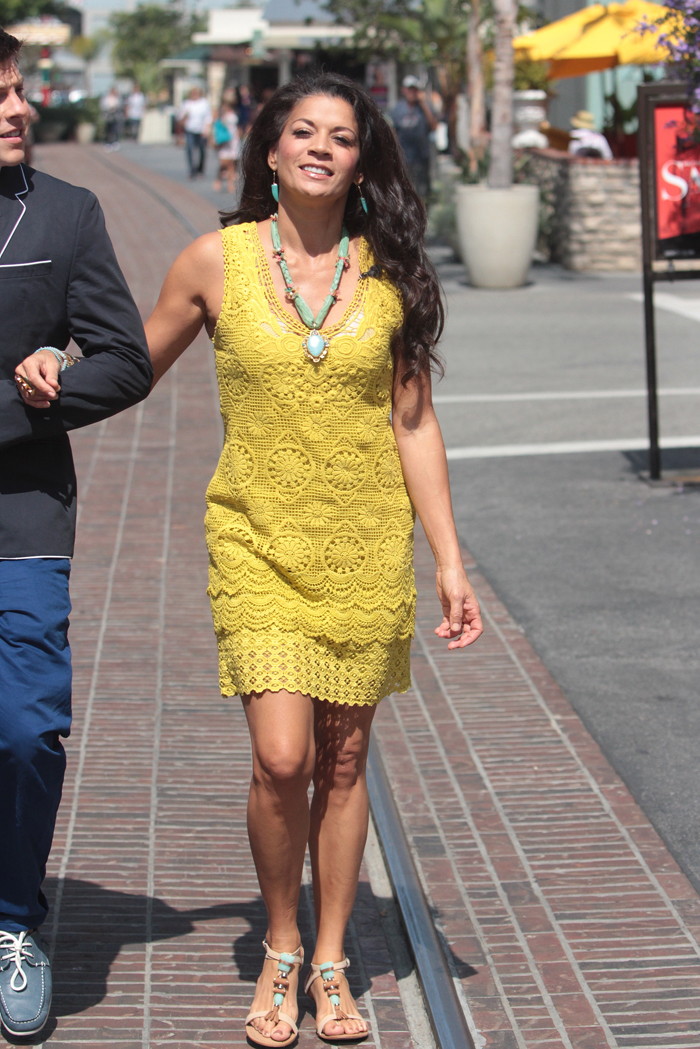 Here's Clint and Dina together in 2010 when things were so perfect.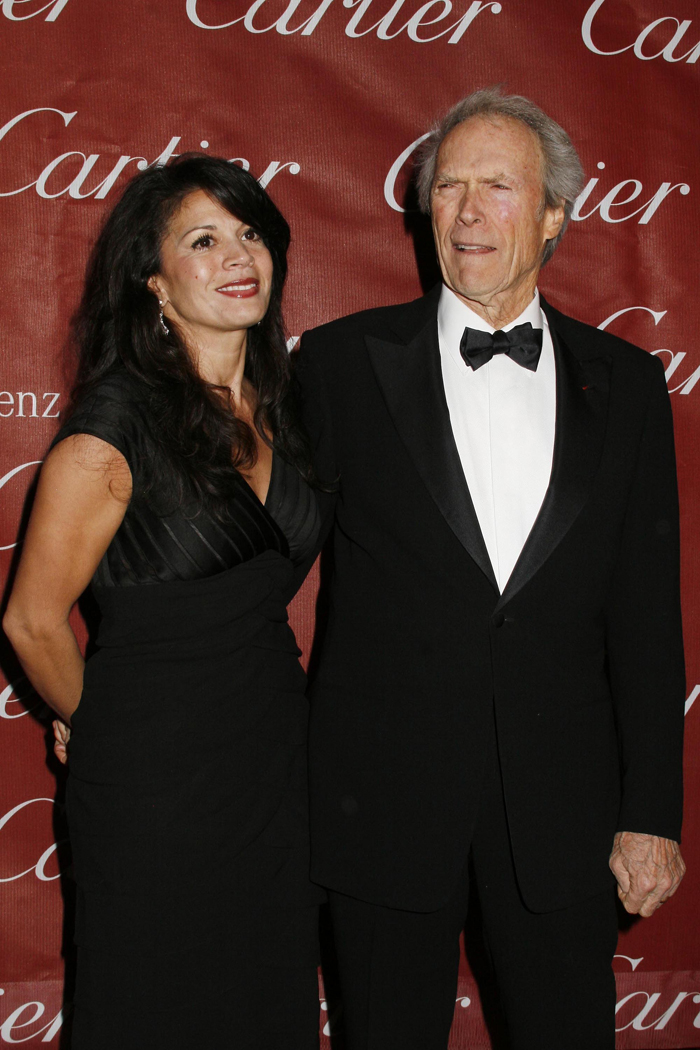 Photos courtesy of WENN