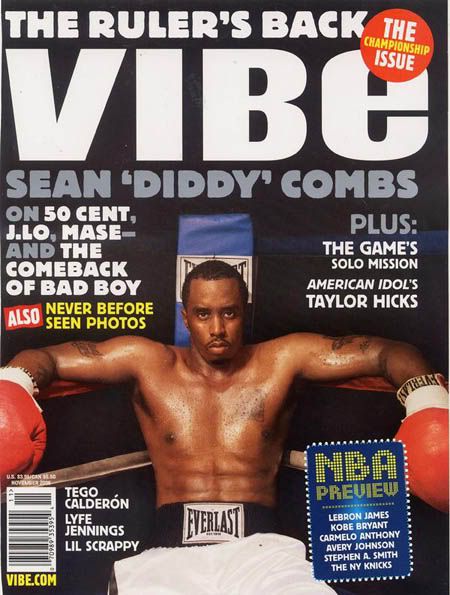 Diddy is being investigated for a incident at an Oscar party in which he was said to have punched a guy in the jaw when he took offense at Diddy chatting up his woman. The guy claims he came back from the bathroom, caught Diddy flirting with his fiance, and then asked her to leave with him. Diddy then invited the woman back to his place, words were probably exchanged although the guy doesn't admit it, and Diddy punched him in the face.
TMZ has learned Sean "P. Diddy" Combs is being investigated by the Los Angeles Police Department for allegedly attacking a man at a Hollywood Oscar party.

Gerard Rechnitzer was at a post-Oscar bash Sunday night with his fiancee at Teddy's at the Roosevelt Hotel in Hollywood. At around 2 AM Monday morning, the 27-year-old Rechnitzer was on his way to the parking lot when he made a pit stop in the bathroom. When he walked out, he noticed his fiancee was surrounded by six men, including Combs. We're told the 5'7″, 140 lb. Rechnitzer watched as Combs chatted up his girl for about five minutes, and then asked his fiancee to leave with him.

At that point, Combs allegedly told the woman he was having a party and invited her to come. Rechnitzer persisted and asked his fiancee again to leave with him. Combs then allegedly socked Rechnitzer in the jaw.
The guy called 911 but by the time cops arrived Diddy was gone. He must have been grumpy since Sienna Miller has moved on to a more talented musician.
Diddy is an arrogant douche who thinks he can have anything he wants. He got rich sampling other's songs and now he's just full of himself. There are several recent stories about altercations Diddy started. He is said to have screamed at an uncharacteristically cool Naomi Campbell on Grammy night and to have argued with T.R. Knight when he demanded the Grey's cast leave a table he wanted at a party.
Doesn't he have two newborn twins at home? His girlfriend must be so pleased to hear all these stories about him.
Note that I'm annoyed at commentors bringing up race in posts about black celebrities. There are obnoxious celebrities across the board. It's not necessary to bring up race and doesn't make any point except to reveal a personal bias. This is a very small minority of commentors and most everyone else makes decent points. Blatant racism at any time will not be tolerated.
Here are a bunch of pictures from Diddy's myspace in which he poses and generally tries to look cool.