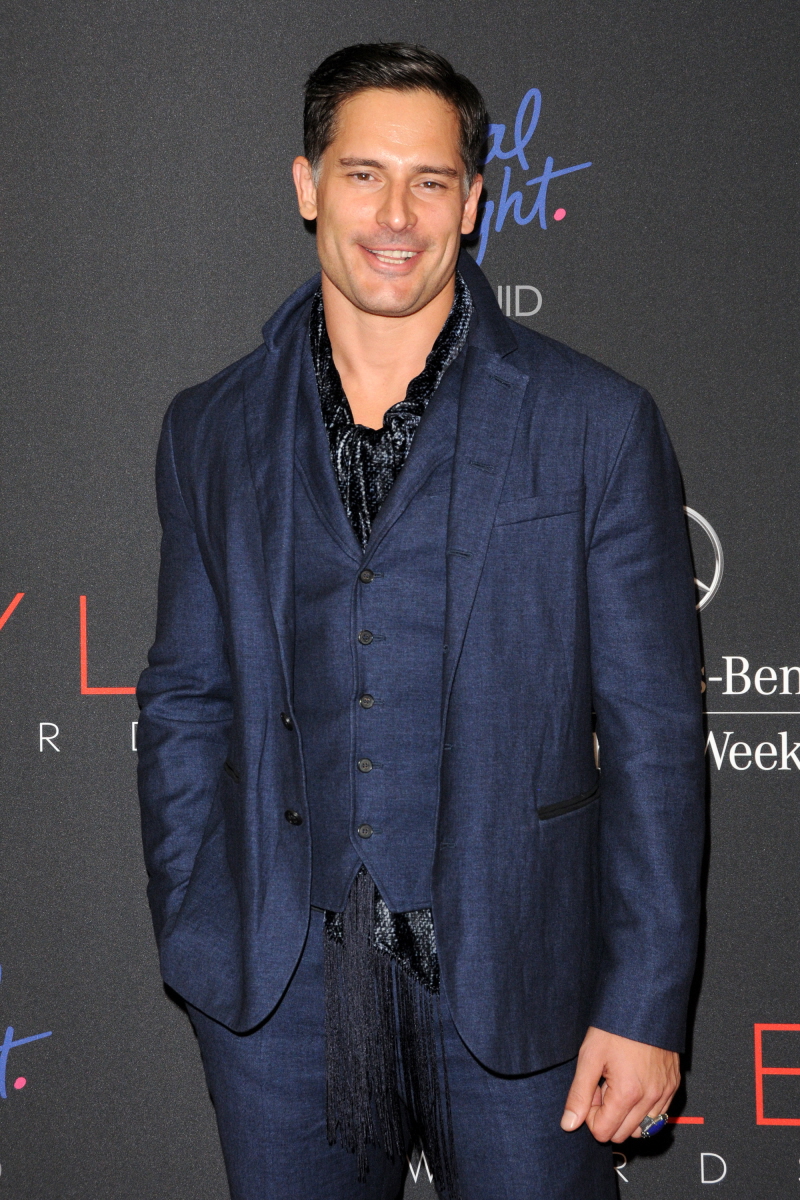 You know I'm not a huge fan of Joe Manganiello. It's not that he's done anything to piss me off in particular, and he's overwhelmingly harmless, I think. But I just don't care for the big, beefy meathead type. Joe has a feature in this month's Elle Mag, and it's kind of interesting. Usually his interviews are just humble-bragging and grunts, but I actually stopped to enjoy some of these quotes. I think he's promoting his new role as Stanley Kowalski in the Yale Repertory Theatre's revival of A Streetcar Named Desire. Anyway, you can read the full Elle piece here and here are some highlights:
On his first crush:
"Princess Leia from Star Wars. I actually met Carrie Fisher a couple of years ago. When I told her that she was my first crush, she insisted that we get married and have a reality show about it. I'm lucky to have made it out of that weekend without getting married."

On appreciating what women go through after wearing a thong in Magic Mike:
What's funny is that male strippers don't wear thongs anymore. They wear flat backs. [Laughs] I don't know what was going on with wardrobe, but whatever. Yes, they're insanely uncomfortable. But women do a lot of uncomfortable things for men—and I appreciate it all. I appreciate high heels. I appreciate thongs.

On playing a part in Magic Mike named Big Dick Richie:
"Hell yeah, women ask for proof. That's one of the reasons you take the part."

He's never comfortable with nudity:
"No. I play characters who are comfortable naked, but that's something you work up to. I did a play off-Broadway in New York when I was in college. It was full-frontal nudity. It's nerve-racking… Doing theater is like walking a tightrope without a net. This was like walking a tightrope without a net—with a giant fan blowing at you.

He's a relationship guy:
"Once you become famous, being single becomes a liability. In the age of camera phones and screenshots and Twitter…. At the end of the day, I want to share my life with somebody, you know? I want picture albums. I want to look back at our time together. And I also want kids. And if you want kids, then you want marriage."

On being underestimated because of his looks:
"All the time, but it makes it easier to know what they're about. And I can use that [assumption] to surprise the audience. These characters I play? The shirtless dude doing pull-ups in a park? It's a chapter of my career. I did Ibsen and Chekhov for years. Obviously I didn't get the kind of recognition I have now. Somebody once told me, "You ride the horse the direction it's going."
"And if you want kids, then you want marriage" – is that condescending? Obviously, plenty of people have kids without marriage. At first I read it like he was saying "a woman would only agree to have my babies if I put a ring on it" but it's open to interpretation, I guess. Maybe he's just a traditional guy and he believes in marriage. Also, I think it's hilarious that Carrie Fisher tried to force him into marriage. Carrie must have been thrilled to learn about his crush!
As for Joe's continued insistence that he's a "real actor" – the "I did Ibsen and Chekhov for years" section of the interview – do you think he was any good at Ibsen and Chekhov? While I think it's an interesting part of his bio that he and Matt Bomer were part of the acting program at Carnegie Mellon, let's be real here – Joe Manganiello is always going to typecast as a big meathead. He's like a big-boy version of Kellan Lutz.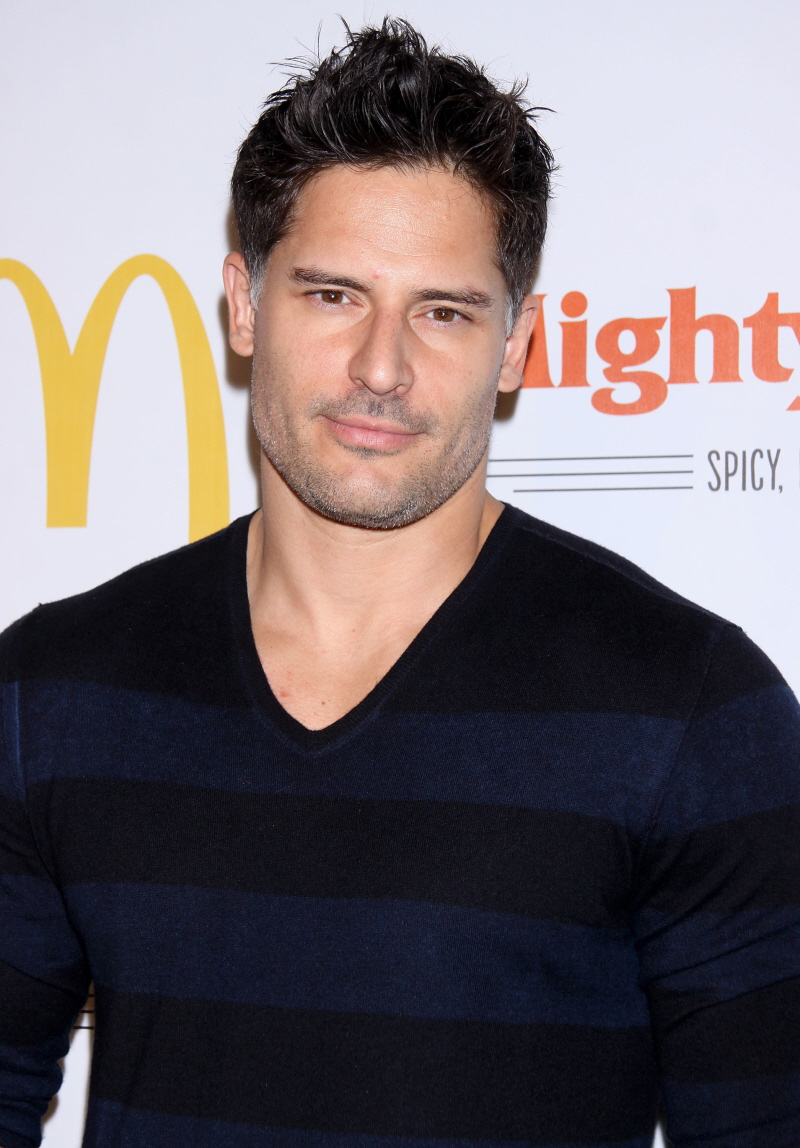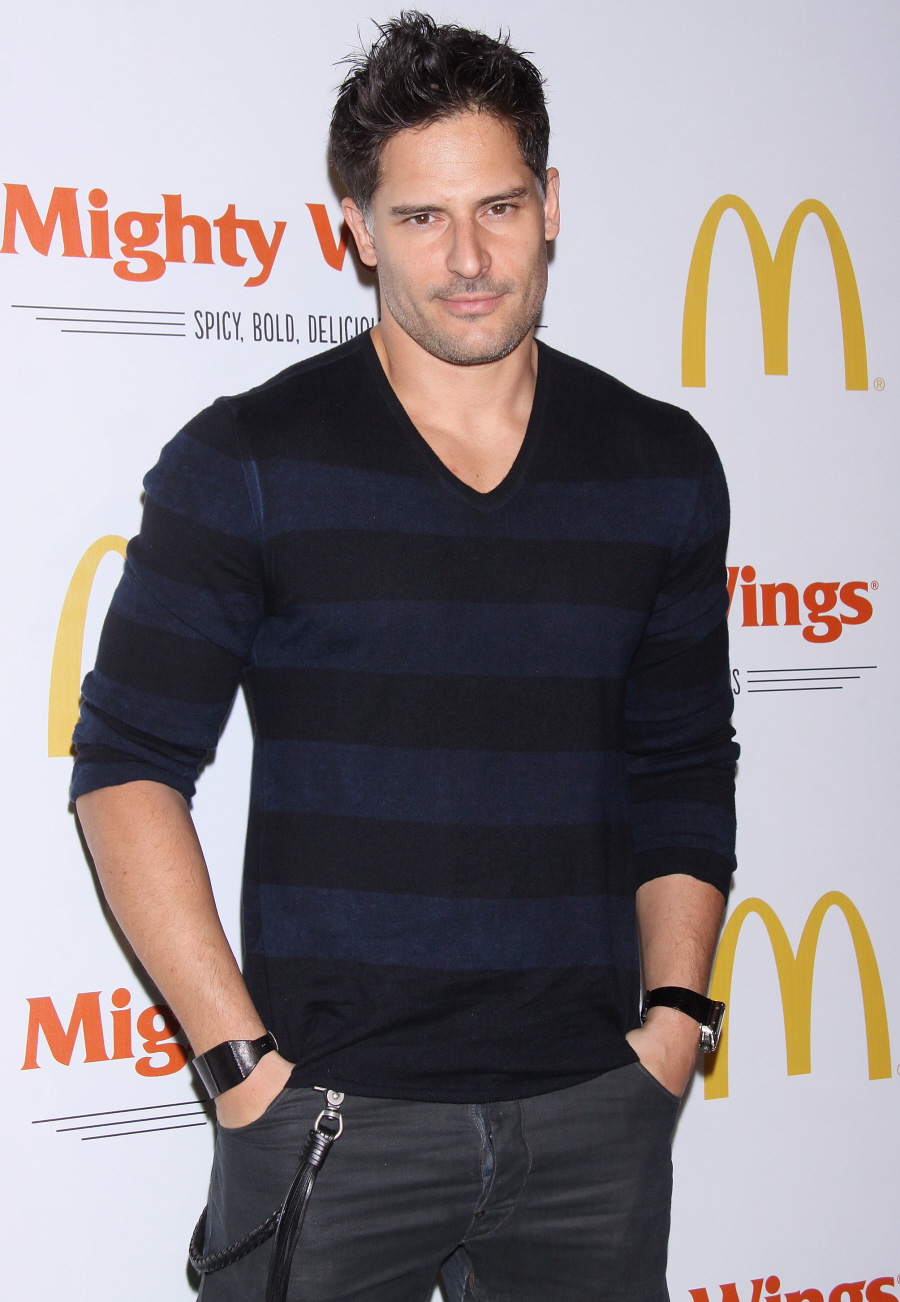 Photos courtesy of WENN.