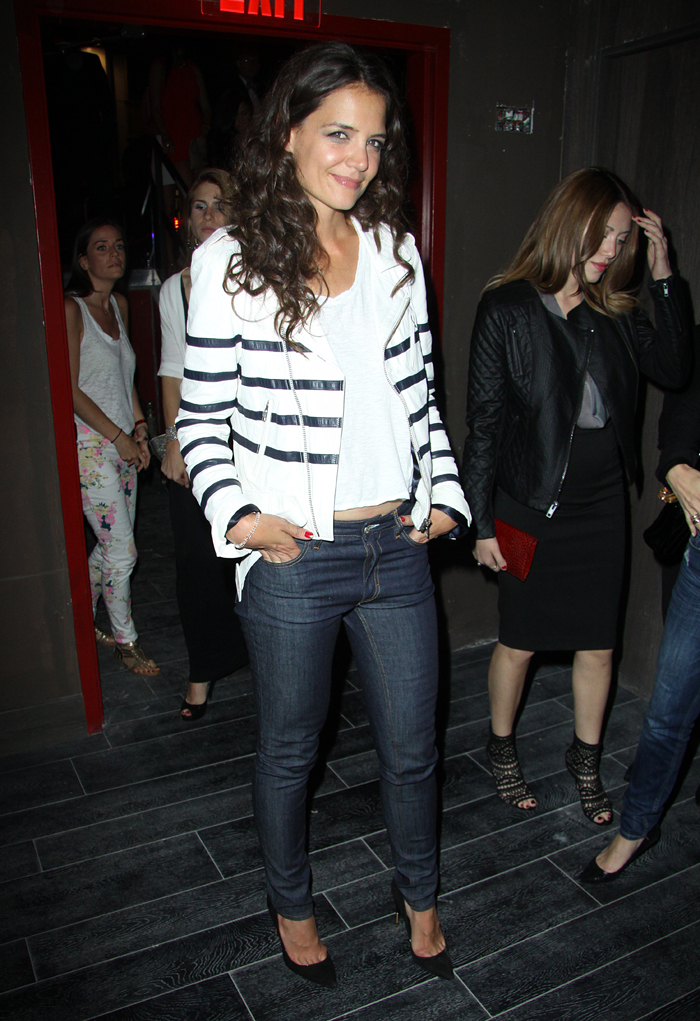 Consider this your periodic Katie Holmes news dump since we don't write about her that much anymore. She's been keeping to herself lately by enjoying girls nights out in NYC and holding it together professionally in her own way. Katie is currently designing her own Bobbi Brown make-up line, which is weird because she rarely ever bothers with make-up unless she's at an event. These are photos of Katie at the opening of the new TAO nightclub in NYC. She went casual in jeans, a striped jacket, and a belly shirt. She's having fun, and her hair looks great.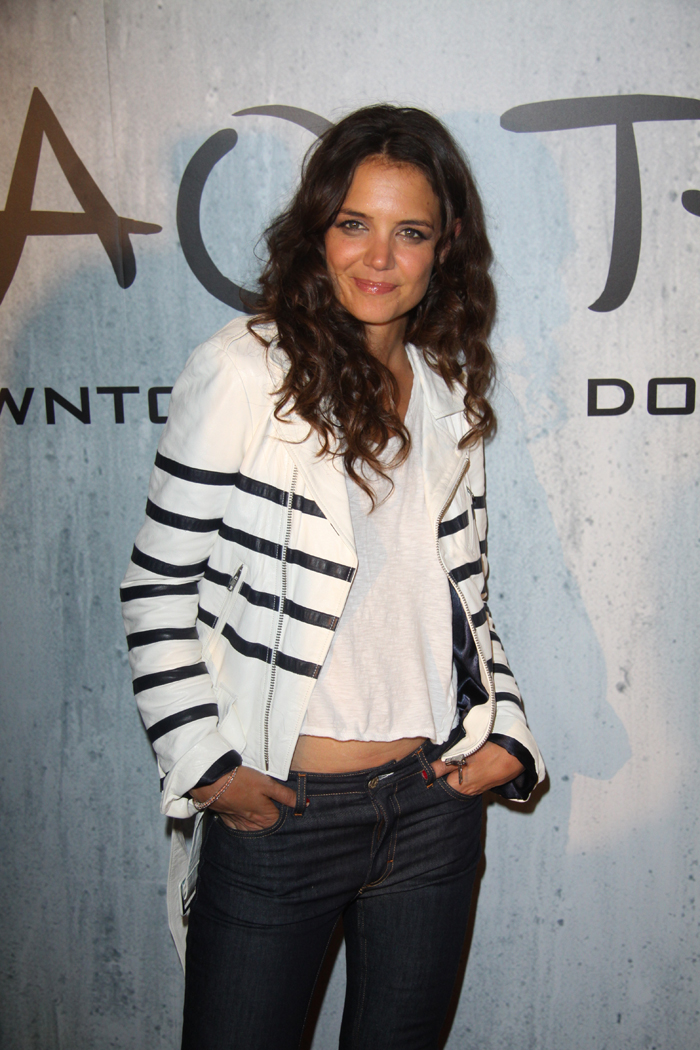 Current "it girl" Emily Ratajkowski was also in attendance too. I have such a girl crush on her.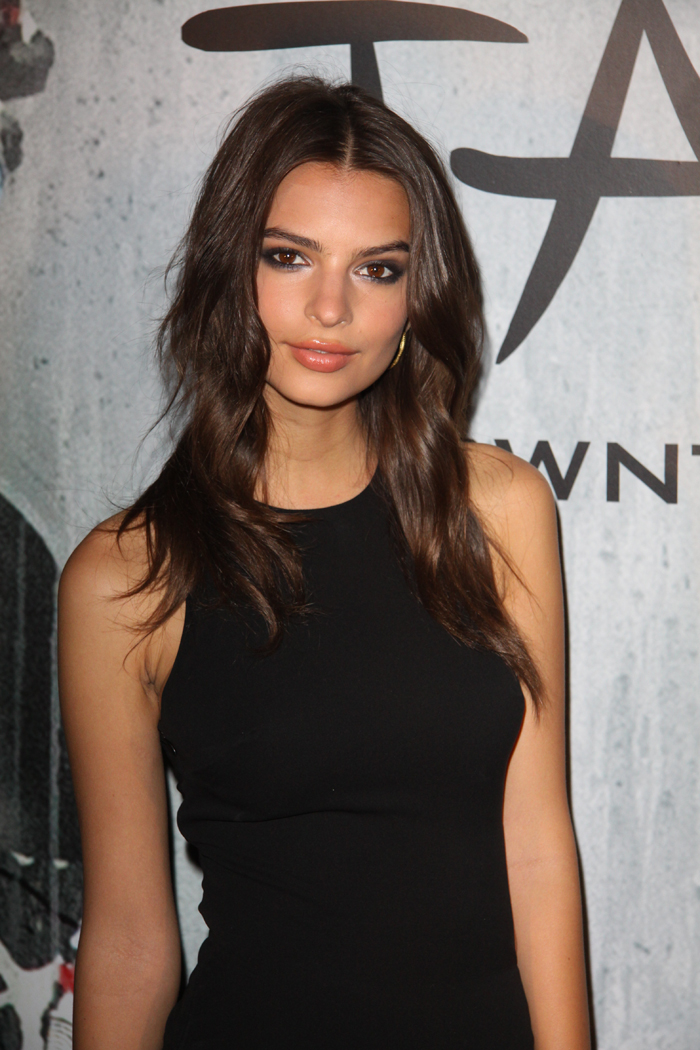 In a strange clash of worlds, Michael Shannon showed up. Mr. Supervillain wore a bright blue polo shirt and looks very orange.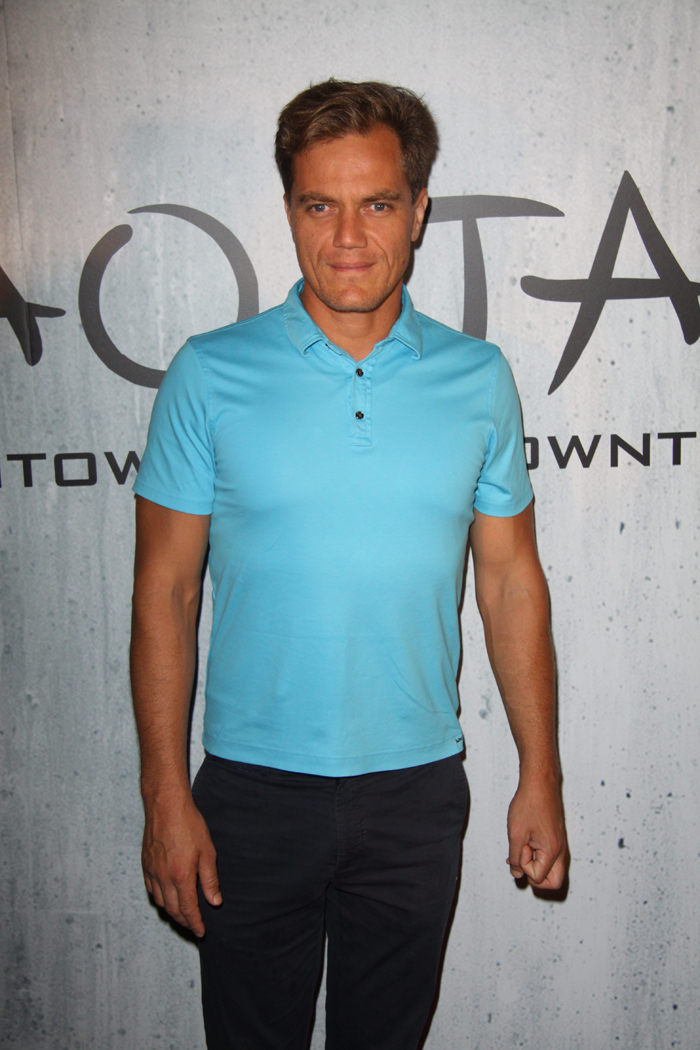 Katie's movie career is also on a bit of an upswing too. I am not convinced that her two most recently filmed projects, Mania Days (the wet t-shirt movie) and Miss Meadows (the cute outfits movie), will go anywhere at all. There's some good news though — Katie just signed onto a Meryl Streep movie called The Giver:
Katie Holmes has closed a deal to join Meryl Streep and Jeff Bridges in The Giver, a drama from The Weinstein Co. and Walden Media that's being directed by Phillip Noyce.

Brenton Thwaites is the young star of the sci-fi project, which tells of a society in which there is no conflict, racism or sickness.

Thwaites plays a young boy who is selected for his life service as the Receiver of Memories and works with The Giver (Bridges), an old man who teaches the boy to use his unique gifts of the senses. Streep is the society's Chief Elder, an authoritative and antagonistic woman who assigns the young their tasks.

Holmes will play Thwaites' mother, a strict obeyer of the laws that govern what is described as an antiseptic society.

The movie, which is eyeing a budget of around $25 million, is being produced by Nikki Silver of Tonik Productions along with Neil Koenigsberg and Bridges.

Michael Mitnick wrote the most recent script adapting the Lois Lowry YA novel.

A shoot in South Africa is being planned, although it is likely that Steep will shoot her scenes in England, where she is filming Disney's Into the Woods.
[From Hollywood Reporter]
This sounds like an excellent career decision on Katie's part. Her role isn't too big and doesn't sound demanding, but with Meryl and Jeff Bridges on board, people will actually watch this movie.
Here's a few more photos of Katie's street style over the past few weeks. Note: The fug booties are back. How do they still exist? She's worn them so many times.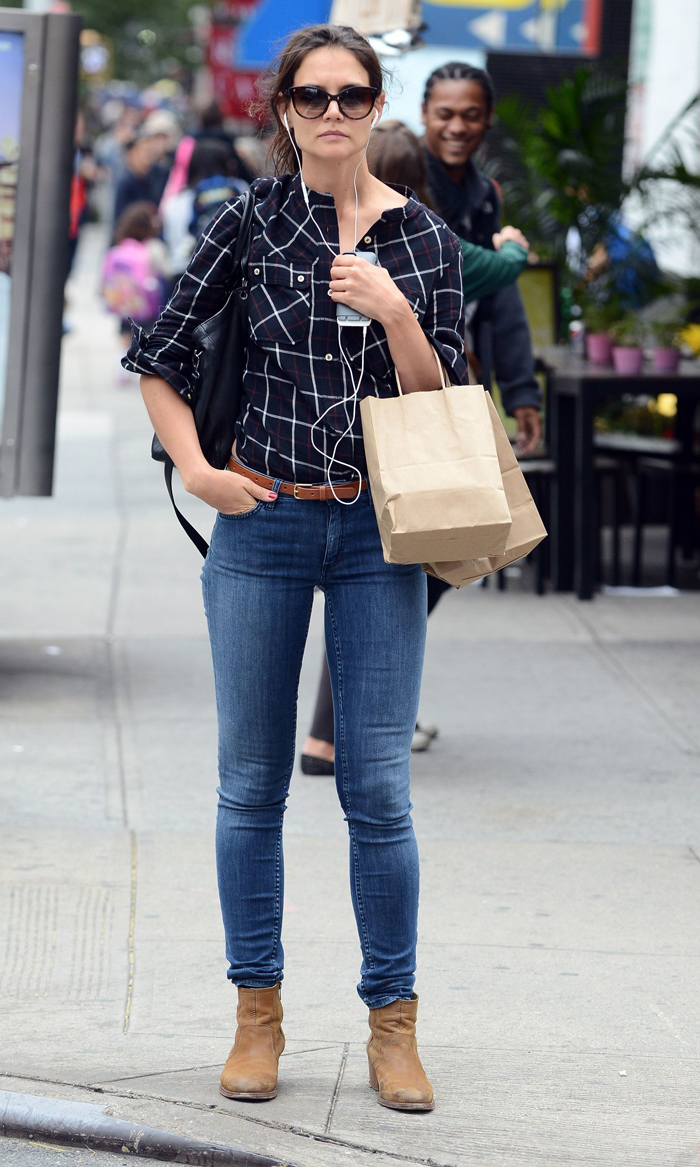 More boot madness follows. Girl needs a boot makeover. She looks so happy though!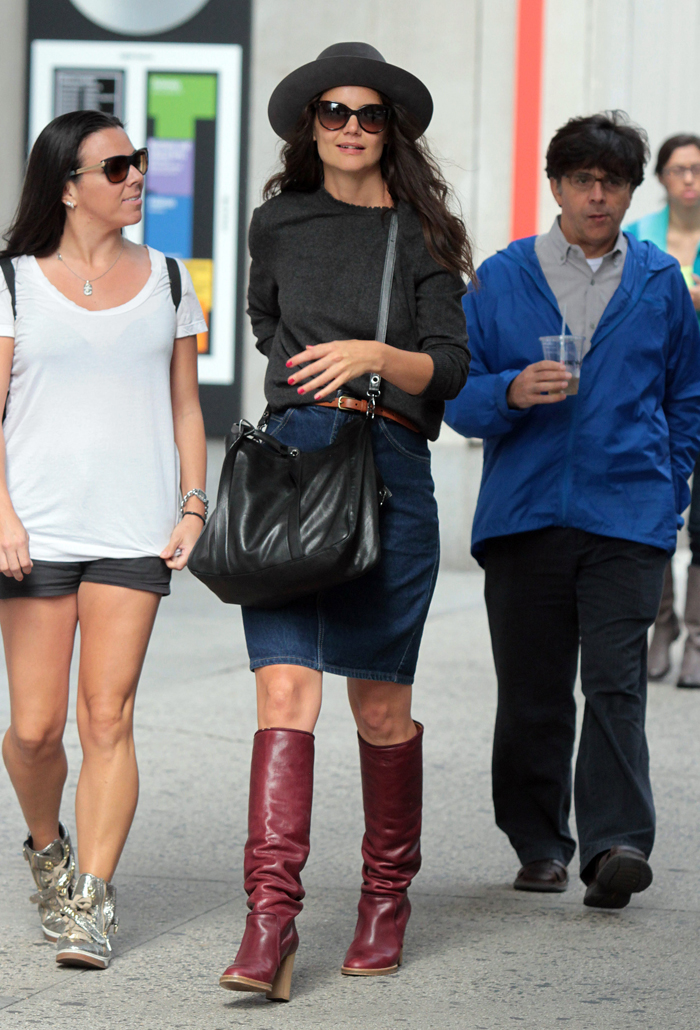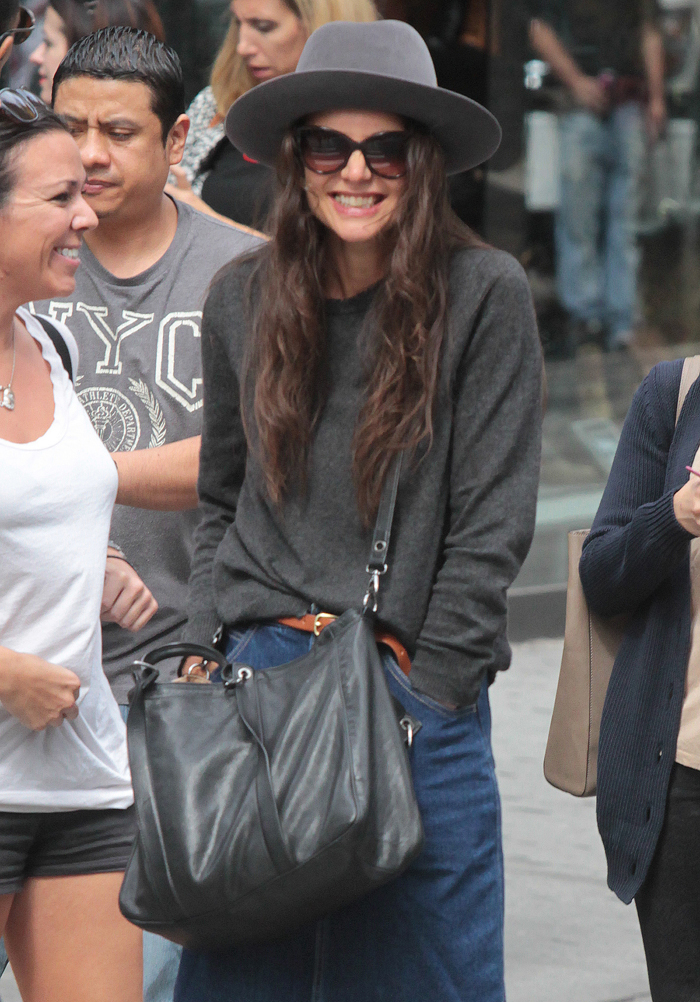 Photos courtesy of Fame/Flynet and WENN