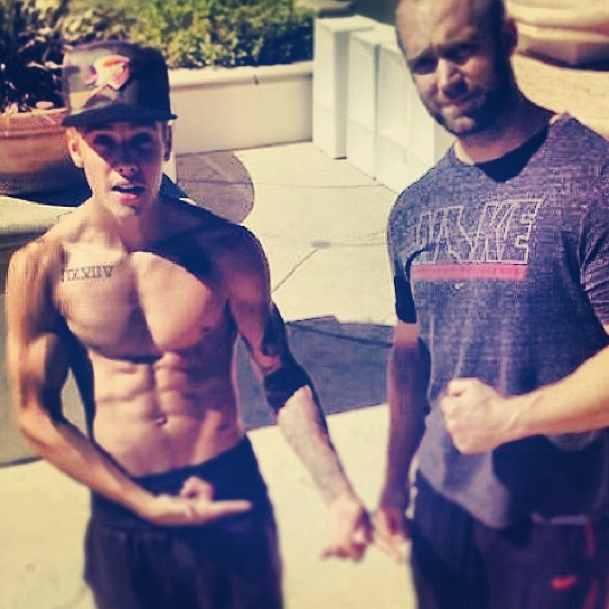 At this very moment, I'm laughing about the absurdity of writing a post specfically dedicated to Justin Bieber's bare chest. Who would have thought we'd ever be in this position together? It's kind of an uncomfortable position, but it's funny all the same.
Biebs has been Instagramming his abs with much delight. He posted the above shot of himself with his trainer. When I first glanced at the picture, I thought, "Why is Jason Statham standing next to Biebs?" The poor trainer looks pretty sheepish like he's thinking, "Yeah, those abs are not that great, but they cost a lot of money, and daddy has bills to pay."
What do you think of Bieber's new abs? He's awfully proud of them. I'm sure he's working out plenty and downing protein shakes, so he probably smells awful and unlike his usual Eau de Baby Bottom scent. He still can't walk his own happy ass up the Great Wall of China, so those abs mean nothing aside from narcissism. I'm thinking he's had some "contouring" help done by way of a spray tan. It happens. Just ask Robert Pattinson.
For comparison's sake, here's a shirtless Biebs on the beach in 2012.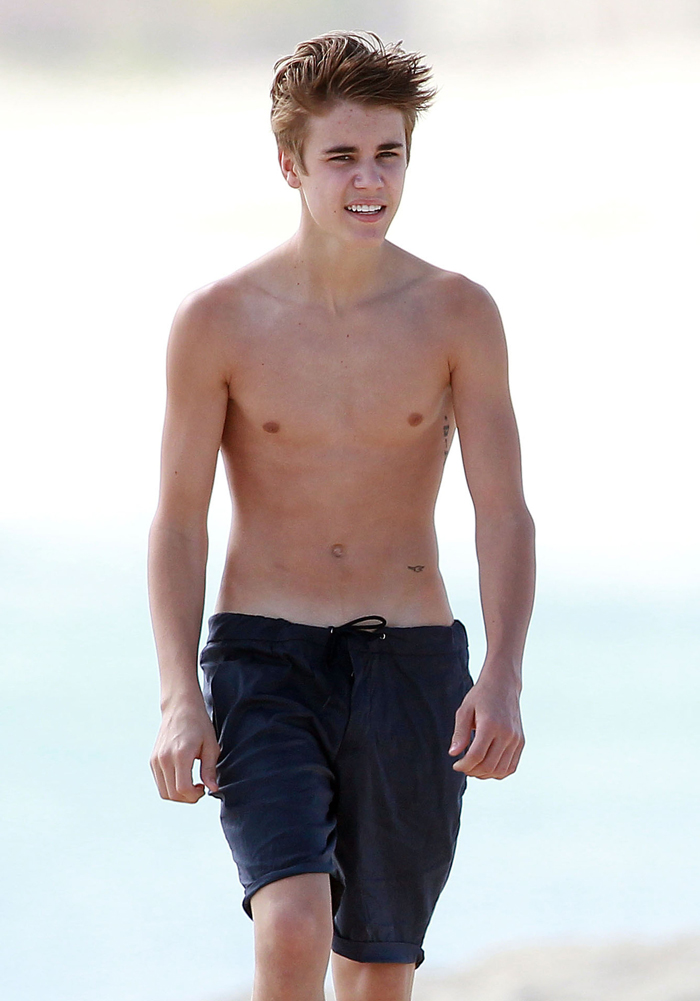 Justin now with the aid of Instagram filters: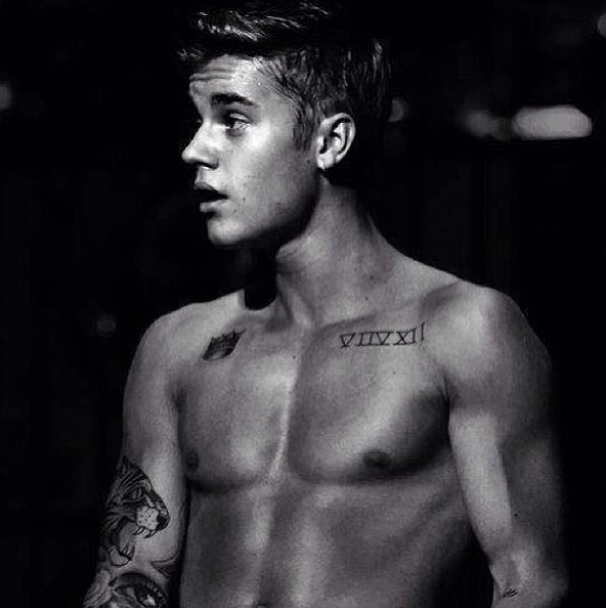 Justin on the beach in 2012 with Selena Gomez: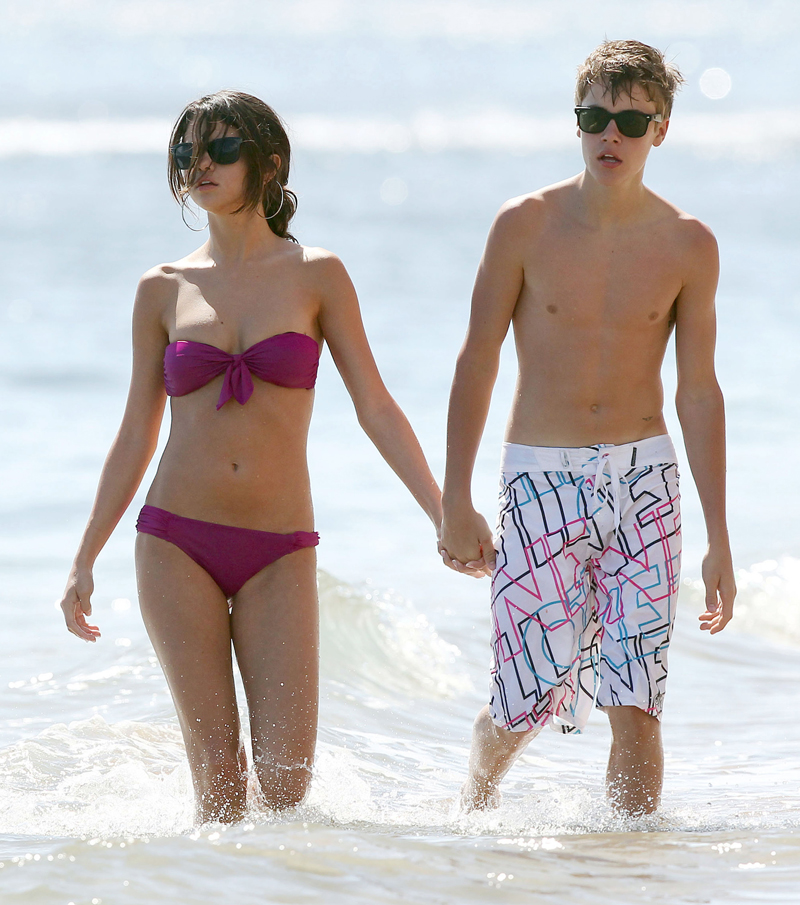 Photos courtesy of Fame/Flynet and Justin Bieber on Instagram