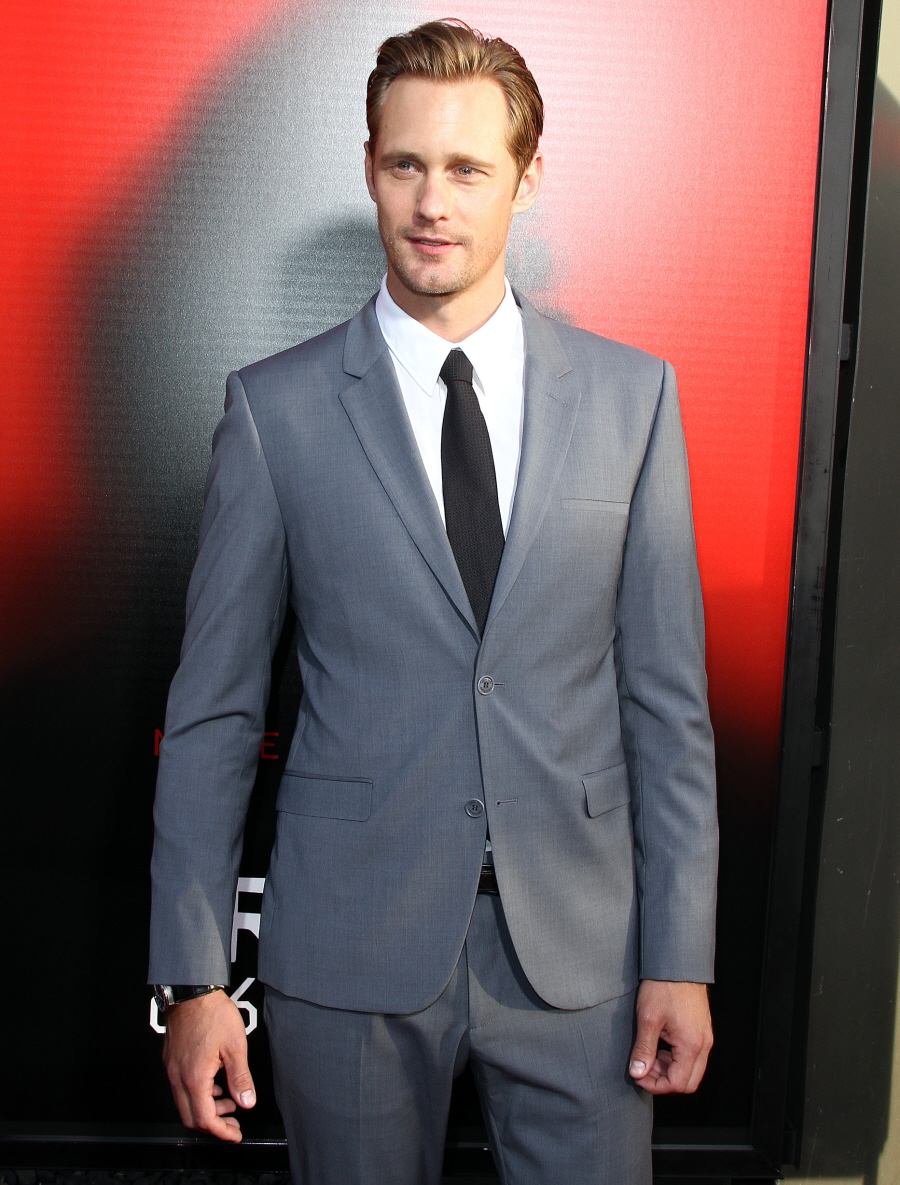 The only good thing about this story is that I went on YouTube and re-watched one of my favorite videos of all time, En Vogue's "Free Your Mind". Anyone? I miss En Vogue. Those were some awesome ladies. I have such affection for those late '80s and '90s girl groups like En Vogue, Salt N' Pepa and TLC. Why don't we have more girl groups like that these days? Hardcore ladies singing about independence and social justice and sexual empowerment. Those were the days.
So, the reason I had to look up that video was because Alexander Skarsgard stars in a music video from the band Cut Copy. The song is called "Free Your Mind". En Vogue libel! In the video (which you don't have to watch in its entirety because it's very… odd), Alex plays…? I guess he's like the master of some weird cult and/or a fitness/meditation guru? There's one reason to watch the video: Alex is shirtless through the whole thing and it's NICE. There's one reason to NOT watch the video: Alex is wearing a wiglet that even John Travolta is side-eyeing.
I guess there are other reasons to watch it. Alex as a mostly benevolent cult leader? Sure. The cult, I suppose, is The Cult of Viking Dong. And it's easy to see how Alex could become a cult leader. He's so damn tall and charismatic. You do want to watch him, wiglet or no wiglet.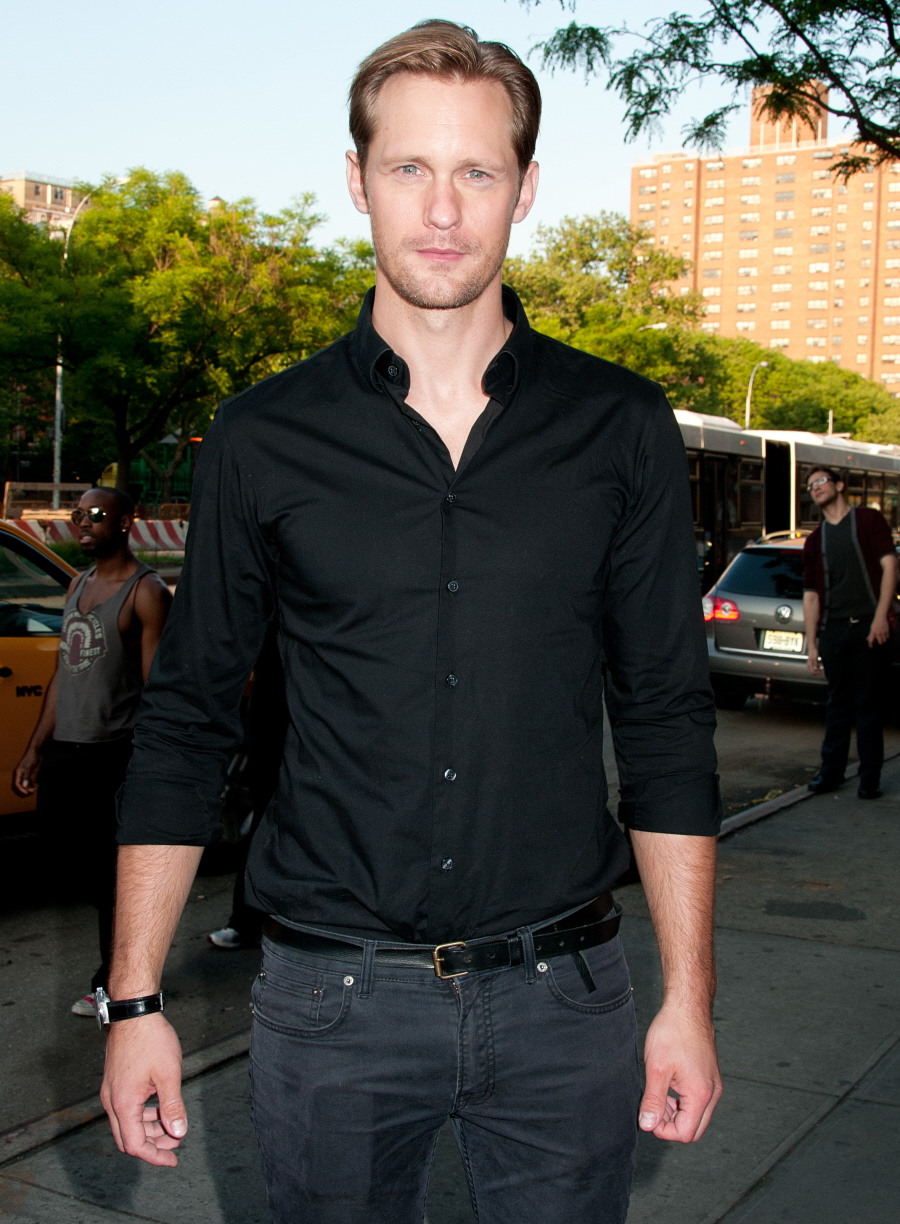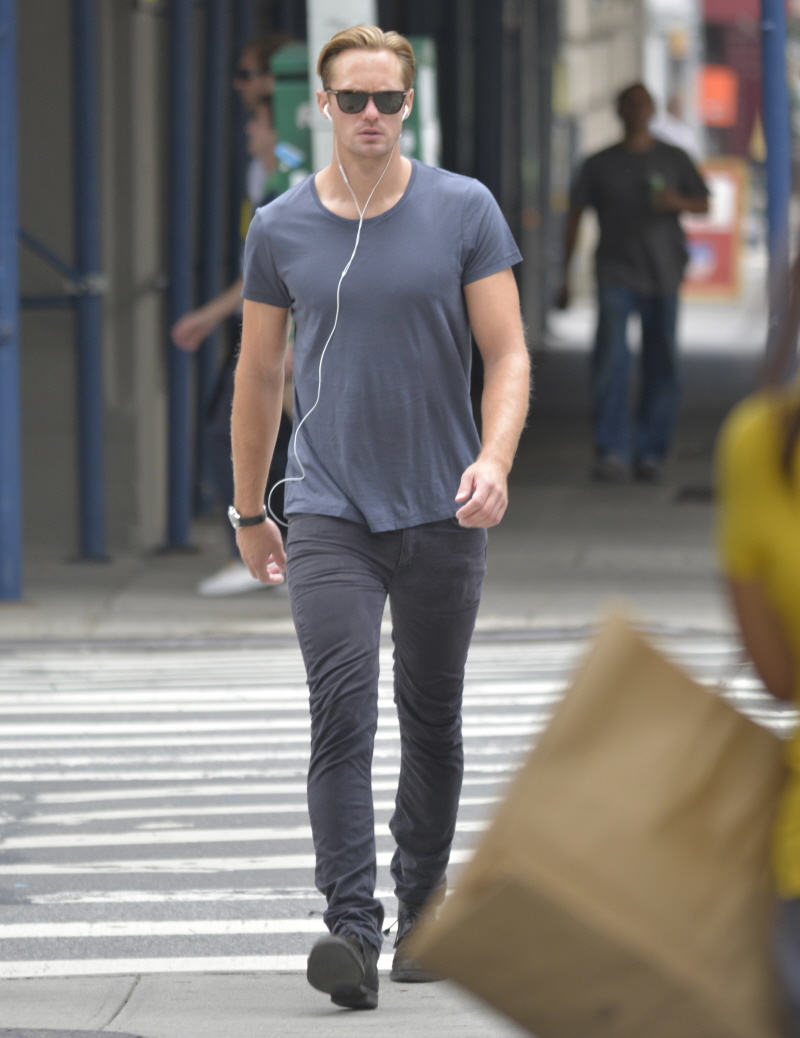 Photos courtesy of WENN.