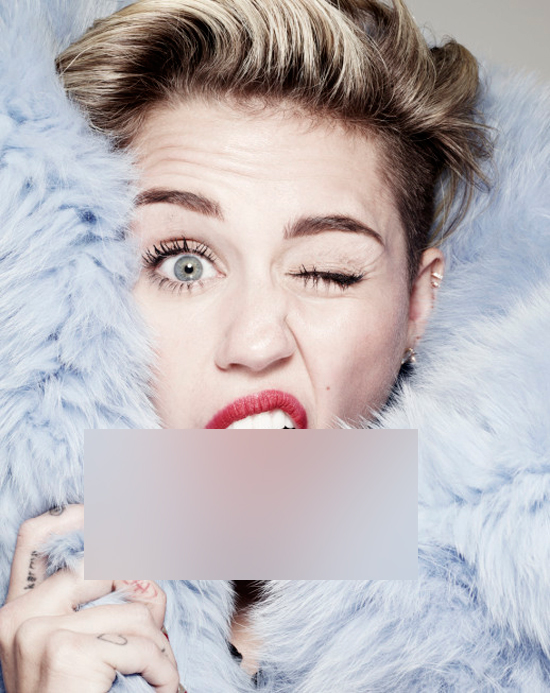 Miley Cyrus is offending people again. Nothing new, right? This latest offense comes from the Hunger TV interview that we discussed a little bit last week. The newest quotes are what Tablet magazine describes as an "anti-Semitic slip." They seem convinced that Miley is only borrowing this attitude from what NY Mag calls her current "bit of minstrelsy." Tablet further adds that "Once [Miley's] done spitting out second-hand prejudice, greatness may still lie within her reach." Hmm.
This is tricky because Tableau rightfully points out how Miley speaks in anti-Semetic terms, but they also blame her attitude on a "hip hop phase." They say she just wants "to be authentic like the kids in the clubs." This is getting very uncomfortable, so I'll let you decide:
Miley's in charge: "It's always weird when things are targeted for young people, yet they're driven by people that are like 40 years too old It can't be like this 70-year-old Jewish man that doesn't leave his desk all day, telling me what the clubs want to hear. At first, on paper, that video sounded insane. No one understood it, and I'm just like, 'Let me film it and then, if it doesn't work out, you never have to trust me again — but if it works out you have to let me drive this ship.'"

It's all marketing, baby: "At the end of the day, I want people to buy my records. The more that they're wondering what the hell is she doing, the more they're going to want to listen to my record."
[From Hunger TV]
I don't think we should categorize Miley's anti-Semetic comment as the product of her current hip-hop phase. I think it's just Miley being Miley. She's already shown scorn towards "old" people and the mentally ill. She feels like she does black people and little people a favor by letting them dance onstage with her. It's not much of a stretch to imagine she dreamt up this anti-Semetic quote without outside help.
More Miley tidbits:
* Miley and Robin Thicke are both booked to perform at this year's Jingle Ball. No word on whether they'll be doing joint or separate acts.
* Billy Ray is still talking and wants us all to know how hard Miley worked for the VMAs: "She [did] a great deal of preparation and financial investment. All those bears and things she was going out of pocket for to make that stage great." Great?
* Miley supposedly "considered" a duet with Gwen Stefani before Larry Rudolph convinced Britney Spears to come aboard for Bangerz. The obvious implication? Gwen said no.
* Miley was sick over the weekend and posed in bed with one of her dogs. I think it's an Alaskan husky mix. Cute pup.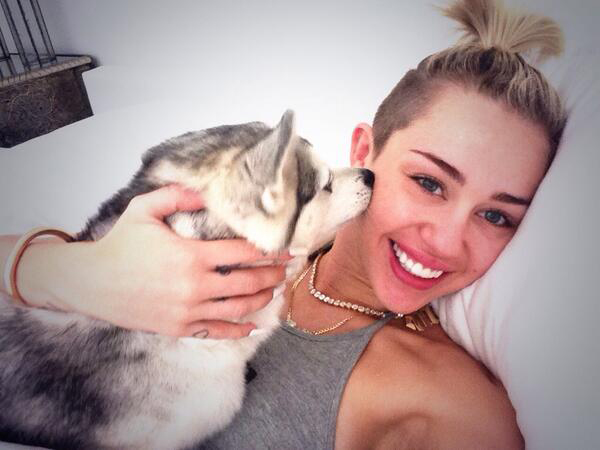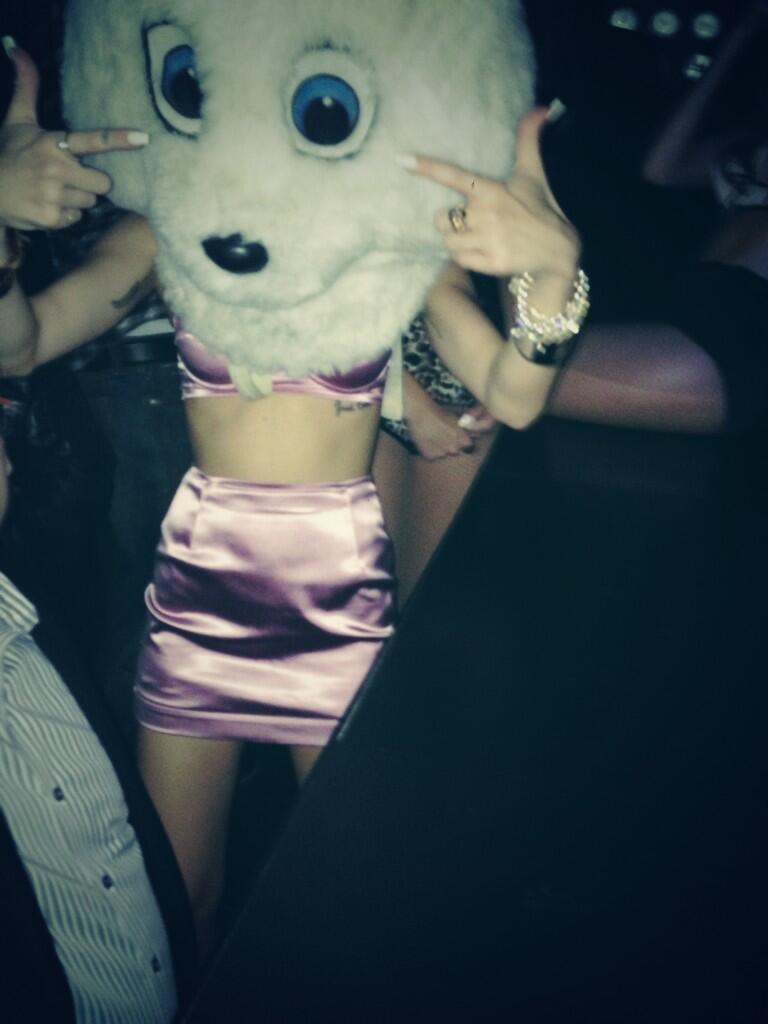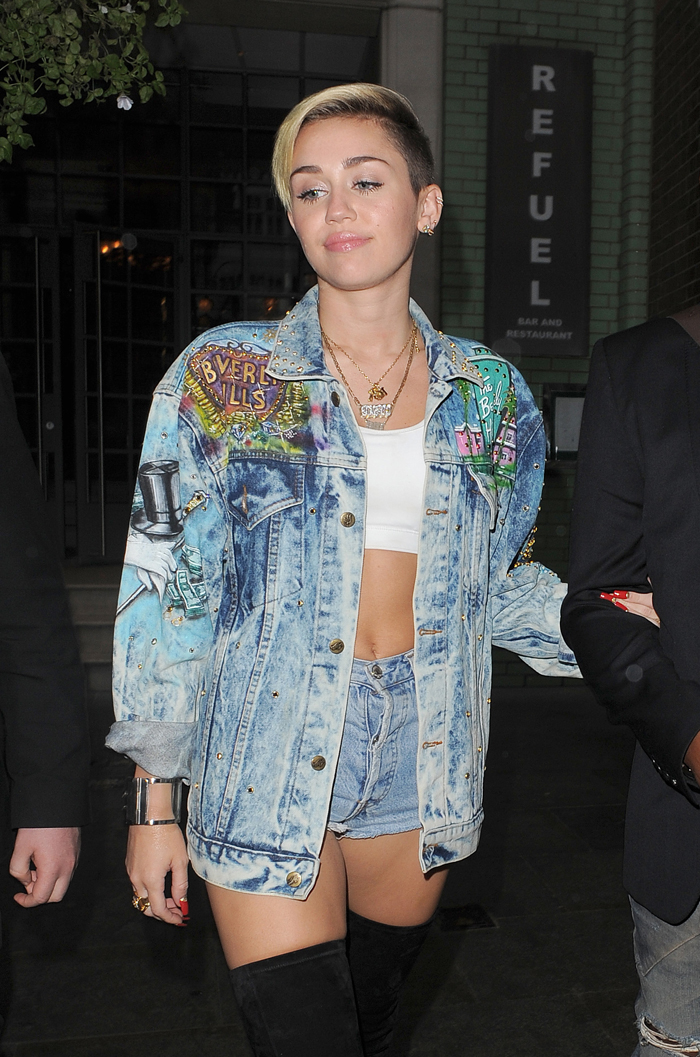 Photos courtesy of Miley Cyrus on Twitter, Hunger TV & WENN