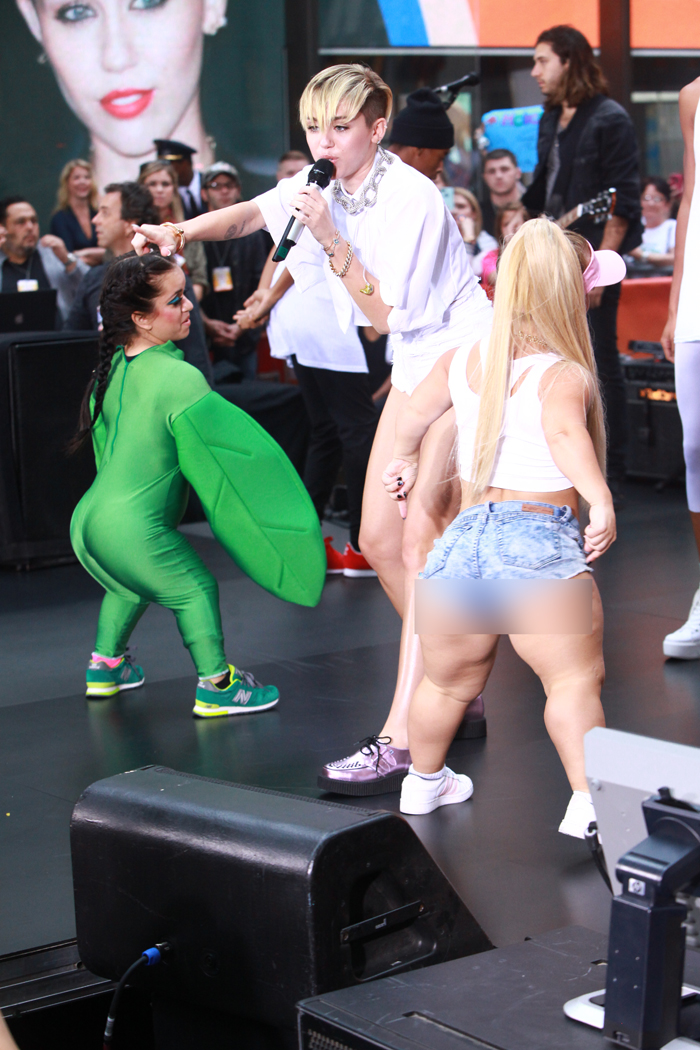 Miley Cyrus' new album, Bangerz, has finally arrived after an endless build-up of twerking, tongue, and gross Terry Richardson collaborations. All courtesy of Larry Rudolph, diabolical genius. I'm looking quite forward to seeing the sales figures. Miley's team believes that tweet count and YouTube clicks are proof of success, but I want to know who will actually buy this album. Even those people who like Miley's new singles are probably sick of her by now. Would you buy a concert ticket to watch her shake her thang surrounded by teddy bears? Me neither.
These are photos of Miley during her live performance on the "Today" show. Both Miley and one of her little people have their cheeks hanging out on network television. Do you enjoy cake with your breakfast? Help yourself. Miley also humped a mushroom.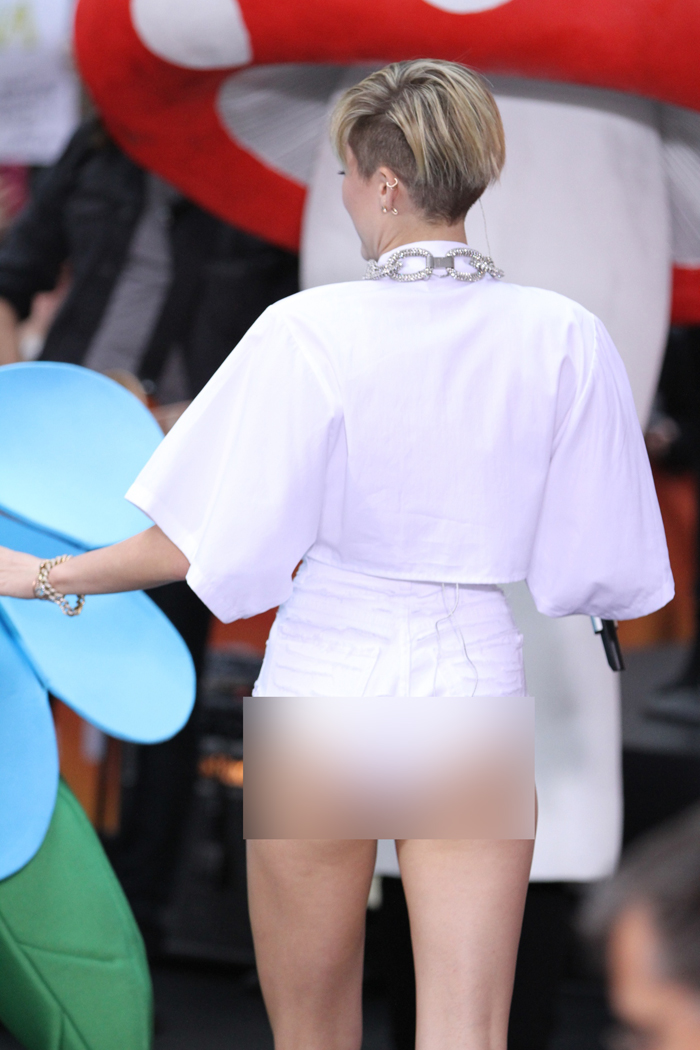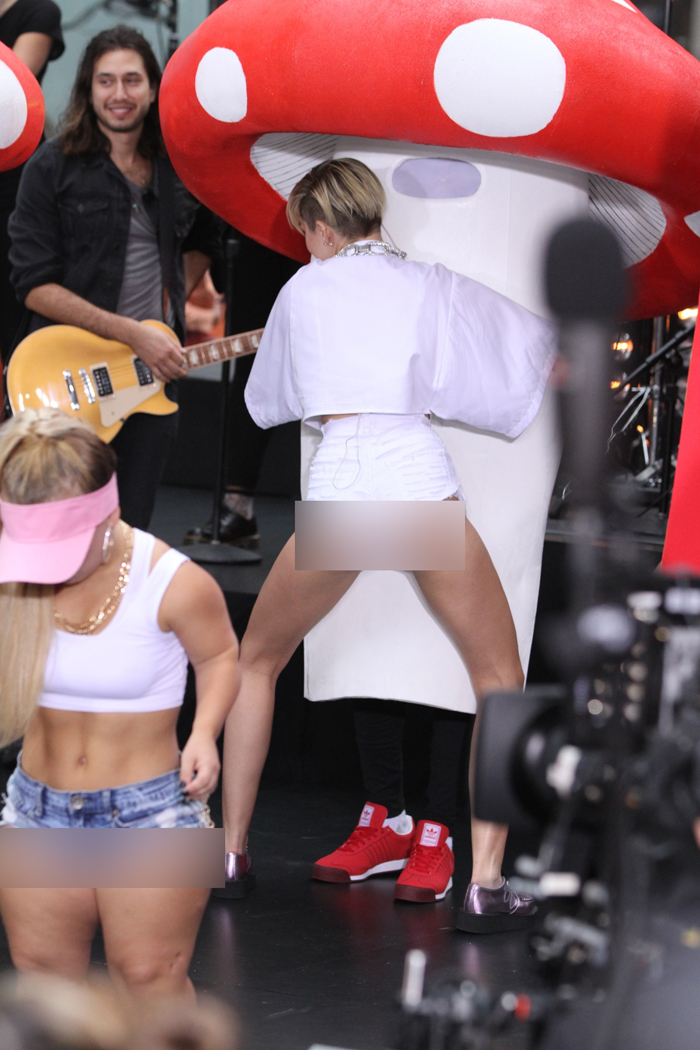 Have you noticed that we're taking mercy upon your poor eyes? We're trying to blur as much as possible when it comes to Miley. Sadly, we can't blur video, so I'm only linking to Miley's two musical performances because of the ass cheek quotient.
Miley sat down with Matt Lauer for an interview. He asked if her new sexual side was "a phase" that she'll outgrow. Miley's response is pretty damn funny: "Well I heard when you hit 40, things start to go a little less sexual. Probably around 40. That's when I heard people don't have sex anymore. Probably around then. [In response to Matt's age, 55] Oh well then, you're really definitely. not. sexual." If it was anyone else besides Lauer, I'd think Miley was being rude, but Matt deserves a hard time. Here's video of Miley's full talk — fortunately, both cheeks are firmly in a chair the entire time.
Ha. Miley might be getting sexy right now. In the wake of her SNL gig, she found herself a rebound dude. Radar Online says Miley left the show's afterparty to meet up with Theo Wenner. He's the guy who photographed her for Rolling Stone. Theo is also the ex-boyfriend of Liv Tyler, and here's a pic of them together in 2011.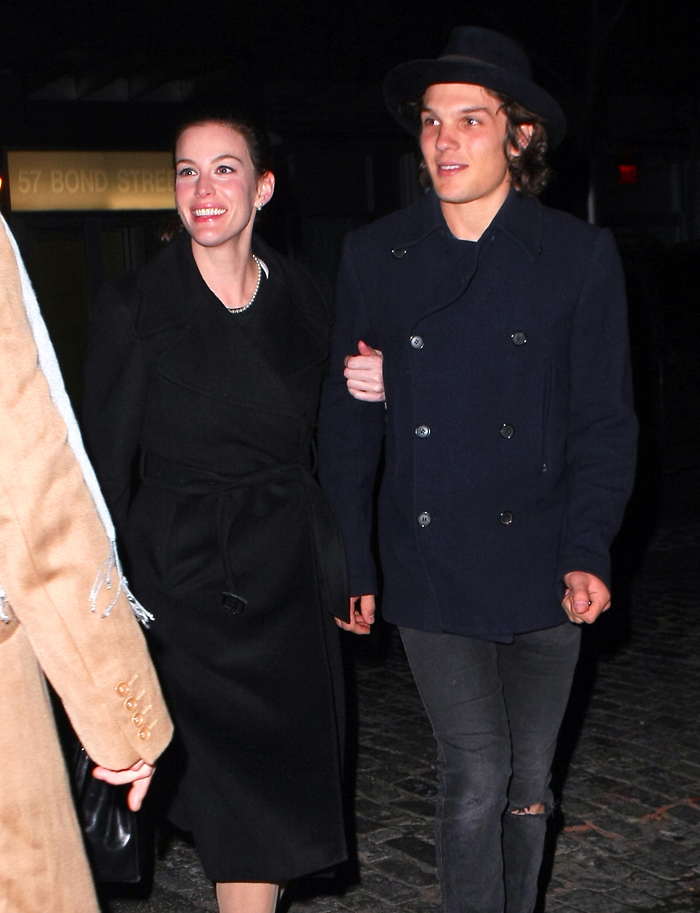 Who knows if this is really a thing between Miley and Theo. It's probably just a hookup. Miley also did a photoshoot and interview with The Mail. I like the shoot even if stark white backgrounds make me think of Uncle Terry: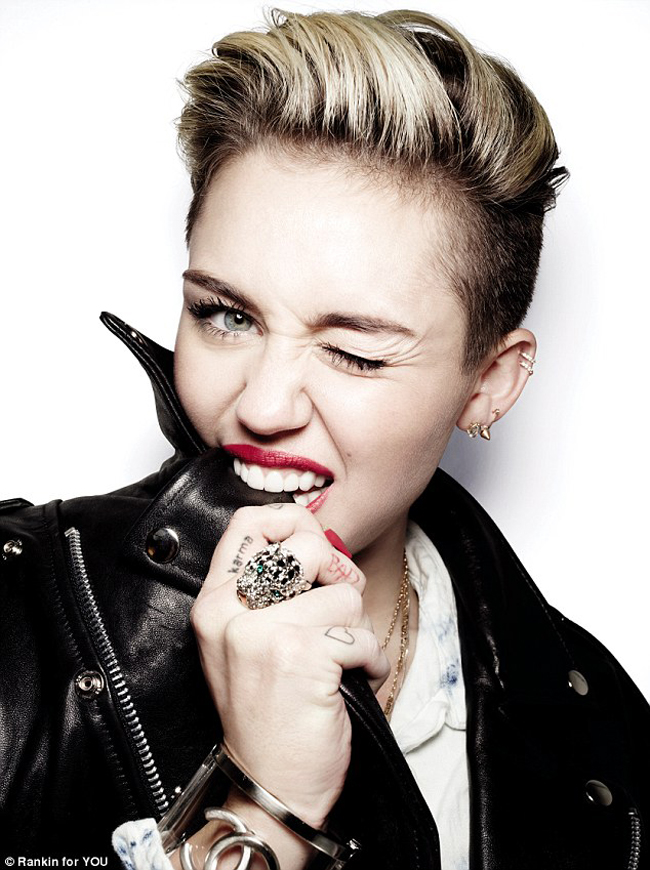 On her short hair: "I'm trying to break out of that long hair, big boobs stereotype that women feel they have to conform to. I mean, we're not living in the freakin' 1950s — short hair is OK. Have people really got so little imagination? Every morning I look in the mirror and I feel like a blank canvas and I choose who I want to be. In a normal job you have to live by someone else's rules, but I'm in a job where my work is play and I don't have to pretend to be something I'm not."

On humping the foam finger: "Everything I've ever done was how I felt at that exact moment. You have to have confidence as an entertainer and I believe — I know — that no one can be a better version of me than me. Sure, I could put on a gown and have some beauty pictures taken of me, but where's the honesty in that?"

Getting naked is so artistic: "In my video for 'Wrecking Ball' I am naked and vulnerable and crying because it's a song about how it feels when everything around you has been destroyed. I'm very confident being naked. I feel that stripping off is a way of expressing purity of emotion."

She's so vital & important: 'I want to be memorable. That's what my fans want too. Everyone's talking about me, waiting to see what I'm doing next. And, yeah, I like things to be bright and colourful and fun, but then I make 'Wrecking Ball.' which is darker and grey. And then I'll maybe go back to running around being crazy. I want to keep people guessing."
.
She's still a role model: "For me, role models are people who are good people. I stick my tongue out because straight photos are sooo boring. But even if I do stick my tongue out, that doesn't change the quality of the human being inside. I'd rather be honest and upfront; being a good person isn't about sitting with your legs crossed. I'm just being who I am, which is the best example I can be."

What's she reading now? "Fifty Shades Freed [the third book in the Fifty Shades series]. I'm more excited about the psycho ex than anything else, but all of it's great. I also read a lot of weird yoga books."
[From Daily Mail]
Miley is still mistaken about her importance relative to the world around her, right? I guess that happens when people are kissing your booty all day long. I think she genuinely doesn't care what we say about her as long as we're saying something. There's something enviable in that attitude, but we'll see how well Bangerz does in the coming weeks and months. The tour should be a major spectacle to endure.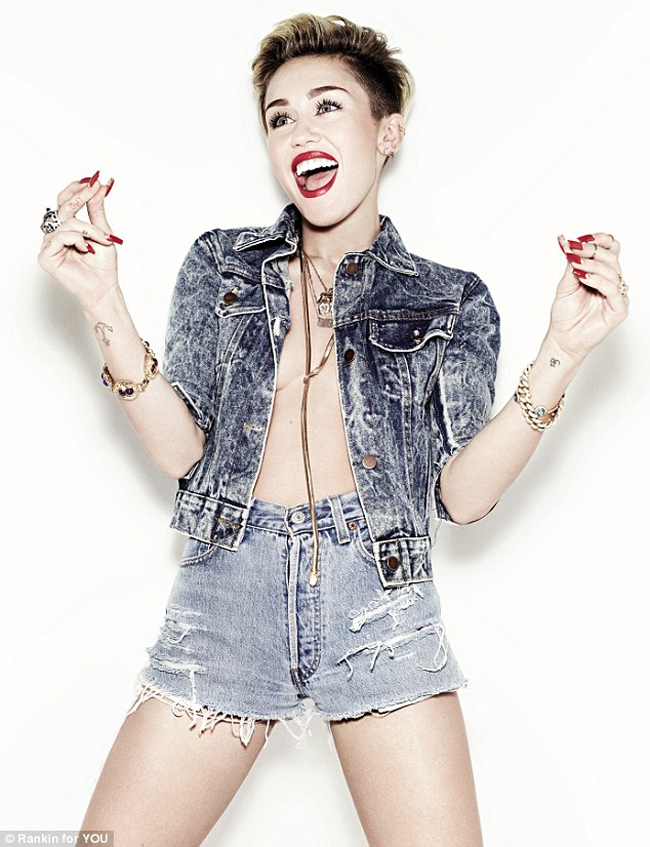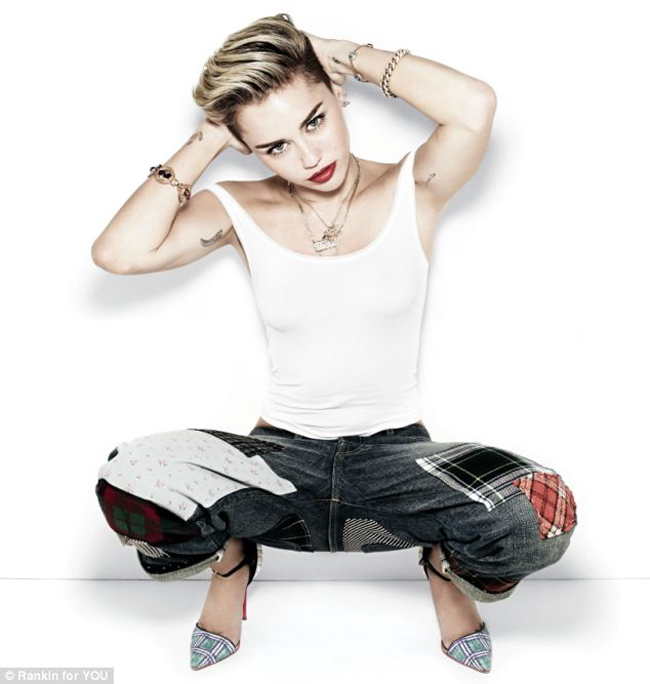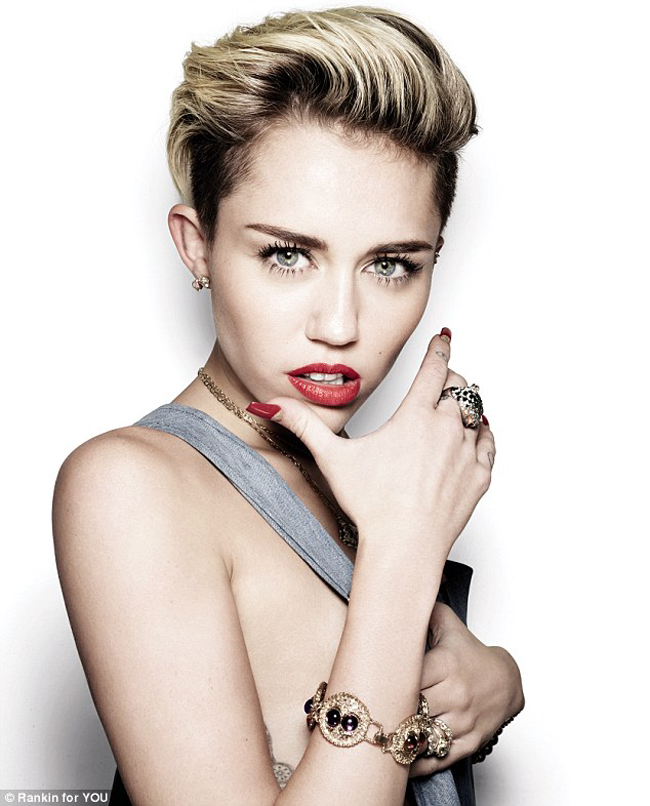 Photos courtesy of Fame/Flynet, The Mail & WENN