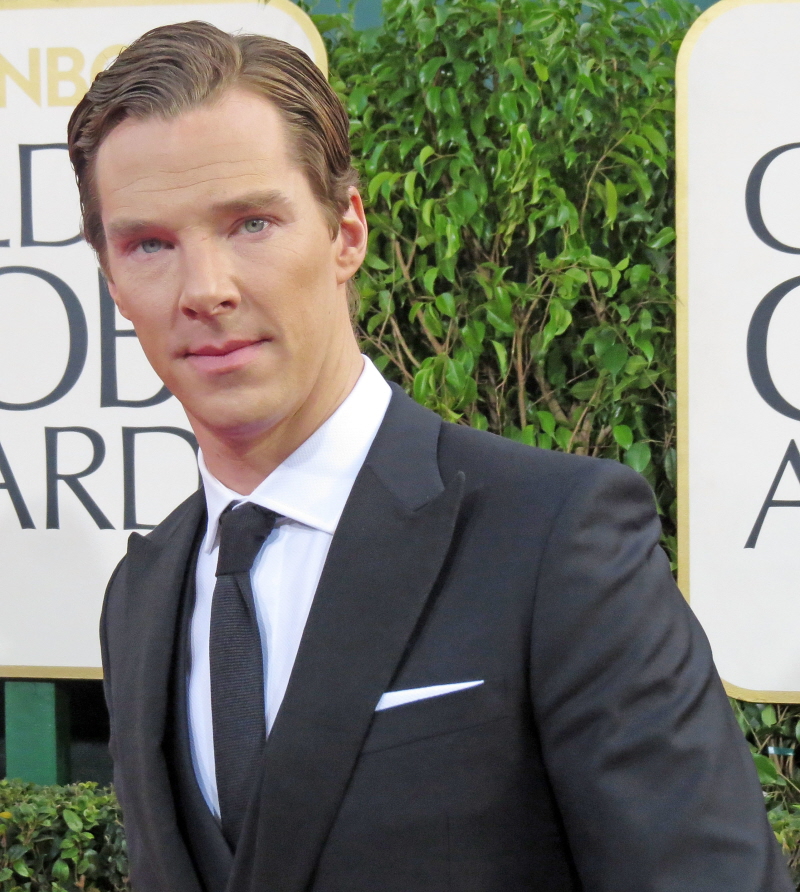 All of us got thoroughly Batched this weekend, what with Benedict Cumberbatch's amazing Reddit AMA, his cute appearance on Jimmy Fallon, and his adorable appearance on Graham Norton. Even on-the-fence ladies were feeling the Cumberlove. And it should only get better this week, I hope. The Fifth Estate comes out in America this Friday, so I'm hoping that we at least get some premiere photos or some more interviews or something. For now, this story will just made me laugh:
While Benedict Cumberbatch introduced the New York premiere of "The Fifth Estate" — about Julian Assange and Wikileaks — a cell phone rang out in the audience.

"Don't answer it," the suave UK star warned. "It's Julian, and he's calling to tell you all not to watch!"

(Exiled Assange contacted Cumberbatch before filming to ominously tell him in a letter: "I believe that you should reconsider your involvement in this enterprise.")
But really, the reason I'm writing this post is because Julian Assange has gone round the bend. Not content to merely release open breakup letters to Cumberbatch on Wikileaks, Julian Assange actually sat down for a Skype session with the Hollywood Foreign Press!!!!! Those are the people in control of the Golden Globes. As in, Julian Assange is doing the "anti-campaign" for Benedict's Golden Globe nomination. Julian Assange has thoughts on movies too, HFPA.
In an unusual conversation with the normally entertainment-minded HFPA, the fugitive WikiLeaks founder talks a little about movies, a lot about the "security complex" he fights against. The new movie "The Fifth Estate" is doomed to fail because its anti-WikiLeaks stance doesn't give moviegoers the kind of underdog story they want, said exiled WikiLeaks founder Julian Assange in a roundtable interview conducted via Skype on Saturday with members of the Hollywood Foreign Press Association.

In the 100-minute conversation, conducted via Skype from the Ecuadorian embassy in London, where Assange has been living under diplomatic asylum for nearly 500 days, Assange slammed both "The Fifth Estate," and Alex Gibney's documentary "We Steal Secrets: The Story of WikiLeaks," and said he United States has become a place where people seek political asylum not to, but from."

And when asked if he liked any movies he's seen recently, he mentioned Paul Thomas Anderson's 2007 drama "There Will Be Blood." "That's a good film," he said.

The unusual conversation with members of the HFPA, which typically meets with stars looking to hype their new movies, came as part of a series of roundtables promoted by new president Theo Kingma, who has said he wants to increase the journalistic credibility of the much-maligned organization of Hollywood-based reporters for foreign newspapers, magazines and websites.

TheWrap obtained a transcript of the conversation, which Assange began by calling the HFPA's creation of the Golden Globes in the early 1940s "basically a hack into the studio system" and "an amazing, successful coup" in getting stars and moviemakers to address the foreign press.

Some of the conversation dealt with "The Fifth Estate," in which Benedict Cumberbatch plays Assange – and rather than go into detail about why he thinks the film is inaccurate and "a hostile endeavor," Assange turned analyst and said the movie "is destined to be a box-office failure," because audiences prefer "combative underdog" stories. While Cumberbatch approached his subject asking for a meeting, which Assange declined (in the process trying to persuade the actor not to appear in the movie), Assange criticized the filmmakers for not approaching him or WikiLeaks, and for not contributing to his defense fund or to WikiLeaks.

"I don't think we are in a situation anymore where an organization like DreamWorks or Disney … can succinctly decide that it is going to produce a movie about living people, and living political refugees, and people who are embroiled in a grand jury proceeding in the United States, and just smear, without the cost," he said.

Gibney, he said, was clearly biased against him, and "has [an] emotional engagement with me that is not proper for a journalist to have."

Assange did repeatedly praise one movie about his company – "Mediastan," a new WikiLeaks-produced documentary.

But although the conversation took place with a number of entertainment journalists, Assange spent most of his time railing against the U.S. and British security complexes that he said forced him to seek asylum in the Eucadorian embassy.
If you go to The Wrap, you can read more of Assange's ranting. I mean… it's the same thing as his Dear John letter to Cumberbatch. By slamming The Fifth Estate so publicly, so prominently, Assange is giving the film more press and getting more people interested in seeing it. It's public relations 101. Plus, Assange isn't helping his cause by yelling at Hollywood foreign press reporters for 100 minutes about all of the conspiracies against him. They're used to covering Leo DiCaprio and Laura Dern, not international hacking conspiracies.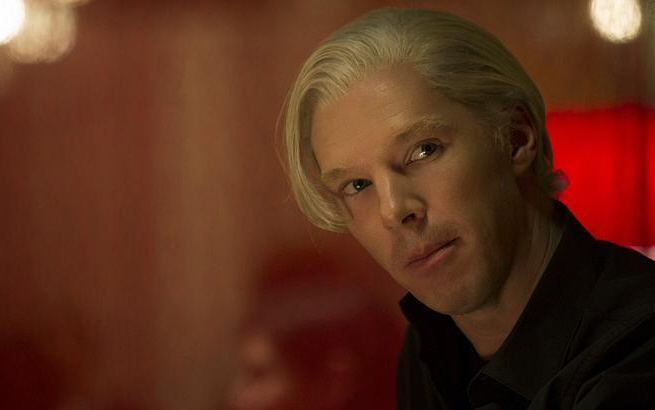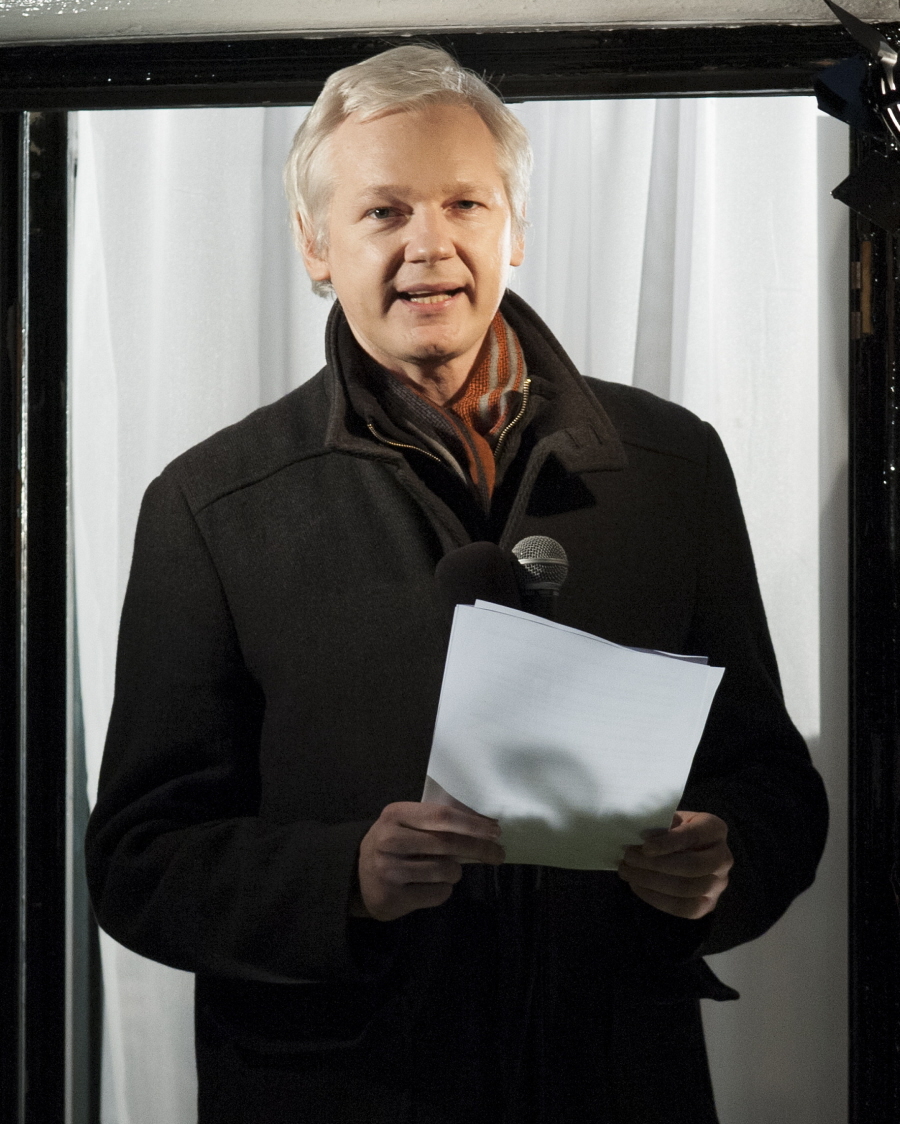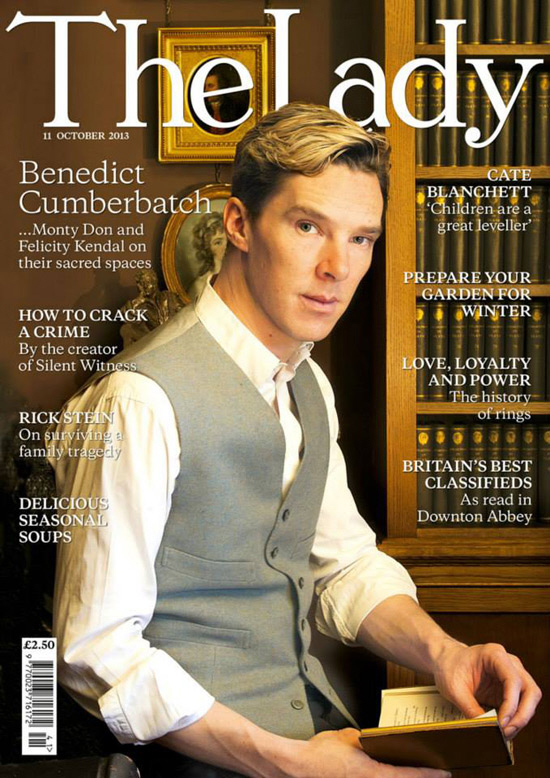 Photos courtesy of The Lady (new cover), The Fifth Estate, WENN.