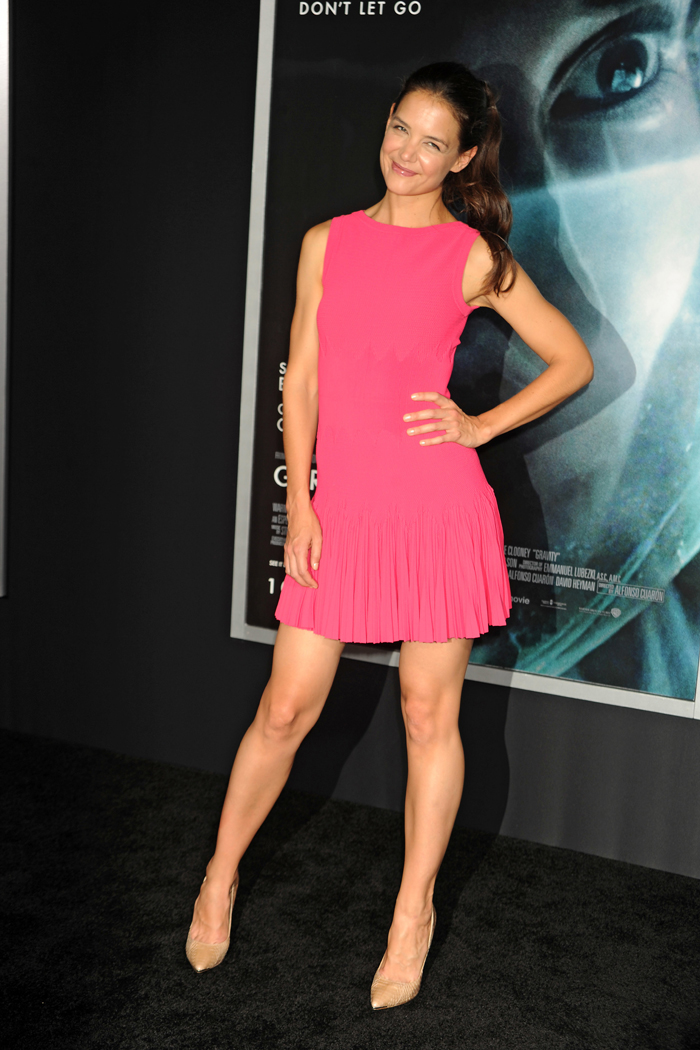 I don't think it's possible for me to convey in words how excited this story makes me feel. Kaiser accurately stated how we all want great things for Katie Holmes in her post-Cruise era, but I want more than mere happiness or professional success for the former female member of TomKat. I want her to find a great relationship with a guy who will rock her world.
Jamie Foxx could be that man.
In late August, we heard faint buzzings that Katie danced in close proximity to Jamie during a Hamptons party that featured Pharrell's solo rendition of "Blurred Lines." It really sounded like they were just pals, and I wrote off the story as tabloid fiction.
Now In Touch has spoken to "multiple sources" that say Katie and Jamie are together. The Mail would have us hope that Katie was getting cozy with George Clooney, but we know better than that. Katie doesn't need another man who treats her as an accessory. She needs a man who can deliver.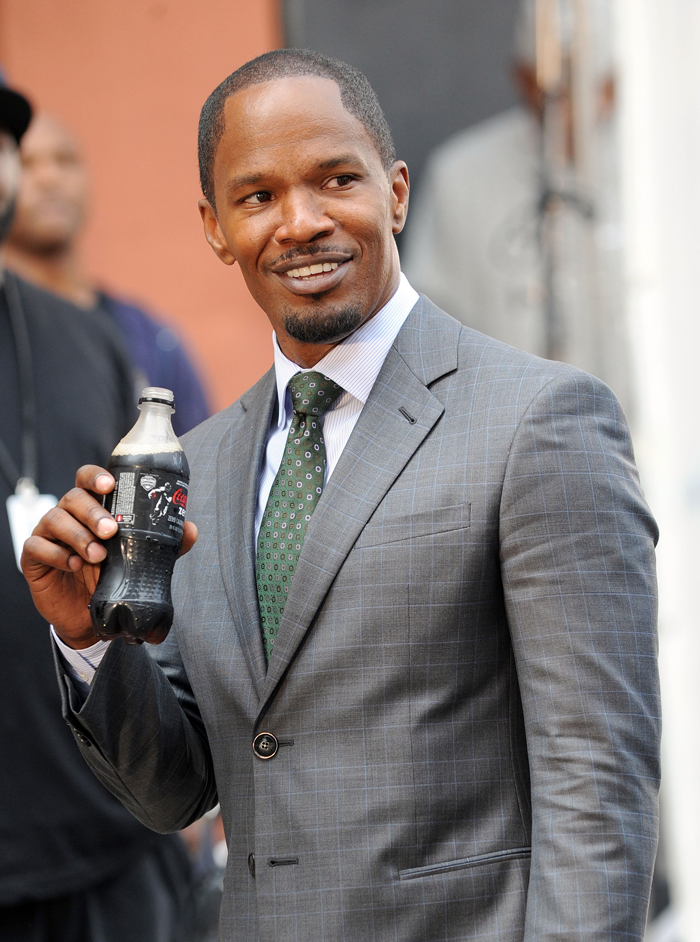 "Katie and Jamie have been dating for a while," an insider reveals to In Touch, adding that Jamie has secretly been spending time at Katie's apartment. "They're very Mission: Impossible about their romance."

A second source confirms to In Touch that one early morning in mid-September, a driver pulled in front of the Trump Soho Hotel, prepared to take Jamie to the set of his new flick Annie — but was surprised when Katie stepped into the limo instead. "A hotel employee confirmed that Katie had stayed at the hotel with Jamie and that she was taking his car," the second source reveals. "So the driver drove her home to her Chelsea apartment."

Though sparks were clearly flying between Katie and Jamie, 45, when they danced together to Robin Thicke's sexy "Blurred Lines" at a Hamptons charity bash in late August, Katie's rep insisted they were still just "friends." But with Jamie's long friendship with Tom — who he once said "changed the projection of my career" — on the line, it's no surprise the new couple want to keep things quiet. "Whoever you're dating, don't let anybody know!" intensely private Jamie once told Oprah Winfrey, but added, "I'm very loving … when it comes to being there [for someone]."
[From In Touch]
Blah blah blah, Tom Cruise. Jamie shouldn't pay any heed to any "help" that Tom offered him under the guise of Xenu's prophecy. Get that, Katie.
For the record, Jamie's people tell People that he and Katie only danced together, and they're not a thing. Uh-huh. I know this story may not be true, but I want it to be!
Here's some photos of Jamie with Rose Byrne on the set of the Annie reboot. Jamie plays the "Benjamin Stacks" character because (presumably) Daddy Warbucks' name no longer makes sense to today's youth.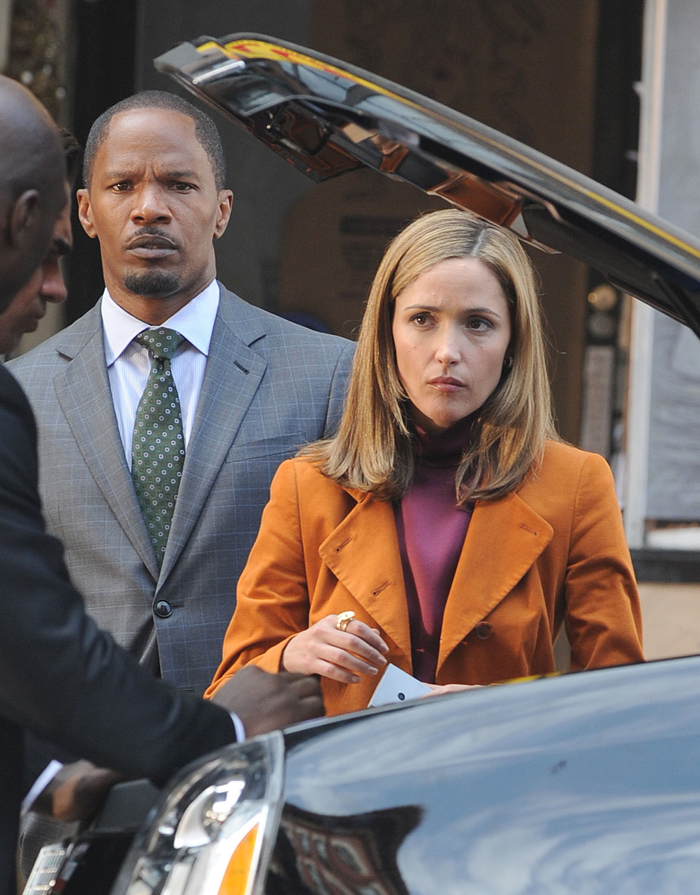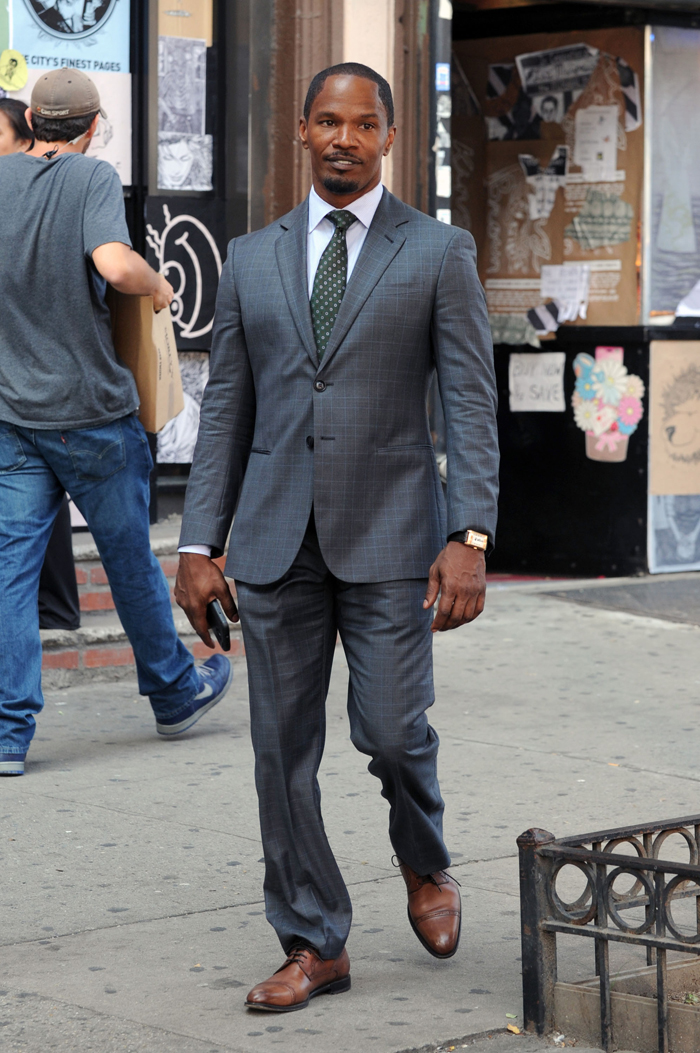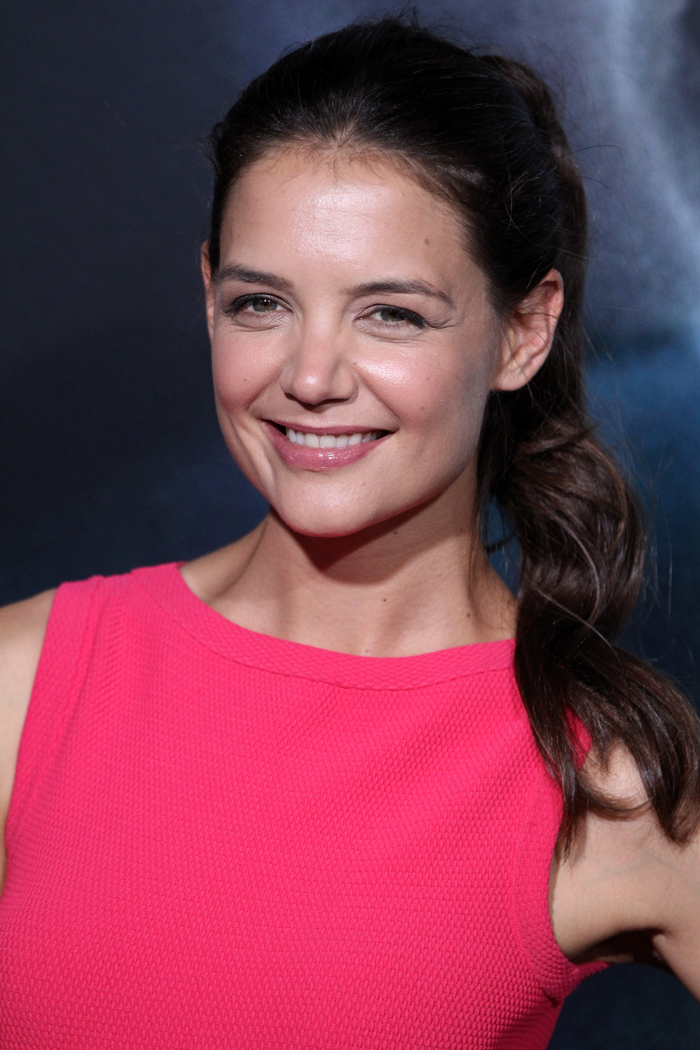 Photos courtesy of Fame/Flynet & WENN