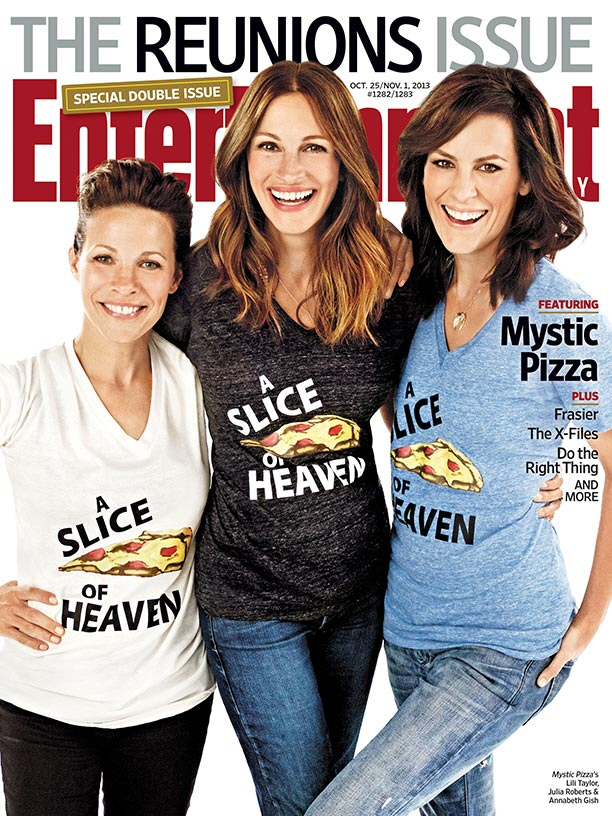 MYSTIC PIZZA. Sigh. I love it. The girls of Mystic Pizza cover the new "Reunions" issue of Entertainment Weekly and I just couldn't resist. Obviously, I believe the movie is so much more than the sum of its parts. Quite honestly, I could take or leave Annabeth Gish (no offense to her). And you know I could take or leave Julia Roberts. But for me, Mystic Pizza was the beginning of a lifelong girl-crush on Lili Taylor and Vincent D'Onofrio. For Vincent, Mystic Pizza came one year after his career-defining turn in Stanley Kubrick's Full Metal Jacket. For Lili, well… it was the beginning of a full career of so many small, independent films and I still love her, so there. Anyway, this is just some morning nostalgia.
(If you really want nostalgia, go find a copy of Dogfight starring Lili and River Phoenix. Gah.)
The cast reunited for Good Morning America too. OMG VINCENT. Jesus, I love that man. When asked about Julia Roberts, Vincent says: "Miss Roberts here — you just knew when she met Julia she was gonna be a huge star… There was no doubt in our minds, any of us. She was like a bomb waiting to go off. A big bomb!"
PS… Is it wrong to be interested in the Frasier reunion too? I'm pretty much in love with David Hyde Pierce and John Mahoney.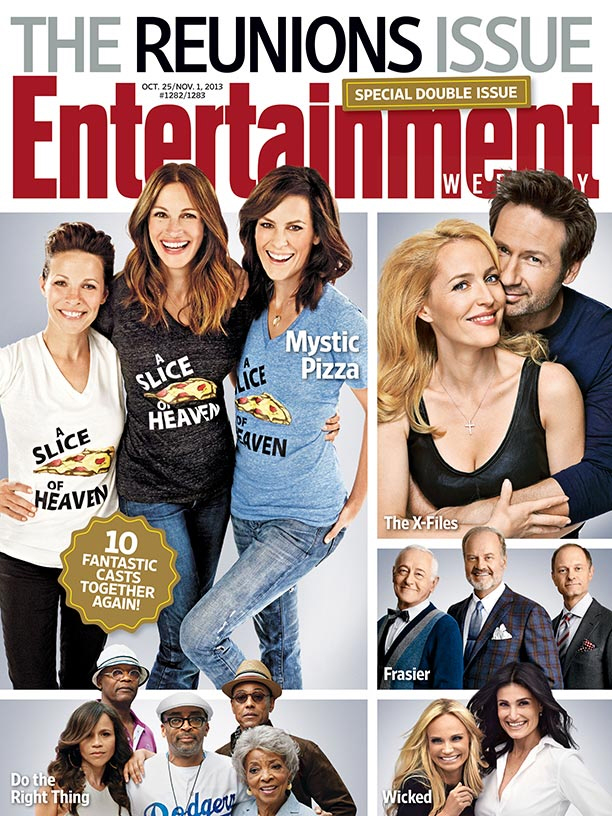 Covers courtesy of EW.