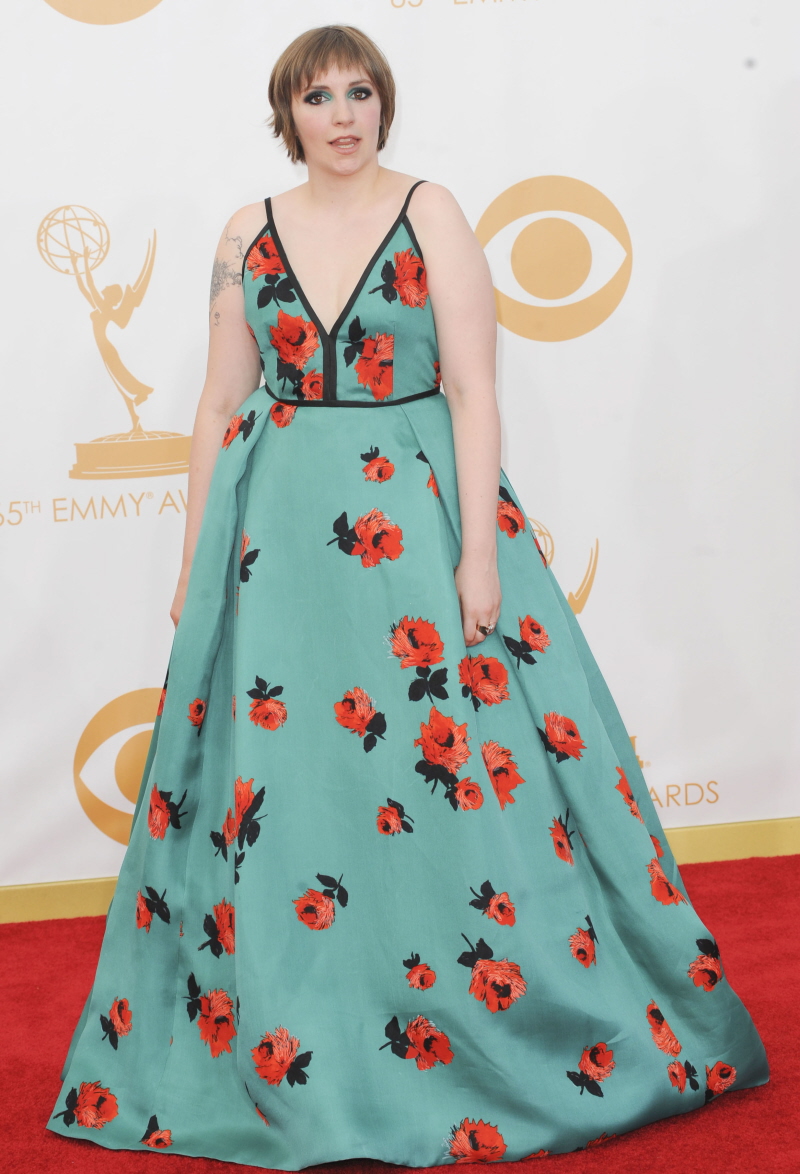 When Adele covered Vogue last year, it was one of the best-selling issues of the magazine. Adele had (and has) a widespread fanbase, and her fans have very, very strong, positive feelings about her. So even though Adele doesn't look like the typical, sample-size Vogue cover girl, the issue was still a success editorially and by sales. Plus, many of us think that Adele is drop-dead gorgeous. But what if this year's "unconventional" Vogue cover girl is… Lena Dunham? What if Dorothy Hamill haircuts and hipster twee styles are the new thing?
Vogue editor Anna Wintour is pulling out all the stops to woo Girls creator and actress Lena Dunham, RadarOnline.com has exclusively learned.

The infamously tetchy fashionista will be hosting a top secret, private dinner for the 27-year-old actress, who is at the helm of the hit HBO series, according to a well-placed magazine source.

It's all part of Wintour's campaign to bring Dunham and her fans into the fashion bible's fold – a move that might even include putting the curvy New Yorker on the magazine's front cover.

"Anna is trying to seduce Lena into bringing her next-generation audience into the Vogue brand," the insider says of the 63-year-old Brit.

"And she's willing to violate a lot of Vogue traditions to do it, including putting her on the cover even though she doesn't really conform to the body type that Vogue has featured for most of its history."

Adele is the only other celebrity in recent history – who is considered to be overweight – that has made it onto the magazine's front cover.

"This dinner is a first step for Anna to see if Lena will play ball," the source says.

"But Anna's perspective is that they need each other."
Call me crazy, but I doubt Lena had to be talked into anything. I doubt Anna Wintour had to do that much "wooing". True, Lena is some kind of "It Girl" and she's winning big awards for Girls (which I still don't get how that's an award-worthy show, but whatever). So, it makes sense that Lena would have caught Anna Wintour's eye. Plus, Anna loves a project. She'll love giving Lena a Vogue makeover. The real question is, will Lena be "encouraged" (like Kate Upton, Oprah and so many more) to lose weight before the cover shoot?
Also: it makes sense that Wintour would be wooing Lena right now, for a possible cover… when? The January issue? The February issue? Those are two of the smallest issues of the year.
PS… I bet this story made Victoria Beckham cry.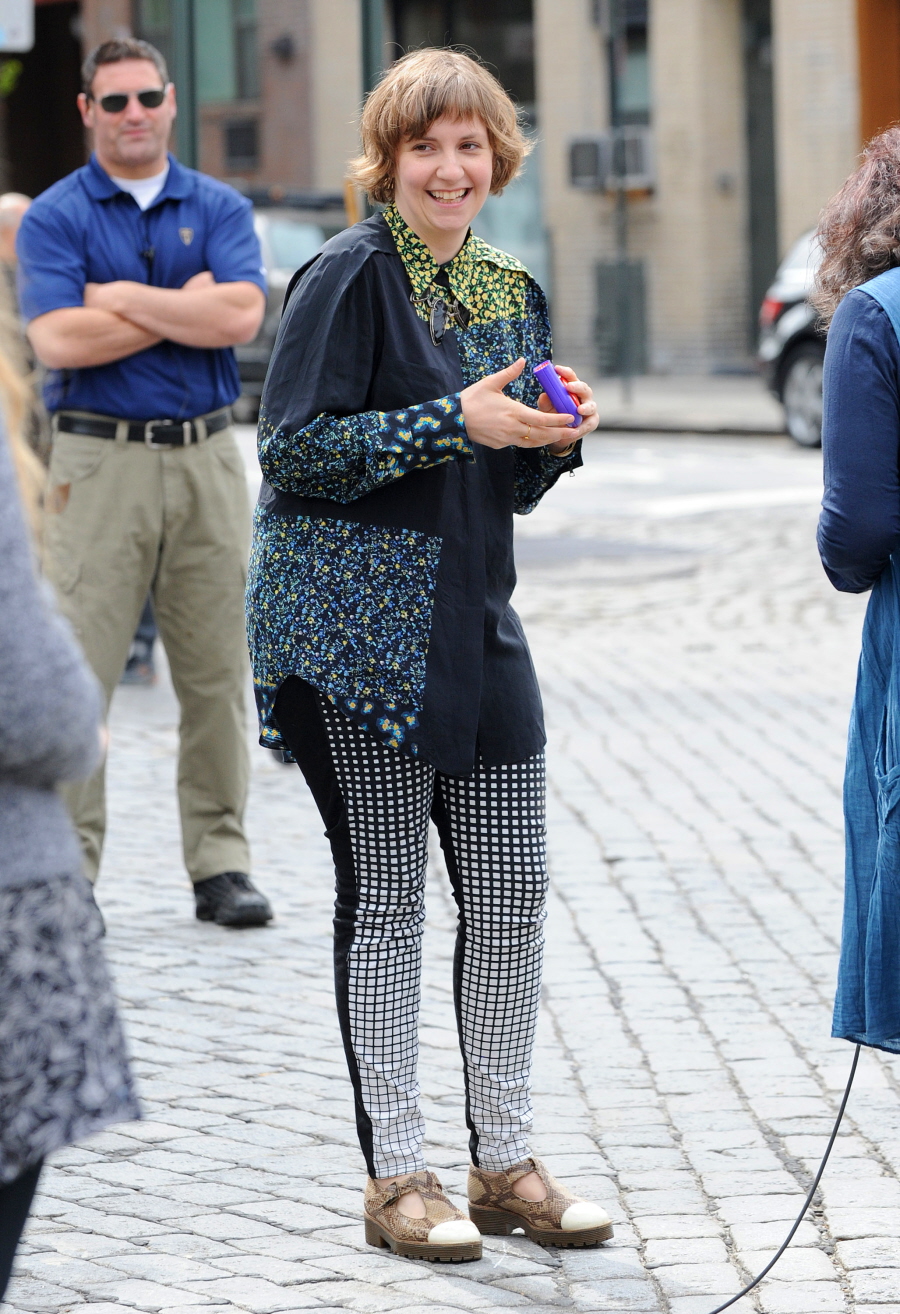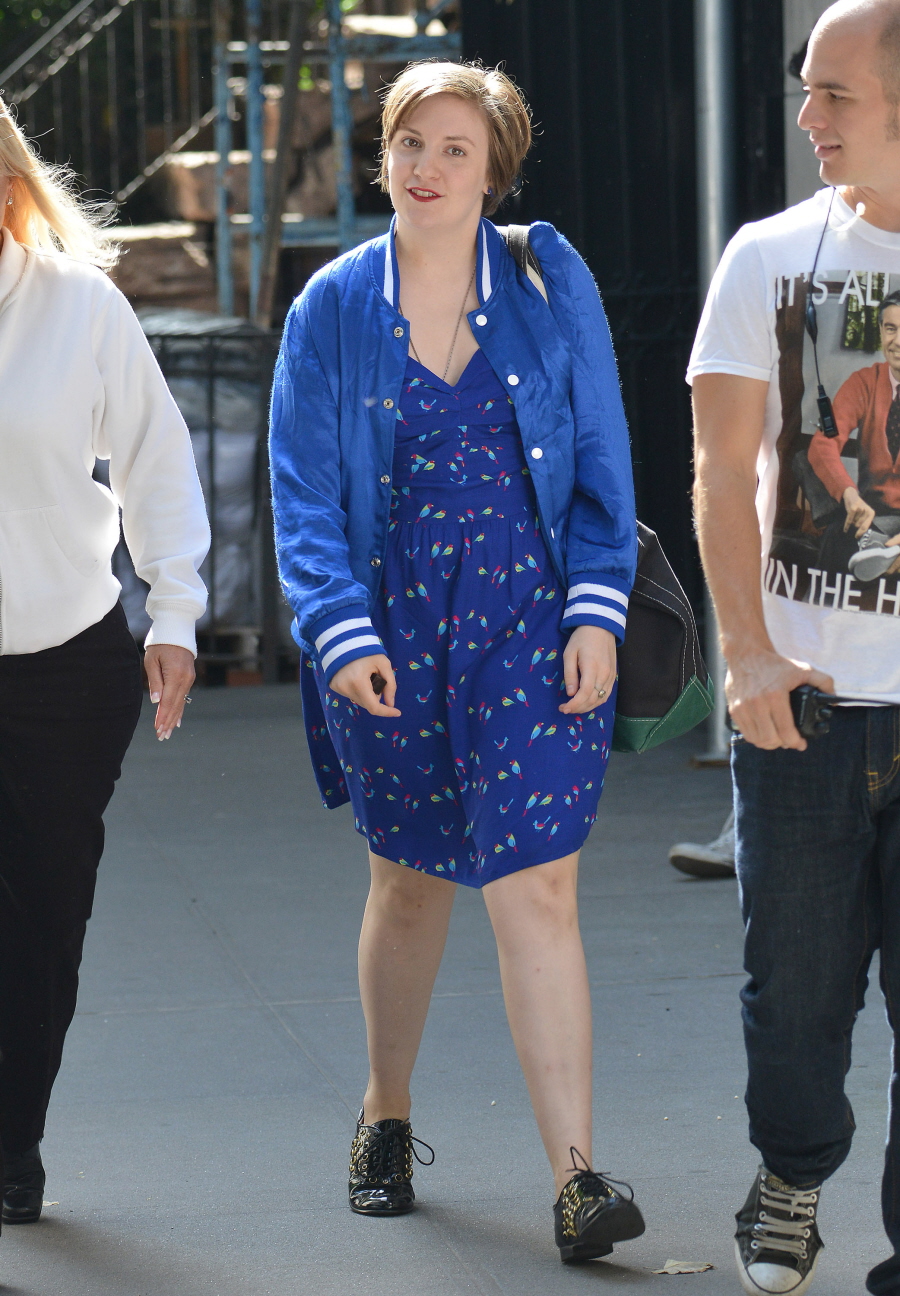 Photos courtesy of WENN, Fame/Flynet.