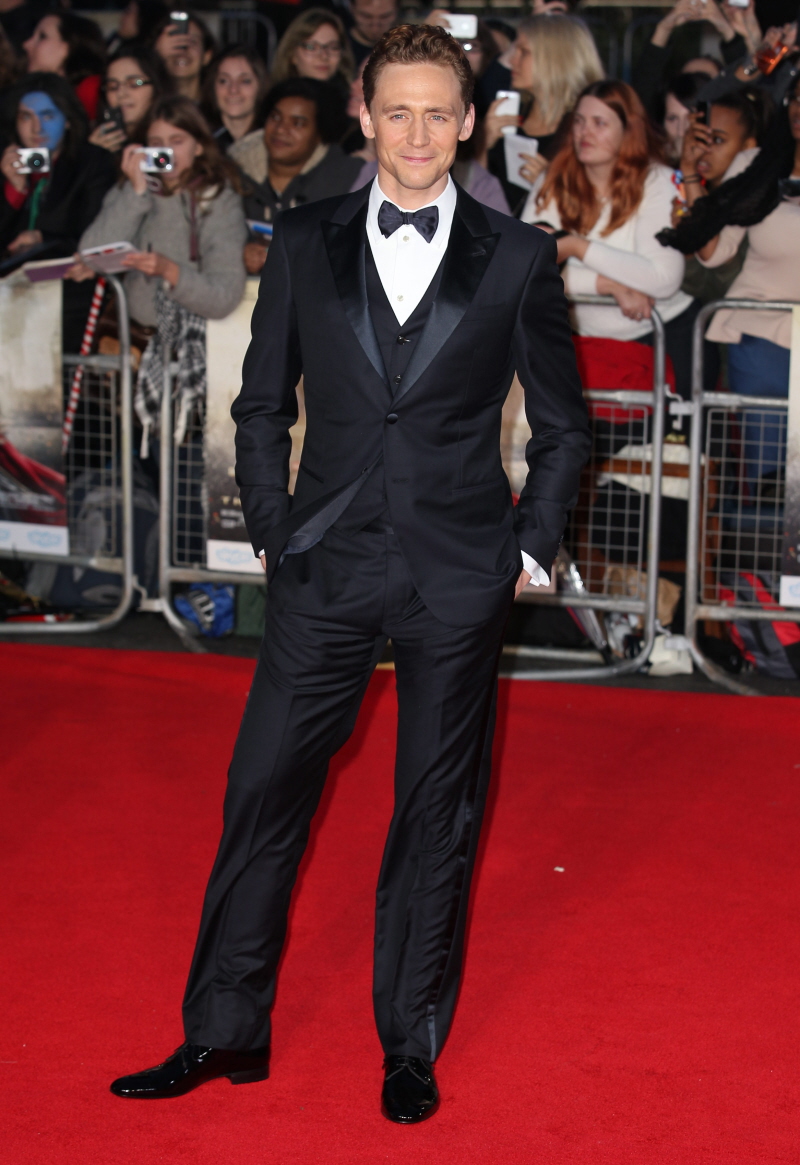 You know what's funny? Editors of magazines are now sending us promotional tips about Tom Hiddleston. Like, we're one of the Hiddleston-loonie sites I guess. Personally, I like Tommy but you know I don't get as crazy over him as many of you do. Mostly I just like to cover him because he's very quotable and he's so very EXTRA. But that "extra" quality can manifest itself in the most amazing ways. Like his ability to mimic literally anyone or anything. Who knew that Tommy can do such an amazing Miss Piggy? Oh, Tommy!
Tom did that impression for Shortlist Mag, and you can read the full Shortlist interview with Tom here. Some highlights from the piece:
On his Thor promotion in Asia: "I guess I found myself in more situations where people ask me to do things, so I was in Sydney and they asked me to do the Owen Wilson thing, and then I was in Korea – and Korea's pop culture is alive and well – I mean, this is the land of Gangnam Style. They asked me a question and they said "what body part are you most confident in?" and I thought of many wrong answers to that question, and I said "my feet actually" because I love running – I'm slightly geeky about it, I'm a big runner and if I didn't have my feet I couldn't run – and also, if I didn't have my feet, I couldn't dance. And they say "so now we have to see you dance!" and so I was like "oh God, I walked right into that one!" But, you know, it's nice to be in situations where people are up for a bit of a laugh."

Kermit the Frog is not a diva: "No, he's a sweetheart. Very generous, y'know, life and soul of the party, not a diva at all – doesn't take many takes. Bless him. I was a bit starstruck when I worked with him actually, like my first take, he was on camera before me and I walked into the shot and I had a moment where I almost forgot my lines because I thought 'I'm on camera with Kermit the Frog. I've peaked. It's all downhill from here.'"

Will he feel left out when The Avengers 2 goes into production? "Yeah maybe! Maybe I'll be like, 'are you guys still having dance parties?' There was one particular occasion – it was an amazing occasion – where Chris Evans – also known as Captain America – sent a round-robin text message at about 8 o'clock on a Saturday night, we were filming in Albuquerque in New Mexico. Because it was a bit of a relay race – it was quite rare that we were all in town at the same time, and this weekend we all happened to be in town, and no-one had any plans, and he just sent a text message saying "I'm at a bar downtown. Come and join me in half an hour. Avengers Assemble!" and then sent a follow-up text saying "yes I did". And so of course we all flocked to this place and it was just a very normal bar in Albuquerque with the residents of New Mexico having a dance and a drink on a Saturday night and there was a birthday party of a guy there, and he was the big VIP of the night in that club, and I remember looking at his face as he turned around and saw Scarlett Johnasson and Chris Evans and Jaimie Alexander dancing in a little circle next to him and he sort of did a quadruple take. We were all on the normal dance floor – it was very, very funny indeed, it was a good time."

His favorite Twitter account: "My favourite twitter account at the moment is Very British Problems (@soverybritish) – and it makes me laugh out loud. They'll tweet a problem like "sitting down on the train and hoping no-one joins you in your carriage so you can eat your sandwich silently in shame" or "doing your best to help in a shop when someone asks you where the biscuits are, even though you don't work there". I love that."
He was asked his favorite body part and he said his FEET? Why not just go for the dirty answer? Is it because he's so twee and eager to please? I think most men would (honestly) name their dongs as their favorite body part. Or they would name their arms or something. But their feet? Gross.
PS… Here's Tommy doing a NSFW impression of Samuel L. Jackson playing Loki. It's NSFW because Tommy drops a "motherf—ker". Which you have to do if you're doing a motherf—king impression of Samuel Jackson.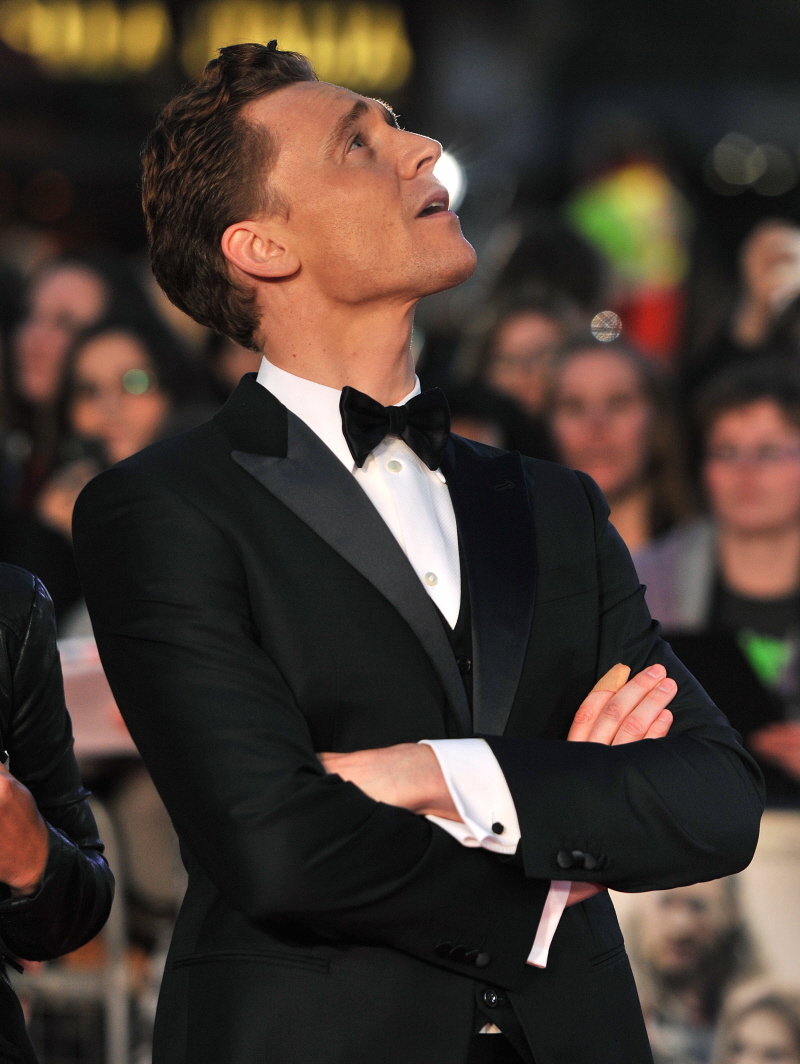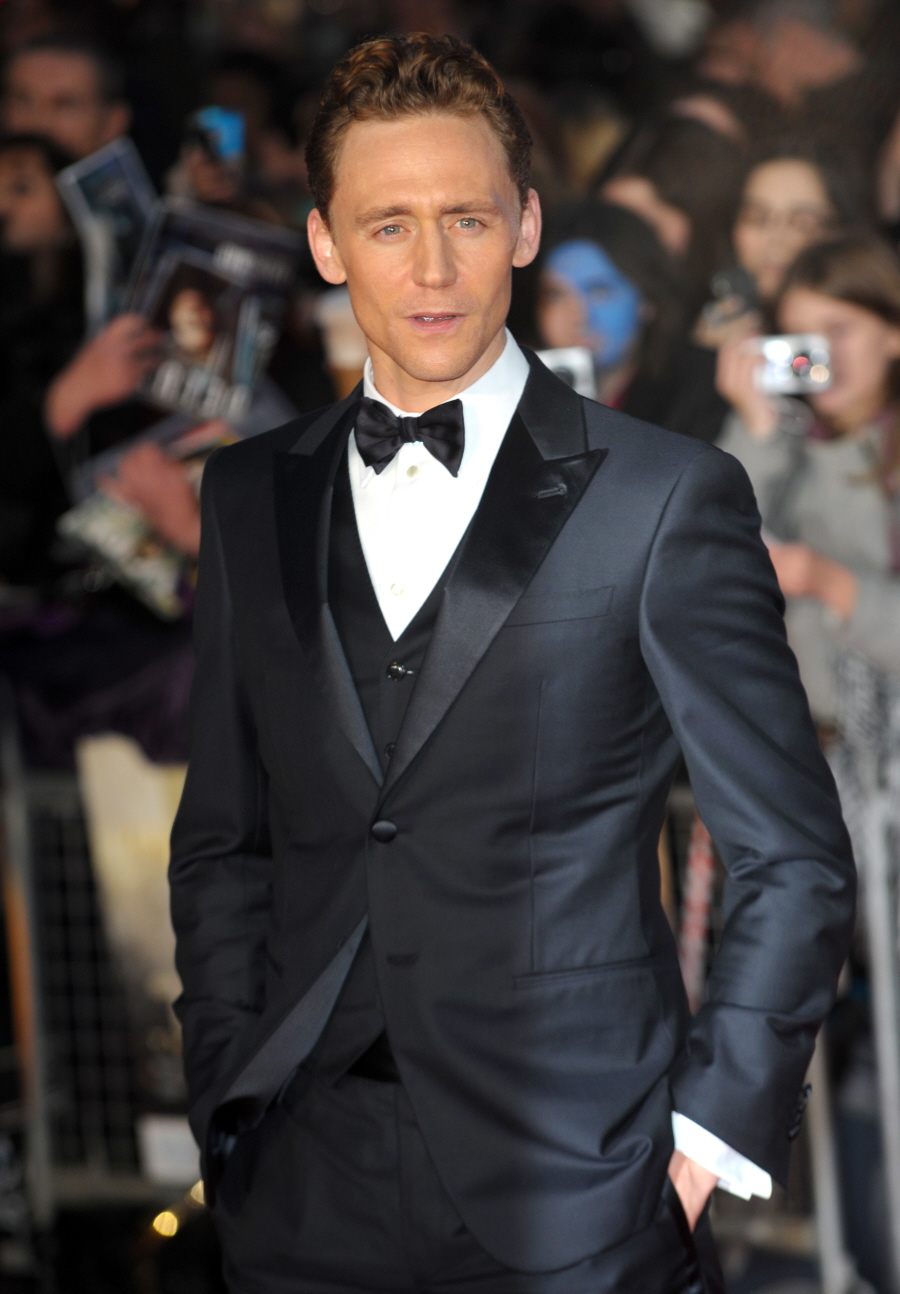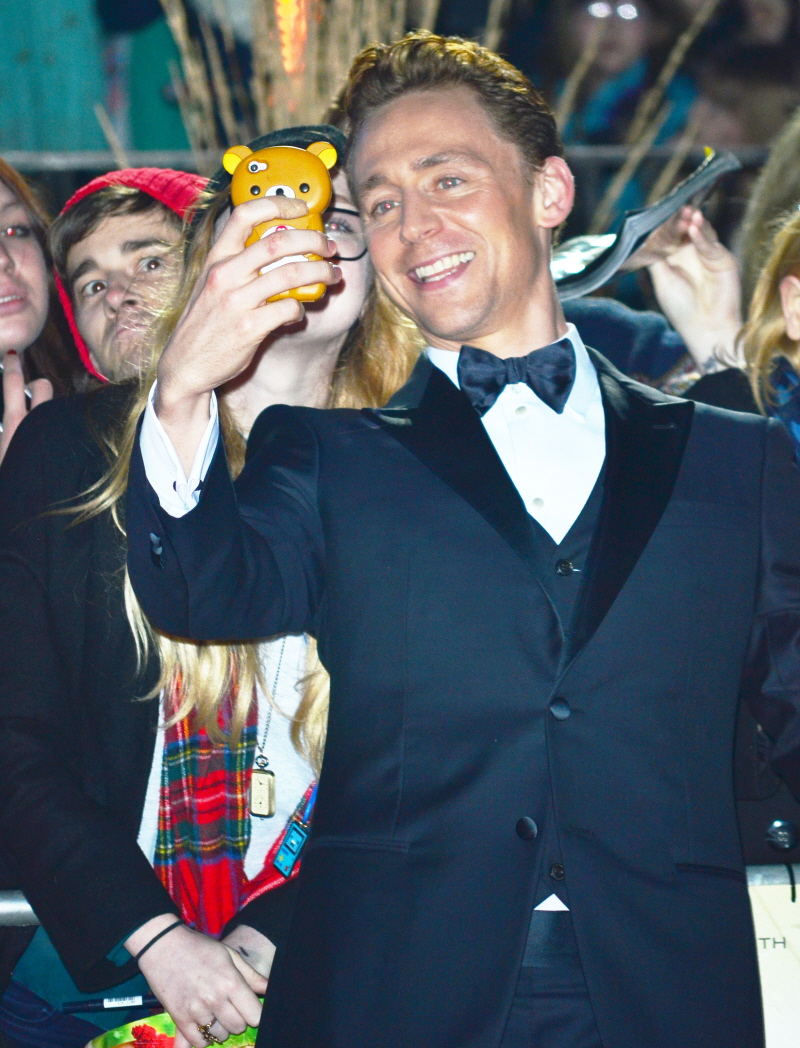 Photos courtesy of WENN.