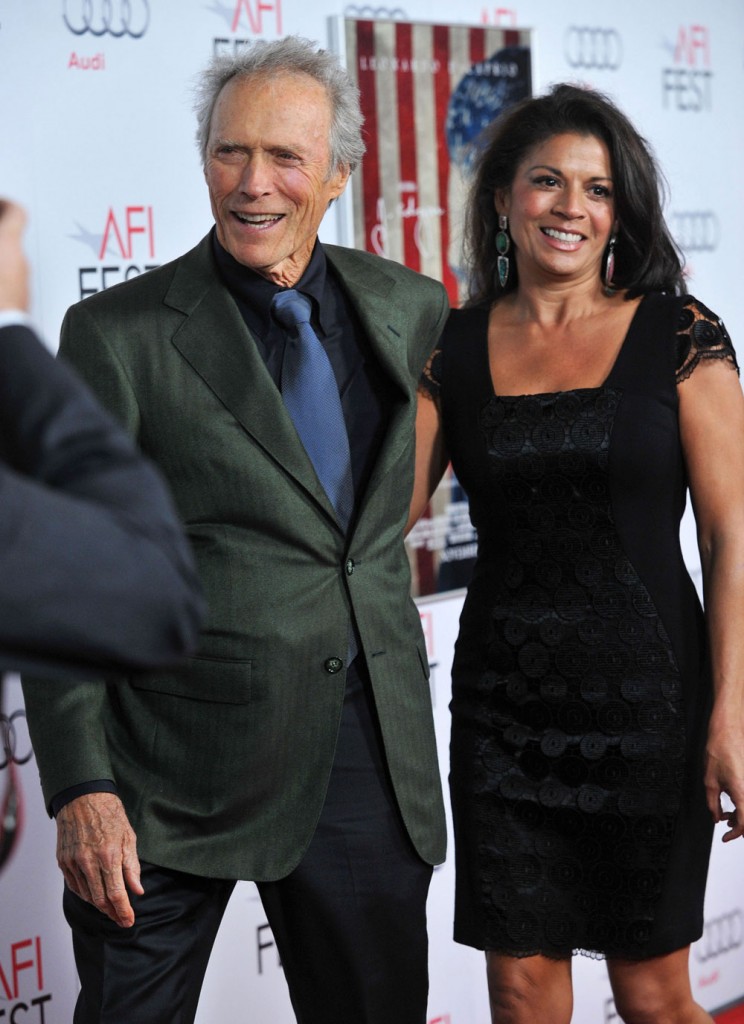 You may have assumed that Dina Eastwood had already filed for divorce from Clint Eastwood a while ago, but that wasn't the case. She just made it official on Monday. Dina actually filed separation papers earlier this month and then withdrew them, suggesting she wanted to take some time to see if her marriage of 17 years could be salvaged. It turns out that she decided to pull the plug, probably because Clint moved his girlfriend into his house. It doesn't seem like that's why they originally split, though.
Clint and Dina were having problems for some time before he took up with someone else, and that came about like a Shakespearean comedy. (See also: Shania Twain.) Dina reached out to an old college friend who was separated and just happened to be a hot guy. The way People Magazine told it, Dina's friendship with this guy didn't get physical. However, the guy's estranged wife suspected that something was up, and reached out to Clint to give him the heads up about Dina's relationship with her ex. Clint and the woman then started dating for real, and things seem to have grown serious quickly. Here's more on the divorce, from People:
Dina Eastwood is now ready to end her 17-year marriage to Clint Eastwood for good.

The former E! reality star, 48, filed divorce papers Monday in Monterey County Superior Court in Carmel, Calif.

This comes just a few weeks after Dina withdrew her papers for legal separation from the actor, 83 – which she had originally filed on Oct. 7.

Citing the usual irreconcilable differences, Dina seeks physical custody of their daughter Morgan, 16, with spousal support and attorney fees to be paid by Clint.

Keep up with your favorite celebs in the pages of PEOPLE Magazine by subscribing now.

The pair's split was confirmed by PEOPLE last month. "This is really sad," a source said at the time. "They were great partners for many years."

Sources tell PEOPLE that Erica Fisher, who is confirmed to be dating Clint, has been living in his L.A. area home and has been spotted around town driving his Mercedes Benz.

One of Fisher's sons from a previous relationship has been working as a production assistant of the Clint-directed Jersey Boys.
I still can't wrap my mind around the fact that Clint Eastwood is 83 years old. I know he's up in age, but I keep expecting him to be in his mid 70s. Clint's age really puts this all into perspective. He seems very fit and he's still working, but it makes me wonder if he was motivated out of loneliness more than anything else. Dina seems like she wants more out of life than Clint can offer, and like their personalities became incompatible. Checking out her Twitter, she comes across as fun-loving and like she's out for a good time. Clint strikes me as the "get off my lawn" type, but that's probably because the last thing I saw him in was Gran Torino. Plus he's 83 freaking years old! After nearly 20 years, you would expect an age difference like that to take its toll.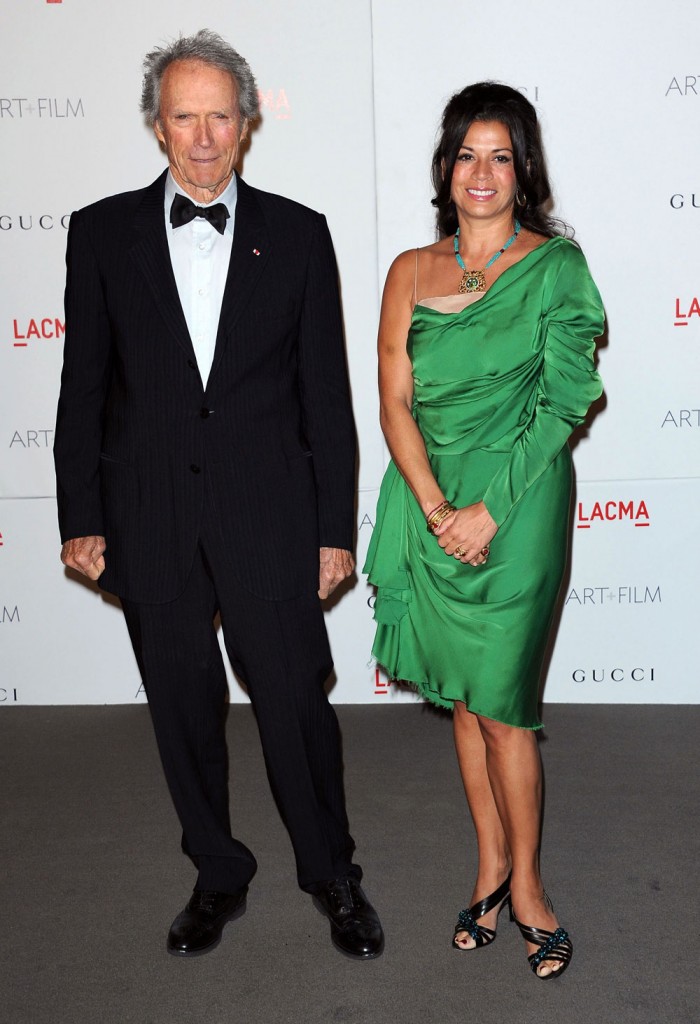 Dina and Clint are shown at events in 2011. Clint is shown dropping off his girlfriend at the airport at the end of August. Photo credit: WENN.com and FameFlynet