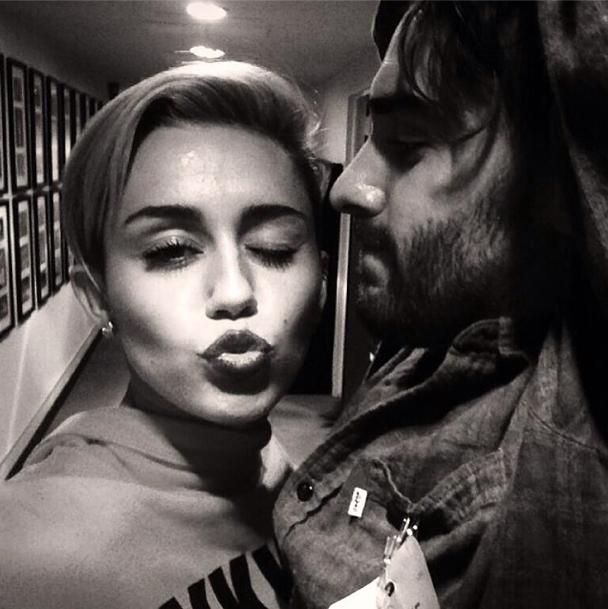 I don't know whether the internet is feeling the void of current Miley Cyrus controversy, but people are starting to freak out about Miley posting pictures with a "mystery man." Really the guy is Cheyne Thomas, Miley's assistant/BFF/enabler. They have been super tight pals for a long time, and Cheyne used to work at Starbucks until Miley hired him last year. She was nestled between his legs while watching her MTV special last month, and now he's between her legs in this Twitpic. Not a big deal.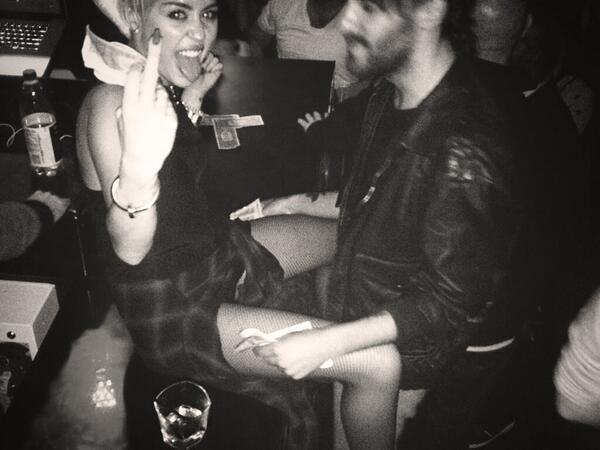 Aside from this platonic relationship, Miley is being gross with just about everyone else in her life. She will make out with anyone. I remember being really grossed out with her locking lips and tongues with a man dressed as a giant baby (she does think babies are sexy). Hollywood Life says Miley made out with a bunch of people (including her sketchy producer, Mike Will Made It) at her Bangerz release party.
This week's issue Star has a story about how Miley's been hitting Beacher's Madhouse hard lately. On October 16, she smoked seven huge blunts at the club before downing a $100,000 bottle of champagne. Then she walked around and randomly made out with people: "Miley was straddling one guy and made out with Mike at the end of the night. She was a complete trainwreck; it was just such bizarre behavior." Life & Style has a supplementary story on the same topic:
Miley Cyrus is on the prowl!

Life & Style can exclusively reveal the "Wrecking Ball" singer was spotted making out with a mystery blond male model at Bootsy Bellows in LA on Oct.19.

"They were dancing and making out all night," the insider tells Life & Style, on stands now, noting that in between their make-out sessions in the back VIP room of the club, "Miley was having fun sitting high on a banquette bobbing to her song 'We Can't Stop!'"

His identity may be a mystery for now, but the source says he wasn't a stranger to Miley. "She'd met him before and was playing all shy and flirty," the insider adds.
[From Life & Style]
This is super gross behavior right? When you really stop to think about the oral ecology of the human mouth, Miley must be teeming with germs. I'm OCD, so I think about that stuff way too much. I still think most people would agree that making out with almost everyone they see is an excellent way to spread disease. Straddling a wrecking ball can't help matters either. Miley's been down with a huge cold lately. Gee, I wonder why.
Could it be the molly making her want to bang everyone with her tongue, or is it just Miley?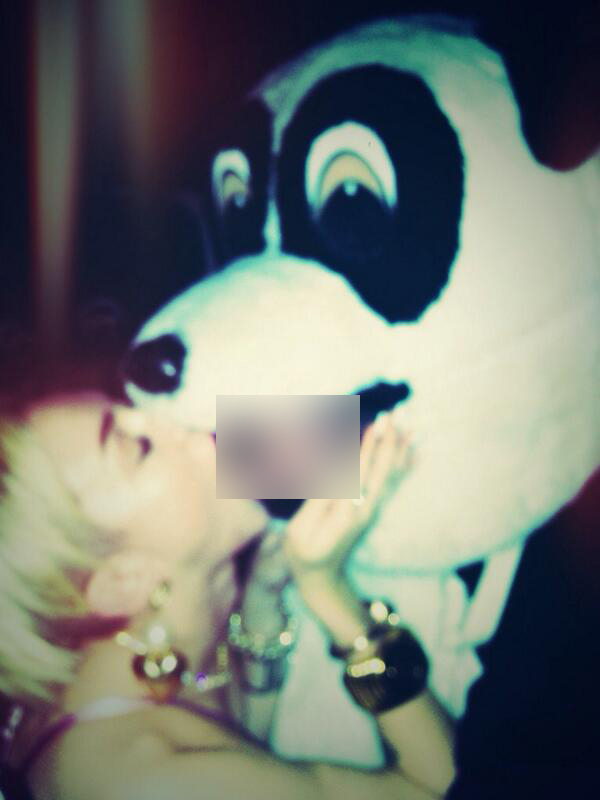 Oh and Eiza Gonzalez made the November cover of GQ Mexico. I'm sure Miley's thrilled.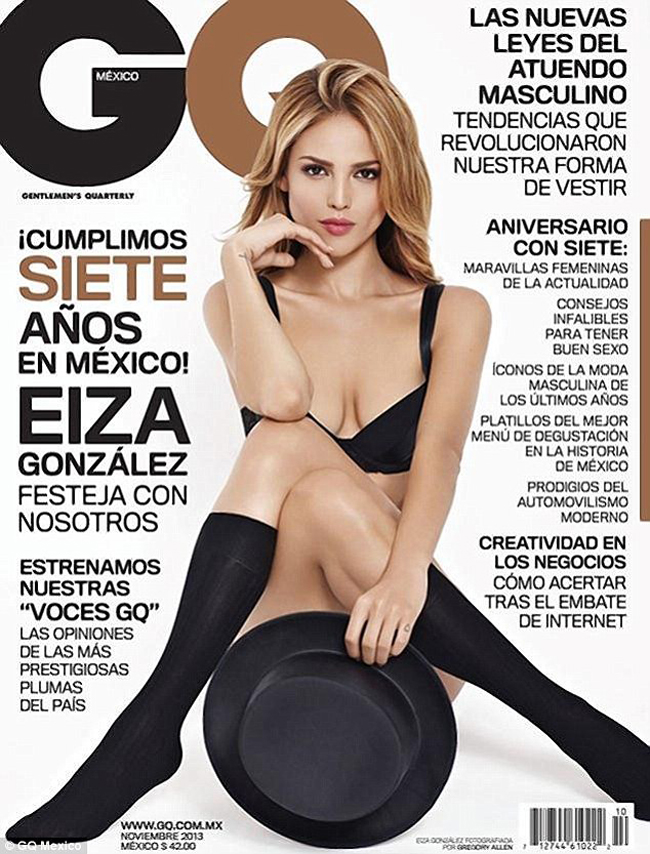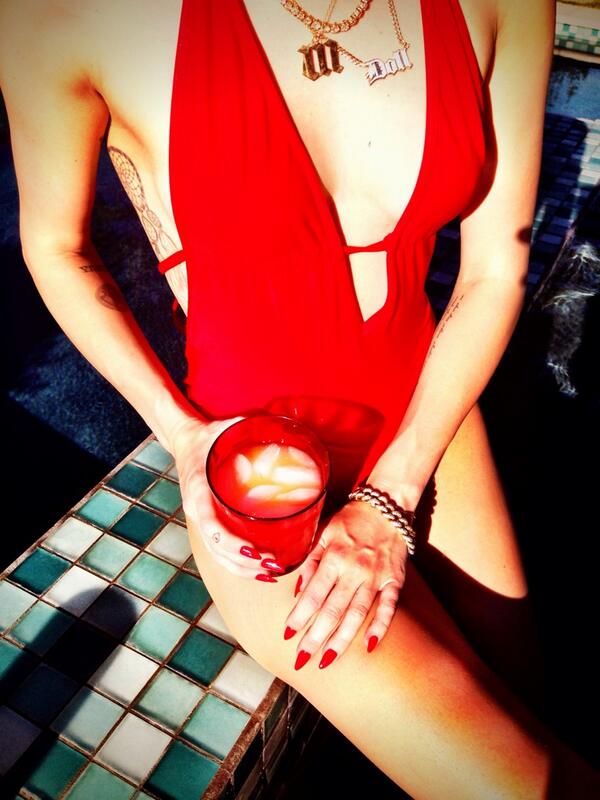 Photos courtesy of GQ Spain, Miley Cyrus on Instagram & WENN