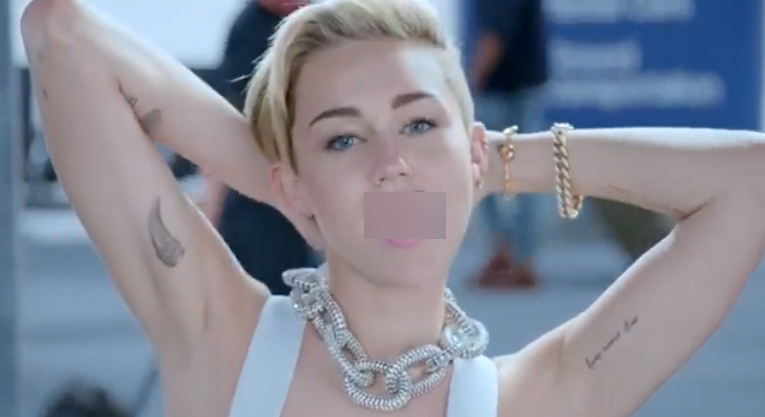 Miley Cyrus' tongue may have taken a break, but it won't be down for long. Her Twitter feed reveals that she's been down with a cold — perhaps acquired from licking too many sledgehammers. Eh, probably not. Everyone's been sick for weeks lately. With Miley's jetsetting and partying lifestyle, I'm not surprised that she caught the crud too.
Miley did find the energy to appear in a new promo video for her EMA performance. She hitches a ride to Europe in a suitcase owned by Redfoo from LMAO. Of course she's not wearing pants. She's likely wearing a thong, but the implication of nudity is there. She certainly wants us to believe she's pantless.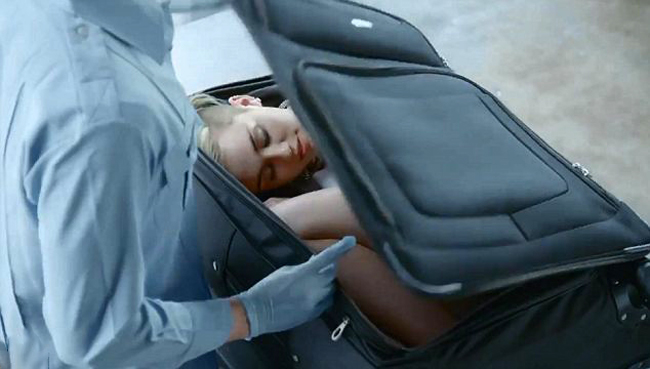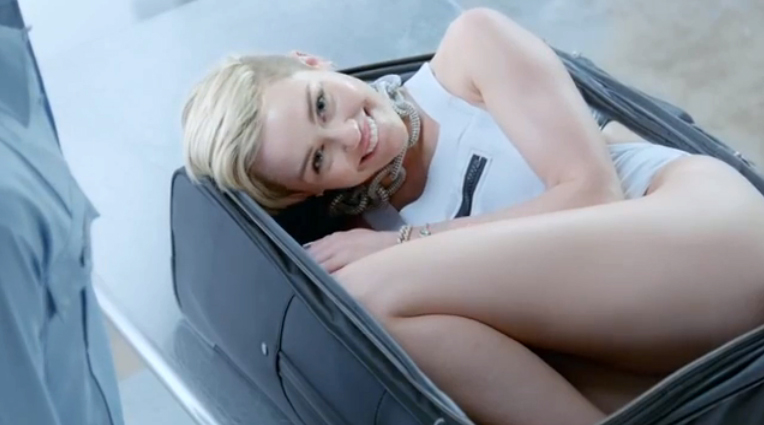 The EMA promo video arrives complete with "hot" tongue action and a weirded-out security guard:
Miley snippets are still arriving in abundance. Here's some bullet-pointed updates:
* Miley may be going the seductive route for the EMA promo, but her upcoming AMA performance could be different. Miley's being very hush hush about her AMA plan, but her team is pushing her to surprise everyone by foregoing the naked spectacle: "Instead of going for shock value, they want her to do something really classy that showcases her amazing voice." HAhaha. Miley may have a decent voice (for country), but she won't flip the script mid-album.
* The Toronto Maple Leafs are very annoyed that team owners decided to use "We Can't Stop" as the team's victory song. Leaf foward Joffrey Lapul says, "It's certainly not my choice. Whatever. As long as we keep winning, I'll deal with it."
* This week's issue of Star details Miley's "revenge" against Liam Hemsworth by refusing to return the engagement ring. Supposedly Liam needs the cash after moving out of Miley's house, and the ring is worth more than $100,000. He's only worth $1.5 mil as opposed to Miley's $150 mil, and his leading-man status doesn't look good. Do you feel bad for him? Nah. He chose to spend that much on a ring. Miley wants to auction the ring for charity because she's "afraid" Liam will give the ring to another girl.
* The Mail still thinks Liam is serious with Eiza Gonzalez even though they were only spotted together one weekend. The paper hilariously raves about Eiza's natural beauty even though she's obviously had a lot of work done. Her face is a completely different shape now than it was three years ago.
* Miley is SO over Liam now. A friend who may or may not be Cheyne Thomas stated, "She's actually excited and hopeful about the future. She's proved that she doesn't need Liam to be happy or successful. The past few months have been incredibly empowering for her." HuffPo says Miley's been secretly banging Theo Wenner since spring, but other sources say Miley wants to stay single for a year: "She loves being in love and she's got tons of guys chasing her so it'll probably be hard for her to stick to but she swears she's going to do it. She's all about girl power right now."
* BFF/assistant/enabler Cheyne tweeted the following as he and Miley cuddled up in a Twitpic. Go fish?
Friday night at home with @MileyCyrus sitting by the fire in the silence playing go fish #turndown4WHAT

— Cheyne Thomas (@CheyneThomas) October 19, 2013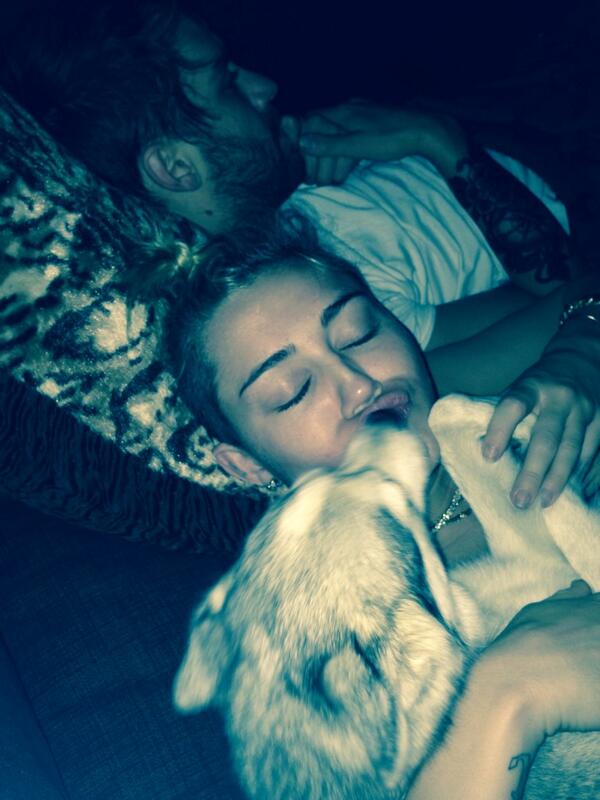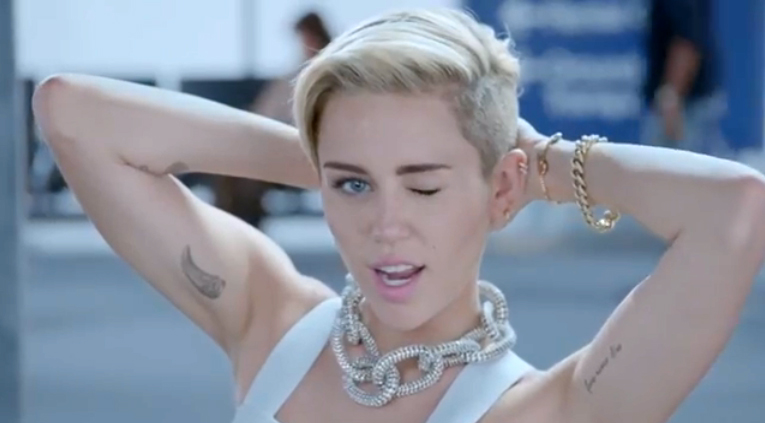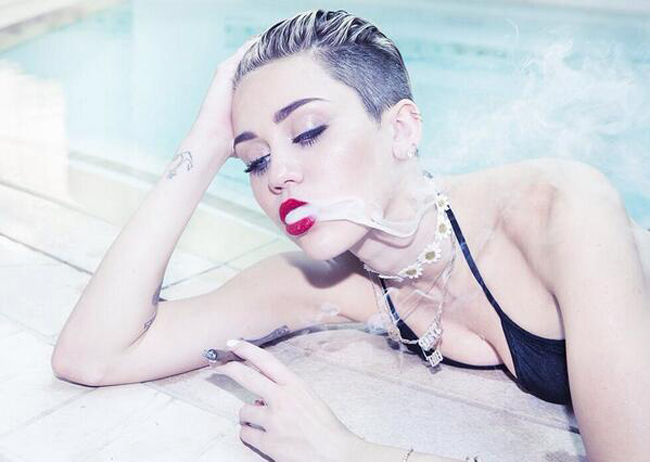 Photos courtesy of MTV & Miley Cyrus on Twitter