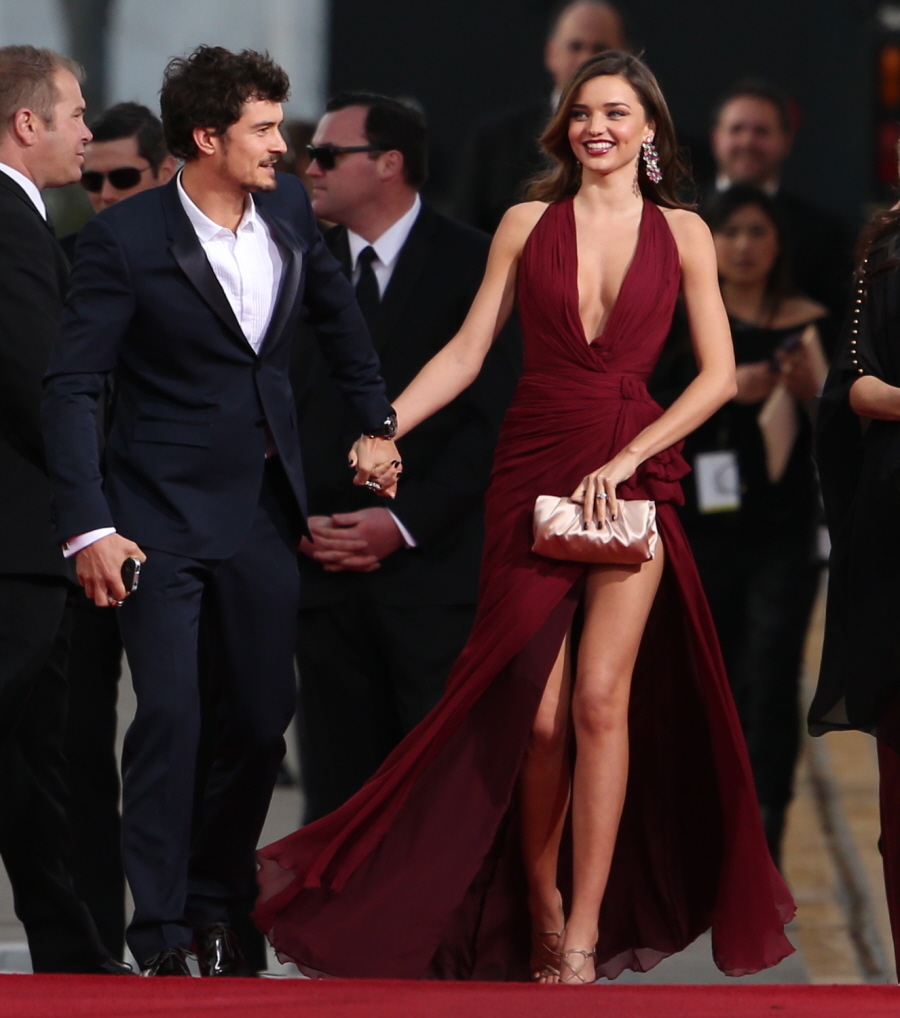 This should be surprising to absolutely no one, but it's still noteworthy to discuss how pretty much everyone saw this coming. Today, we are all gossip clairvoyants. E! News announced that Orlando Bloom and Miranda Kerr have separated after three years of marriage. Three long years of infidelity rumors, long periods of time apart, some famewhoring and one child. Miranda and Orly dated for three years prior to their wedding, so this marks the end of a six year relationship.
Orlando Bloom and Miranda Kerr are no longer. Sources tell me the couple has split after three years of marriage.

A rep for Bloom exclusively confirms the breakup.

"In a joint statement, Orlando Bloom and Miranda Kerr have announced that they have been amicably separated for the past few months," the rep said in a statement. "After six years together, they have recently decided to formalize their separation."

The statement continued, "Despite this being the end of their marriage, they love, support and respect each other as both parents of their son and as family."

The 36-year-old British actor and the 30-year-old Australian Victoria's Secret model began dating in 2007. They were married in July 2010 after announcing their engagment just a month beforehand.

Kerr gave birth to their son, Flynn, on Jan. 6, 2011.

She and Bloom were last photographed together by the paparazzi on Oct. 8. Their last public appearance was at the opening of Romeo and Juliet on Broadway on Sept. 19. Bloom is currently starring in the production with Condola Rashad.

"When I saw Orlando on Broadway in Romeo and Juliet, I was blown away," Kerr said in the November issue of Cosmopolitan. "For someone to be able to learn all that and hold the energy to do it every day, six days a week—I have so much respect for him. We don't run lines though. We keep that very separate. That would be like me asking him to teach me how to catwalk."
Bloom recently put his Hollywood Hills home on the market for $4.5 million. He had been renting it out for $16,500 a month while he and the family were living in NYC.
When Orlando was filming several roles in Europe, New Zealand and Africa, Miranda camped out in New York, where she was reportedly acting like a single woman. Now that Orlando is tethered to NYC with his Broadway revival of Romeo & Juliet, Miranda has barely been in New York. So, just logistically, it seems like their marriage hasn't been working for at least the past year, year and a half.
Anyway, it's sad for Flynn. I'm kind of sad for Orly too, because I do tend to think Miranda was the cheater and that Orlando was faithful and that he really loved her. We'll see what her next move is. Or should I say, we'll see what Leonardo DiCaprio's next move is.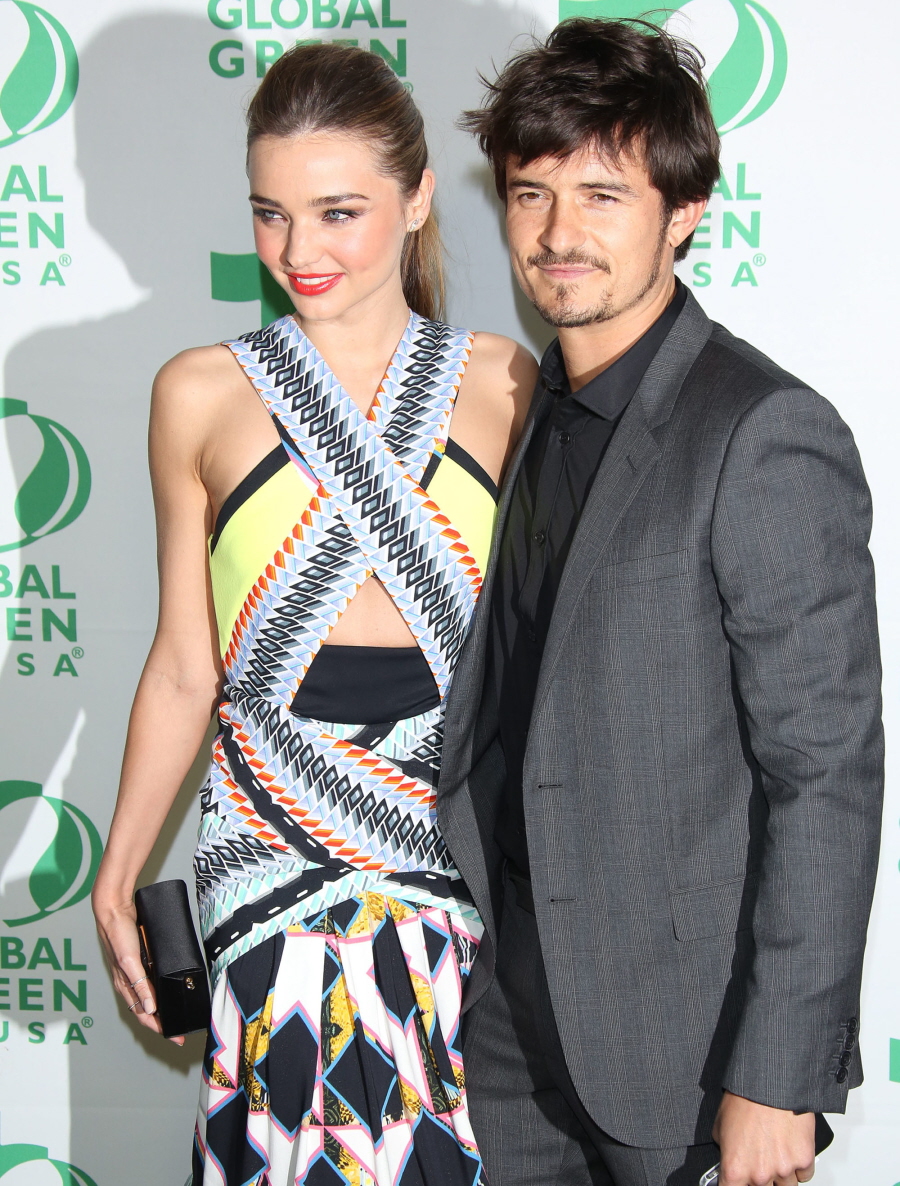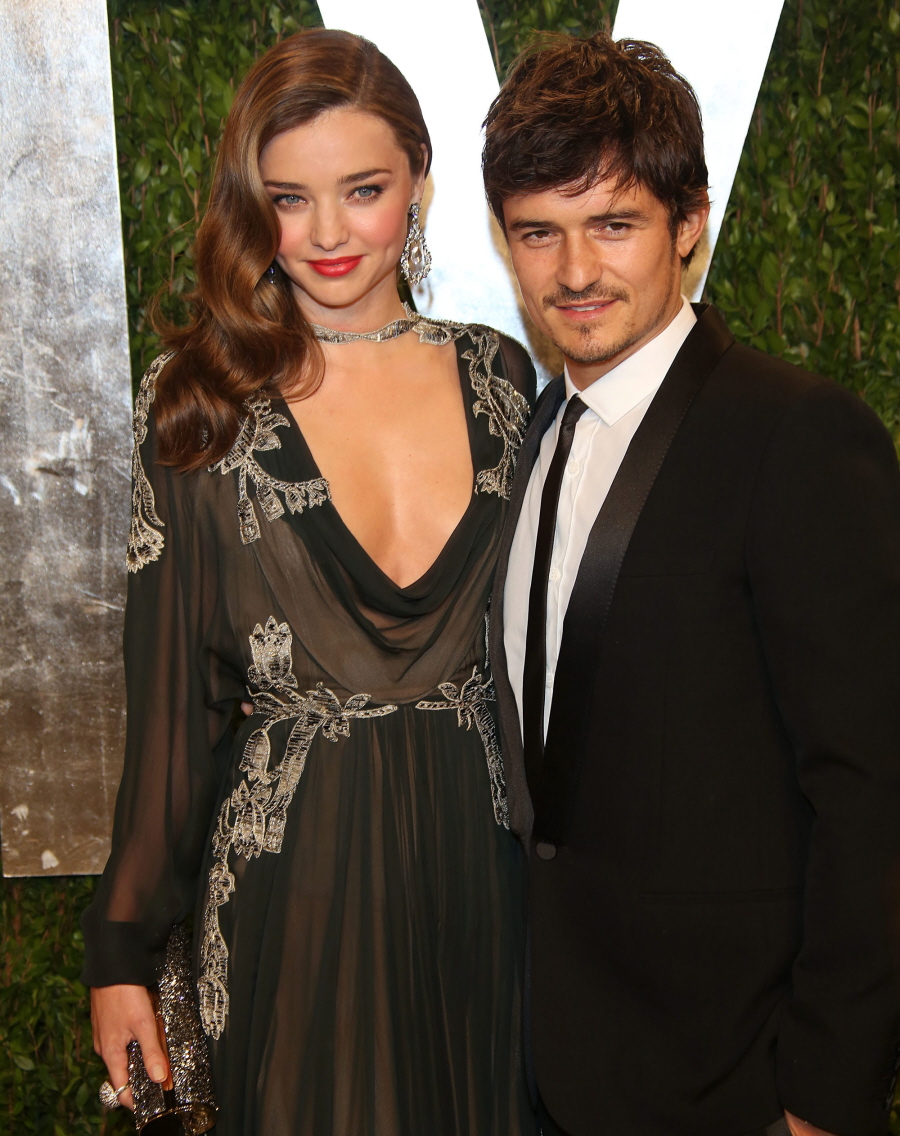 Photos courtesy of WENN.