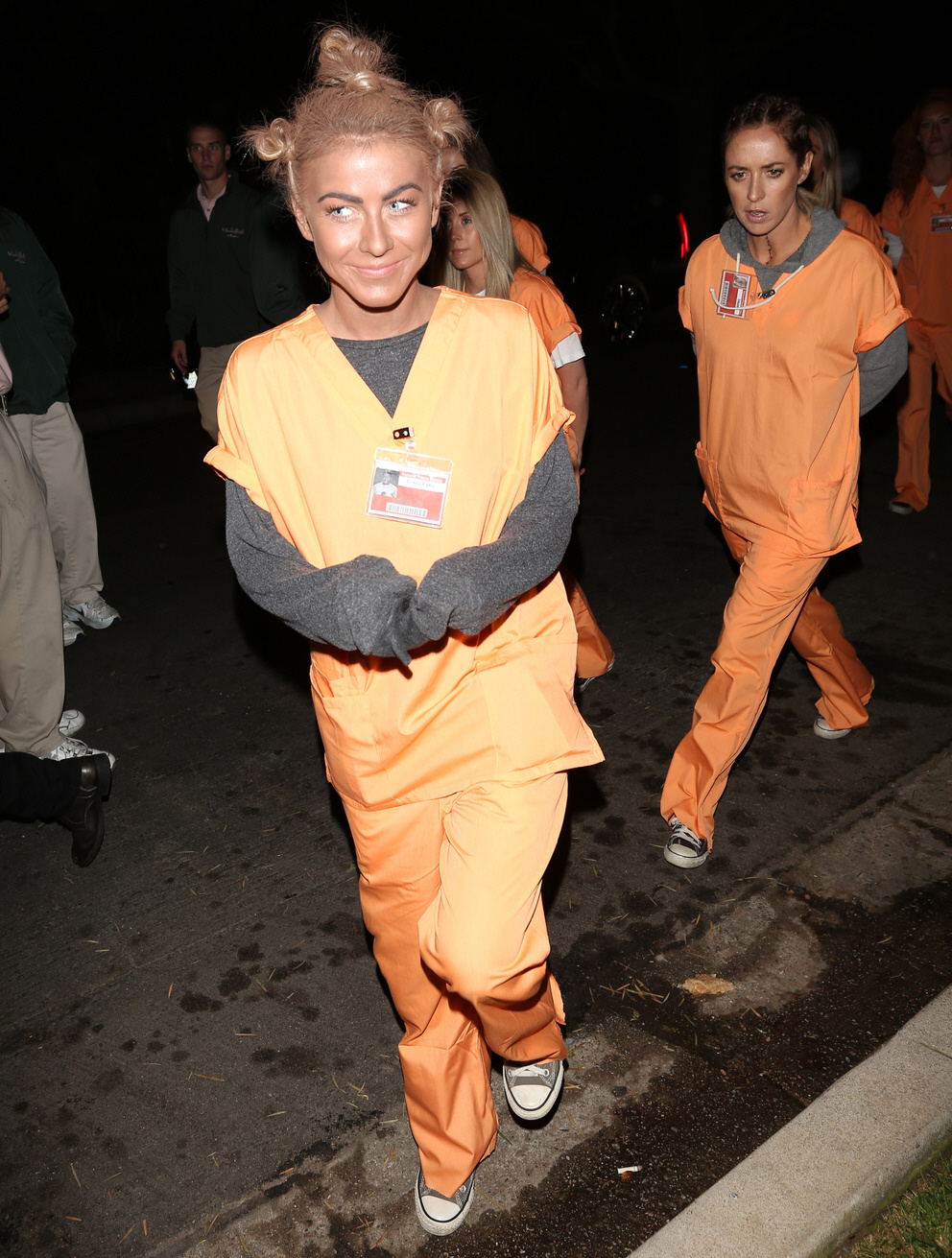 Did you know that Halloween is my least favorite holiday? True story. It would be one thing to be mildly annoyed by all of the adults in my town who are super-worried about letting their children participate in such pagan festivities (seriously, my town is really churchy), but part of my job is discussing drunk and cracked-out celebrities who feel the need to "dress up" in costume to reclaim their youth I guess. It just seems like every day is Halloween for actors, but whatever.
Another reason I've grown to hate Halloween? It seems like the costumes grow ever more obliviously offensive every year. Take this costume worn by Julianne Hough to a party over the weekend. She's dressed up as Crazy Eyes, a black character on Orange Is the New Black. The actress, Uzo Abuda, playing Crazy Eyes is African-American. So of course Julianne WORE BLACKFACE. Is this offensive? Is this just sort of casually oblivious? Or is it just…? I don't even know. I can sort of see how you would watch Orange is the New Black and think, "Hey, that would make a great and easy and comfortable Halloween costume!" But how do you make the leap to "And now I need to apply blackface and the costume will be complete"?
Julianne must have gotten told off in a major way, because yesterday she released a statement apologizing for the costume: "I am a huge fan of the show Orange is the New black, actress Uzo Aduba, and the character she has created. It certainly was never my intention to be disrespectful or demeaning to anyone in any way. I realize my costume hurt and offended people and I truly apologize." I think someone must have said something to Julianne AT the party, because in the photos of Julianne leaving the party, it looks like she's tried to wipe off most of the blackface. Sure, Julianne.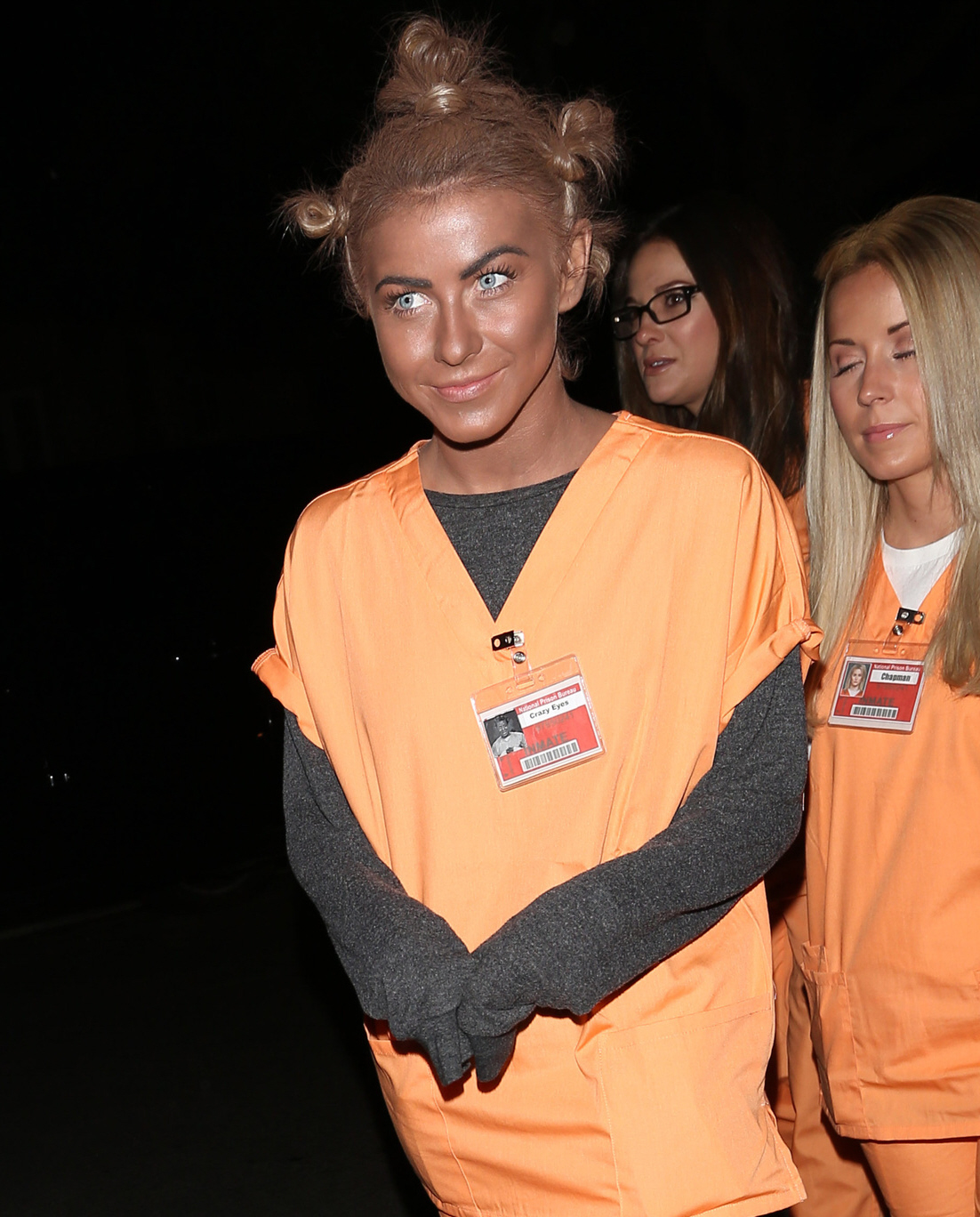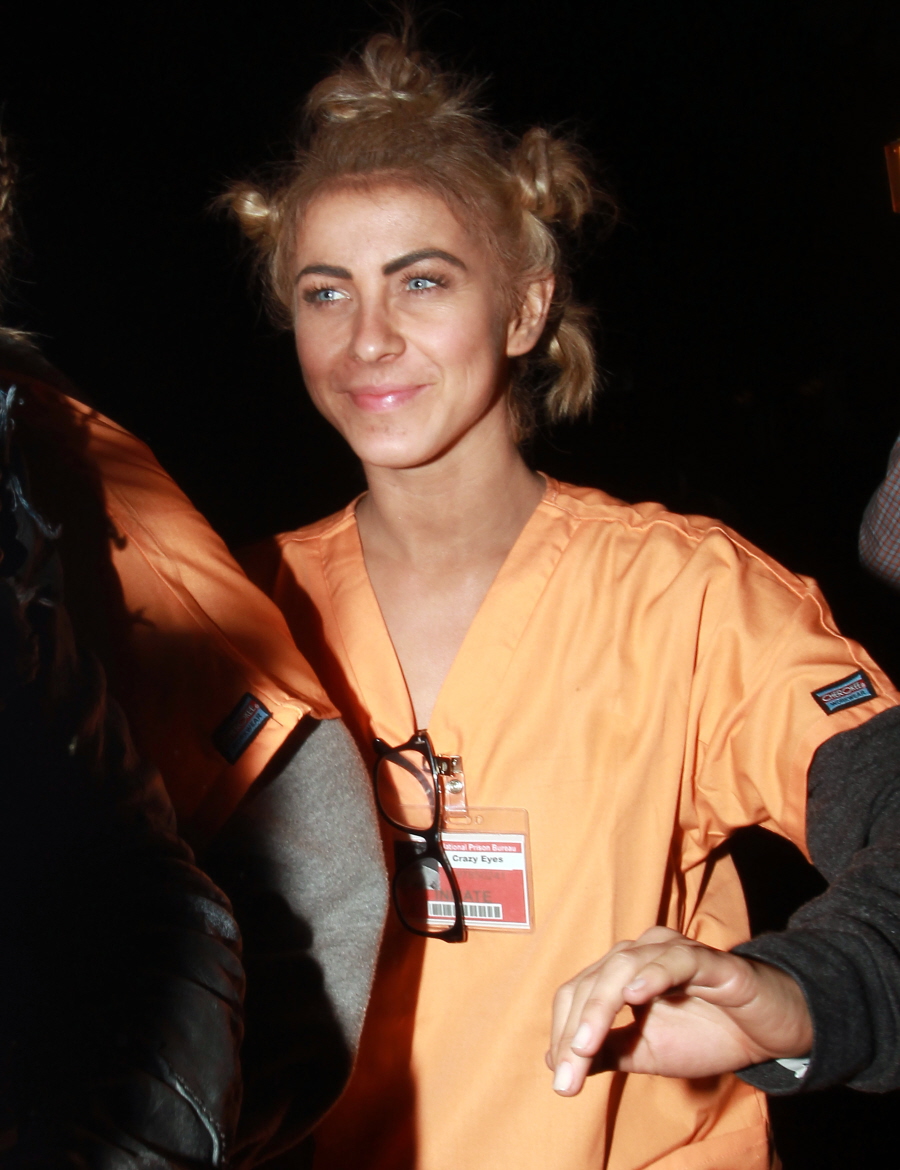 I'm including some other photos from the same party. Chelsea Handler dressed up as a drunk a—hole, Kelly Brook as a slutty Marie Antoinette (?), John Stamos as Kris Jenner, Rande Gerber and Cindy Crawford (as Axl Rose & Slash, which is pretty awesome) and Vanessa Hudgens as a hipster angel.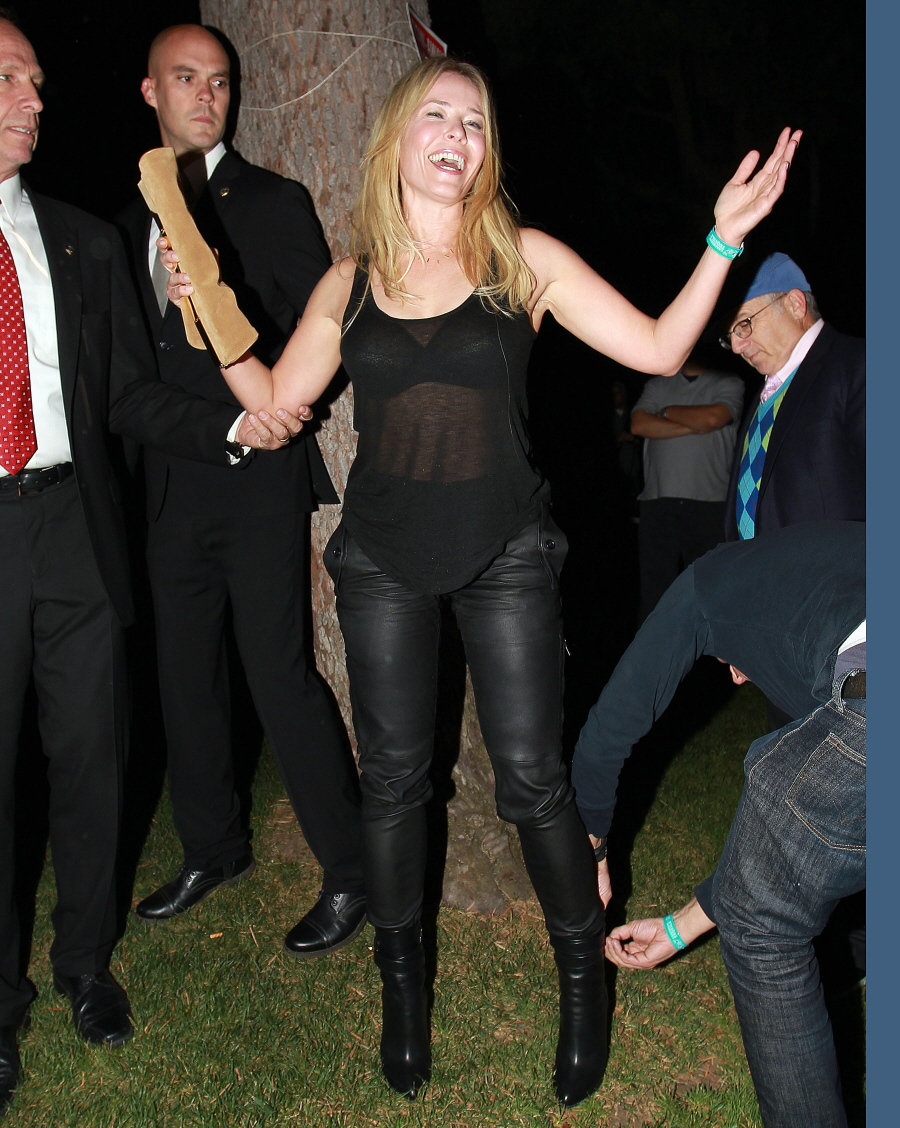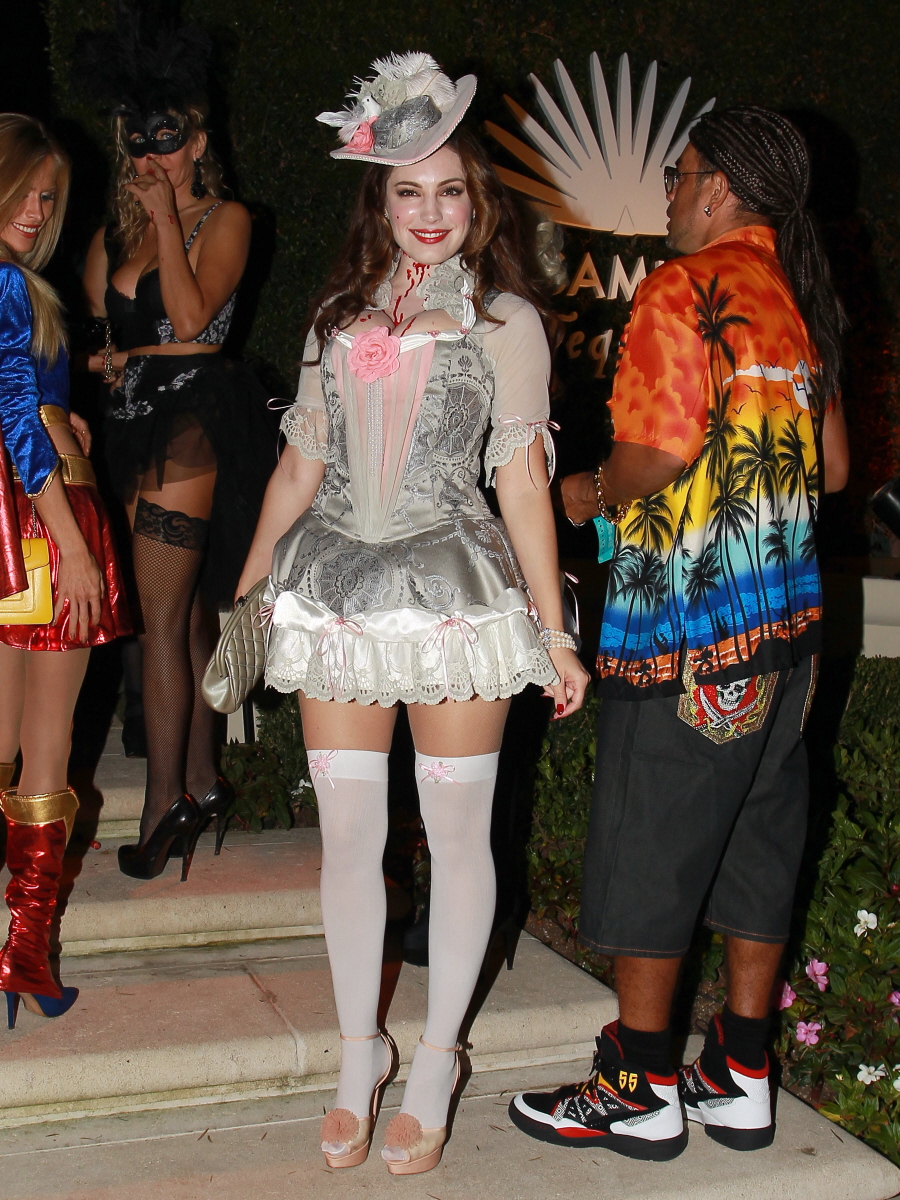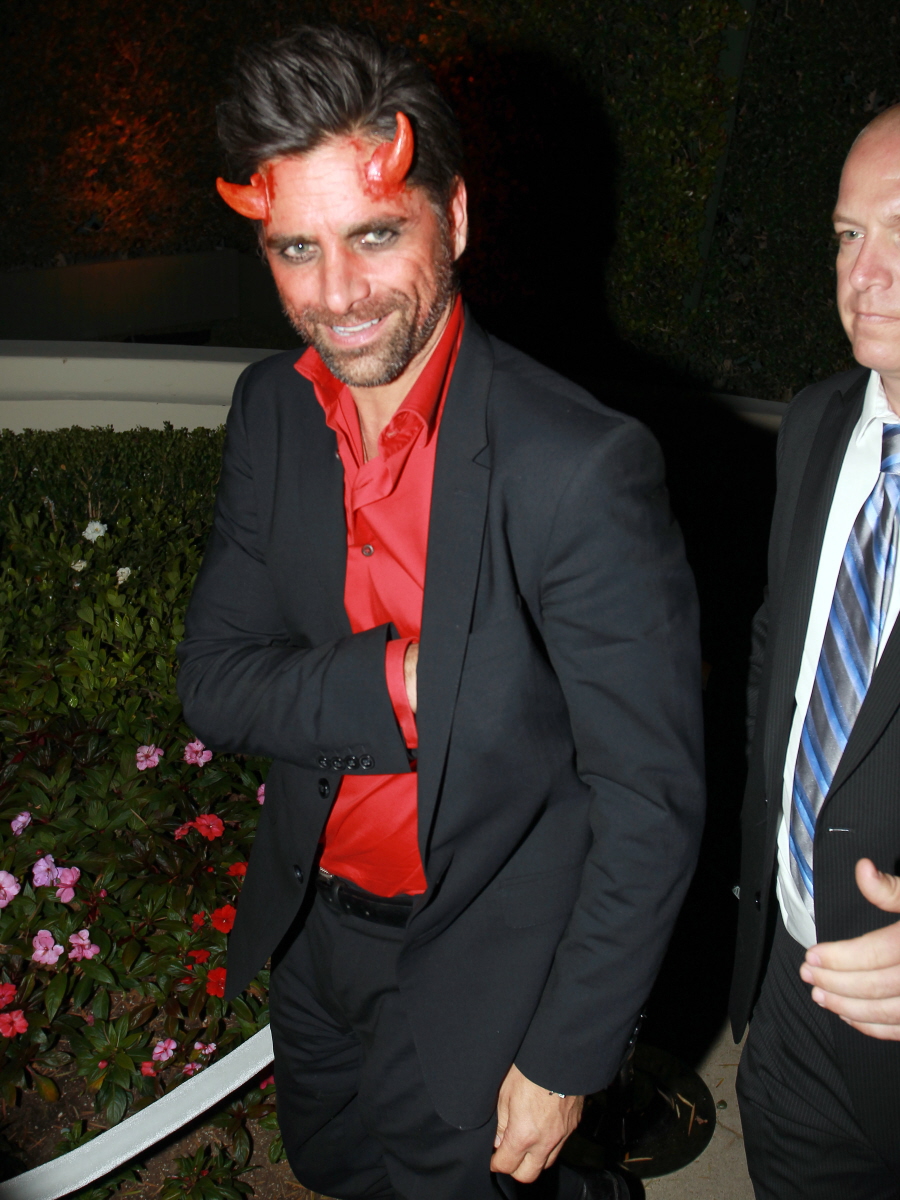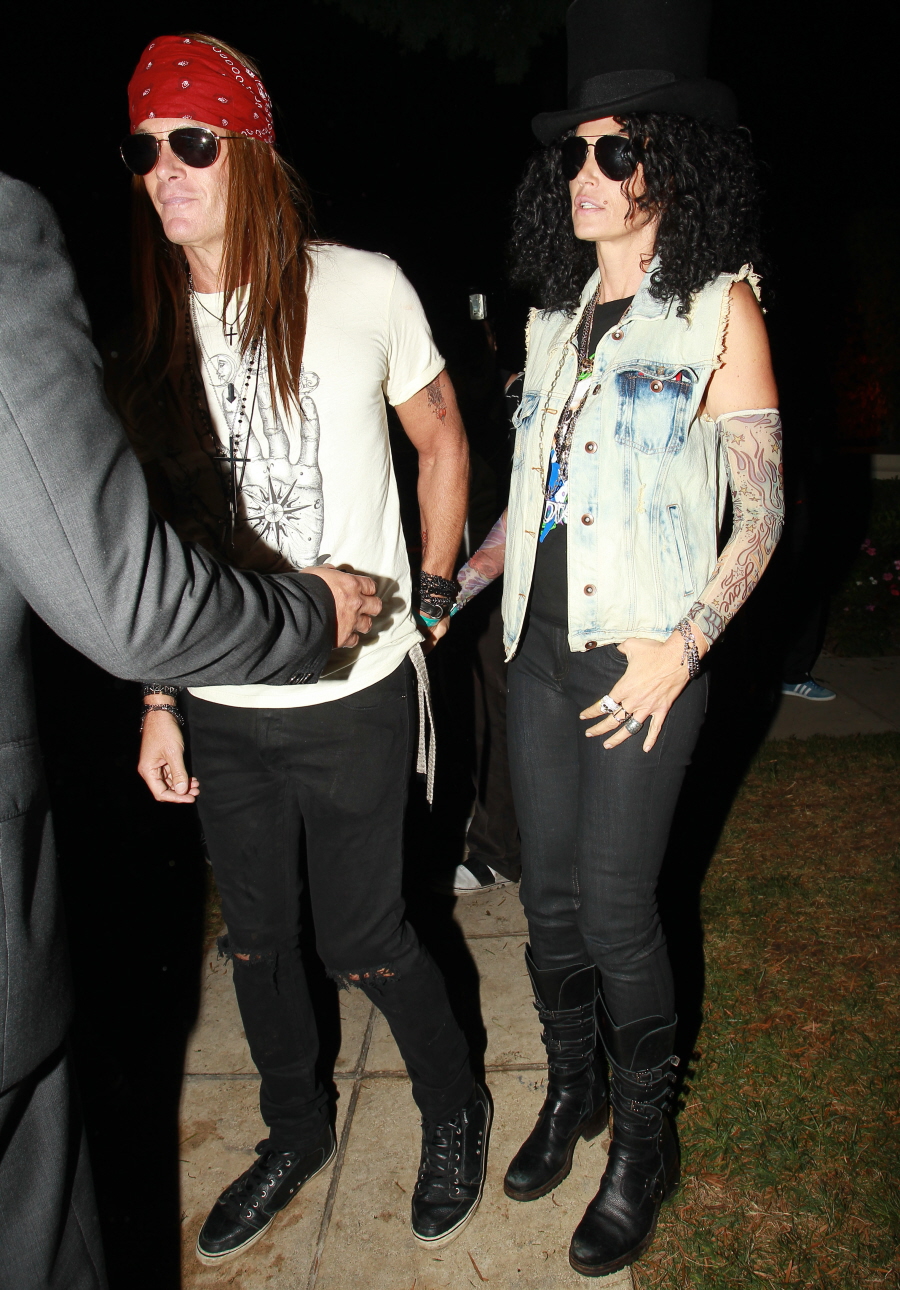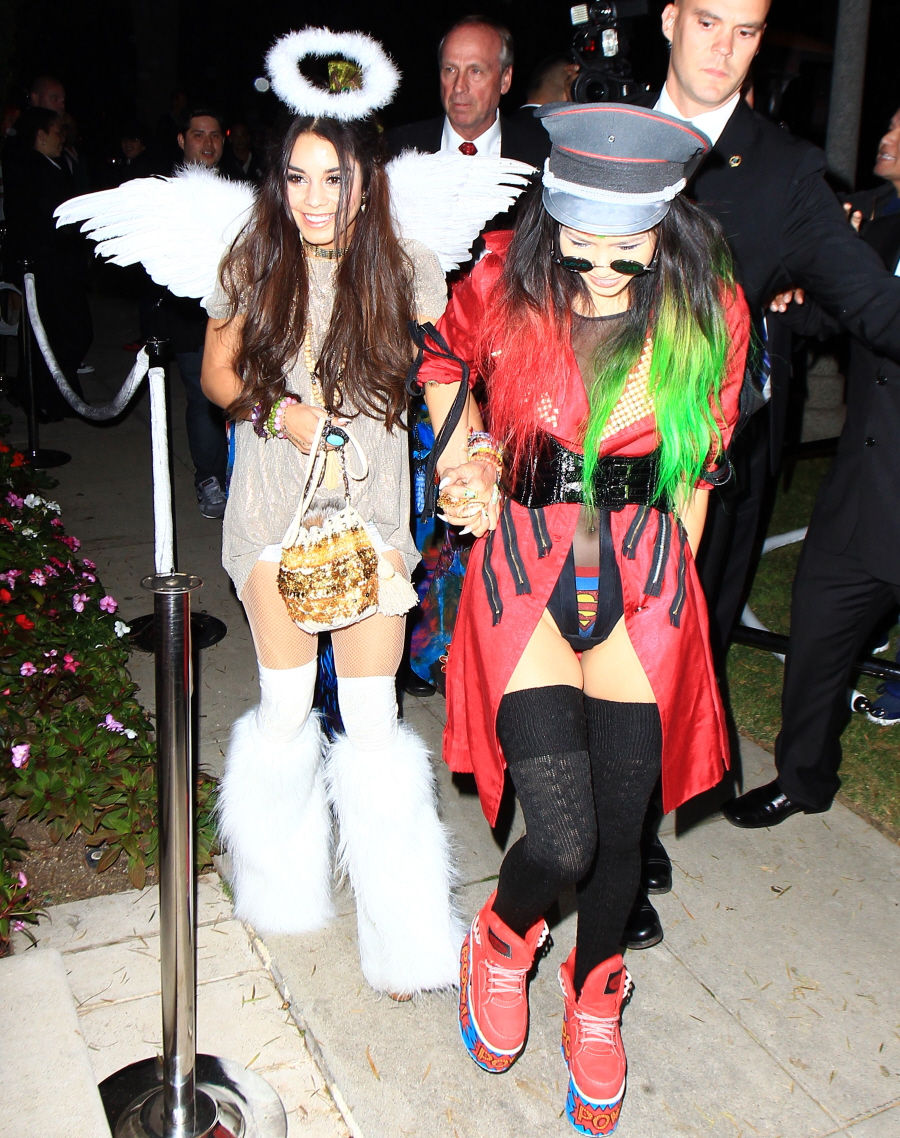 Photos courtesy of Pacific Coast News, Fame/Flynet.