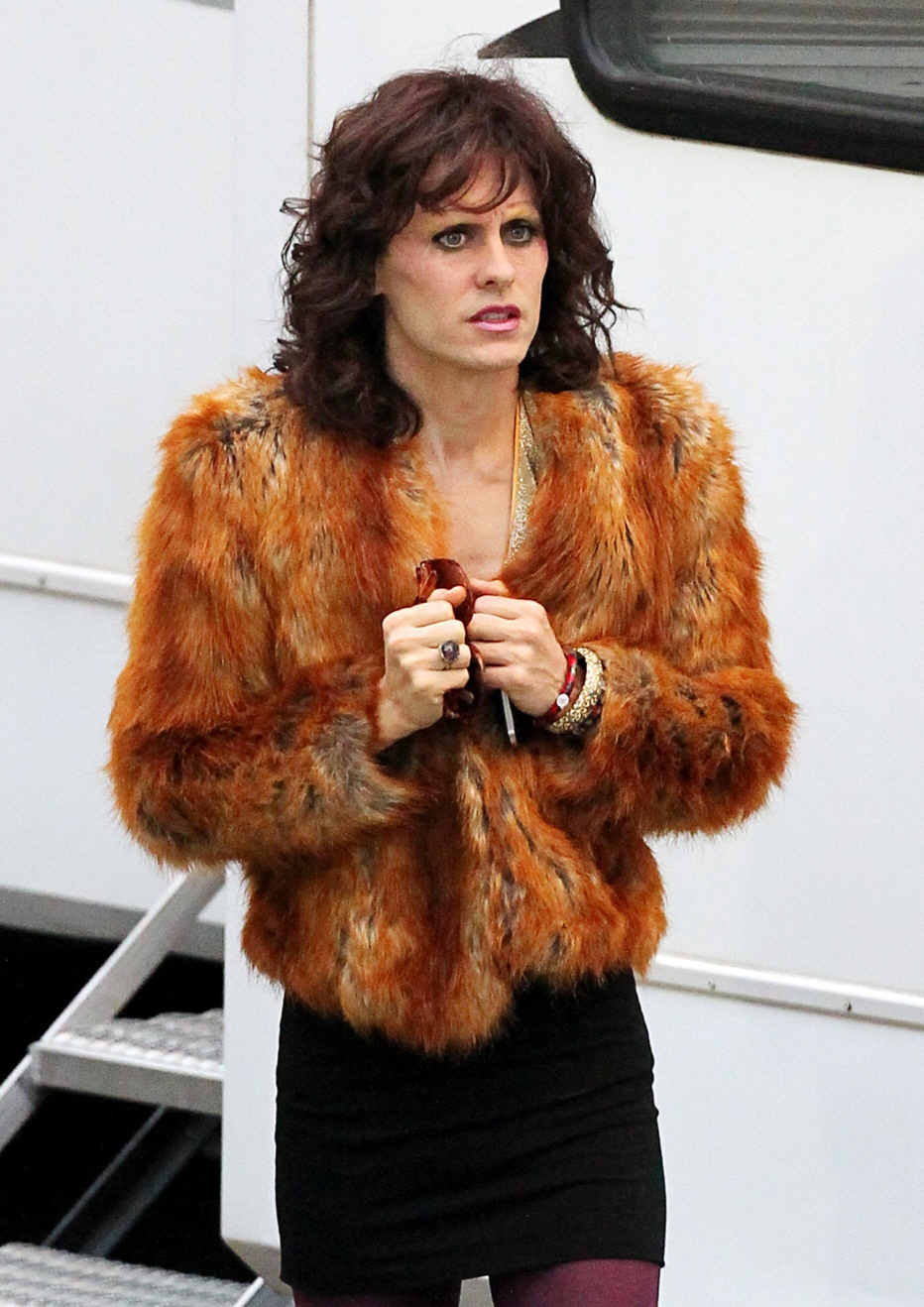 Did you know that in just a few months, we're going to be referring to Jared Leto as an "Oscar nominee"? It's true. Jared's turn as a transgender prostitute with AIDS in Dallas Buyers Club has earned him glowing reviews and some smaller awards are already going to him. The Best Supporting Actor race is not as competitive as the Best Actor race this year, but even if it was, I still think Jared would be guaranteed a nomination. I feel like it might be Michael Fassbender versus Jared. And if that's how it goes down… well, Fassbender has already said he's not going to campaign. But what about Mr. Rock Star/Method Actor Jared? Well, as shocking as it sounds, it's looking more and more like Jared is going to come to play. His campaign has already begun, and he's been humble, respectful, detailed, interesting and willing to engage. Surprise! Jared might actually WIN. Anyway, I saw this new interview with Jared at Collider (you can read the full thing here) and I thought you'd like to see some highlights:
On the first time AIDS touched his life: "Not too far away from here when I first moved to California, I rented a bedroom in a three-bedroom apartment. One of the rooms was rented by a man in his forties who was very frail and obviously not well. I remember starting to see sores on his forehead and then I learned he had AIDS. I watched week after week as he withered away. I used to walk with him to the grocery store sometimes to get vegetables that he would put in a blender trying to get vitamins to stay alive. But he ultimately passed away. That was a pretty intense experience. He was full of humor and charm and grace, a lot like Rayon [his character in DBC]. That was pretty impactful."

Knowing he wanted to play Rayon: "It was pretty immediate. I thought what an opportunity here to bring to life a really special person. I immediately saw the role as a transgender person, not a transvestite."

He stayed in character throughout filming: "… For this, the severity of the transformation was so extreme, I had to hold onto as much as I could. Maybe a better actor would have been able to let go of the voice, the dialect, the behavior, the movement, the circumstances, and the emotional condition and been able to recall that at a moment's notice when the director yelled, "Action!" But that doesn't really work for me. I had to stay as close as possible just so I could do a good job. That was the motivation so I could contribute in the best way possible."

His transformation: "Well, you hope that it does a lot of the work for you. I remember hearing Anthony Hopkins say something like that. Sometimes you can find a way in through the outside and that's interesting. But, in this case, there really wasn't one part of it that was frivolous. Everything had its purpose from waxing my eyebrows to losing 30-40 pounds. It all played a part."

Working on the voice: "The voice was key. I was born in Louisiana, next door to where Rayon lived, but not too far. So that melody is pretty familiar. I had the dialect and then I also had this register. I had toyed with the idea of keeping her voice down low, like maybe she hadn't found her voice yet. But ultimately, it was a trial and error process. I don't think I could even do it now though. I've kind of forgotten what it was like. It's a muscle like anything else. You just exercise it a bit and then it seems normal after you talk like that for a little while."

Leaving the character behind: "It's kind of hard to let go because you make an enormous commitment. Any time you commit like that, at least for me, it's hard to stop. It takes a little while sometimes. I remember eating again can start to be a little like you think you're going to eat a big meal, but you can't, because you take half a bite and you're full. I swore I was going to eat a Thanksgiving dinner. I was all geared up, and I watched everybody eating, and I took one bite and just pushed it away. I couldn't do it. So yeah, it takes a little while."
Do you see what I mean about Jared coming to play? No attitude, no drama, no sulking, no "I'M A ROCK STAR" venting. He took the role seriously. He takes acting seriously. He respects the process. He worked hard to transform and give the character her truth. I'm telling you… if I was an Oscar voter, this would work on me. This would work on me much more than Fassbender's BS.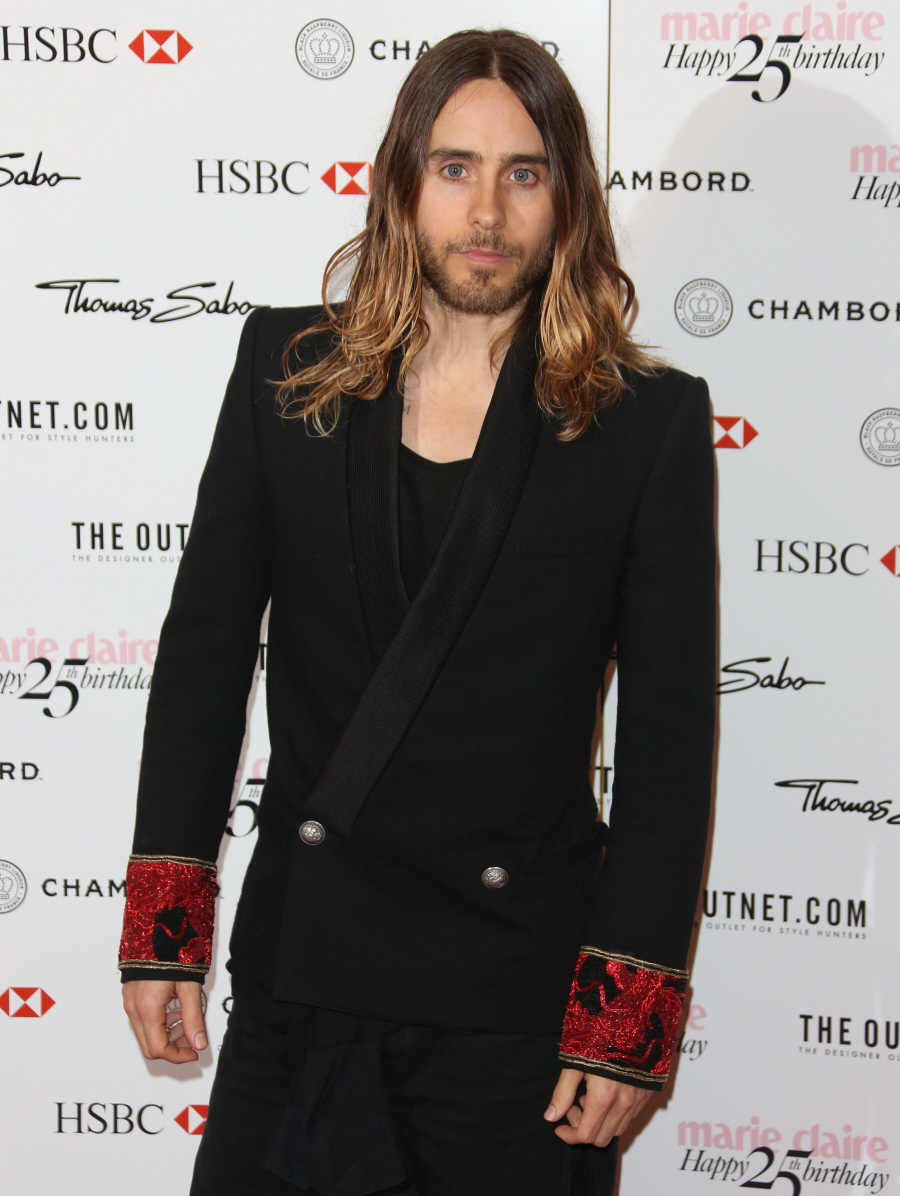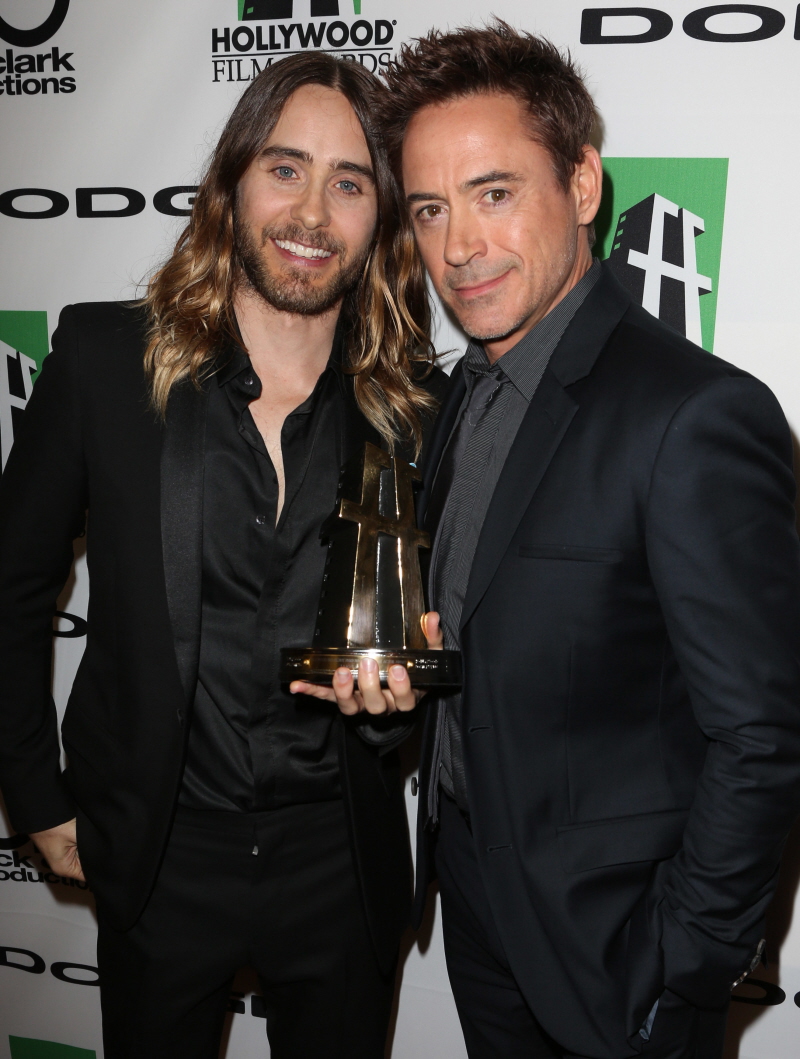 Photos courtesy of WENN, Fame/Flynet, PCN.