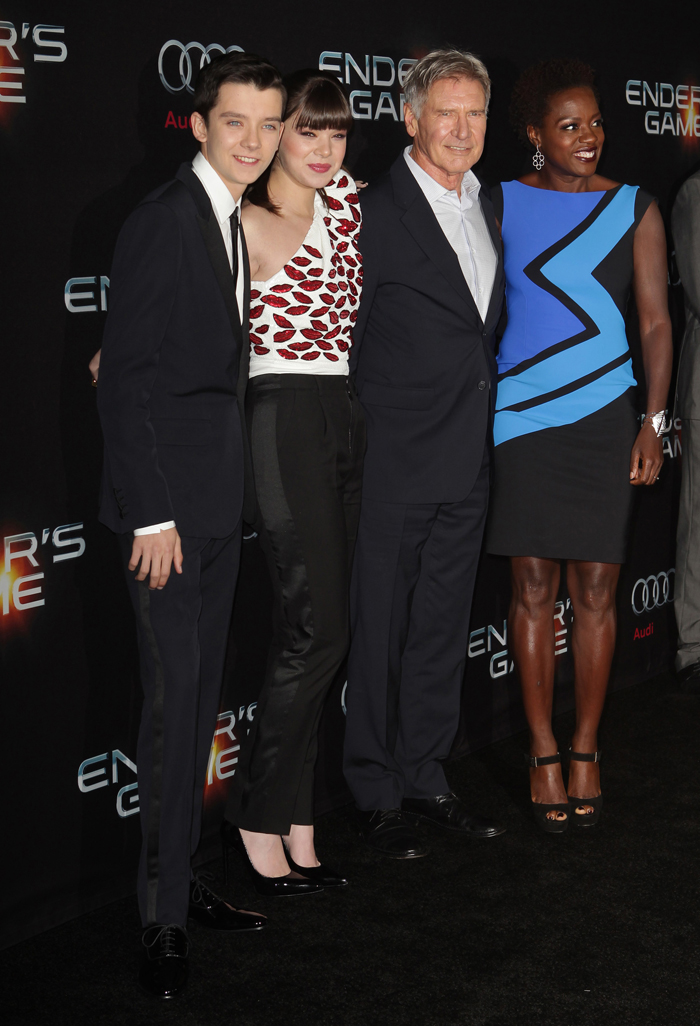 Here's a photo of Harrison Ford at the Ender's Game LA premiere on Tuesday. He looks just as handsome as always and is flanked by Asa Butterfield, Hailee Steinfeld, and Viola Davis. Asa and Hailee are both wearing Saint Laurent, but I can't find an ID on Viola's very cool color-block dress.
Ender's Game is the long-gestating adaptation of Orson Scott Card's classic sci-fi novel. I haven't read the book, which means I'm uneducated enough to make all sorts of inaccurate Hunger Games comparisons. Ford's role is one of the military official who trains Asa's Ender character. Harrison seems really over the movie in this new interview with GQ. Maybe he's just over promoting movies. Whatever the case, he does not come off very well in this discussion:
You've had a disproportionate amount of success with science fiction: the Star Wars trilogy, Blade Runner, now Ender's Game–: "That's three out of forty-one."

Although it's three of the more prominent ones, right? "If you say so."

I was going to ask you what draws you to the genre. But maybe you don't see it that way: "I don't see it that way at all. It really is a very small percentage of the films that I've done."

Between Ender's Game and the Hunger Games franchise, why do you think we're so entertained by kids killing one another? [long pause] "Beats the sh-t out of me. Ender's Game is a very different kind of movie and a very different kind of warfare."

Were you troubled at all by the political beliefs of Ender's Game author Orson Scott Card? "The issues that are coming up now are not part of the book, which is twenty-eight years old. So they don't really concern me. [long pause] 'Concern me' are really not the right words. I think it's better to say that they are simply not issues; his point of view on some of these issues that are getting such attention now is not promoted by or part of the story that we're telling."

Are you enjoying the gruff-authority-figure phase of your career? You get to play a lot of colonels and high-ranking executives and generals these days. "I don't remember a general, but maybe I'm just not paying attention."

Is it hard to work with CGI? "No. Acting is about using your imagination."

Is there a trick to making seemingly ridiculous dialogue like "When the aliens first invaded…" work? "Yeah. That's my job. That's why I get paid."
[From GQ]
Does Harrison seem a little rude to you in this interview? He points out how it's his "job" to deal with unbelievable dialogue, but it's also his job to promote his movies. If a studio wanted a star whose promotion didn't matter, they could hire a total unknown for the role and save millions. They didn't do that here. They hired Harrison, and he should get over himself long enough to give a polite interview. He's not quite approaching Bruce Willis territory — although Bruce might have 1/10th of an excuse with his hearing problems. Maybe Harrison has hearing problems too, but that doesn't mean being rude is the answer.
Harrison should be in a great mood about everything right now. He's almost certainly ("without a doubt") going to play Han Solo in Star Wars Episode VII. Yes I think of Star Wars and sci-fi when I think of Harrison Ford. He should stop complaining about that too.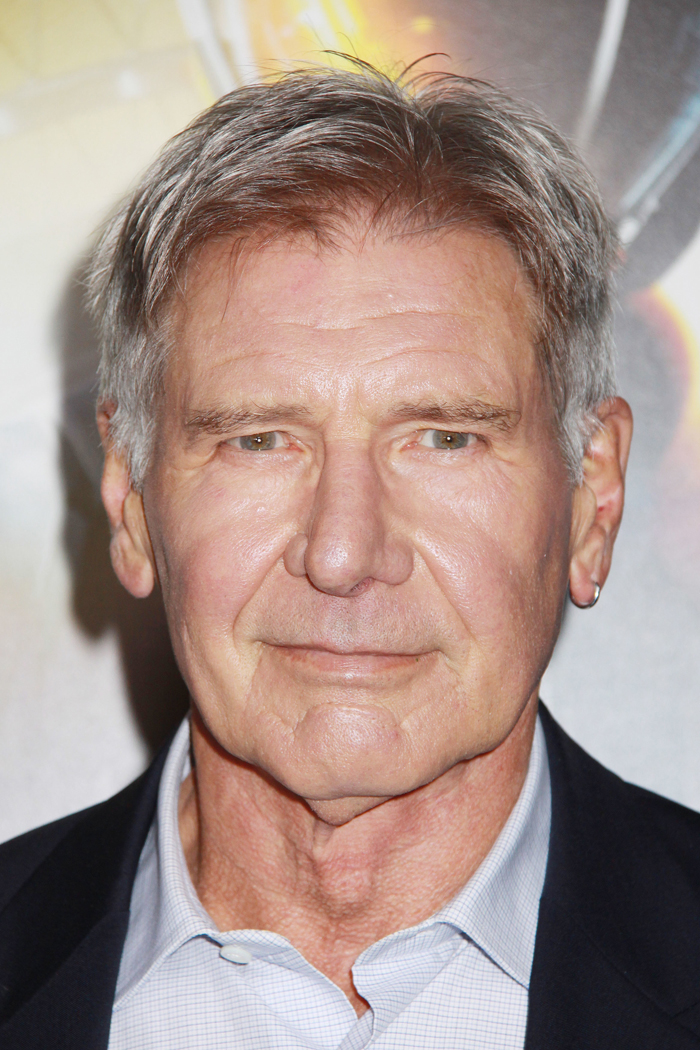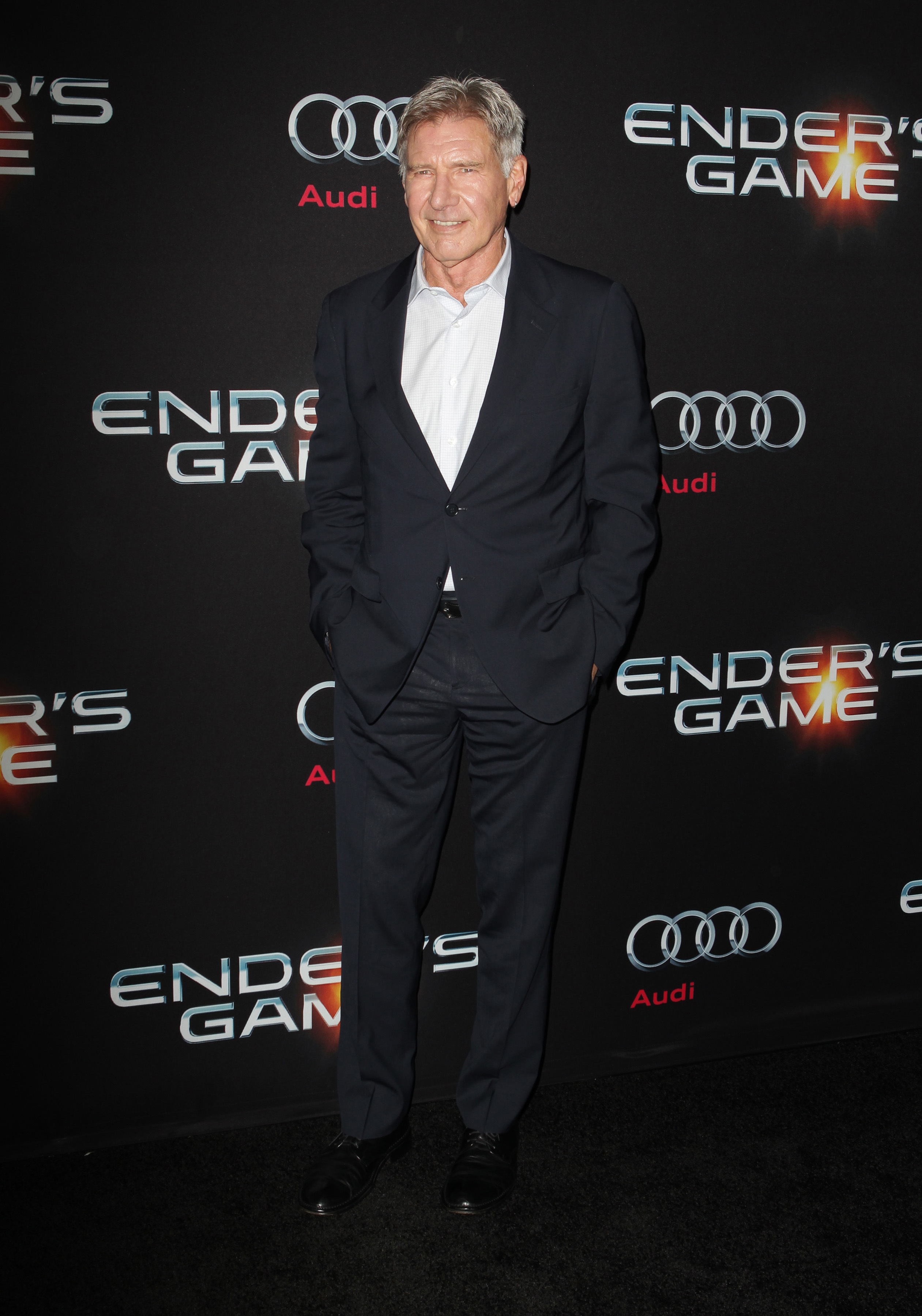 Photos courtesy of WENN