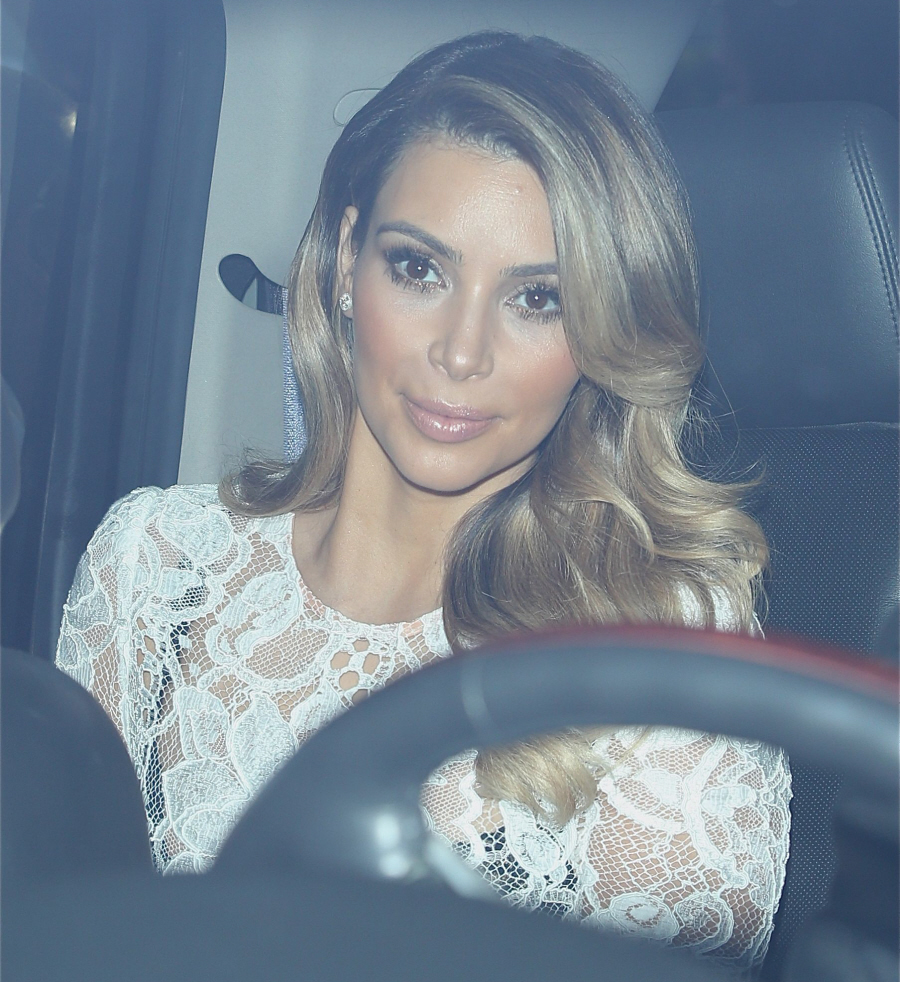 Lord almighty, I just watched Kim Kardashian's Tonight Show interview (from last night) and I think I just lost a million brain cells. It's not that Kim is mean or even that she's a bad person or anything, she's just SO VAPID. And I'm so "over" the p0rn voice. I don't understand why so many of these women feel the need to talk in the "sexy baby" voice. Anyway, I guess Kim was on The Tonight Show to promote the new season of Keeping Up, but she spent the entire time talking about her engagement, wedding plans and how much weight she's lost. Also: her outfit is ridiculous. A black bra under a white lace dress with no lining? UGH.
For the weight loss stuff, Kim said the "fat-shaming" comments "really hurt my soul. It changed how I am in public. I've tried to live more of a private life." HAHAHA. She's super-private now you guys. That's why she Instagram'd that booty shot and she's telling Leno that she lost 50 pounds on Atkins. As for the wedding plans, she basically just confirms all of the tabloid rumors about Kanye being a groomzilla – she's letting him plan the wedding completely, and she confirms that she will become Kim Kardashian West after the wedding. As for North West, Kim says: "She's the sweetest little girl. She never cries. She's a perfect little angel. I hope she grows up to be smart and opinionated like her dad."
Part 1: Kim talks about the proposal:
Part 2: She talks about Nori a little bit but mostly she talks about here weight loss.
Here's the part where she talks about the ring and their wedding plans: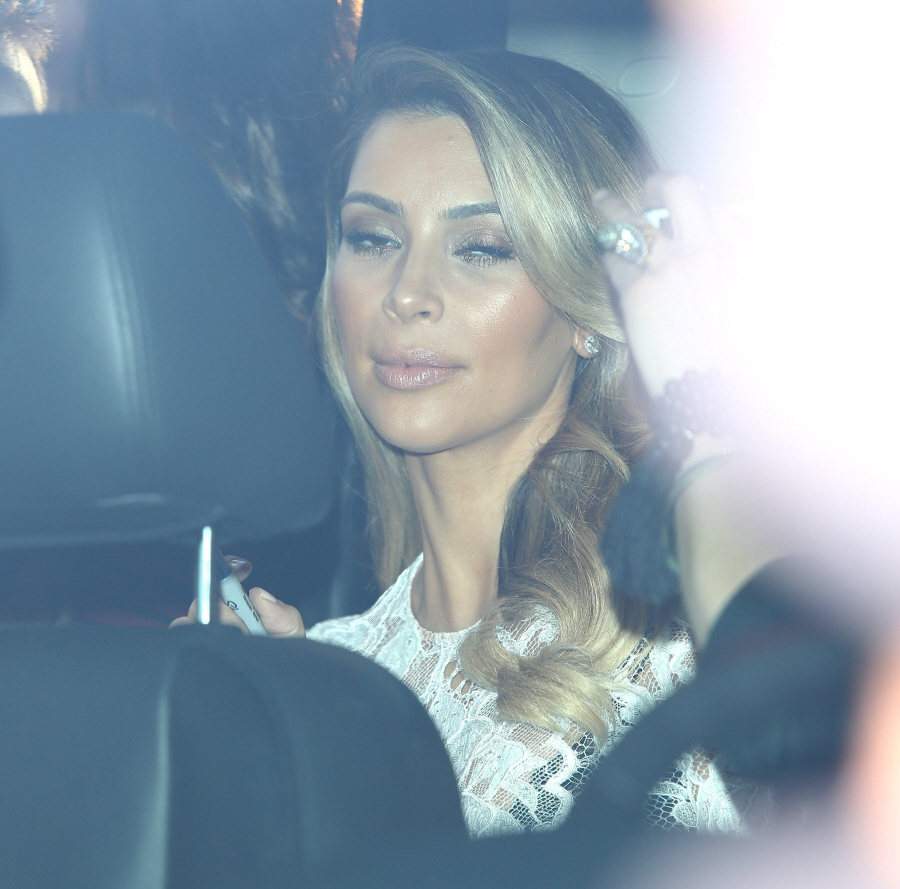 Photos courtesy of WENN.