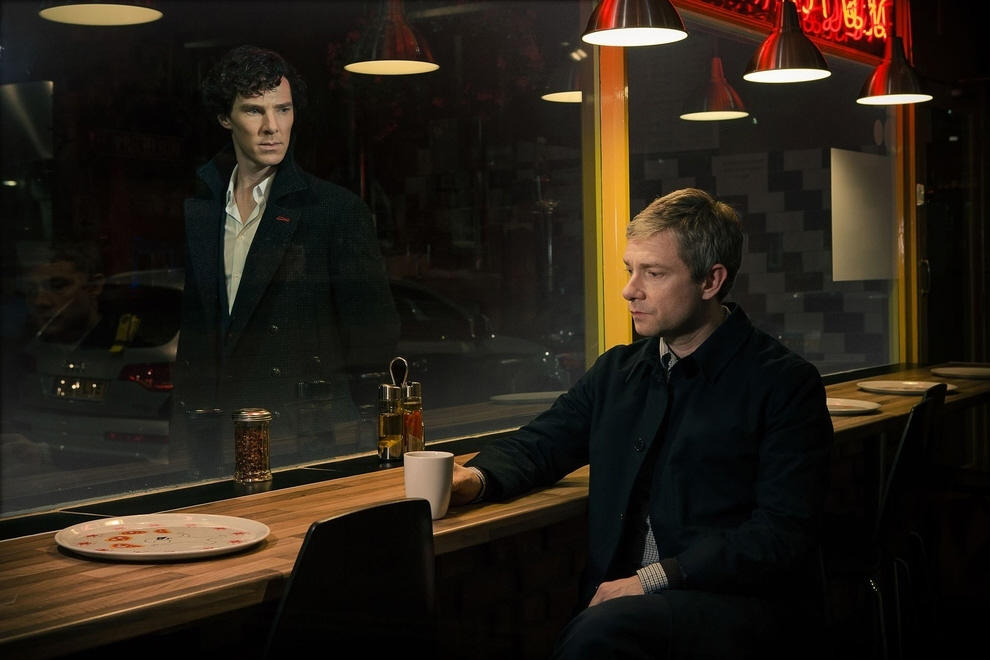 I'm not going to lie. When I saw this newly-released promotional image for Sherlock Season 3, I actually squealed, and then I almost cried. WHY CAN'T I SEE THIS RIGHT NOW? Why isn't Sherlock Season 3 on PBS right now?! I need a good, hot, Cumbercurled injection of Sherlock Holmes. Anyway… yes, the BBC released this image and now my week is ruined. I'm going to spend the next few days obsessing over John Watson's lack of mustache (what does it mean?!), Sherlock's dry, vulnerable sadness and whether Mycroft was the one to pull it all off. Steven Moffat tweeted: "It's been a long time since Sherlock Holmes jumped off that roof – it's time to reveal the truth about what happened between him and the pavement." OMG, just tell me!!! The BBC even got into the anticipation thing too: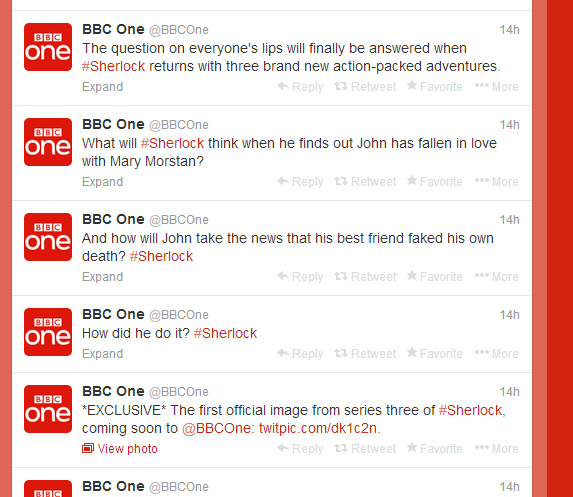 They're trying to kill me with anticipation. They're trying to destroy the productivity of the Cumberbitches. Now all I want to do today is look at photos of the Cumbercurls. *sob*
Also, it's time for them to release another trailer. I've already watched the first teaser trailer like a bajillion times.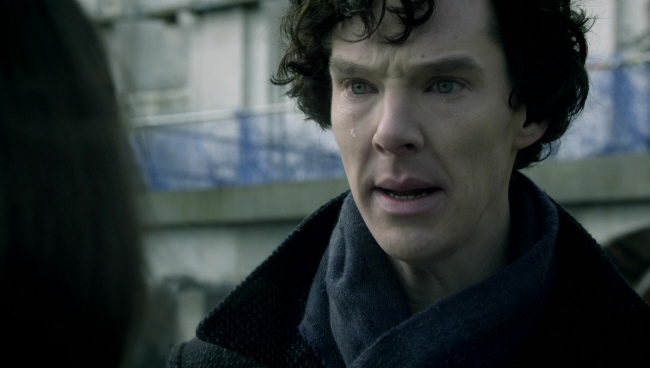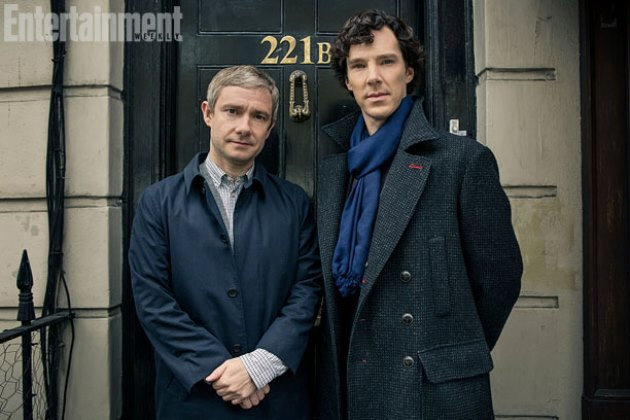 Photos courtesy of WENN, Entertainment Weekly, the BBC.