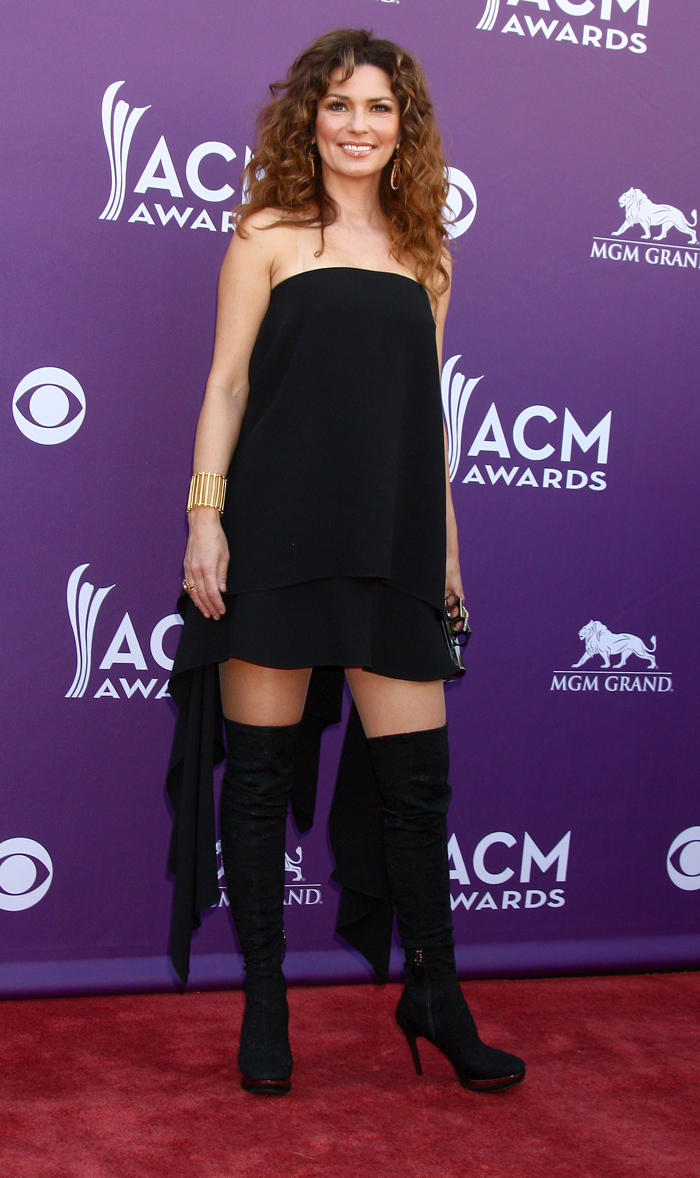 Shania Twain is the subject of a full week of spotlight from ET Canada. Seriously, it is Shania Week up there in the northern latitudes. Of course there's nothing wrong with that, but I'm trying to figure out the reason for the grand celebration. She doesn't have an album due until 2014 (although I could be wrong), and that's still a tentative date. Shania will be on hand for the CMA Awards on Wednesday night, which is the likely cause for the week-long blitz of programming.
In the process of Shania madness on ET Canada, our subject has been asked to weigh in on the (not-so) recent trend of pop stars who freely disrobe. Shania's response? She's totally fine with it. Girls … if you want to, then take it off!
On showing skin: "I don't think [pop stars are] too sexy now. The boundaries are really up to the individual and then it's up to the viewer whether they like it or not."

Shania's role in the trend: "I'm very comfortable with myself. I'm not bearing my midriff for effect or for shock factor … I'm just doing it because I like my midriff."

On her new album's "angry side": Learning of her ex-husband's affair in 2008, Twain has talked about how the experience left her devastated, to the point where she "didn't want to live." Explained Twain, "In real life, when I'm writing this stuff I'm probably swearing every third word as I'm working through all of the emotion that's really there."
[From ET Canada]
I agree with Shania that her midriff is a a most excellent midriff. I've actually talked to people (not me — I wish I had a treadmill) who have her calendar posted above their treadmills as motivation. At the same time, I think the trend of flesh flashing has certainly progressed in the era of Rihanna and Miley Cyrus. Shania's amazing tummy baring antics are nothing compared to writhing naked on a wrecking ball.
Power on, Shania.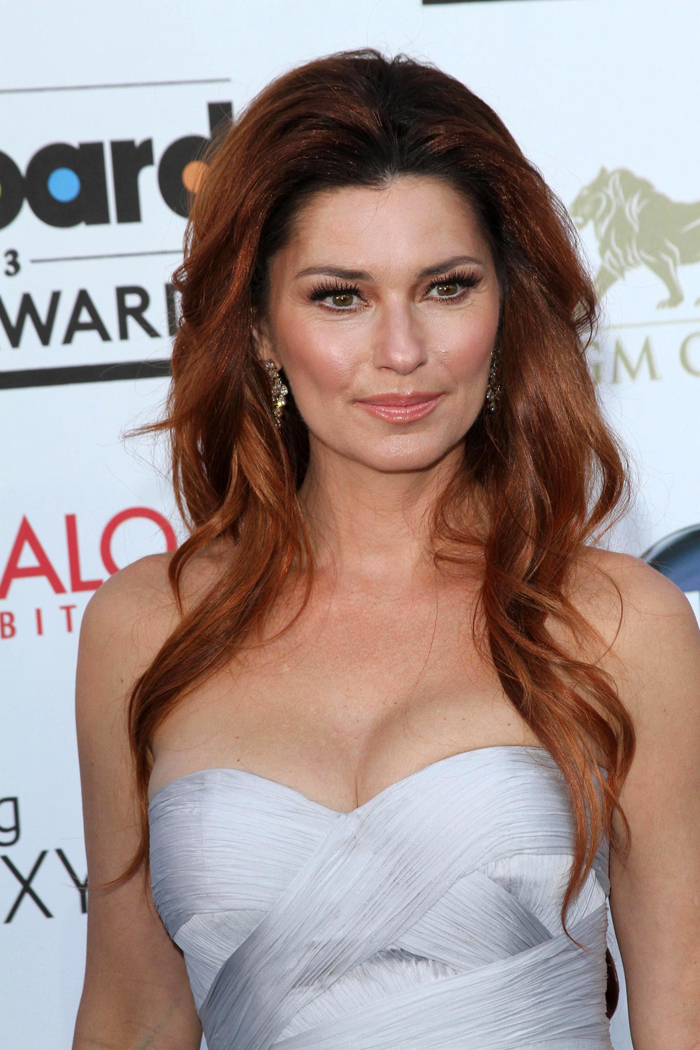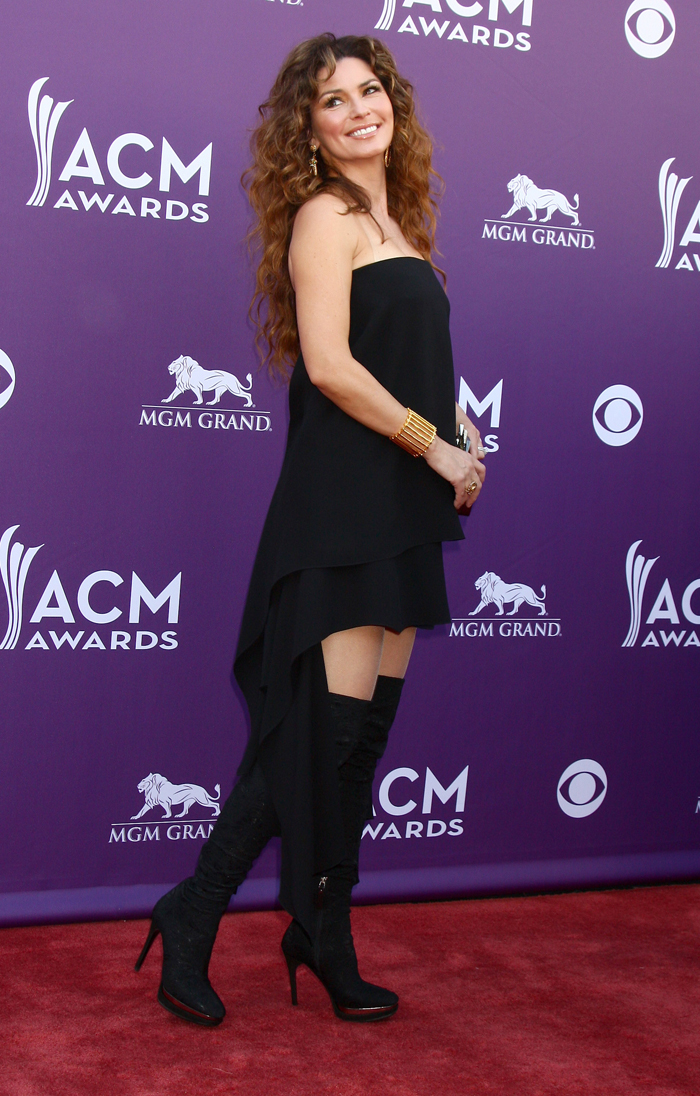 Photos courtesy of WENN