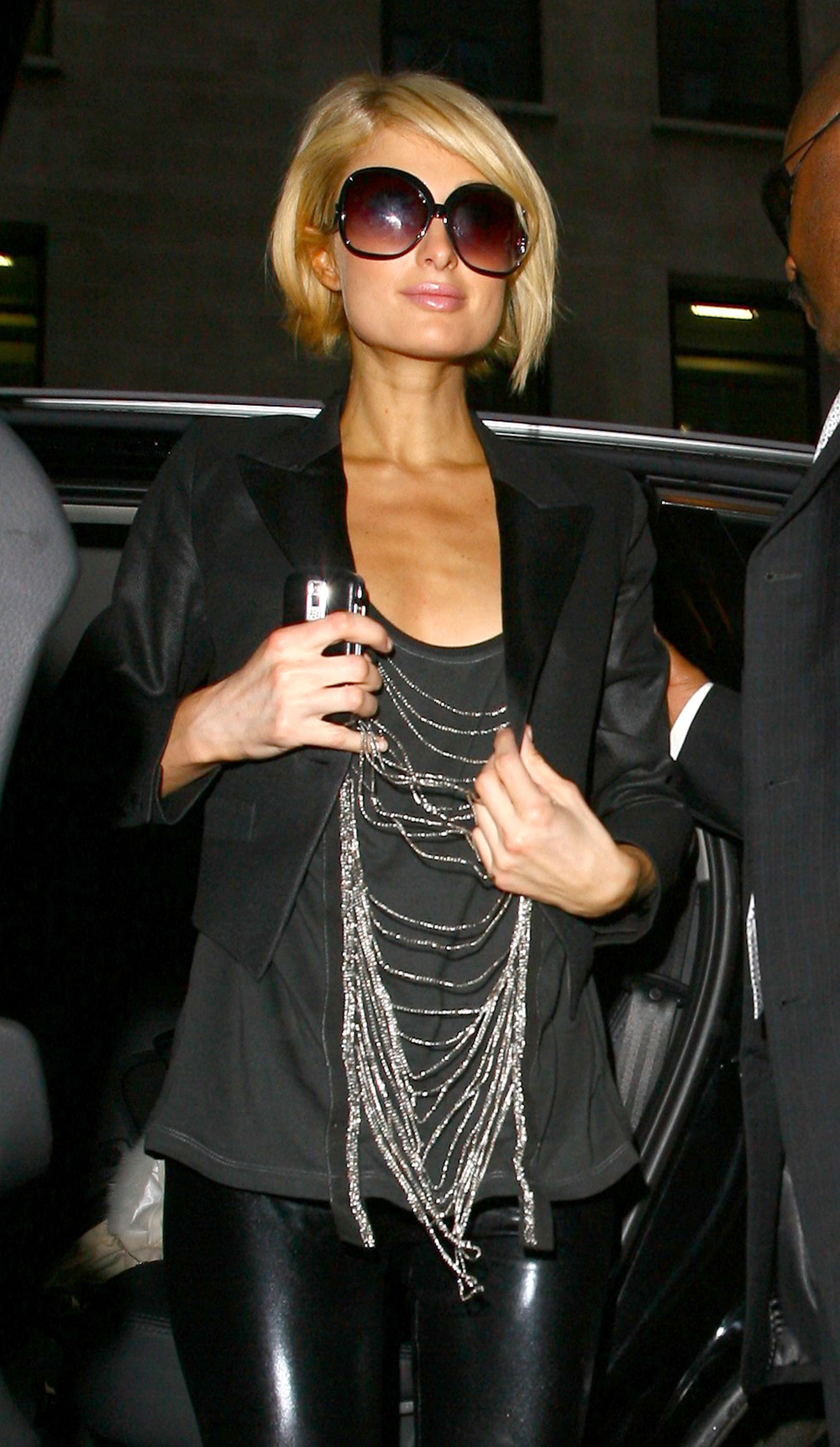 Paris Hilton made fun of her ditzy image in a series of faux political videos for Funny or Die that were released during the US Presidential campaign. The ubiquitous squinting "heiress" spouted off on everything from energy policy to the middle east in her "Paris for President" videos inspired by McCain's ad comparing Obama to celebrities like Paris and Britney. No one believed that Paris wrote those ads, but she did seem a little more intelligent than normal while she was starring in them. She could pronounce big words, which no one expected.
Lately Paris has been reminding us why she has a reputation of being dumb, though, and is proving that it's not all an act. She initially named chef Gordon Ramsey as the Prime Minister of England, but then correctly said it was Gordon Brown. From the way the Daily Mail words this, it's unclear when she got it right and it could have been after someone let her know:
Paris Hilton has insisted that her airhead heiress image is just an act for the cameras.

But is seems the star, who is in the country with her new reality television show to search for a 'British Best Friend' cannot even name the Prime Minister.

Miss Hilton gushed how much she loved the UK but when quizzed who the prime minister was, said: 'It's Gordon… Gordon Ramsay?'

The 27-year-old later corrected herself and named Gordon Brown as leader, blaming the mix up on the fact that she had eaten at Ramsay's restaurant recently.

She later slipped up on another UK question about Essex to which she blankly replied – 'what's that?'.

Earlier this month she insisted that people assumed she was a bimbo because of the way she was portrayed on reality series The Simple Life, in which she attempted to live like an average American.
[From The Daily Mail]
Last year after a trip to Africa, Paris was asked which African countries she preferred. She answered "I love Africa in general — South Africa and West Africa, they are both great countries." She also brought along bikini photos of herself and offered signed copies to children at an orphanage. Paris has a GED and has not attended college.
Here's Paris returning to her hotel after a day of TV studio interviews today in London. Images thanks to WENN.