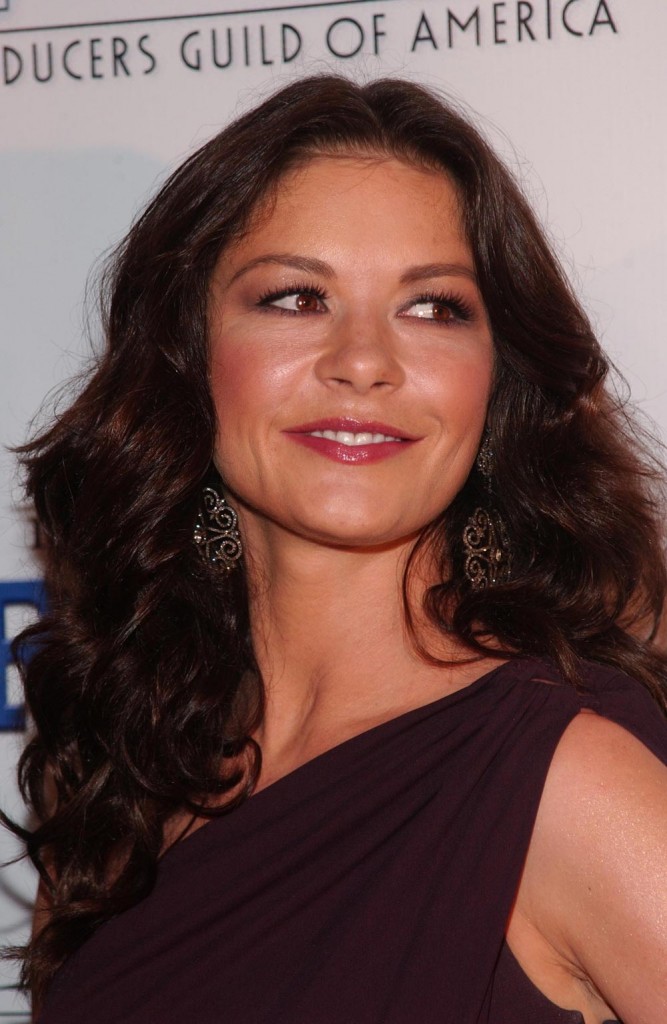 Catherine Zeta Jones, who claims to be 39, has some very economic beauty treatments to recommend. The dark-haired beauty raids her refrigerator when she wants to whiten her teeth, condition her hair, and smooth her skin. She may have a lot more resources than most of us, but she's not wasting them on overpriced creams and potions when natural alternatives are just as effective:
'I rub a mixture of honey and salt all over my body to moisturise and exfoliate,' she says.

'You wash it off and your skin is gorgeous. Also, I love to eat an apple after a meal, just to cleanse my teeth – they always look polished afterwards.'

If there aren't any apples in the fruit bowl, a strawberry will suffice.

'The juice or pulp of strawberries contains malic acid which serves as an astringent and can lighten surface stains,' she explains. ' Pineapples work the same way.'

However, while her rather unusual beauty regime appears to have its benefits, she admits it has its drawbacks too. 'I do condition my hair with honey and beer.

'I smell like the bottom of a beer barrel for days afterwards but it's very good for the hair.'
[From The Daily Mail via OK! Magazine]
I used to use Origins ginger body scrub, but it costs $31 for a jar of salt and oil. Sure it smells good and uses salt that comes from the dead sea, but how much better is that than other sea salt you can buy for $3 mixed with some virgin olive oil? Are those benefits worth over $25 when you consider the cost of cheaper replacement ingredients?
At least once a week I'll put on one of those single use face masks, I love those, but if I run out there are always eggs in the fridge and whipped egg whites are a good mask for combination skin.
Good for Zeta-Jones for using all natural at home beauty treatments. When there are harmful ingredients like parabens and chemicals in cosmetics, and natural alternatives like Keihls are so expensive, it's nice to remember that you can do it yourself and save money. It's also good for the environment.
If you're interested in seeing the safety ratings of the cosmetics and body treatments you use, the Environmental Working Group's "Skin Deep" website has a searchable database that assigns a risk rating to thousands of products.
Michael Douglas and Catherine Zeta-Jones are shown at the 20th Annual Producers Guild Awards on 1/24/09. Credit: WENN