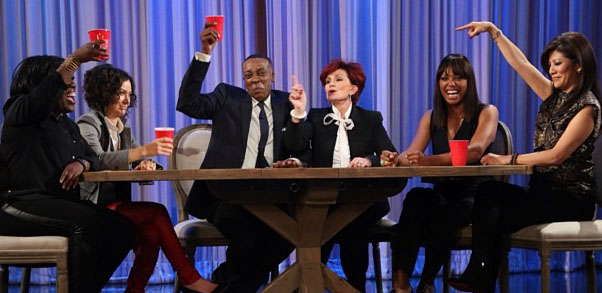 Sharon Osbourne was a guest, along with her fellow The Talk cohosts, on the Arsenio Hall show, which I guess is back now. I used to love Arsenio in the 90s, I should check out more of his show, but I digress. Anyway Sharon was visibly inebriated on the show, she was so wasted she grabbed the performing act, DJ Quik's junk during the commercial break. Arsenio aired the clip of this shining moment the next day, and you can see it on his website, and below. Sharon was really inappropriate with the guy.
During the Arsenio interview, The Talk ladies were asked for their thoughts about The View ladies. Sharon said that she liked Barbara Walters (why? she's awful) but that the rest of them could go F themselves. Maybe she was playing up her drunkenness, but she seemed genuinely blitzed, and the whole panel was drinking from those red plastic college cups.
Then, the next day on The Talk, Sharon tried to apologize for saying that, but she incorrectly said that she was apologizing to "the ladies of The Talk." She's on The Talk! This just goes to show how stupid it was to name another women's panel show something so similar to an existing branded show. Anyway Sharon eventually caught herself, and said she's "not well" and was just trying to be funny.
Sharon Osbourne says she feels TERRIBLE for telling the women of "The View" to go F-themselves … and today she begged and pleaded for their forgiveness.

TMZ broke the story … Sharon blasted Whoopi Goldberg, Jenny McCarthy and Sherri Shepherd during a bit on the "Arsenio Hall Show" earlier this week.

But clearly, Osbourne's had some smacktalker's remorse — 'cause today on "The Talk," she completely backed off … saying, "I'm not well … I'm really just a loose cannon."

She also issued individual apologies to all of the ladies –and explained, "Unfortunately I was inappropriate and I was trying to be funny at somebody else's expense."
I would say this was a stunt, but this is Sharon Osbourne. She attacks people verbally and literally – she's been caught on tape pulling hair. So when she says "I'm not a person who is mean," maybe she isn't in this instance, maybe she was just wasted, but there's plenty of evidence to the contrary. Sharon is a combative woman and she's passed that trait down to her daughter.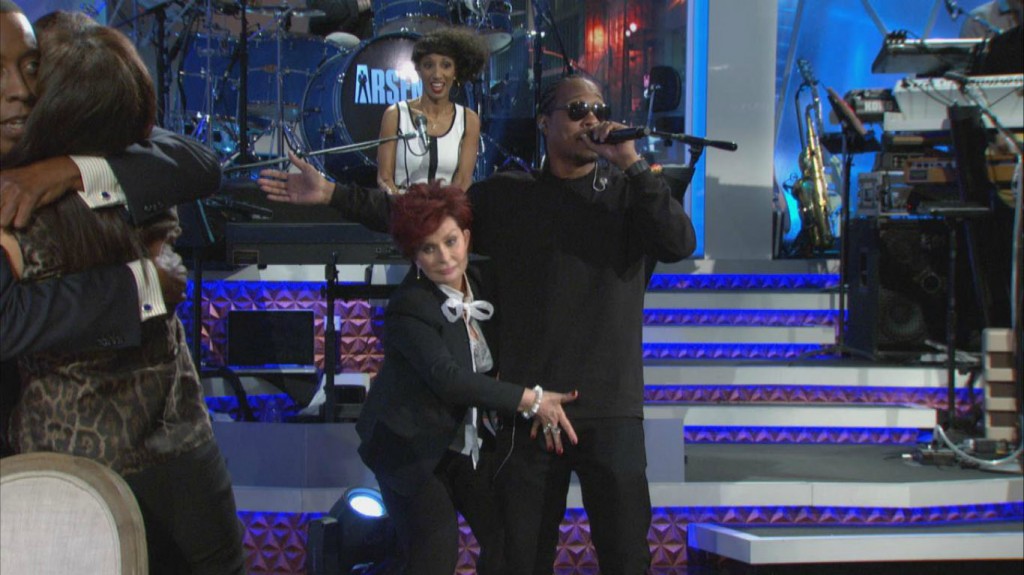 Here's the interview with Sharon dissing The View:

Sharon's apology:

Here's Sharon grabbing DJ Quik's junk during the commercial break:

And here's a link to more of the interview with Sharon and The Talk ladies. She gets really slurry around 2:00, and again from 4:00 to the end. Arsenio is still so much fun! I need to watch his show.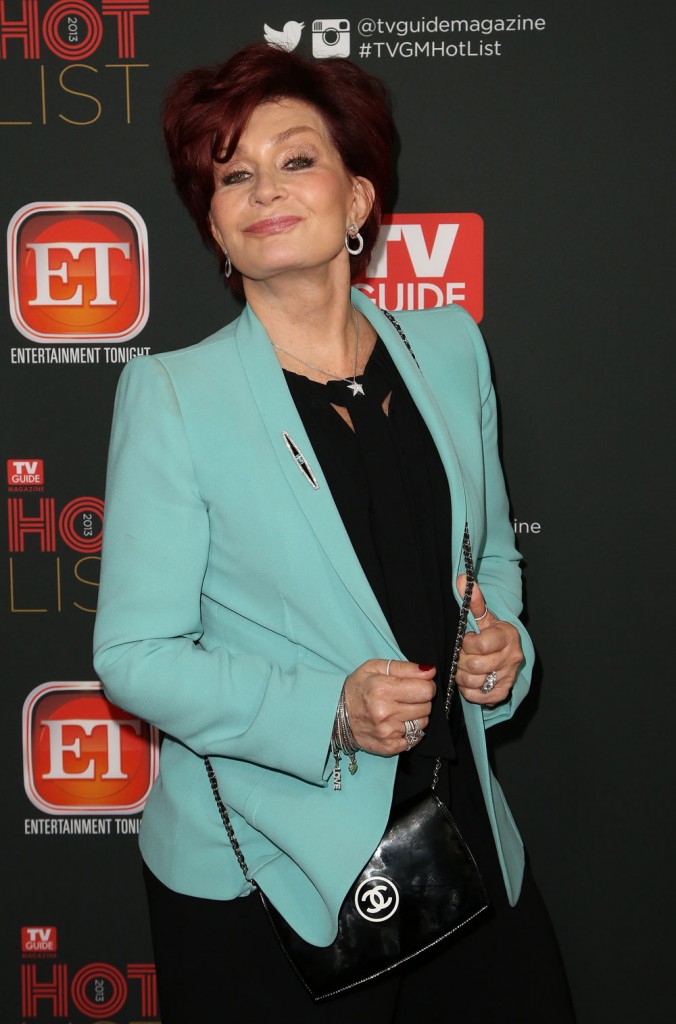 Sharon is shown at an event on 11-4-13. She looks wasted there too. Credit: WENN.com