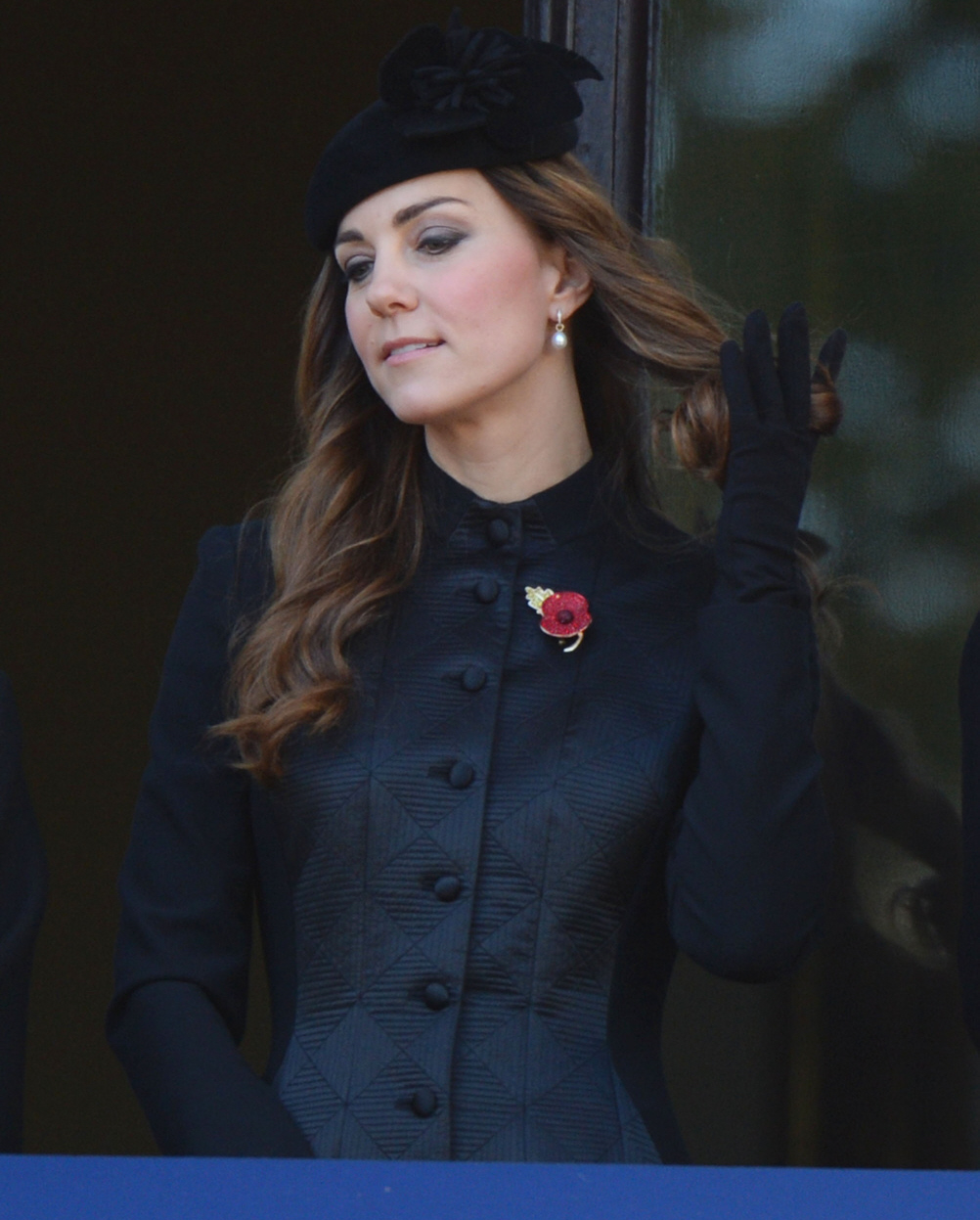 Today is Veterans Day/Remembrance Day/Armistice Day. Yesterday, in England, they did "Remembrance Sunday" which was basically like solemnly noting Remembrance Day except it was a Sunday. So the royal family went to church, wore lots of black, and the ladies stood on a balcony while the men (and Princess Anne, probably) laid wreaths and marched with their military units. Prince William and Prince Harry laid wreaths of poppies at a memorial in London. Everyone observed two minutes of silence. It was quiet and dignified.
Like she's done in years past, Kate stood on the balcony at Whitehall with The Countess of Wessex, Sofie, who is Prince Edward's wife. Back in the day, it was said that Sophie helped Kate with her "princess lessons" and tried to be something of a married-into-royalty mentor for Kate. They spent some time gossiping. Kate also spent some time twirling her hair – The Mail has those photos, and I'm including one of ours too. It's because of the sausage curls. She had to twirl them to make sure they were still sausage-y. This is what I've said repeatedly about Kate: for formal events when it is bad form to constantly play with her security-blanket hair, she really should just pull it back into a chignon or a bun or something. Also: Kate's coatdress is Temperley London. You can see what it really looks like here.
In other Kate news, The Express had a strange story – William and Kate were going to cohost a fundraiser for Centrepoint in their new digs at Kensington Palace. Taylor Swift was going to perform, and there celebrities scheduled to attend. The tickets went on sale several days ago (at £500 each) and they sold out. And now the royal press office is all, "Prince William will be there but Kate won't, this whole thing is a huge misunderstanding!" The director of Centrepoint is falling on their sword, but it sounds like Kate and William were going to cohost the fundraiser together and Kate just didn't want to. Hm.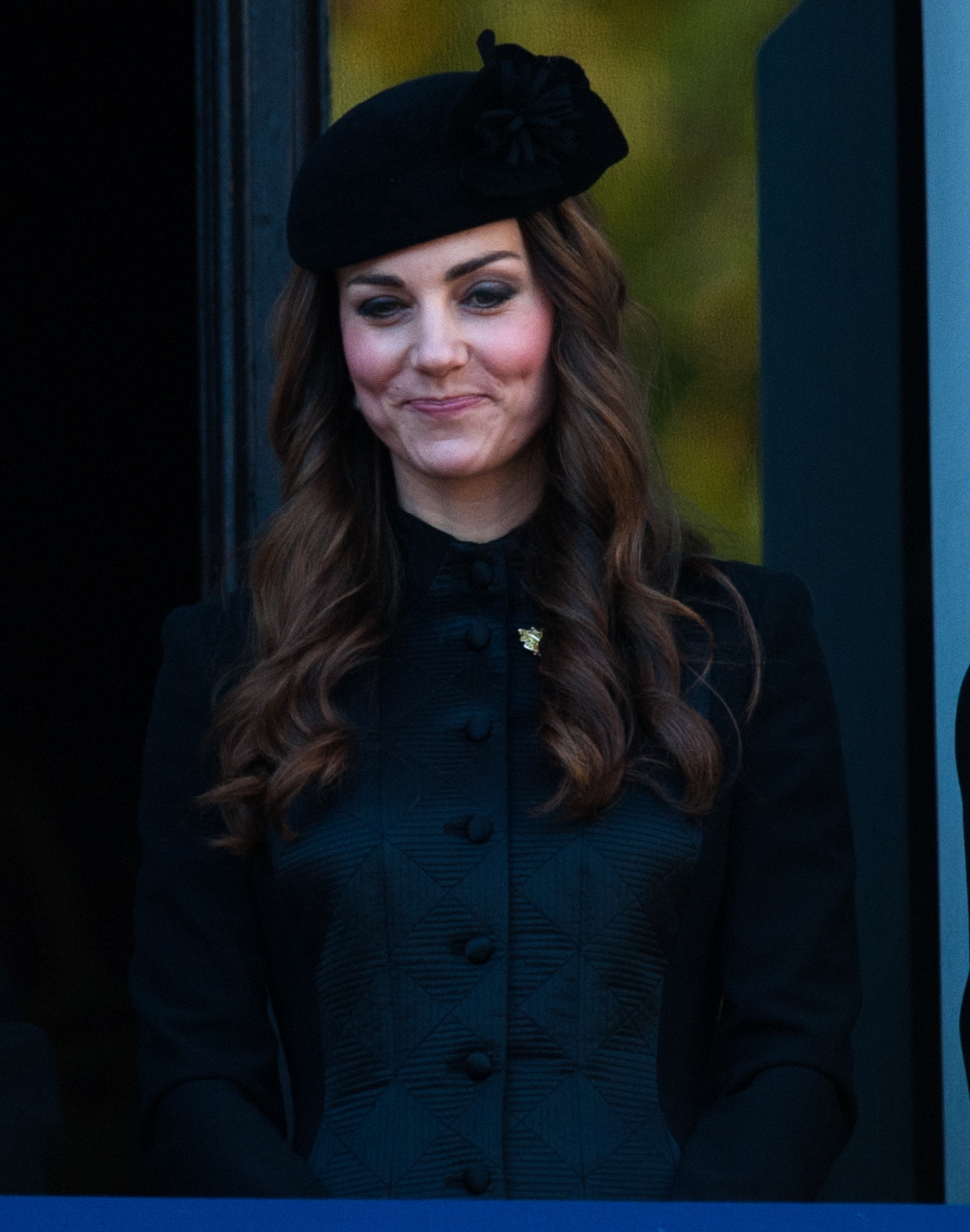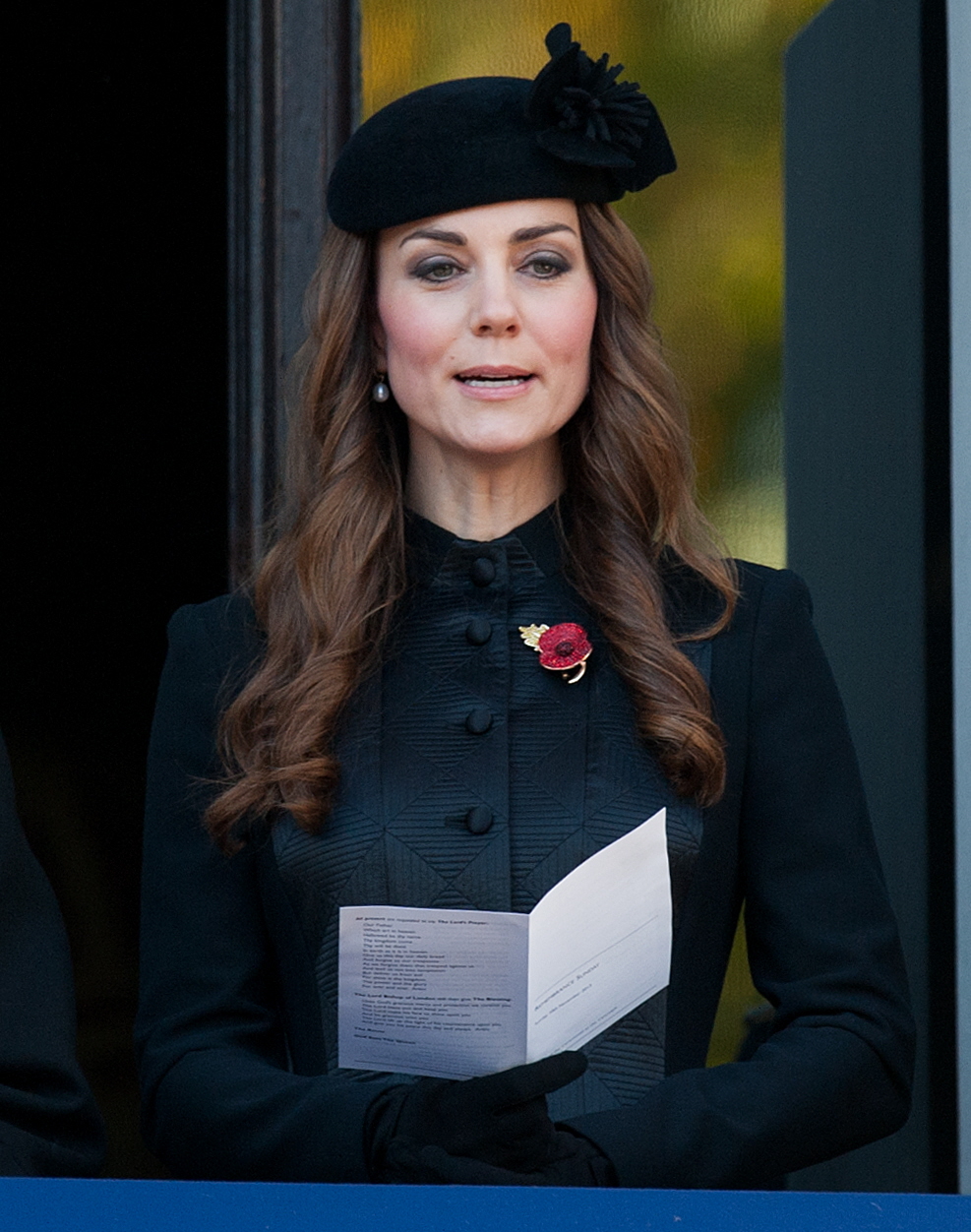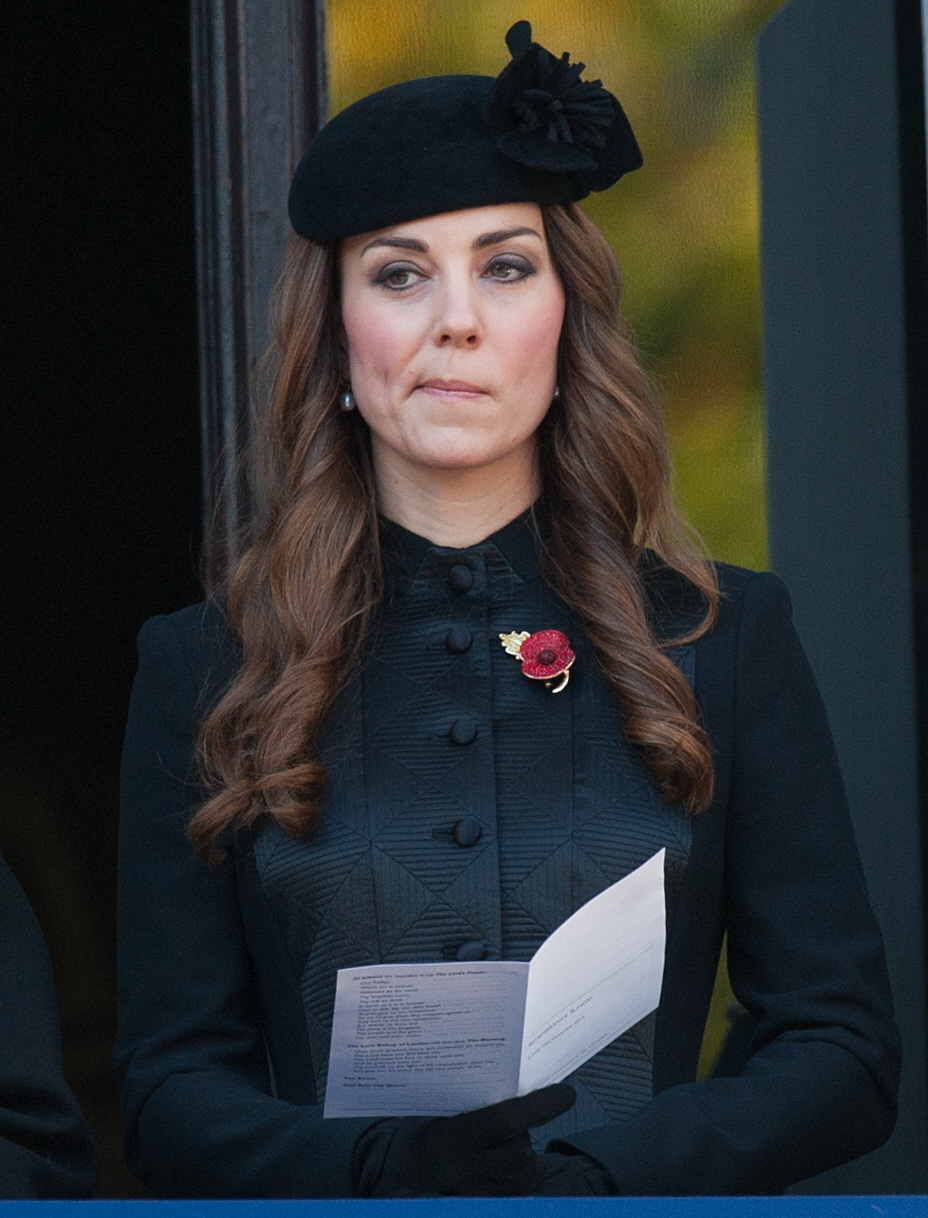 Photos courtesy of WENN, Pacific Coast News.