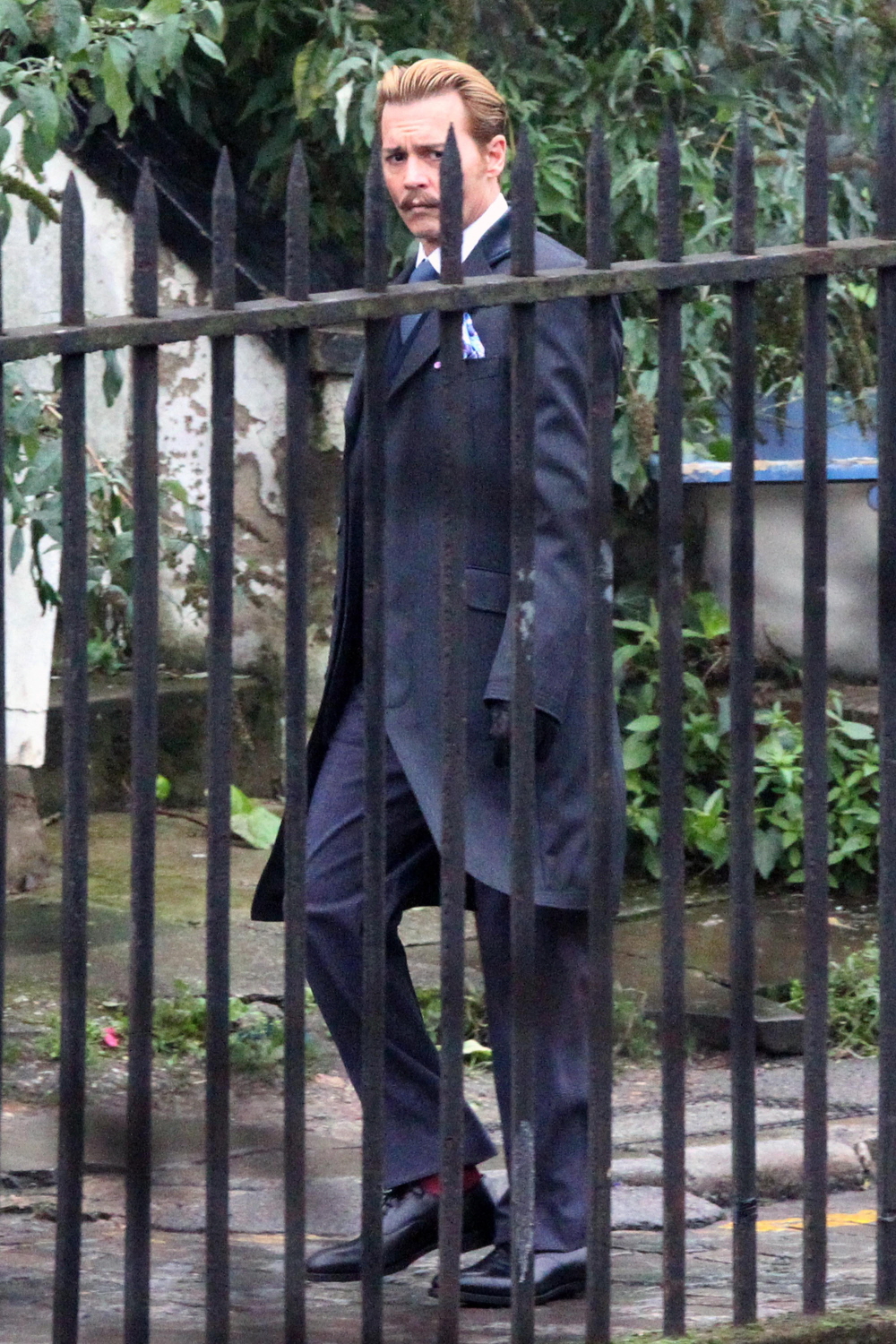 Johnny Depp debuted his new, blonde hair last month in England. He's working on a new film, and the blonde hair is for a role. Is that a sufficient excuse? That he's blonde for "art"? Or are you "over" Johnny Depp no matter what? Anyway, these are some new photos of Johnny in London filming this new movie. The movie is called Mortdecai, not to be confused with the Biblical "Mordecai". It's a cool name. A cool name I always associate with Luke Wilson's falcon in The Royal Tenenbaums.
Apparently, the film also stars Ewan McGregor and it's about "an art dealer, Charles Mortdecai, who hunts for a stolen painting said to contain a secret code which grants access to hidden Nazi gold," according to Fame/Flynet. So, it's like that Nicolas Cage movie National Treasure, only instead of Founding Father treasures, it's Nazi gold. Is it supposed to be a fun family film? Hm.
Anyway, even though I didn't like the blonde hair at first and even though I think Depp is fully emerged into his mid-life crisis, I kind of see how this period styling definitely helps the blonde hair. He looks like an old-school leading man… I'm struggling to make the reference. Who am I thinking of? Not Charles Boyer. Maybe David Niven a little bit. There's a dash of Basil Rathbone I think.
By the way, a few weeks ago, it was confirmed that Johnny is going to appear (in a cameo or small supporting part) in his girlfriend Amber Heard's new film London Fields. They are together in London, working on separate films right now. Just FYI.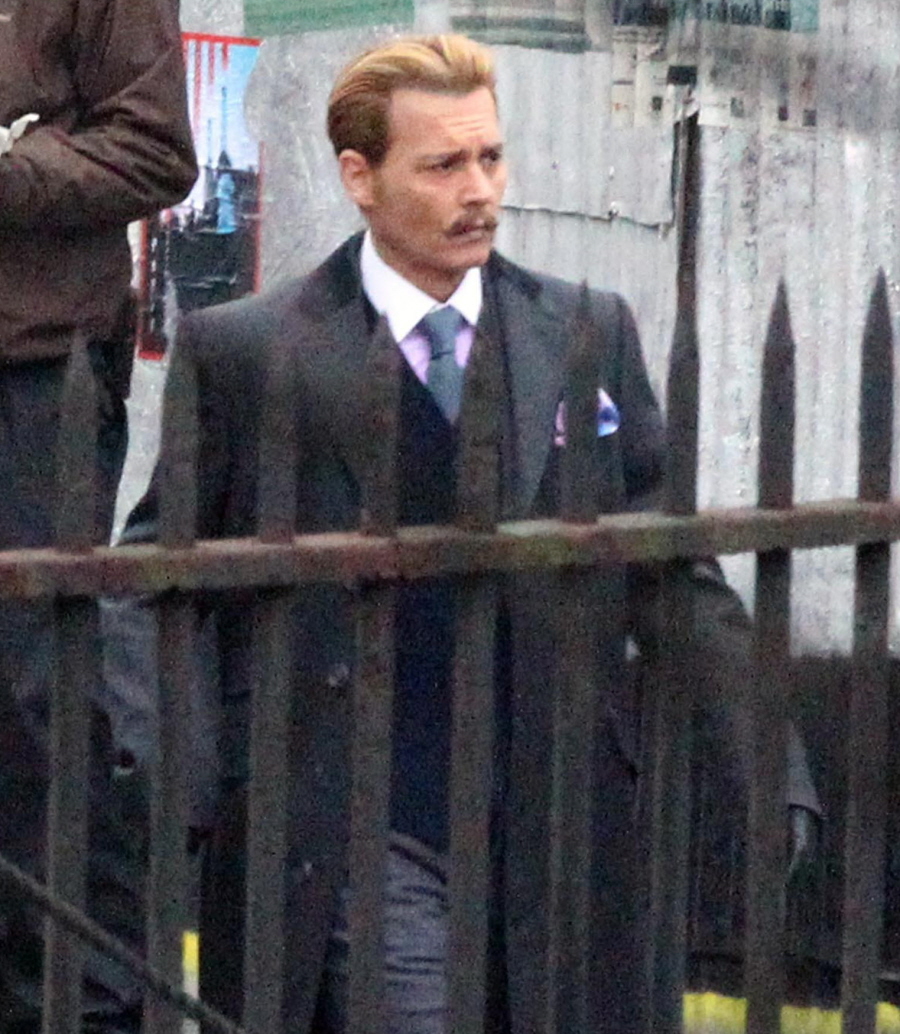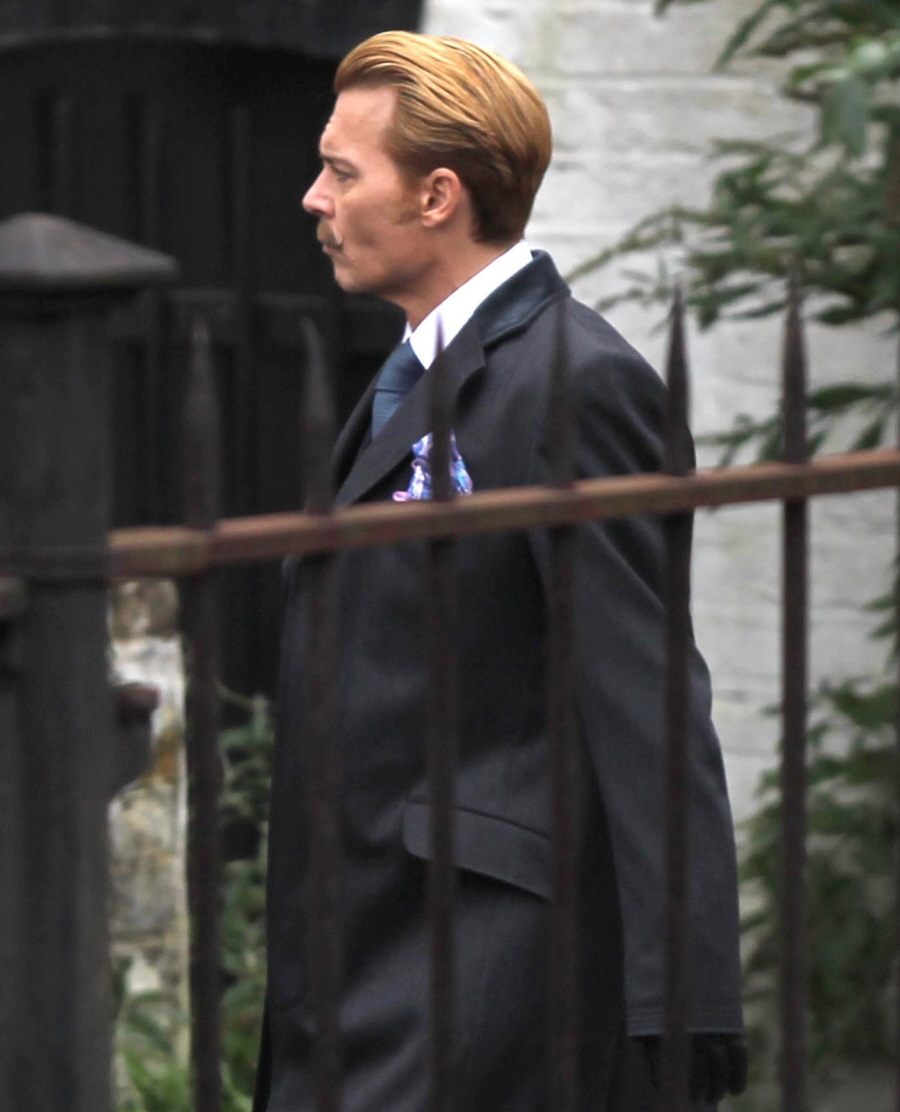 Photos courtesy of Fame/Flynet.