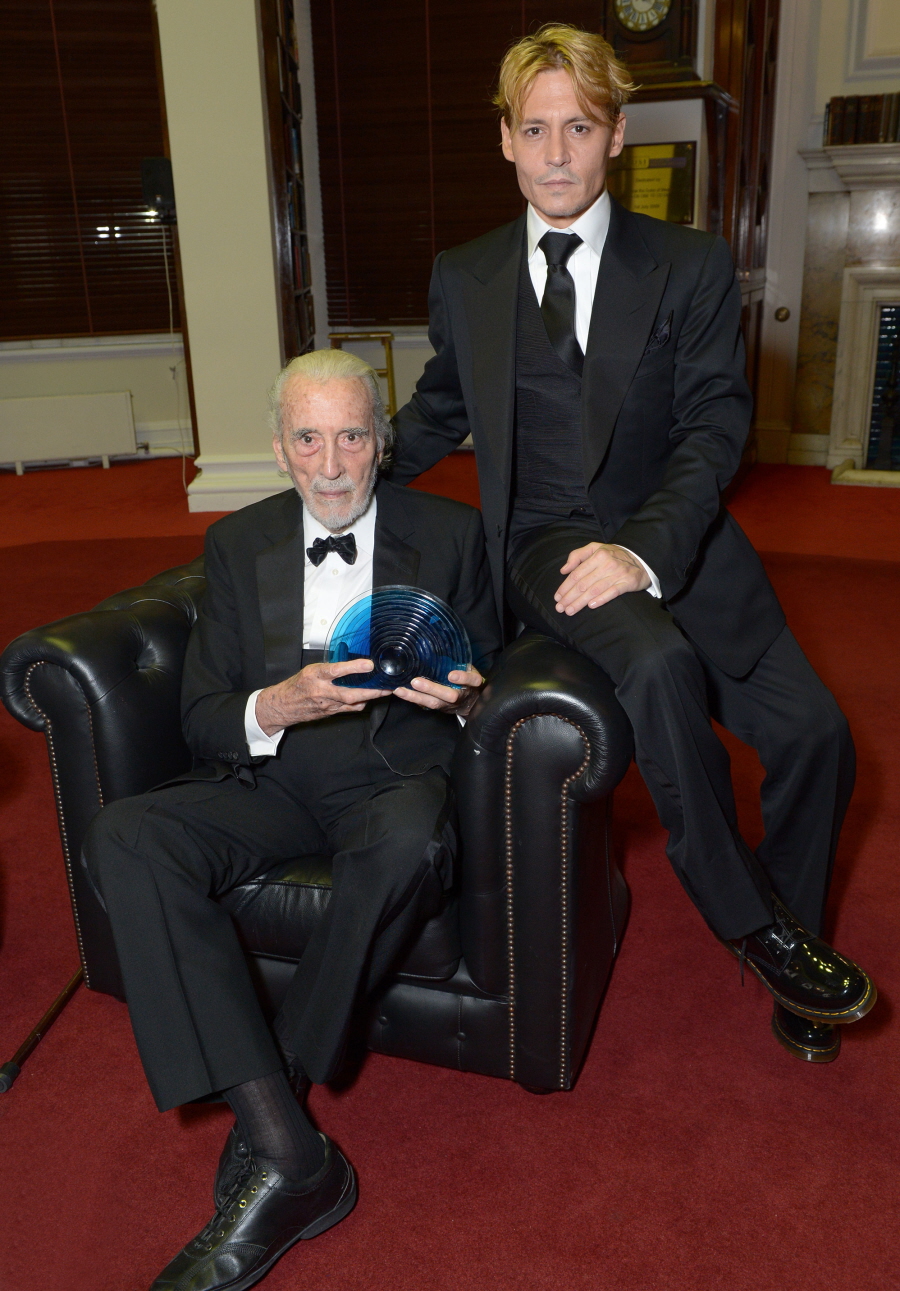 Johnny Depp made a surprise appearance at the BFI London Film Festival over the weekend to help honor his friend and frequent costar Christopher Lee (the wonderful old dude in the chair). Lee was being honored with the BFI Fellowship, which I'm assuming is some kind of lifetime achievement award (Lee is 91 years old!).
Anyway, as you can see, Johnny looks… different. The most noticeable difference is his BLONDE hair. I…. uh… don't know what to say. Is this the first time we've ever seen Johnny as a blonde? I'm trying to think back through his movies, the entirety of his career… Johnny has worn wiglets, weaves and hairpieces, of course (like most actors), but this is the first time that I can remember him ever being blonde. Something nice: at least his hair isn't straw blonde or white-blonde or something like that. He tried a blonde that looks somewhat acceptable with the rest of his coloring. Still, it looks like he's wearing a Brad Pitt wig, right?
Many claim that Depp is blonde for his role as the Big Bad Wolf in Into the Woods, the film adaptation of the Tony-winning musical. Johnny's in there with Meryl Streep, Anna Kendrick, Chris Pine, Christine Baranski and Emily Blunt. Is Johnny's Wolf a blondie?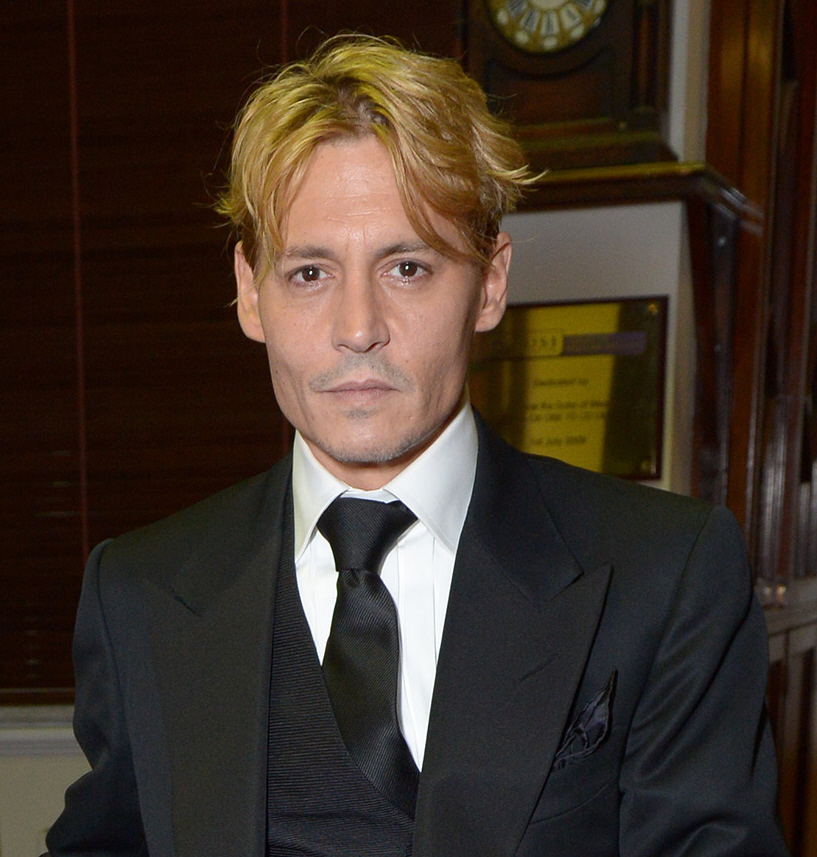 Photos courtesy of WENN.