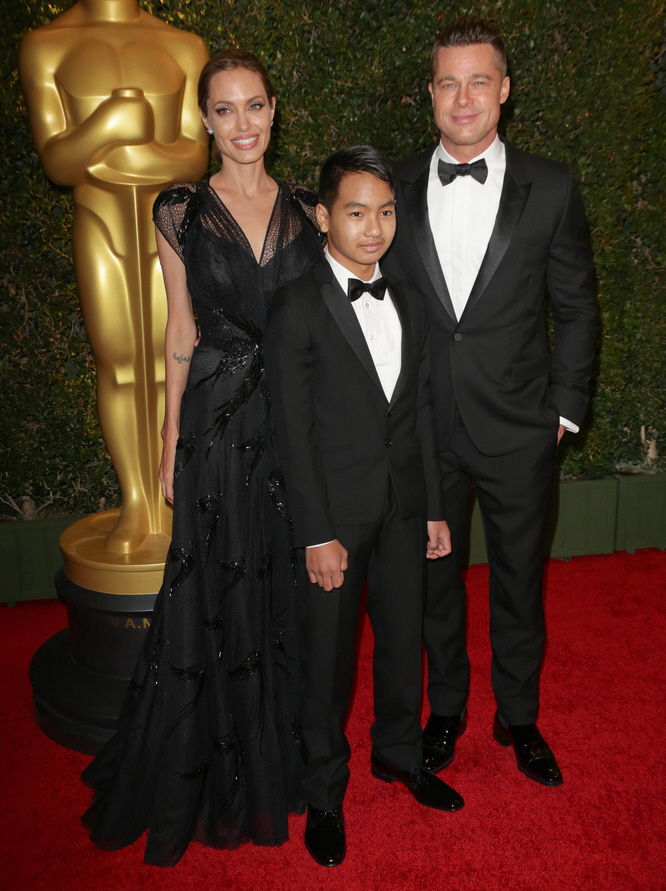 Angelina Jolie received her Jean Hersholt Humanitarian Oscar on Saturday night at the Governors Awards. These are some photos from the event! Angelina flew in from Australia (where she's filming Unbroken) and I don't know where Brad has been. Is he still in England, working on Fury? He still had his WWII haircut, which is why I ask. So, Brad came out to support his girl and OMG, Maddox came out to support his mom. Look at Maddox! God, he's grown up so much.
As for Angie… well, my girl looked beautiful. She wore this Atelier Versace gown which looks wonderful on her, and praise Jesus it was not a sack dress. It's black, of course, because Angelina loves black so much, but it's a great dress and it suits her. Good hair and makeup too.
Since the Governors Awards are more low-key and less time-sensitive than the Oscar telecast, Angelina was allowed to give a longer acceptance speech when she received her award. They released video of her speech, and she talks about her late mother Marcheline a great deal. Angelina made me cry a little. Seeing Maddox's pride made me a bit teary too.
PS… CB and I went to see 12 Years a Slave yesterday and I feel pretty strongly that Brad is going to win an Oscar for producing that film. So Angelina will have two Oscars and Brad will have one. Bless the Brangelina.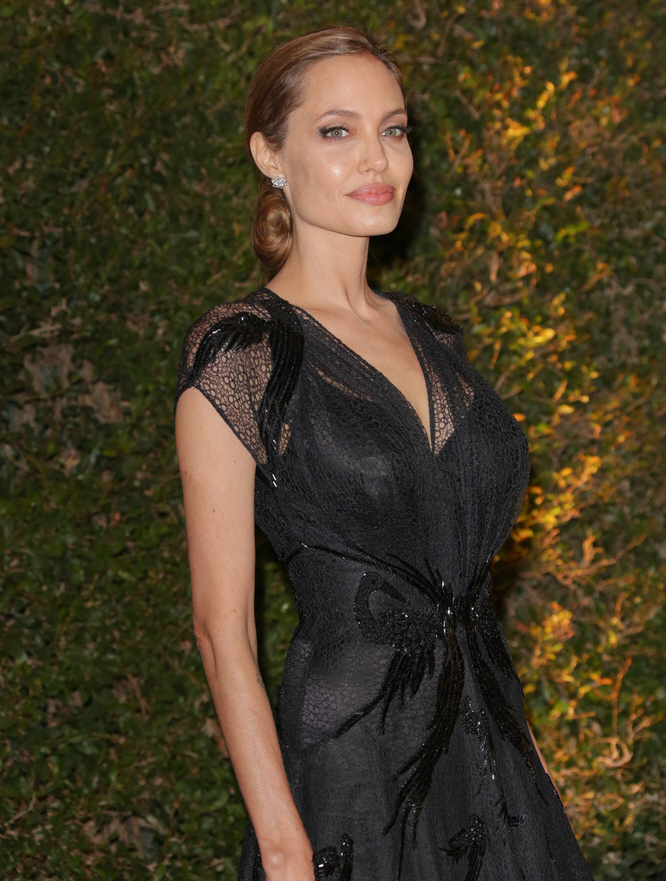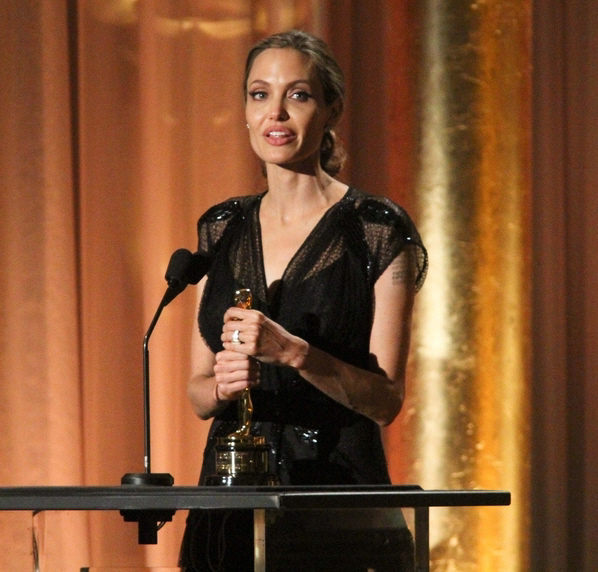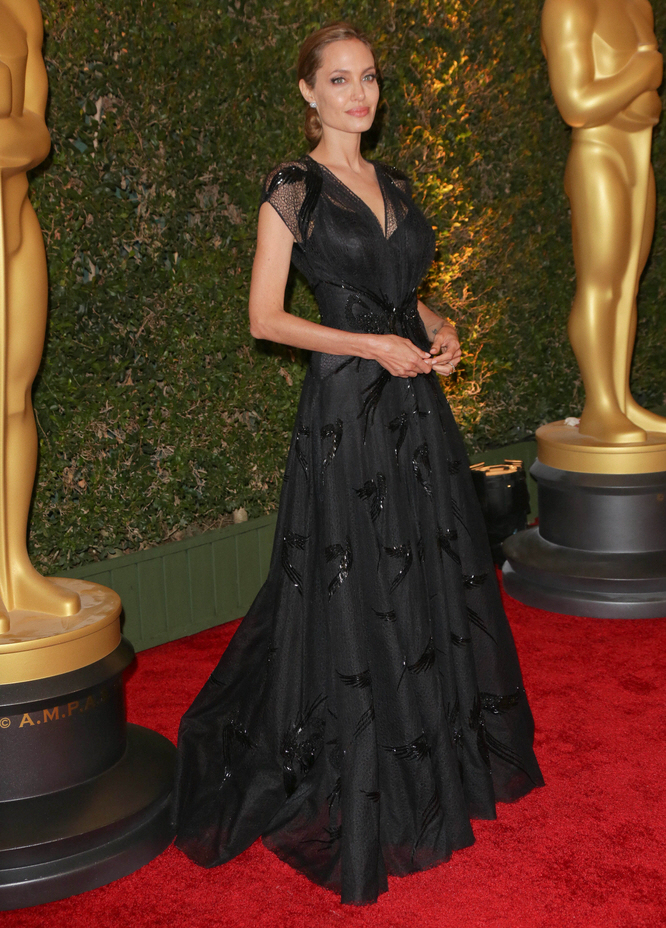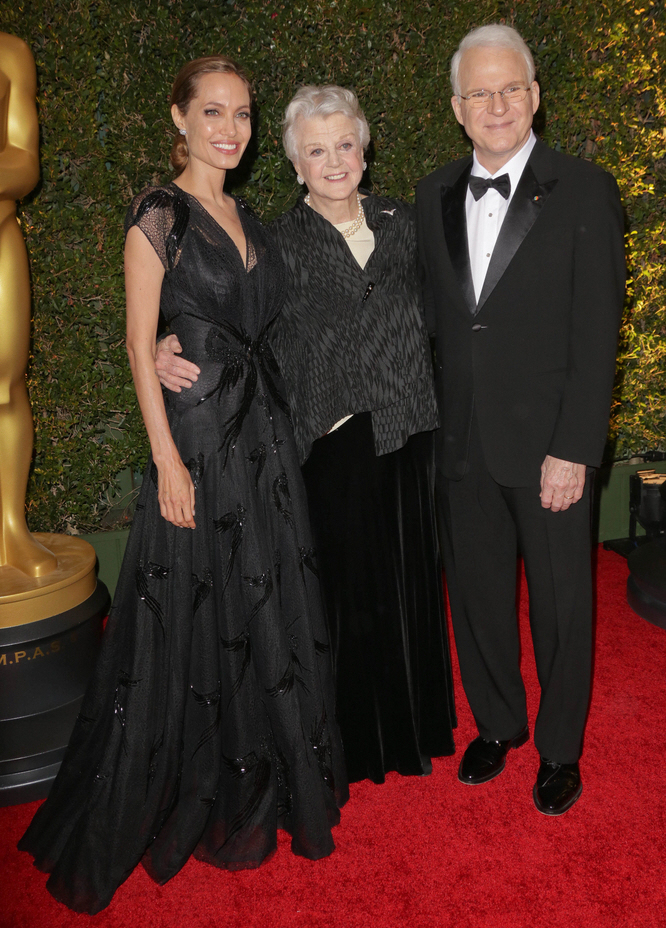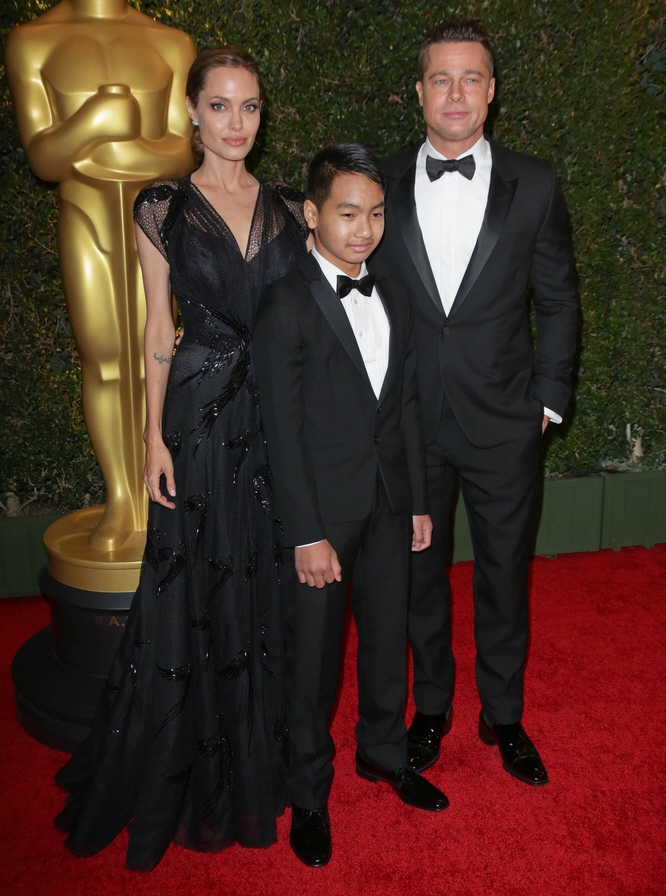 Photos courtesy of PR Photos.