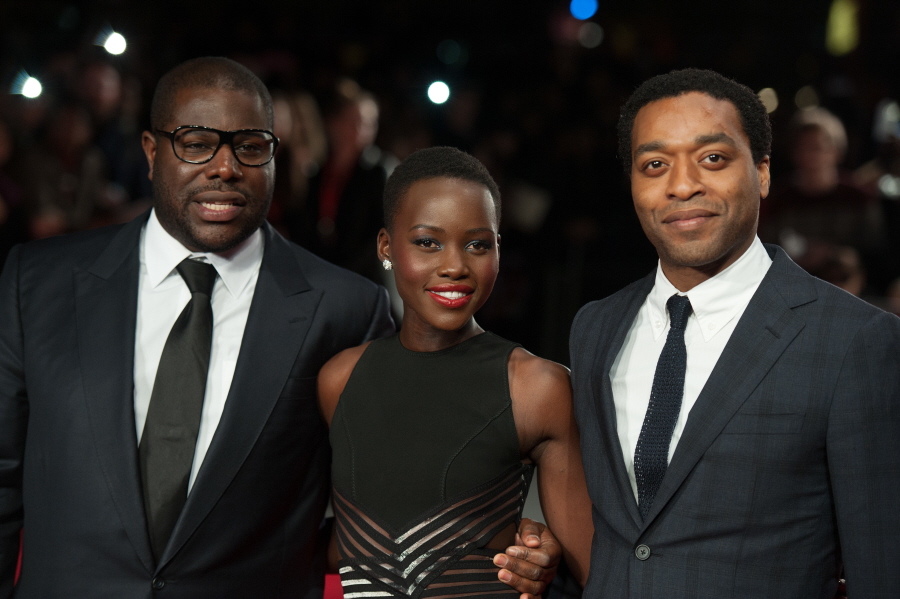 CB and I went to see 12 Years a Slave over the weekend! There were tears. There were frayed nerves and at one point, CB loudly proclaimed "What a BITCH" to one of the characters. There were also several points (usually involving whipping) that I had to cover my eyes. Overall… I'd say that 12 Years a Slave is an extraordinary masterpiece of a film, and I think it should and likely will win many, many awards. I'm also not in a big hurry to see it again. It's definitely not one of those films that you can watch several times. Probably because the film was so well-done, the horrors (both minor and major) are indelible, so many scenes unforgetable and the sadness will haunt you for days (and weeks, and months) to come.
I'm sure most of you are familiar with the broad story – Chiwetel Ejiofor plays Solomon Northup, a free man living in upstate New York, was kidnapped in Washington, DC and sold into slavery. He was forcibly taken to Louisiana, where he worked for assorted slave masters played by Benedict Cumberbatch, Michael Fassbender and Bryan Batt (best known to me as Gay Sal on Mad Men). The cruelest slave master, Epps, is played by Fassbender, complete with a ginger beard. Solomon befriends a few people along the way, including the young slave Patsey, played by Lupita Nyong'o. Other actors featured: Alfre Woodard, Sarah Paulson (she plays Epps' psycho wife), Paul Giamatti (as a slave trader), Paul Dano (as another psycho bastard) and of course, Brad Pitt.
Best Actor Stuff: I went into this film wondering if Ejiofor's performance was really going to be that showy or Oscar-worthy, but I have no doubts now. His performance isn't really "showy" but quiet, sad and absolutely heart-breaking. I have no doubt he will be nominated for Best Actor, and I think he's got a good chance at winning too. This is without a doubt Ejiofor's best work to date, and that's saying something because he's got a CV full of wonderful performances.
Best Director Stuff: I also have to say that this is the most mature work I've seen from director Steve McQueen. I watched both Hunger and Shame, and while both films are beautiful, difficult to watch and well-done, both films did seem to have an "experimental" edge, like McQueen was still discovering who he is as a director. 12 Years sees McQueen come into his own as a visual artist, as a storyteller, and as a director of actors. McQueen's eye never wavers, even when the viewer needs relief, McQueen doesn't give it to you. The film is neither preachy nor inauthentic, and all the credit belongs to the way McQueen tells Solomon's story.
Supporting performances: Cumberbatch played one of the more "benevolent" slave masters, but even then… he was far from a good man whatsoever. Still, I was slightly distracted by him because… well, frankly, he looked beautiful. Period clothing, great hair, that face. I know it's wrong. You don't have to tell me it's wrong. Still, I was distracted, especially during one scene when he leaned over Solomon and a lock of hair fell into Ben's face and my mind sort of wandered. As for Lupita and Fassbender, both of whom have been pegged early on for their award-worthy performances, I think it's for sure that both will be nominated for supporting-actor Oscars. Fassbender has said he "won't campaign". So… I don't see him winning, although his performance as a complete monster of a man is definitely award-worthy. Lupita… well, she just broke my heart. I'm not even in a place where I can talk about her performance yet.
Would I recommend this film? I think I would, but just to adults. It will be too much for, like, 13 and 14-year olds. I had to cover my eyes during certain parts and you should go into it knowing that the violence is never exploitative and that's what makes it so uncomfortable. This sh-t really happened. It happened for centuries. It was a holocaust, it was an extermination of generations of men and women brought to this country in chains and the least we can do is acknowledge that, and bear witness to that history. So, yes, it's a wonderful film and I'm glad I saw it and it should win all of the awards. But I don't really want to see it again for a long time.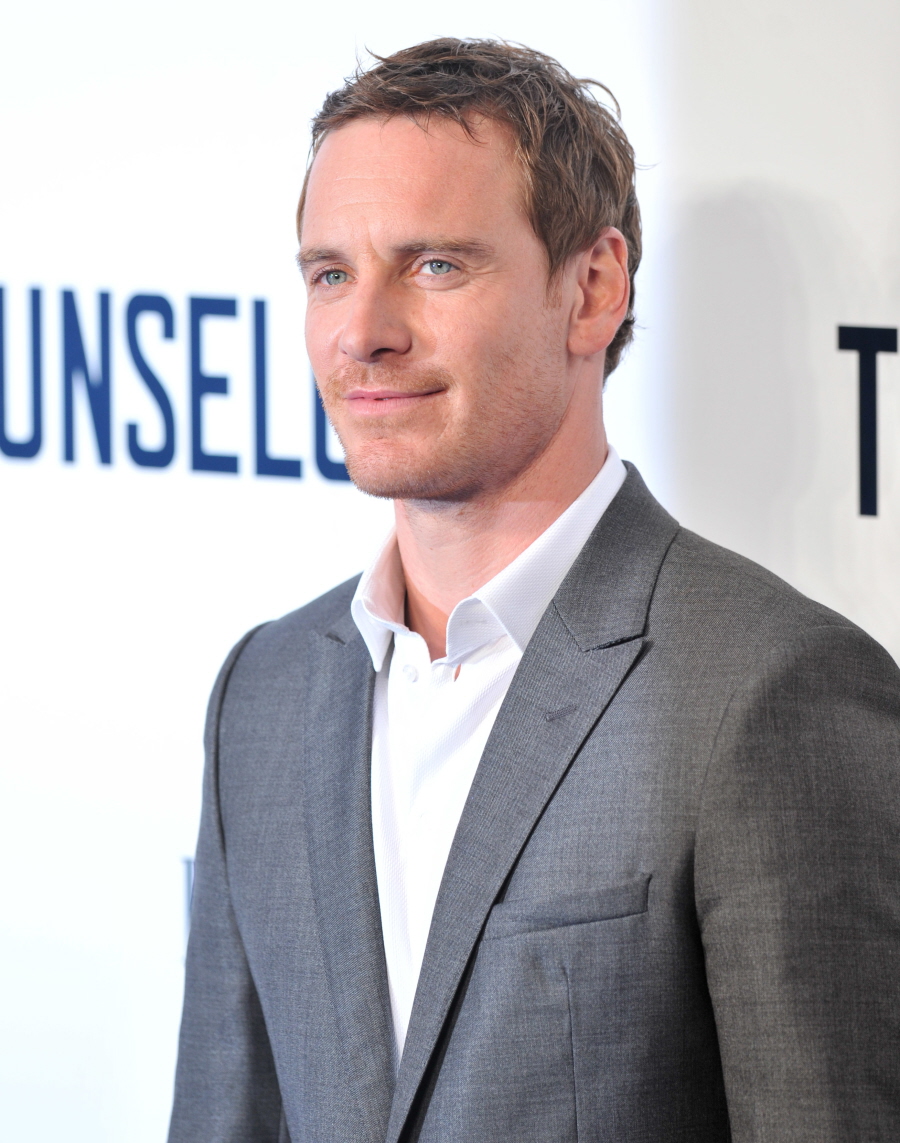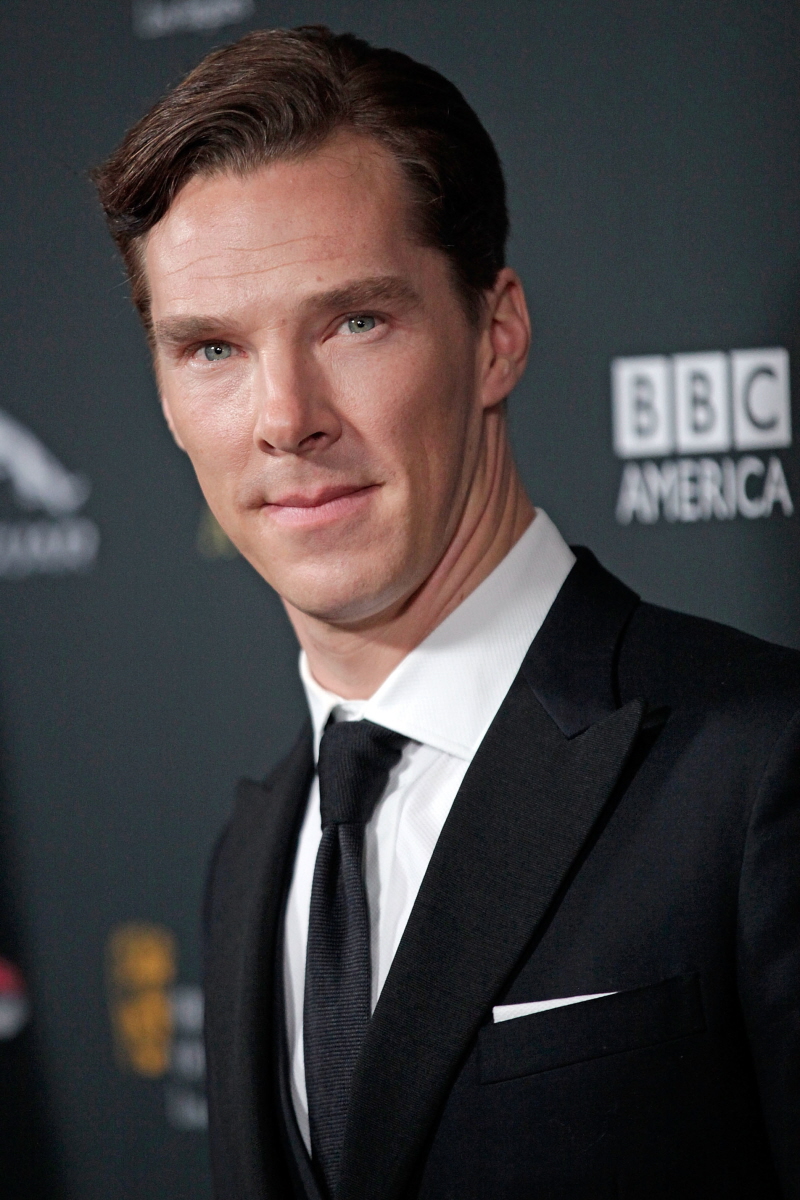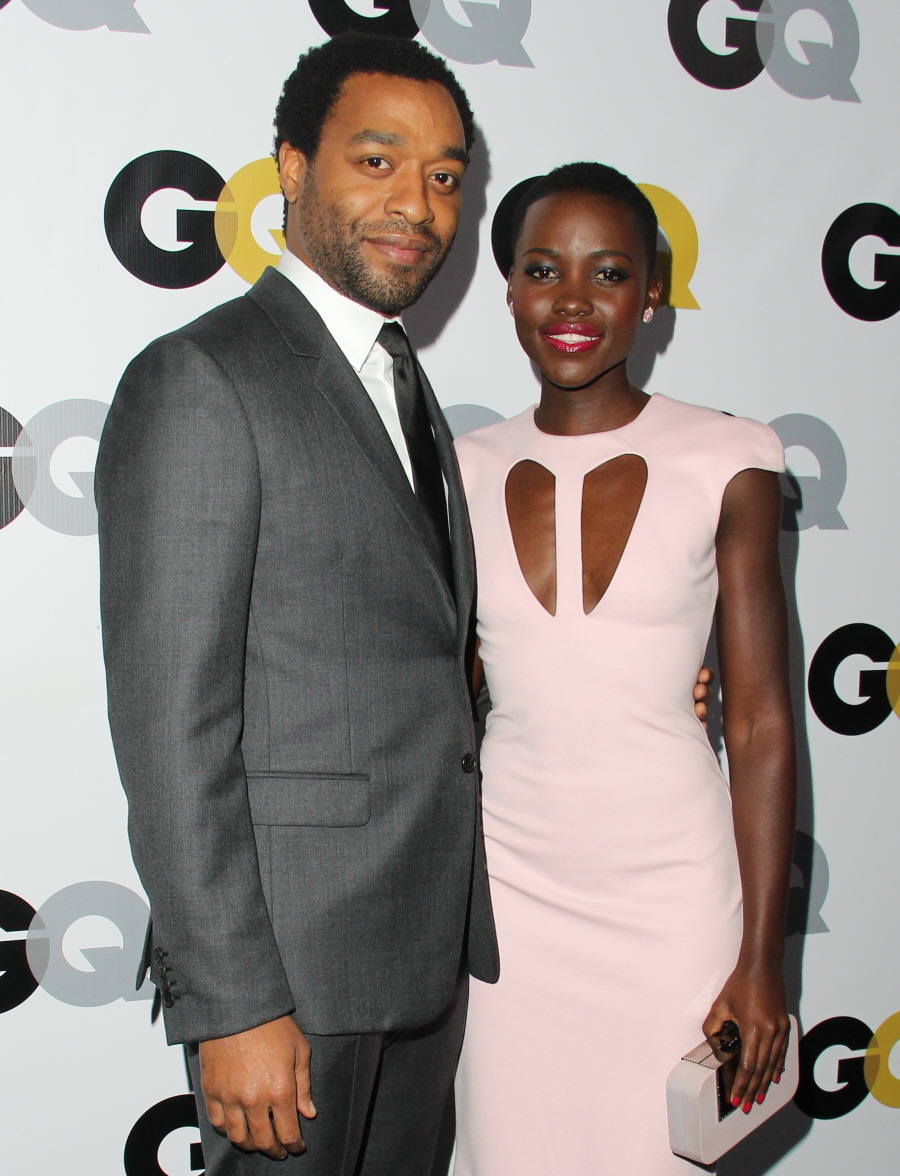 Photos courtesy of WENN.