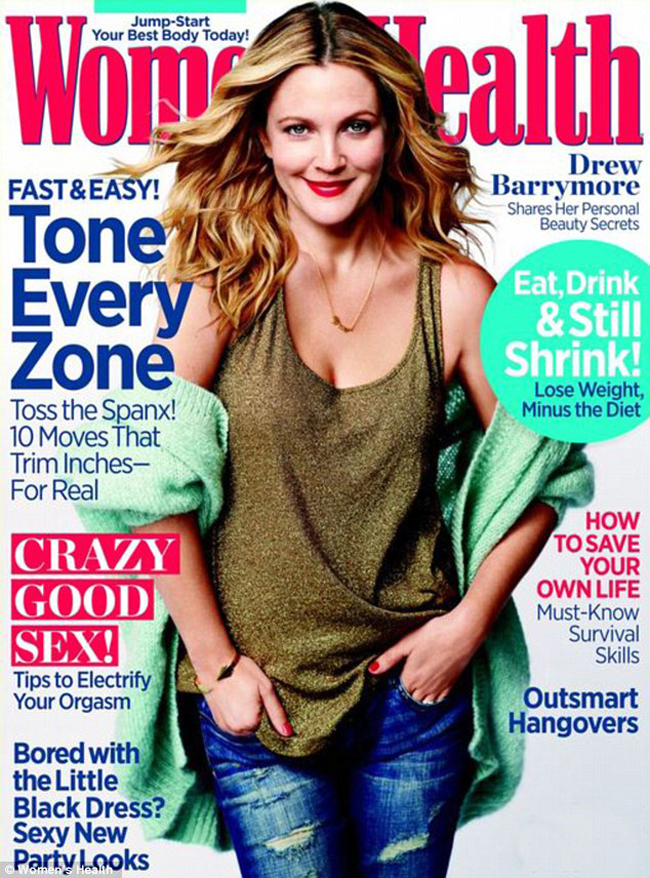 For the life of me, I can't figure out how Drew Barrymore keeps landing magazine covers. She's not appearing in any upcoming movies, but I think Drew's moving in the direction of her "lifestyle guru" peers. Not that she's launched a Goop-esque website or anything, but I feel it coming. Just wait.
Drew covers the December issue of Women's Health magazine to promote her new cosmetic line, Flower Beauty. The shoot must have taken place in the very early stages of her latest pregnancy because she's glowing like mad. She looks gorgeous, and I've always felt a weird connection to Drew because she's one day younger than me. Seriously! I am strange about stuff like that.
Drew's had her ups and downs and has lived a million lifetimes in just 38 years. She says zany stuff in interviews like when she's talking about how women are so moody (oh those poor men) and how women can't have it all (even though Drew has a nanny, etc.). She also gets really super enthusiastic about mundane things like dining rooms. In this interview, Drew once again comes off as very enthusiastic about whatever she happens to be talking about. In this case, she's talking about the magical experience of motherhood. She's so effusive, but it's hard to hate:
Why she got into the make-up biz: "I love doing the beauty line because it's so inherently feminine and so much of a celebration of women. I think about my daughter and how special that is to be making something that's so creative and empowering, so that really fits."

Her changed priorities: "Being a mom is first – that's now number one. Everything I'm going to do is going to have a real consciousness toward – is this a job I can do and still get home in time for dinner and have days where I get to do every diaper change?"

On working mother guilt: "Then I'm going to have to go out on certain days and work and not try to feel like the guiltiest person on the planet, which every mother understands."

Body-image pressure: "You're not supposed to look perfect while you're making babies. Making babies is the perfection. It's about feeling good in clothes and knowing you can get dressed up in the evening, work it for a minute, and maybe get back in a certain pair of jeans. But there's just no such thing as perfection. So if you're trying to get there you're just torturing yourself."

Her beauty tips: "My main beauty tip is don't say that negative thing when you look in the mirror. It just isn't healthy. That lack of beating up on ourselves–that's my new mantra. Happiness is the best make-up; a smile is better than any lipstick you'll put on"
[From Women's Health]
It's funny that Drew is talking about how "happiness is the best make-up" while she's shilling her own cosmetics line, but she's right. Most people look better while smiling than frowning, and the body language projected by a "smiler" (not the Miley Cyrus variety) goes miles to impress other people.
As for her statements on motherhood, we get it, Drew. You're the first parent ever. Just like every other first-time parent out there, right? I give it a few years, and Drew will be acting like parenting is old hat. Again … just like every parent out there. We parents can be so nauseating sometimes.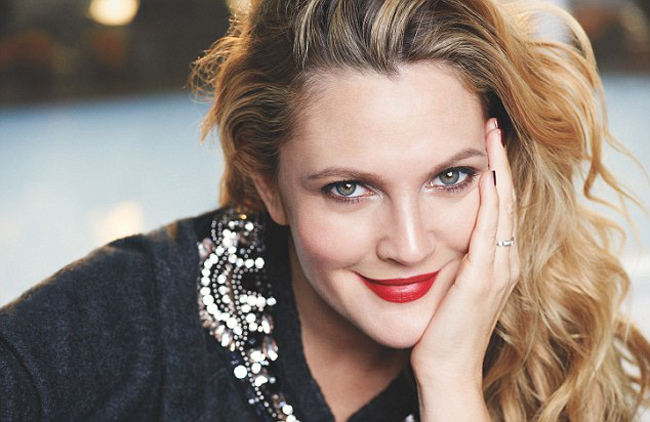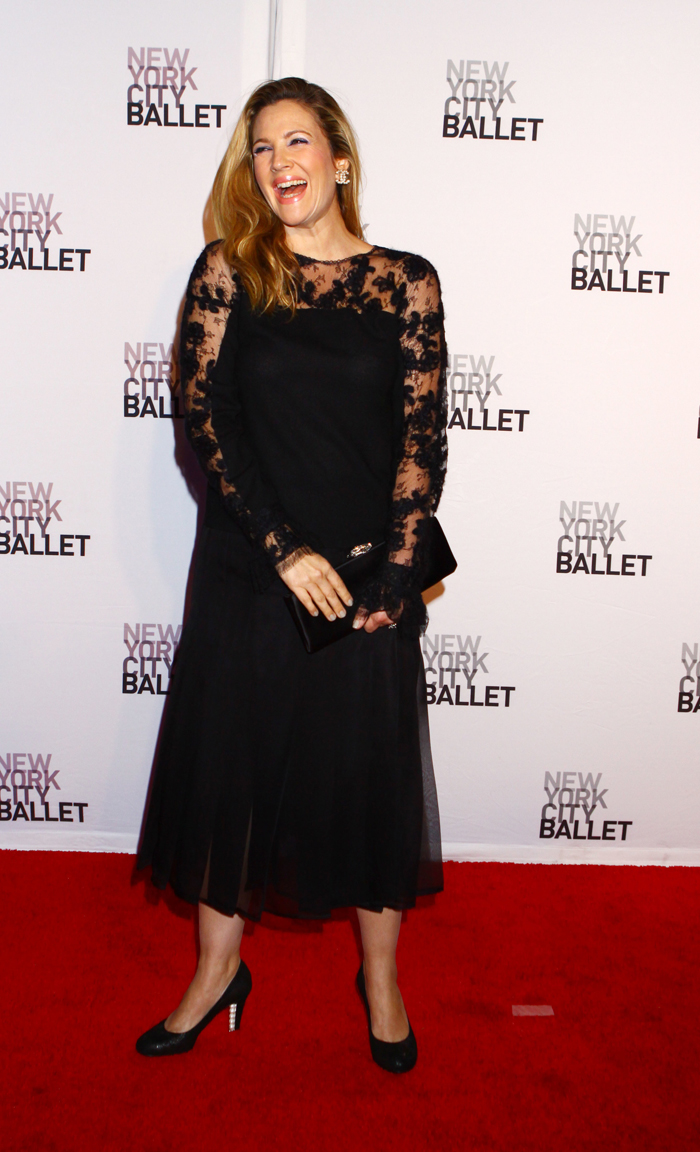 Photos courtesy of Women's Health & WENN