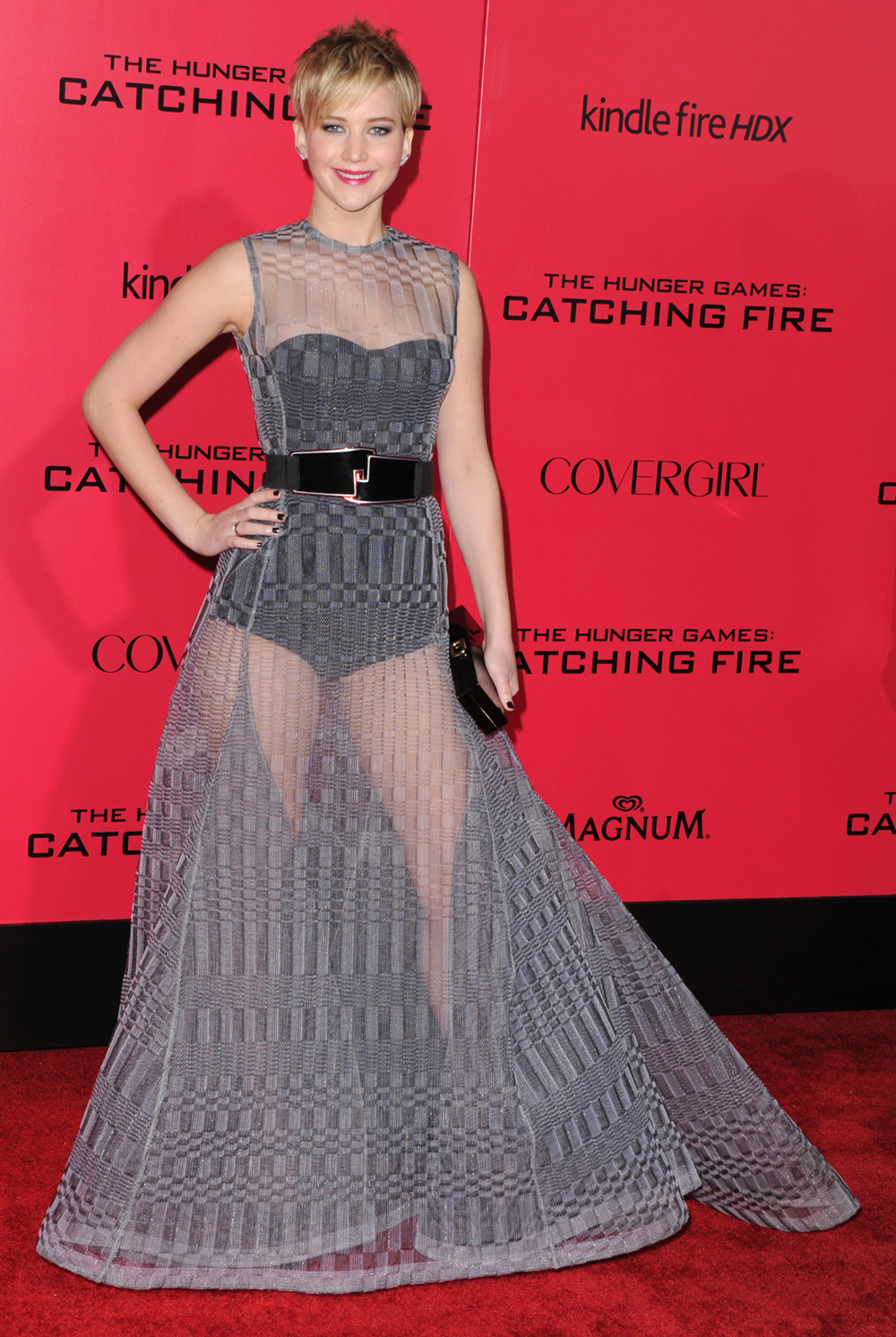 Last night was the premiere of Catching Fire in Los Angeles. I streamed the red carpet, and when Jennifer Lawrence finally arrived, there was a huge round of screaming from the crowd. I don't think they were screaming about her dress — just that her car had arrived and everyone knew it was her.
Jennifer wore Dior again of course. She's been gradually going more daring with each red carpet on this tour (with sideboob and frontboob in Paris). Now we're seeing a sheer, knitted, grey-blue gown with … a swimsuit underneath. I guess it's more of a bodysuit, right? Her body is fantastic even if the back view is a little bit cheeky. She must have felt slightly conscious about her booty hanging out because she kept checking to see if it was still there.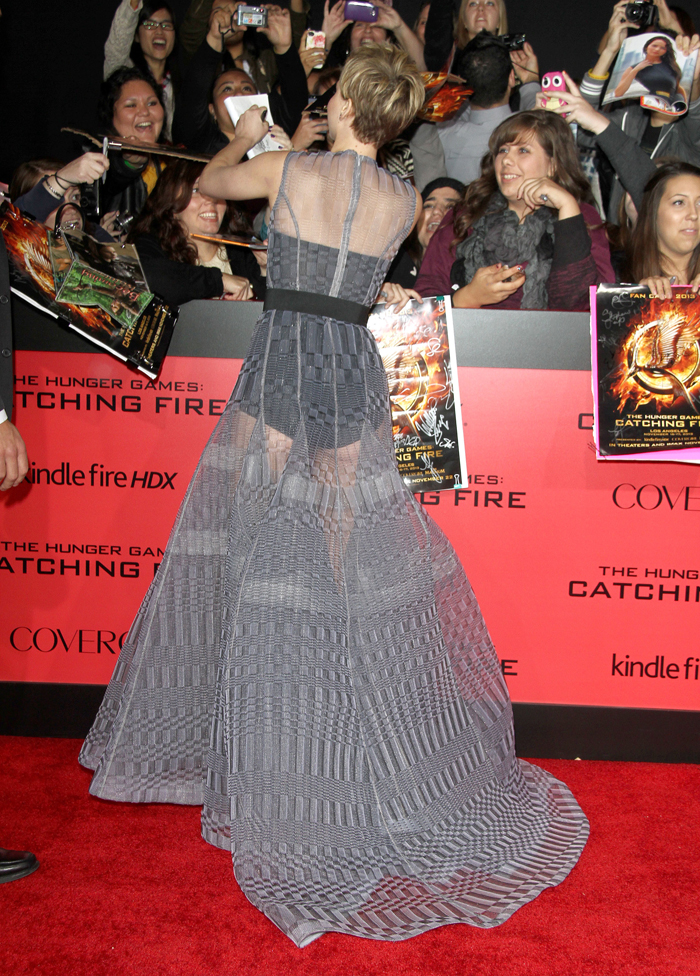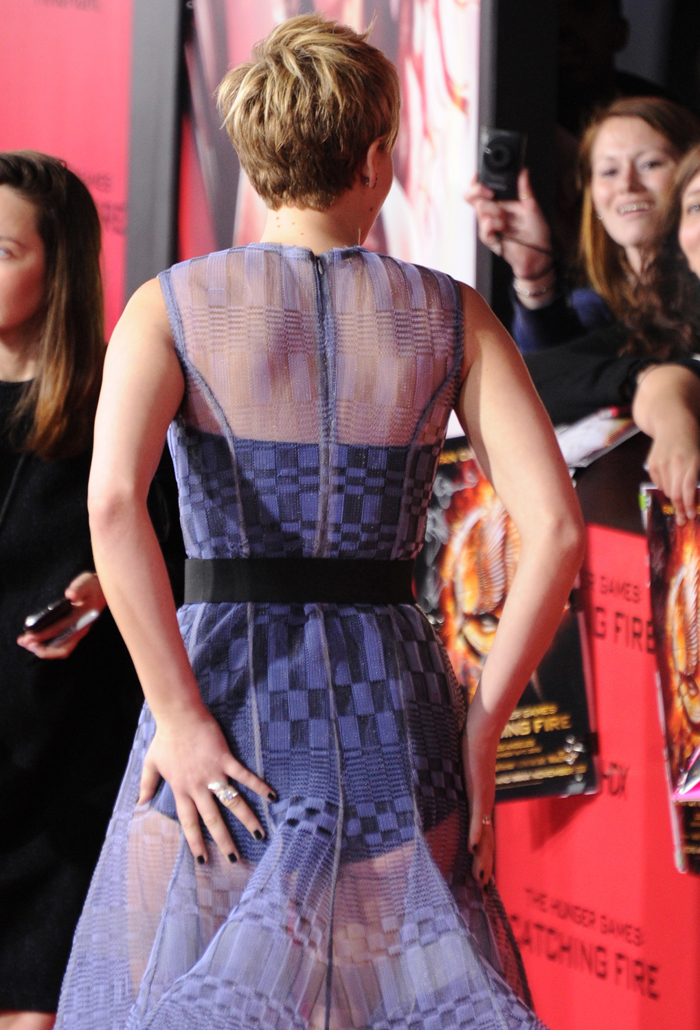 JLaw's hair and makeup looked good. I think the hair could have been piecier and gone better with the dress, but her makeup is rosy and perfect for the occasion.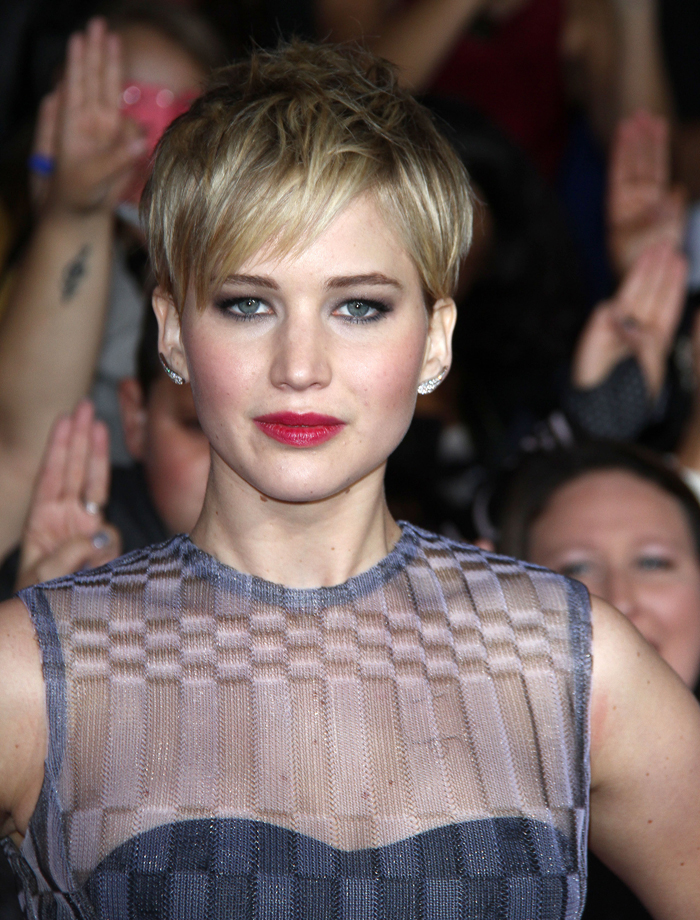 Elizabeth Banks killed it in this orange Versace gown that was strapless with some cool metallic details around the waist and bodice. She looks absolutely stunning here and got every detail right. Check out the back view. Damn!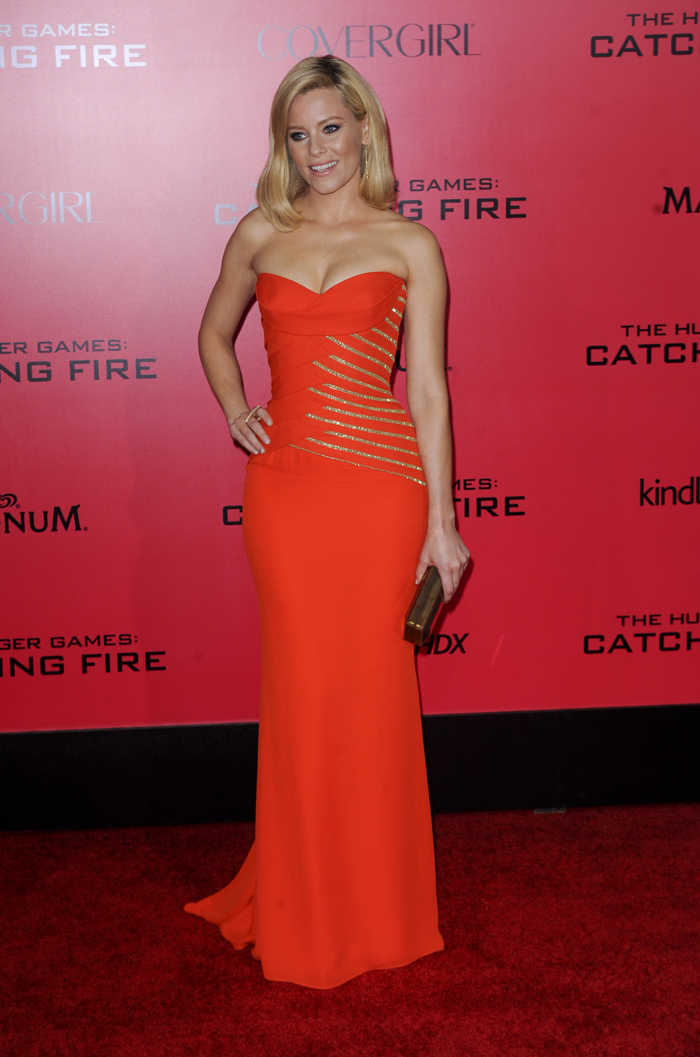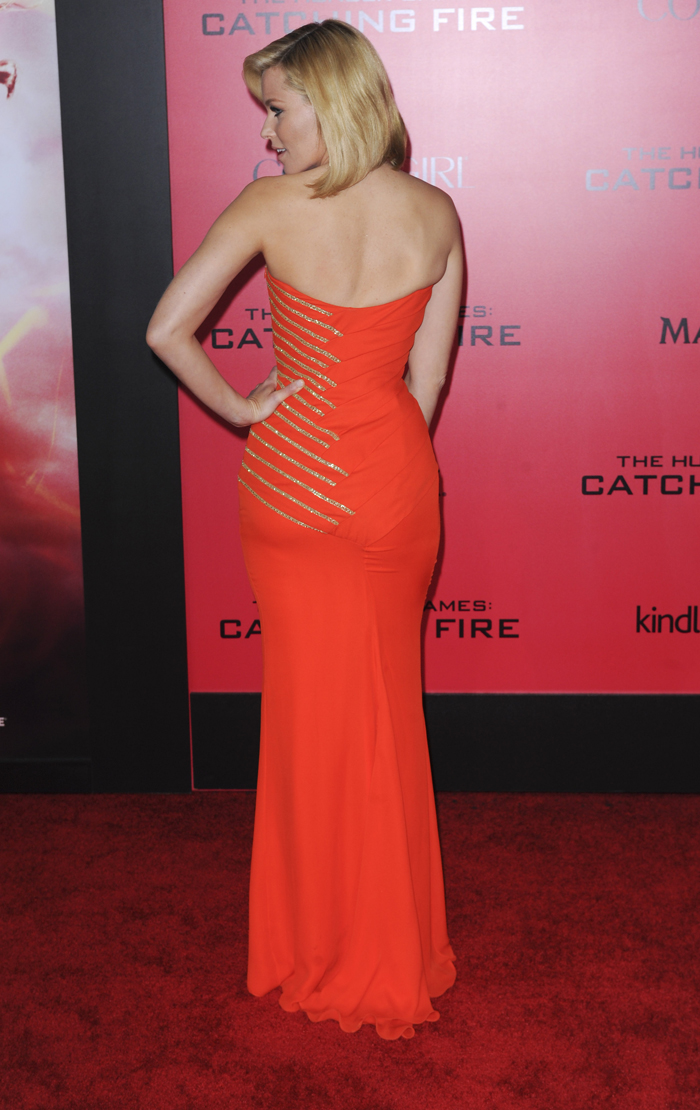 Jena Malone chose an embellished Nicholas Oakwell gold gown with sheer panelling and ombre details. The dress is fine. I think she looks pretty washed out in this color, but it could be the bottled blonde contributing to the look. Her hair looks greasy, and her makeup is whack.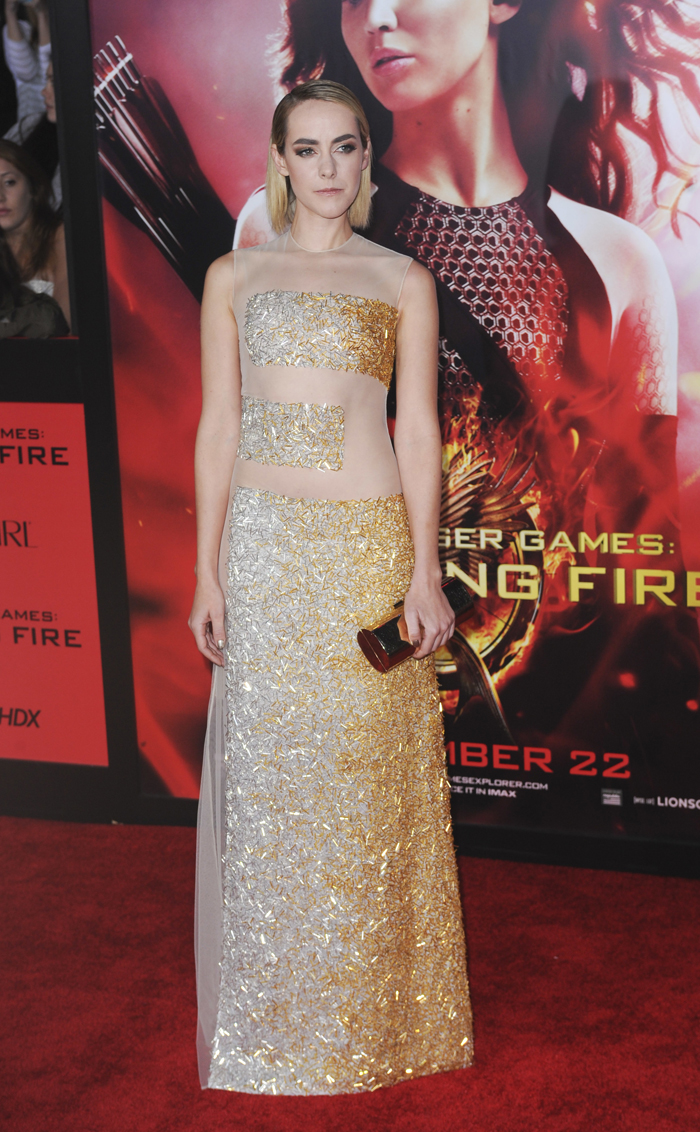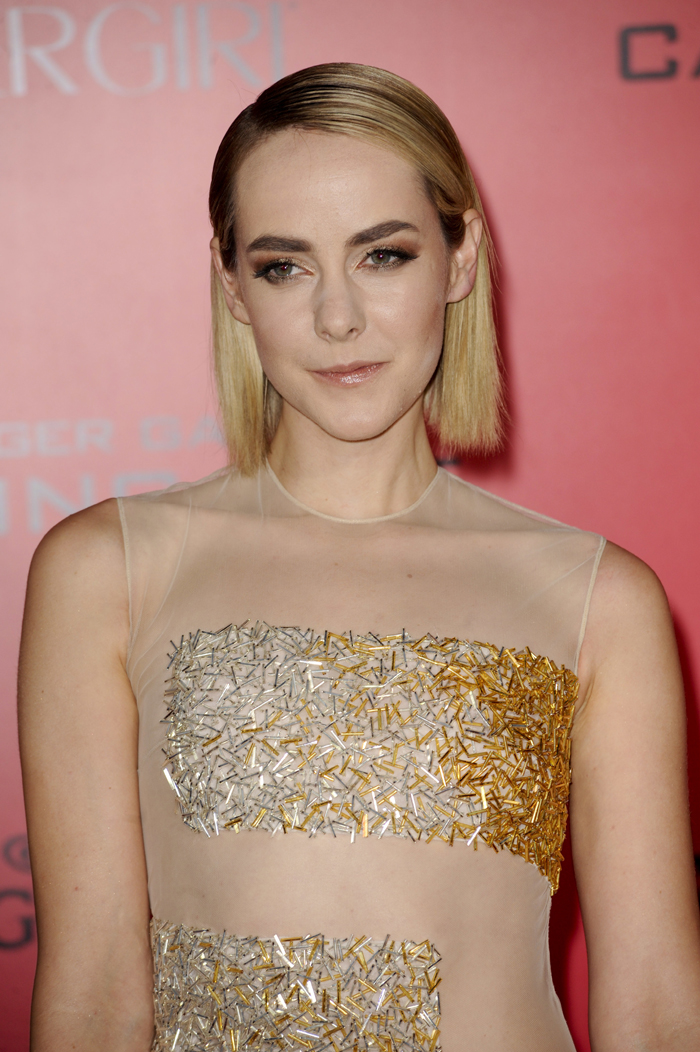 Meta Golding (Enobaria) tried to work it like Angelina's leg in Georges Hobeika. I love the color of this dress, and she looks very sexy.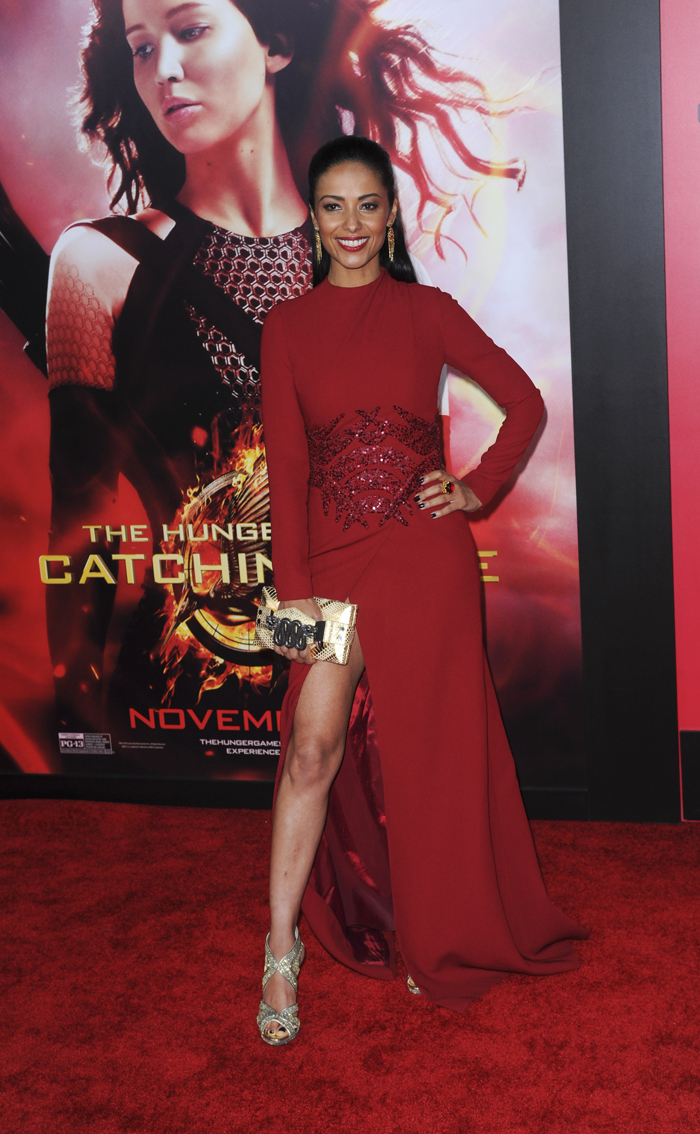 Willow Shields (Prim) was age appropriate in a flowery Katie Ermillo strapless gown. She's so pretty and fresh.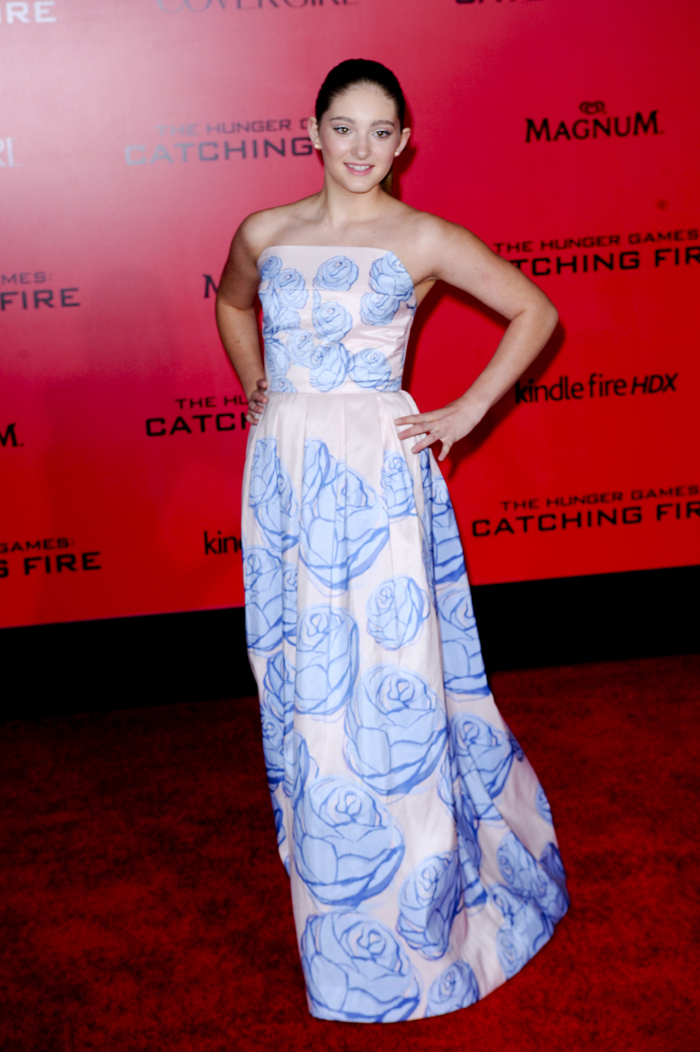 Kiernan Shipka is so bloody cute. She wore a Miu Miu top and skirt with Jimmy Choo pumps.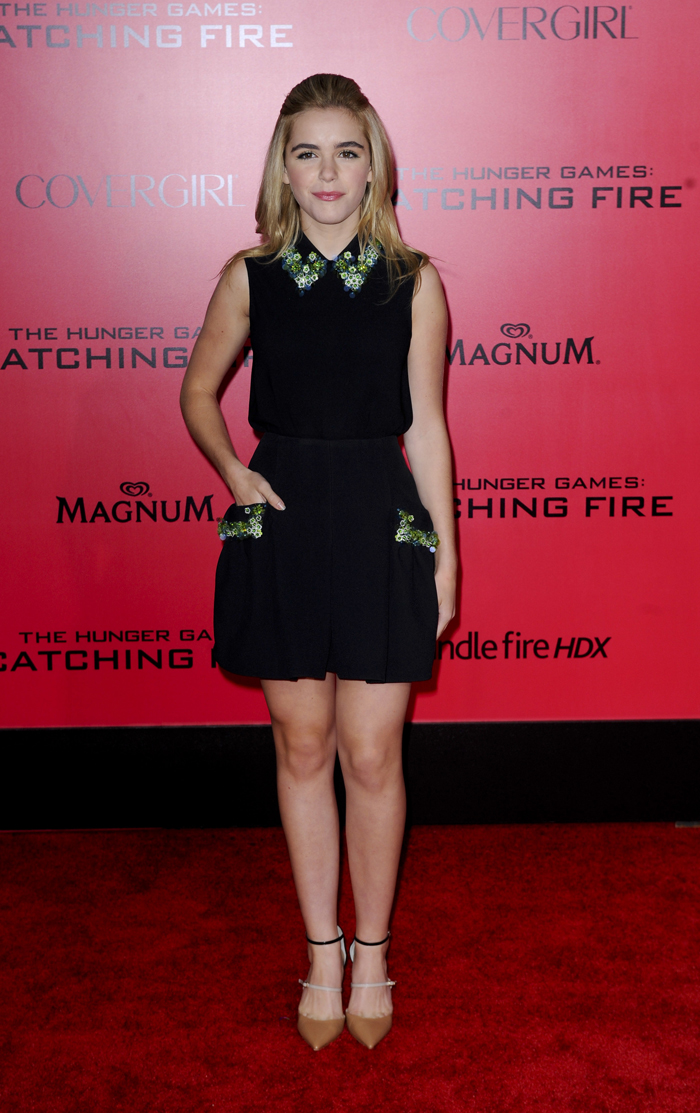 Ashlee Simpson went for glamour in a full-on Amanda Wakeley gown. She looked like a member of the RHOBH cast.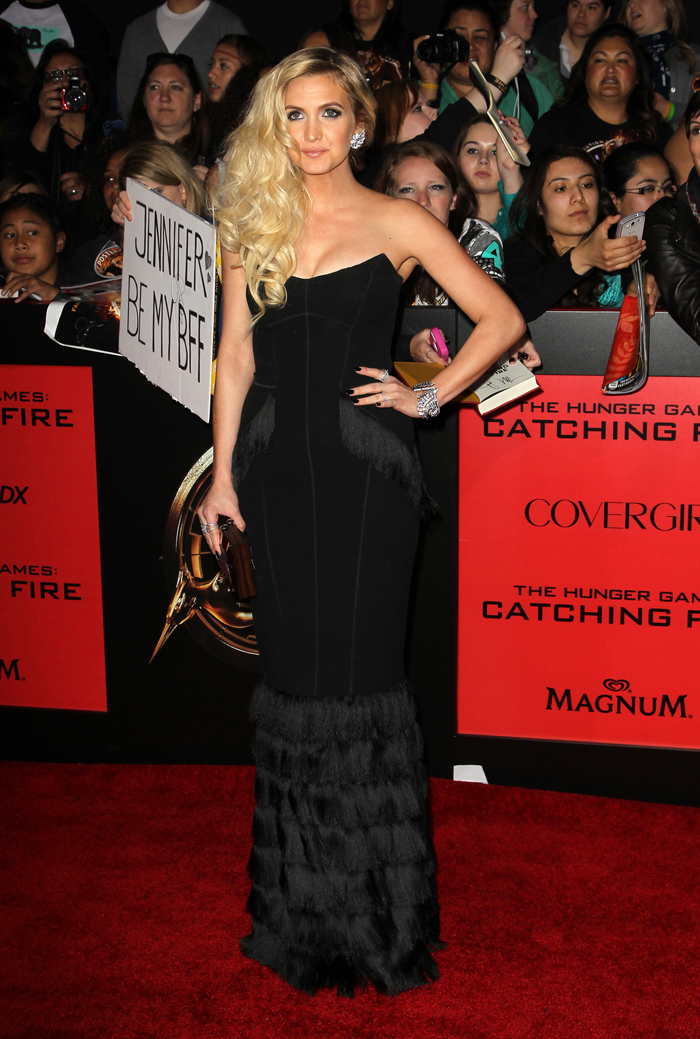 Lenny Kravitz finally attended a premiere! He wore Saint Laurent and some super funky shoes that only Lenny could pull off. Zoe was with him to support both her father and BFF JLaw. She wore an airy Balenciaga frock, which was admittedly cool too.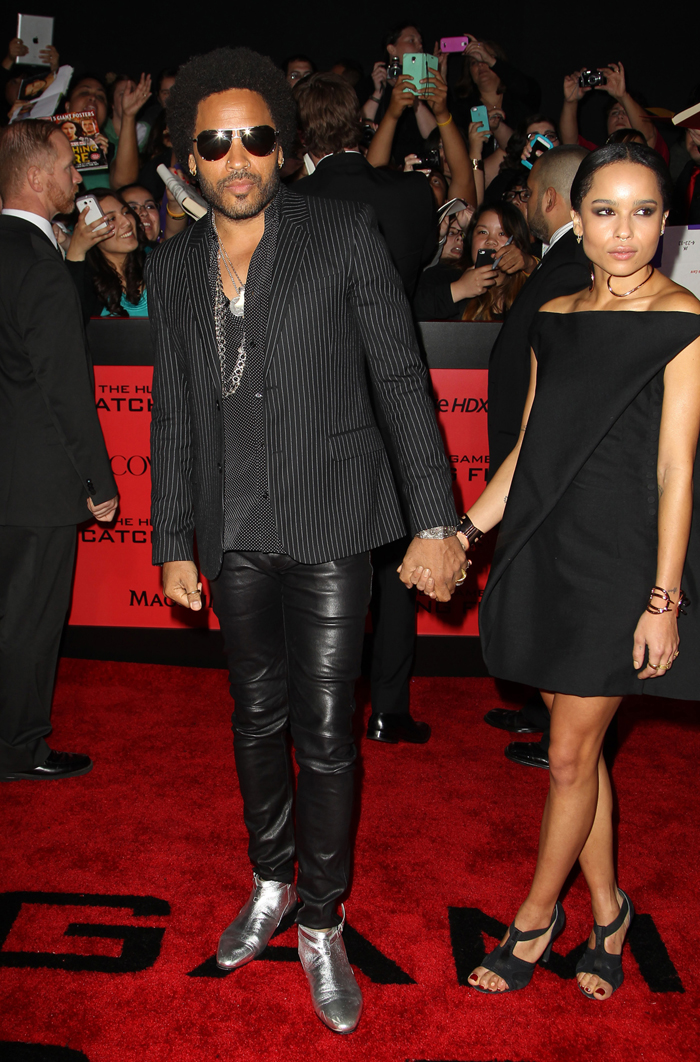 Liam Hemsworth wore Dior Homme. His brother Luke was there too, and I included a photo in the gallery.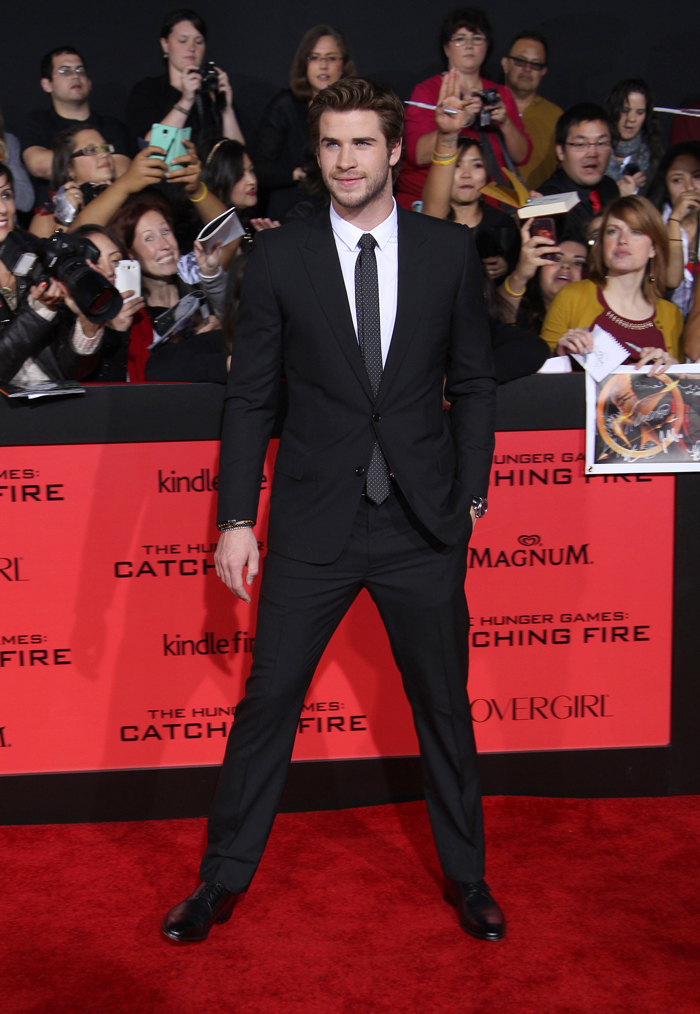 Josh Hutcherson brought it in Dolce & Gabbana. He looks great in a three-piece suit.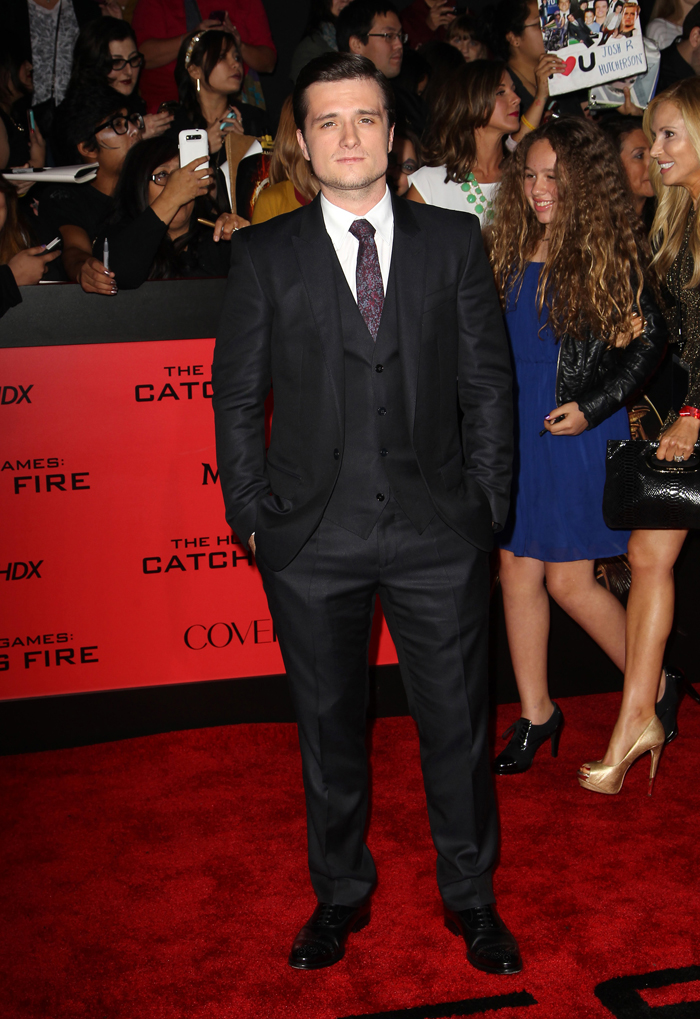 Sam Claflin's hips don't lie in this Alexander McQueen "Prince of Wales" jacket and pants. I don't even think his hips are the main problem! Maybe pointing those feet forward would do the trick.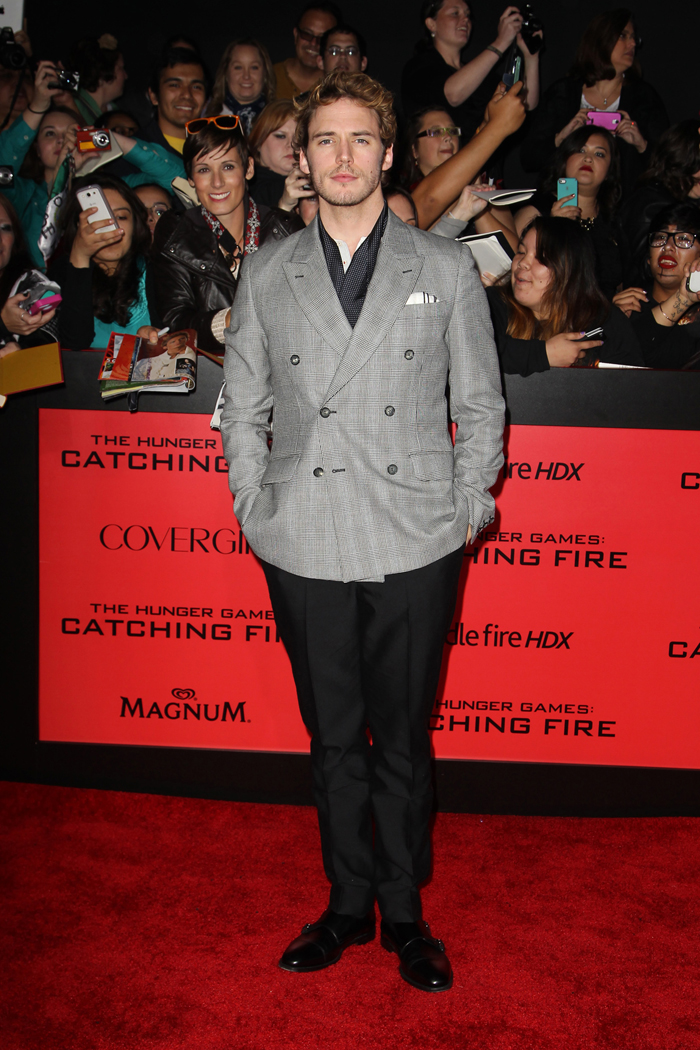 My boo Donald Sutherland was full of aplomb.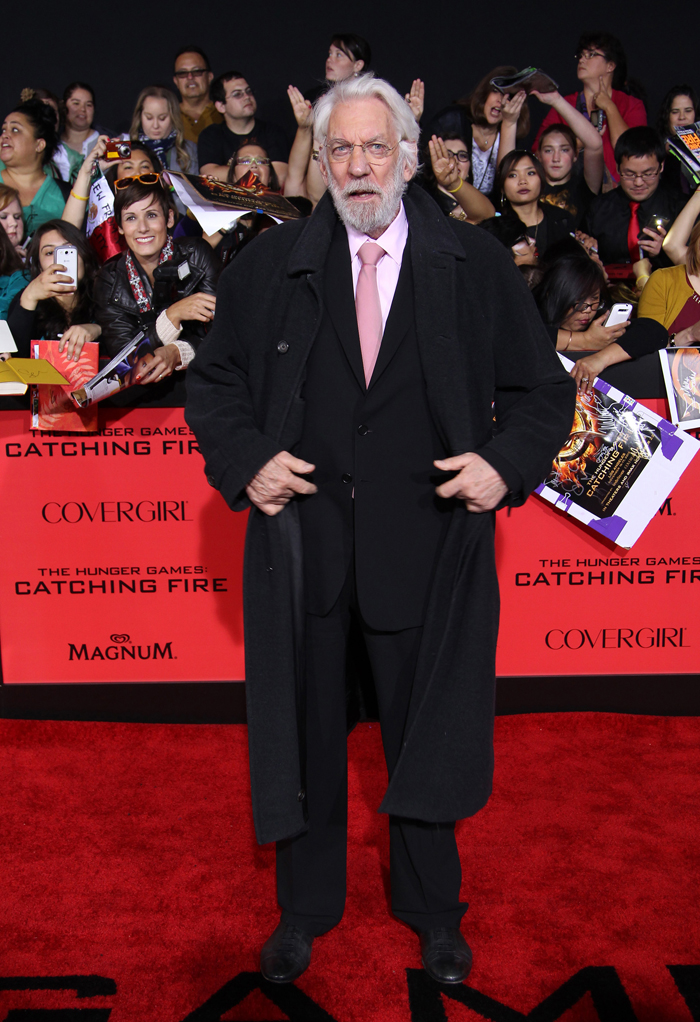 Woody Harrelson, I love you, but you look like sh-t.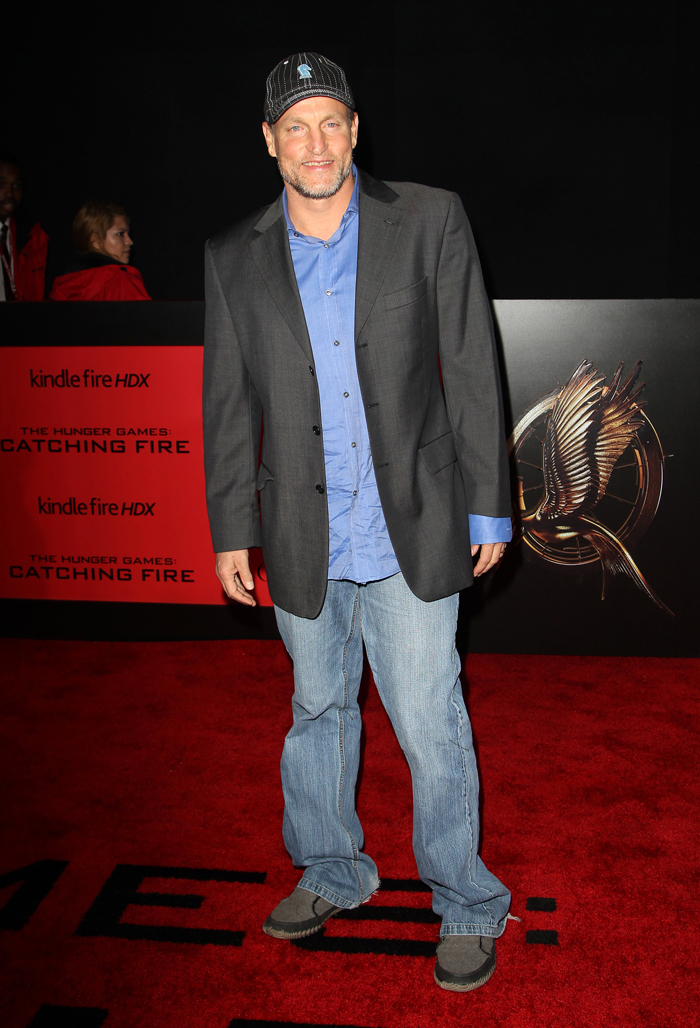 Photos courtesy of Fame/Flynet & WENN