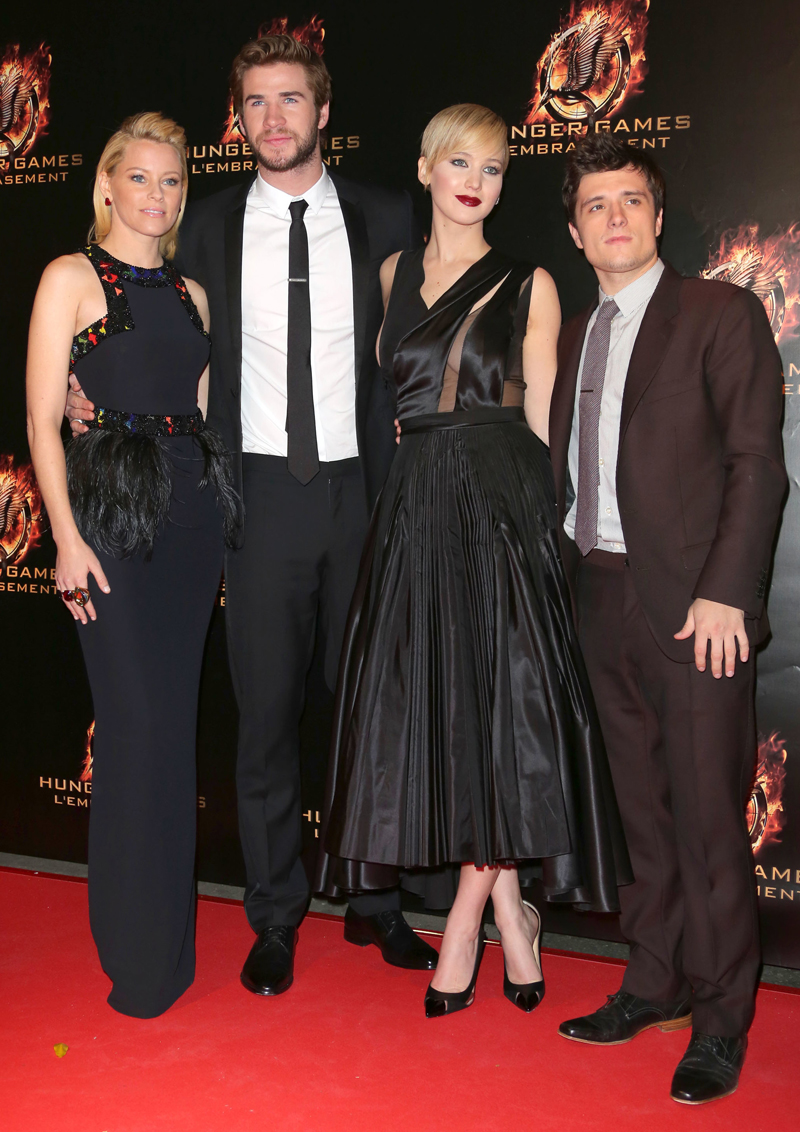 Jennifer Lawrence has been promoting Catching Fire worldwide for the past week including premires in Rome, Madrid, and Berlin with mixed results. If we're just talking about clothes, the London premiere was particularly iffy. Most of us have recognized that Dior and Jennifer are a weird match, but these jaunts have still quite entertaining. This sequel should be a box-office smash that deserves all its success (sketchy Finnick promotion notwithstanding).
Sadly we don't have photos from the Oslo premiere, but JLaw stepped onto the Paris red carpet flanked in Dior couture. She doubled down on the barely-there sidebook from her Rome look, and the Paris dress is definitely more scandalous than we're used to from uber-wholesome Jennifer. The runway version of this dress illustrates that this gown wasn't meant for anyone with an over-B-sized rack, but Jennifer still carries off the look. Or does she? Any more boob, and we'd be blurring like crazy.
I'm not so sure about JLaw's "goth" makeup. The dark-red lips are pretty cool, but the severe eyeliner is a no go. The ear cuffs are kind of neat though, right?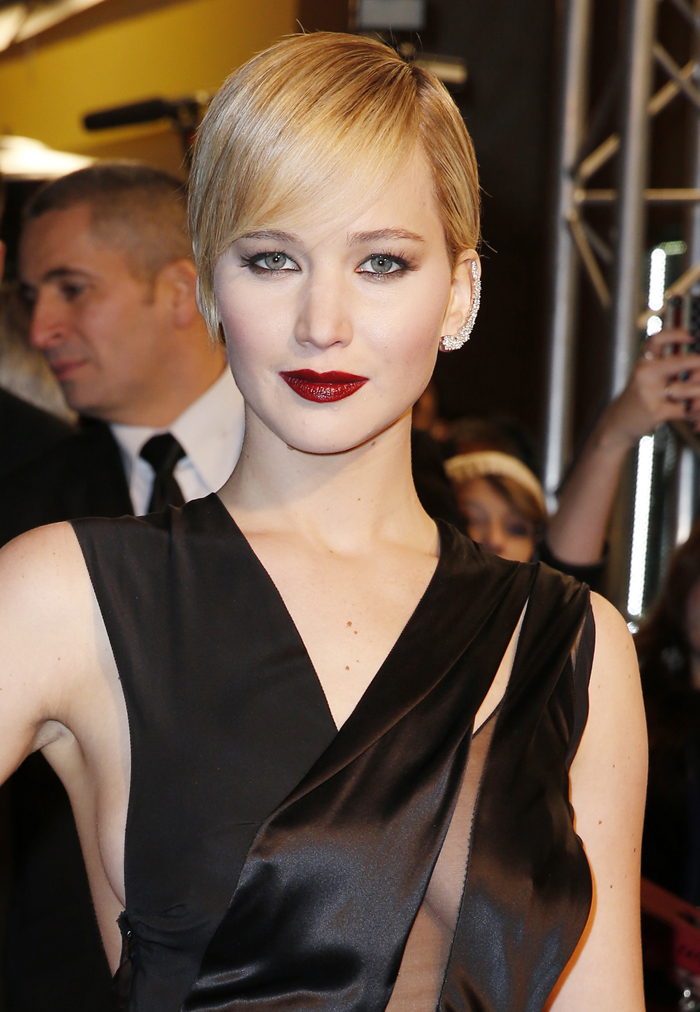 Elizabeth Banks wore a halter gown by Alexander McQueen. The dress itself is decent, but the stylists didn't tailor it well to her body. LIz has an amazing bod, and there's no excuse for a dress making her look frumpy. I've included some closeups of her McQueen clutch & statement jewels in the gallery.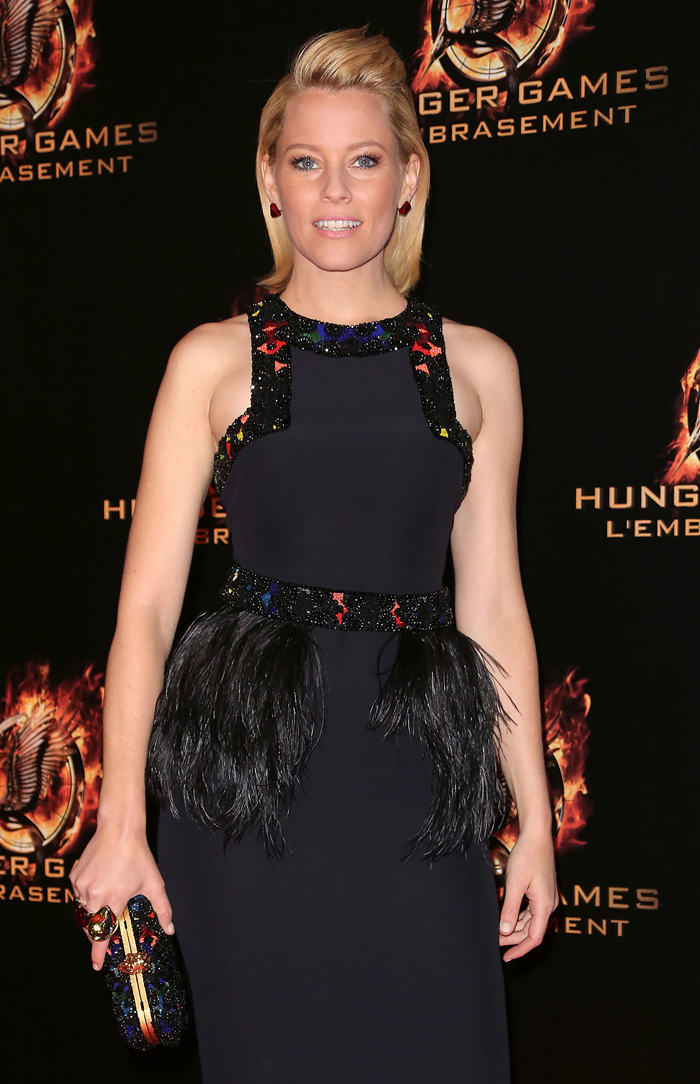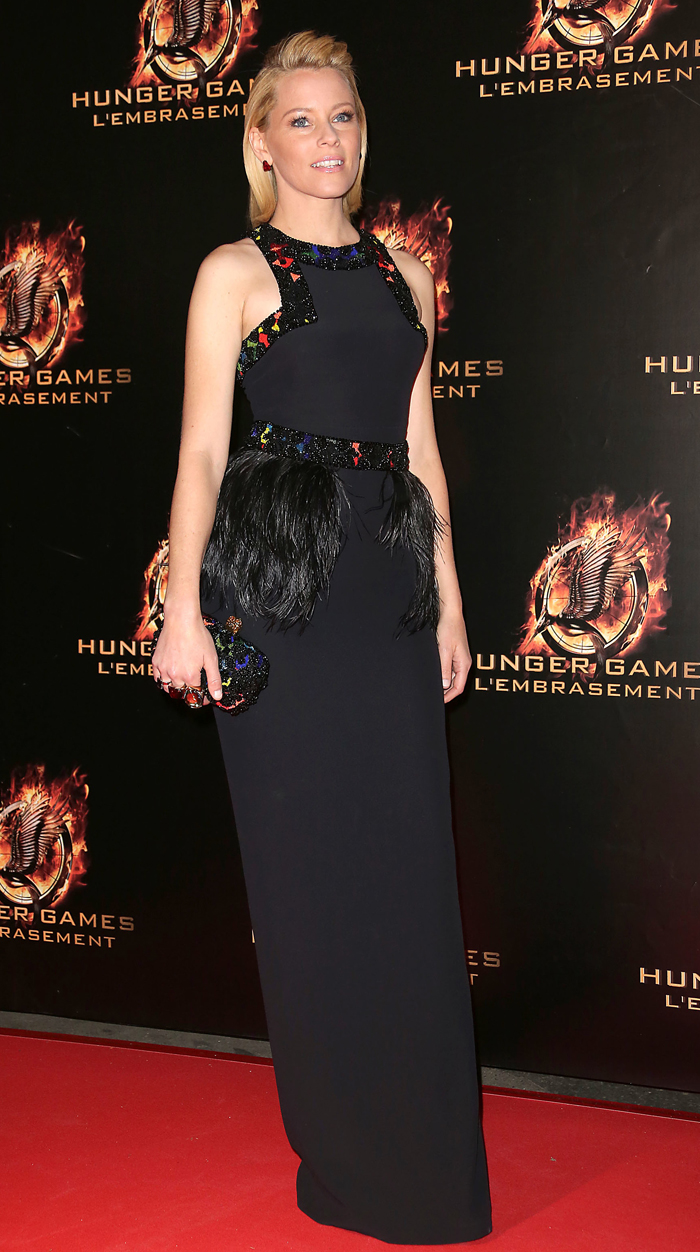 Here's a "bro" pic of Liam Hemsworth in Dior. Josh Hutcherson's amazing jawline topped off a Dolce & Gabbana suit.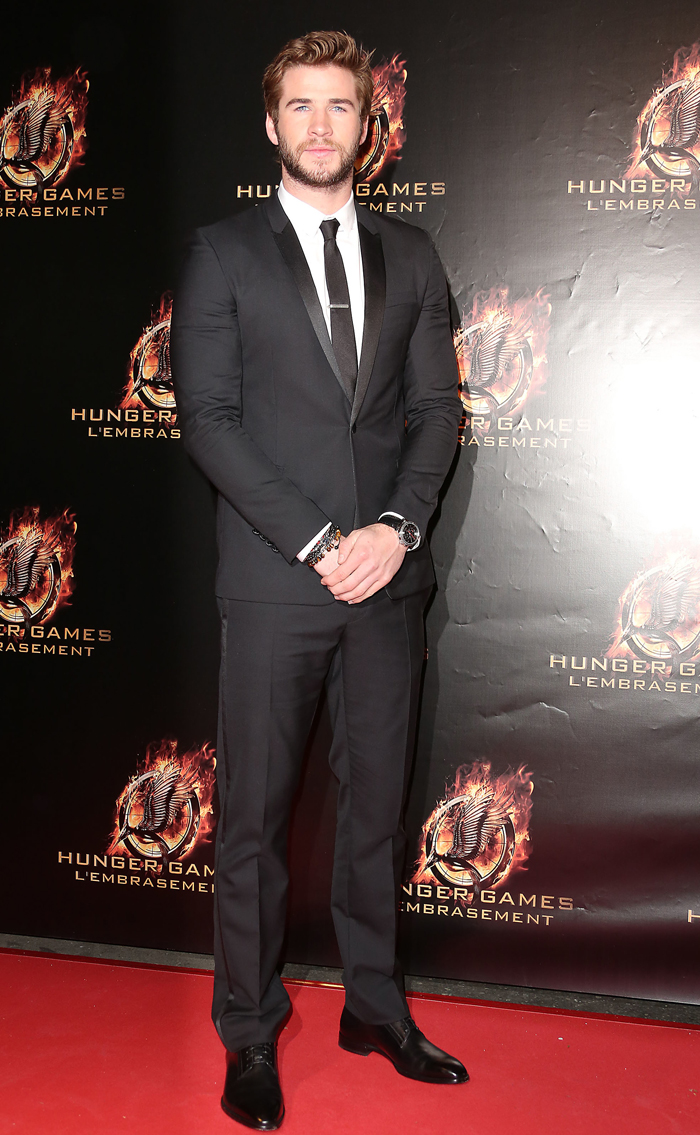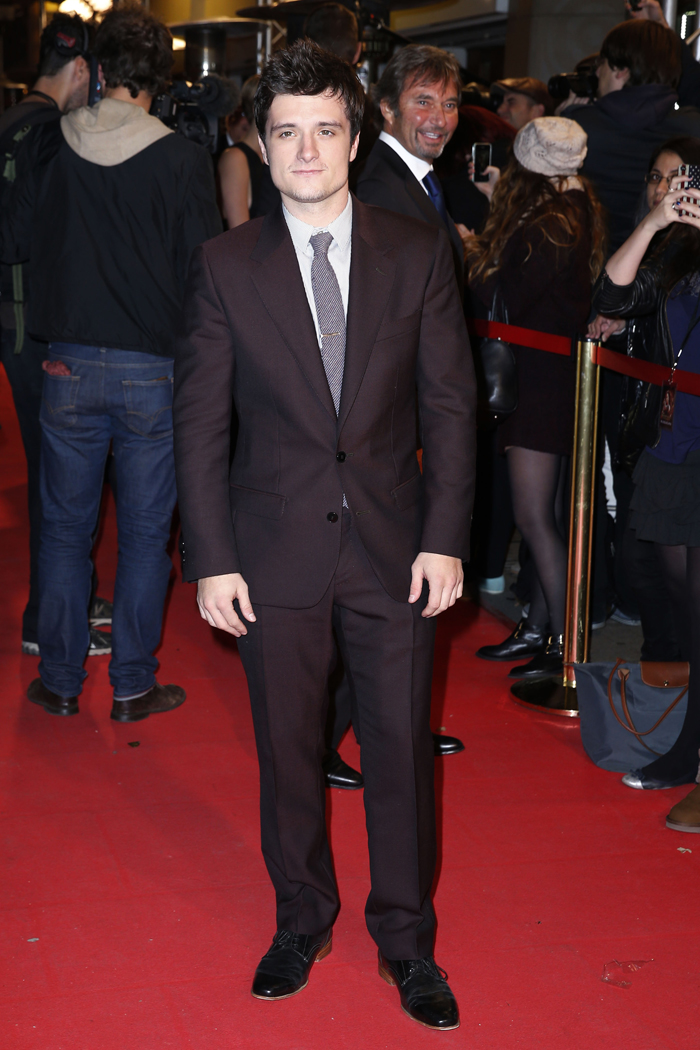 Photos courtesy of WENN