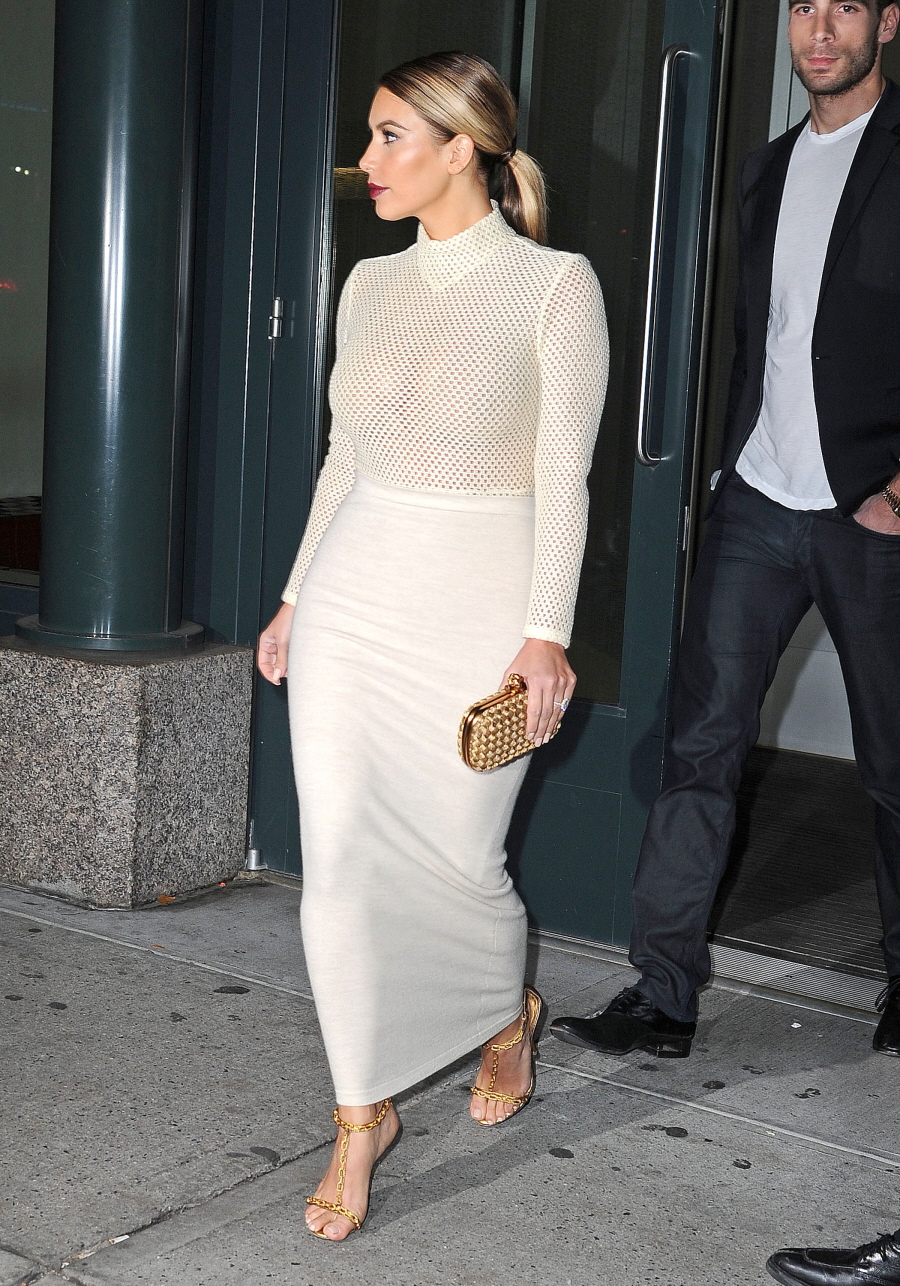 Lord, so much drama from Kim Kardashian and Kanye West. I can't even. First, these are photos of Kim out to dinner with her sister in NYC. I've been staring at her optical illusion blouse for too long and it's giving me a raging headache. I don't think we can see Kim's boobs in these photos, but if you can, I apologize.
Kanye appears on today's Ellen DeGeneres show where he discussed Kim, the proposal and all of that good stuff. Kanye also debuted his new music video for "Bound 2" and… I think we can safely say that this is the cheesiest thing I've seen in months. Kanye cast Kim in the video, and her "music video acting skills" are laughable. Megan Fox is a much better music video actress, and that saying A LOT. Here's the NSFW-ish (there's shadowy boob but you can't really see anything, much like these photos) video:
As for Kanye's comments about Pres. Obama. Ugh, let's get into it. In 2009, Pres. Obama called Kanye a "jackass" and recently Obama dropped in a dis to Kanye and Kim in a speech, saying something about how we shouldn't care so much about what Kim is wearing or where Kanye is vacationing. Kanye now claims he felt "used" by Pres. Obama:
"Oh, you talking about how he use to come and visit me and my mama and tell me that he's about to run for president? I just think that we're pop icons, and the president likes to use that type of thing just to be down and stuff. People was fine with me being everyone's punching bag for about five years — 'Man, this is the person we love to hate, so if you want to distract people from everything that's going on […] just say you hate Kanye and there's going be 30 other people who say they hate Kanye.' That was kind of my position in culture so he also used that too — 'Oh, he's a jackass' — because that's how the world felt. I don't care if someone's the president or not. I care about thoughts and how you helping people and what you bring to the world. I'm not gonna mention him no more, I'm past that. That's out of my thoughts; that's lowering my priority of thinking at this point."
I love how in Kanye's mind, it was his endorsement that really got Pres. Obama elected. Like Kanye is saying, "You changed, brah! I WAS THE ONE WHO GOT YOU TO THE WHITE HOUSE."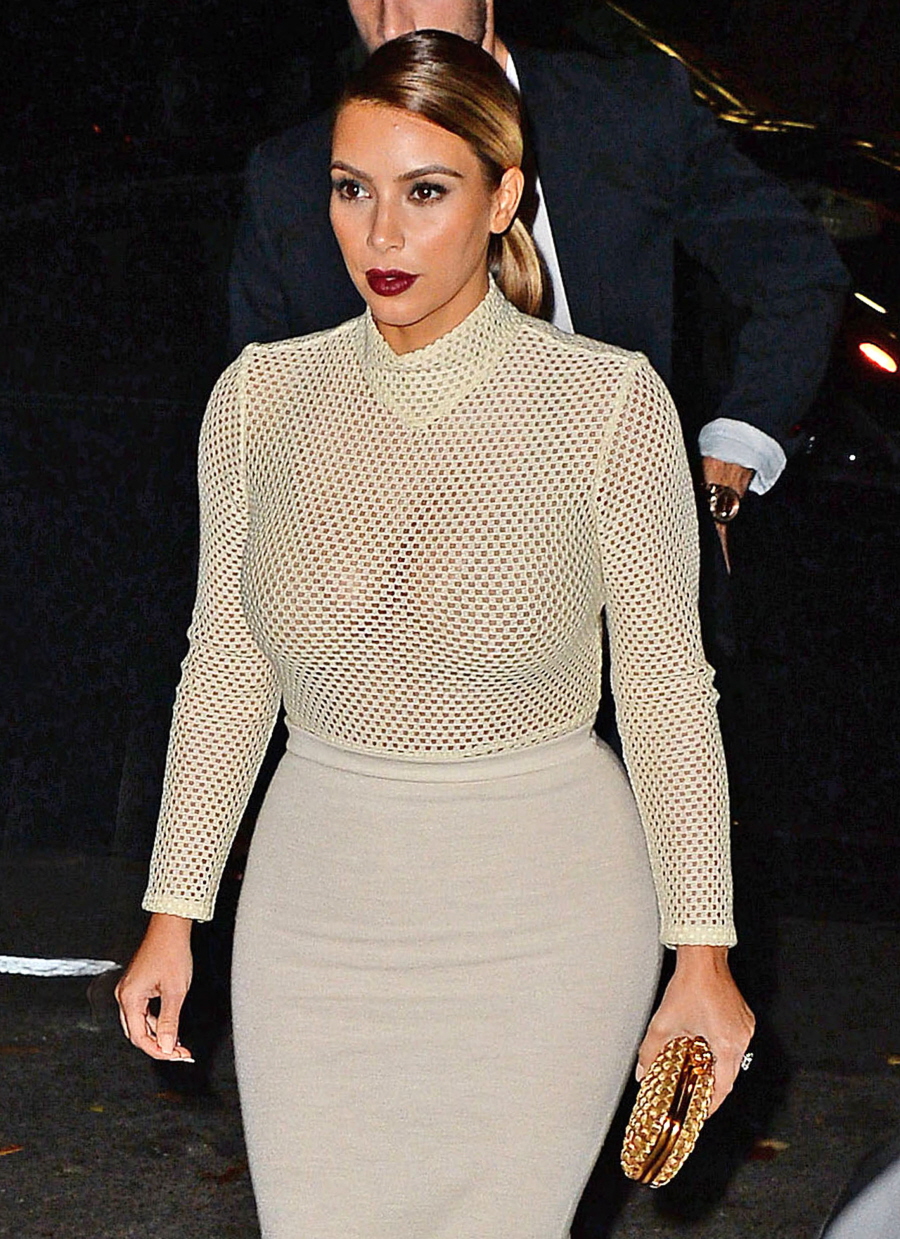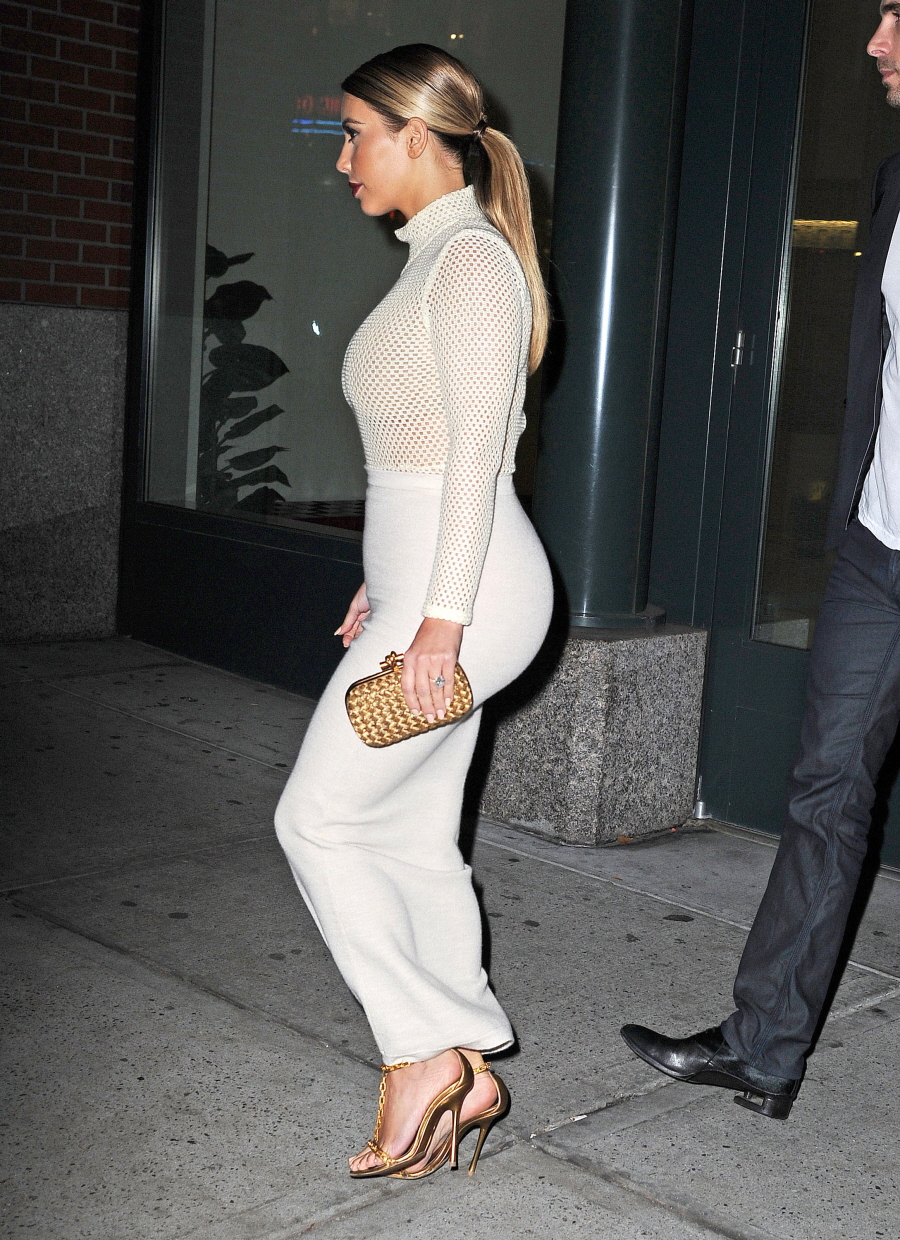 Photos courtesy of Fame/Flynet.