Atlanta producer Dallas Austin made headlines last year when he spent over a month in a Dubai prison after being caught at the airport with just over a gram of cocaine by authorities. He was sprung from what could have been a four year's sentence with help from senator Orrin Hatch and singer Lionel Richie, who had performed in conservative Dubai twice that year. Hatch, Richie, producer Quincy Jones and some high-powered friends with contacts in the Middle East made calls and vouched for Austin's character to help obtain his early release.
Given the latest video interviews from Austin with Rowdy.tv, his friends may have spoken too soon. The guy might not have deserved years in prison for a gram of coke, but he does talk a lot of smack about female artists.
He says that 19 year-old British soul singer Joss Stone goes into the studio looking for attention and sex. He claims "all these bitches [like Joss Stone] want to f*@& for tracks." He says she was sleeping with her 43 year-old producer Novel and quickly moved to 40 year-old producer Raphael Saadiq. He said once she started sleeping with Saadiq she wanted to take Novel's work off her record.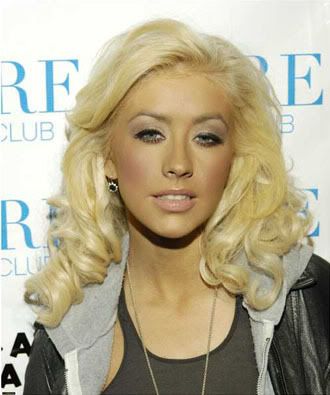 And he says he was sleeping with Christina Aguilera, and that she cheated on him with both his best friend, JoBar, and his assistant, Jordy (who is her now-husband Jordan Bratman), and three of his other friends. They pranked her by having Jordy tell her that JoBar and Dallas got into a fight over her once they figured out they were both screwing her. All three guys were sitting around a table when Aguilera called all of them in turn and tried to make it up to them. Dallas says that Christina told him she wanted to have a threesome with him and his best friend JoBar.
Dallas goes on about how Christina loved him and how his assistant Jordan (again, the guy who is now her husband) kept telling her that Dallas was serious about her even though he maintained he didn't want a relationship. He says that Jordan brought Christina to a club one night and that all she did was look for him. He also says that when Christina heard he was at some guy's house she jumped the fence and broke in looking for him! He tells a long story about how she threw himself at him after Jordan encouraged her.
He says she screwed "five of his friends and told all of them not to tell me." He also claims he told producer Scott Storch that he was going to score with Christina for sure and that he was incredulous, but that she screwed him too the first day she worked with him.
He says Jordan Bratman, who ended up marrying Christina, used to be his good friend but never calls him back now that he's married to her. And at the end of tape he reveals why he's saying all this – Christina got him barred from Clive Davis' Grammy party:
You know, I'm kind of inclined to believe this is at least partially true. The guy seems like a dick and he certainly shouldn't be blabbing like this because it's going to hurt his career. He may have loved Christina though, and could be be pissed that she slept around on him instead of her chasing him like he makes out. Maybe she left him for his assistant and that still hurts him to this day.