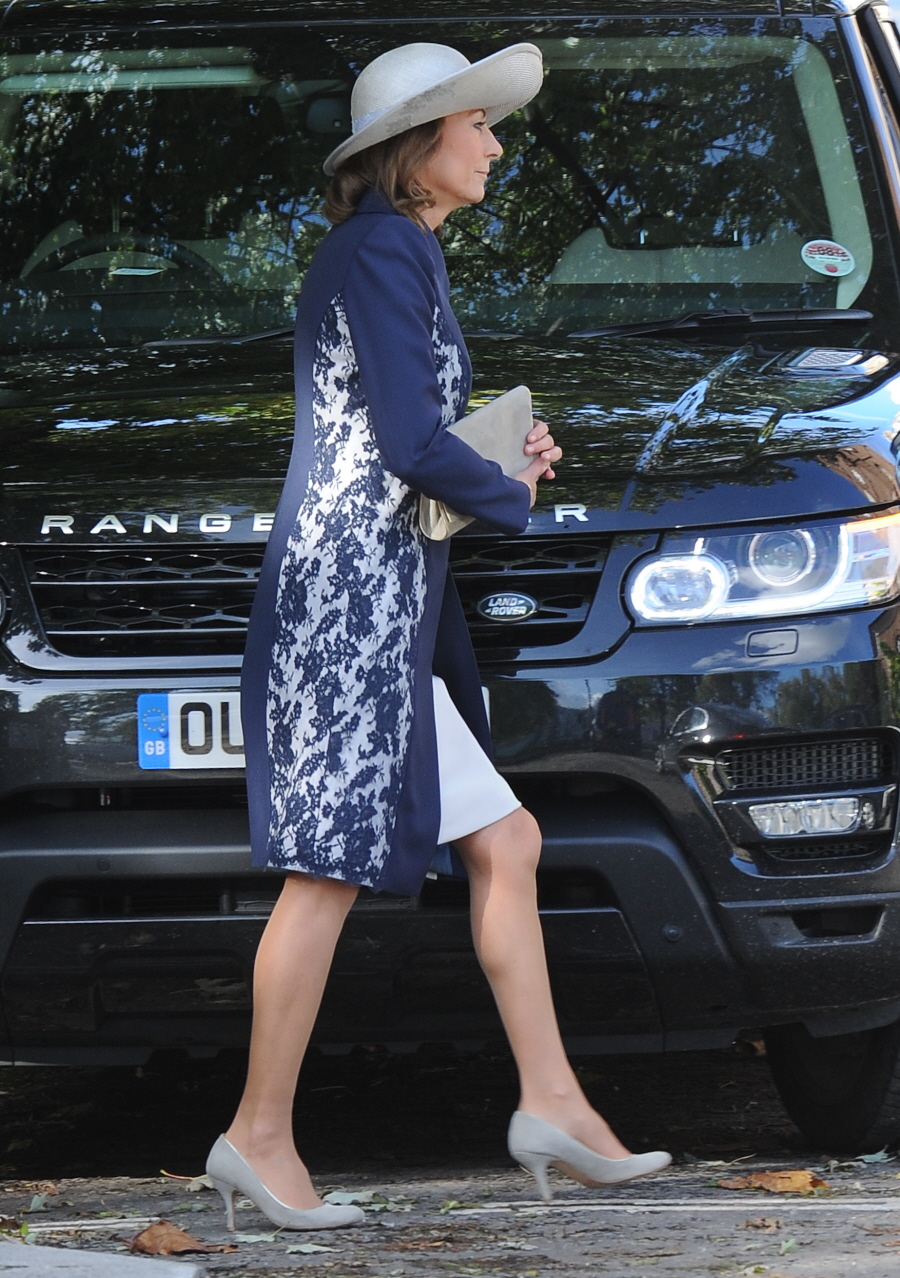 This will show you how American I am: I am so used to American public figures having security personnel function as drivers that it never occurred to me that British public figures would get to choose their own drivers, their own cars, their own "official" rides. Like, Pres. Obama only rides in an up-armored, bomb-proof limo because that's what the Secret Service demands for his security. Same with many high-profile Americans (who receive threats, etc) – their private security will provide armored cars or SUVs and all that jazz. But when it comes to the royal family (and the royal family-adjacent), it's a bit more laissez faire. Apparently, they get to choose their own cars/SUVs, and they get to participate in "VIP schemes" offered by certain car companies. According to the Daily Mail, the Middleton family – and maybe even the Queen?! – has entered into one of these "VIP schemes" with Range Rover.
The Duchess of Cambridge's family has joined an elite group of famous people signed up to Range Rover's exclusive VIP scheme. Kate's mother Carole Middleton, brother James and sister Pippa are all enjoying the use of their very own top-of-the-range, four-wheel-drive Range Rovers in return for acting as unofficial ambassadors for the company.

The exclusive lease scheme has attracted criticism in the past for signing up celebrities such as fashion designer Henry Holland and model Daisy Lowe to effectively advertise the cars by tweeting and writing blogs about them.

Although the cars are not provided entirely free of charge, it is understood that the Middletons pay a fraction of the normal amount.

'The Middletons' Range Rovers have been leased to them as part of the VIP scheme,' a source revealed. 'The idea is that you pay a small percentage of the usual fee in return for certain services – which can be as little as being seen driving around in the vehicle. Being associated with royalty does wonders for the brand.'

It isn't just Kate's mother and siblings who are happily demonstrating their allegiance to the luxury carmaker.

When choosing a car to carry his wife and new baby home from hospital, Prince William plumped for a new Range Rover worth about £140,000 – eschewing the Royal Family's long-standing agreement with Audi.

And when navigating the off-road terrain at Balmoral during a recent visit to the Scottish Royal residence, the Queen also opted to take the wheel of a Range Rover. The Duke of Edinburgh was later seen driving a Land Rover Freelander, part of the same stable of vehicles.
Is this tacky? I really can't decide. The fact that the Queen and Prince Phillip have been spotted in Range Rovers makes it less tacky, I guess. It makes it seem less like "Carole Middleton is participating in some scheme that nets her family free Range Rovers" and more like "the royal family and the royal family-adjacent have simply changed car brands." I didn't even realize that the royal family HAD a "long-standing agreement with Audi," although in retrospect, I guess that makes sense. Wasn't William's first car (at university) an Audi? I think it was. But I believe Prince Charles prefers a Jaguar. Anyway, I thought Duchess Kate made a big deal about not accepting freebies? We still don't have evidence that she (personally) accepted a freebie, although I think it's interesting that William chose to drive Kate and Prince George away from the hospital in the same model Range Rover that Middleton family members are now driving. Hm.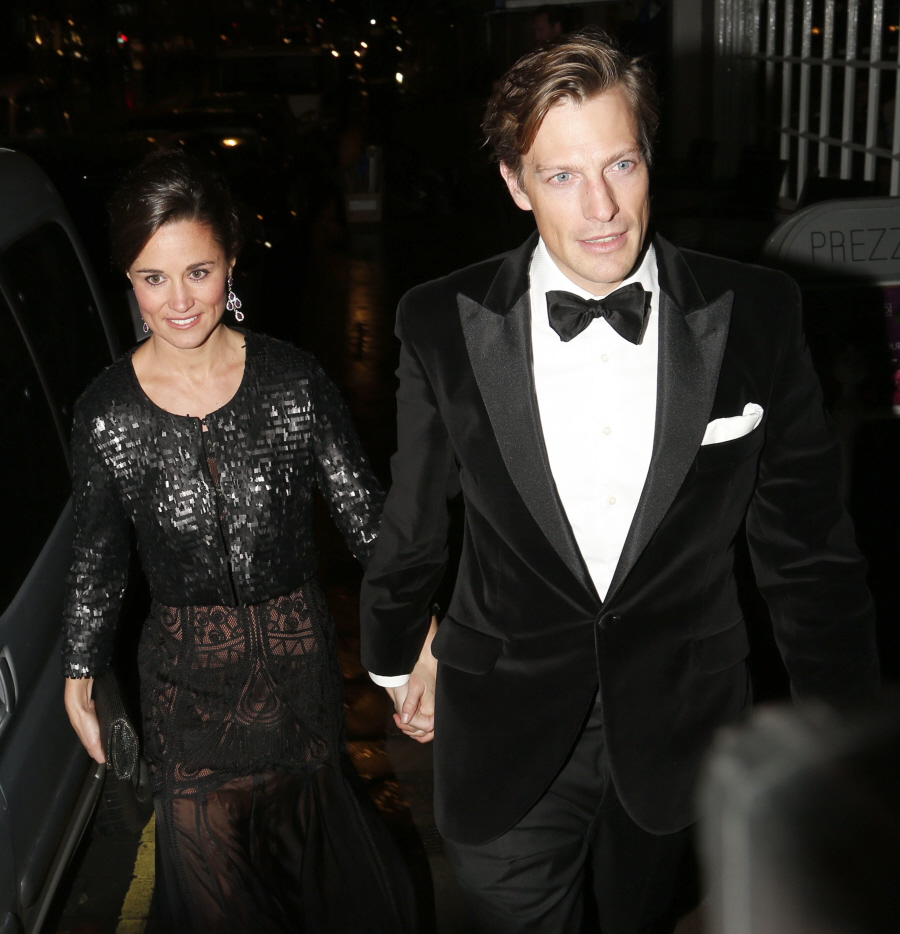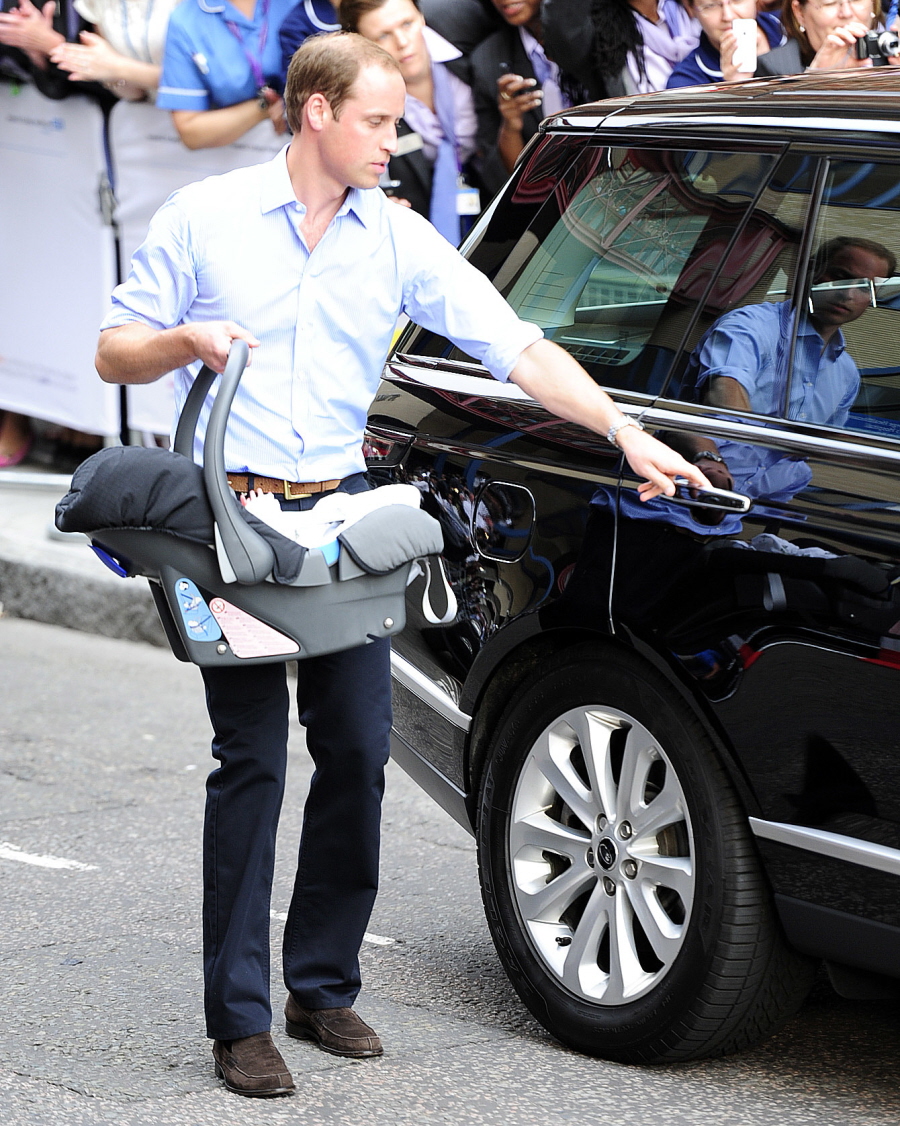 Photos courtesy of WENN, Fame/Flynet.