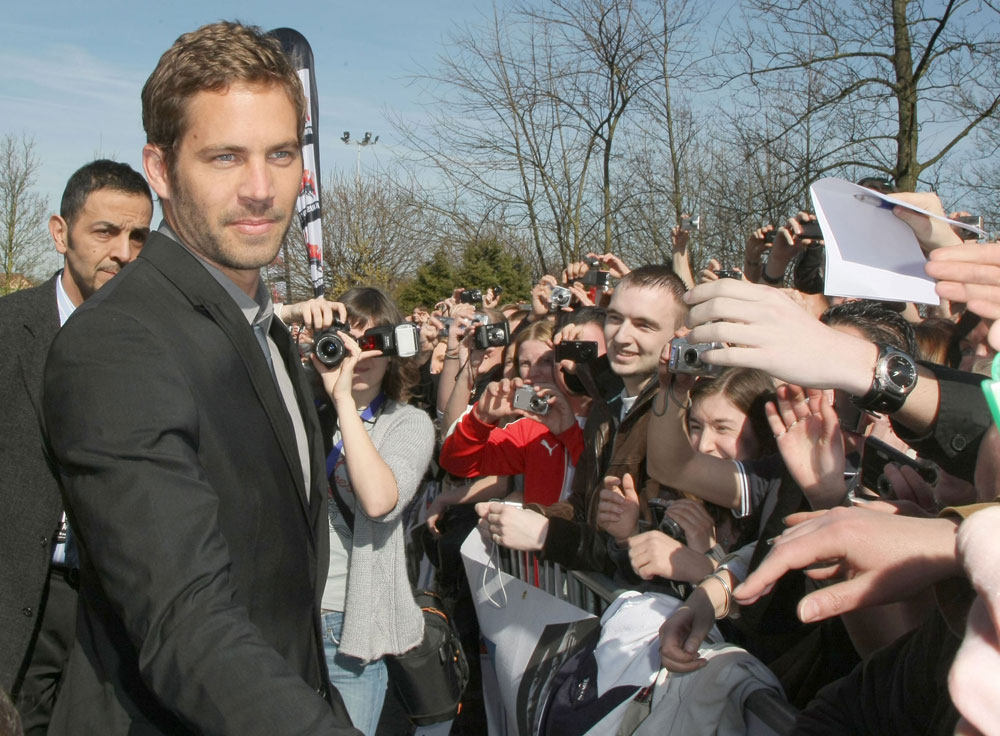 When a celebrity dies there are inevitable speculative stories and information that comes out. Some of the stories contain details that I don't think anyone other than the immediate family should know, and that's been the case with Paul Walker's death over the weekend. Paul died in a Porsche Carrera GT driven by a friend of his. The two went out for a ride while at a charity event for the organization Paul founded. They were returning to the event when the car lost control, hit a tree and burst into flames. No one could save them, and friends and family tried. I know some details, you probably do too, but I'm not going to repeat them here because they make my heart hurt.
There's speculation that Paul and his friend, Roger Rodas, may have been drag racing. Drag racing has been ruled out as cops have stated that no other car was involved. Speed is said to have been a factor, based on eyewitness statements, and it's known that Walker himself liked to drive fast. TMZ also has two stories that suggest that the car may have been unsafe and/or could have malfunctioned. That specific car had a steering fluid leak that was in the process of being repaired. Fluid on the road near the crash suggests it could have contributed to the accident and the quick spread of fire afterwards. What's more is that the model of the Porsche, a Carrera GT, handles very poorly on uneven roads or any debris. The road they were on had small reflective dots on it, and manufacturers warned that this car is unsafe on roads that aren't clear. Here's more:
The exotic sports car in which Paul Walker violently died, crashed as a result of mechanical failure — very possibly a steering fluid leak … this according to sources closely tied to the auto shop where the vehicle was stored and maintained.

Sources connected to Always Evolving — the shop co-owned by Walker and the Porsche driver Roger Rodas — tell TMZ they saw evidence of a fluid burst and subsequent fluid trail before the skid marks at the accident scene.

The AE sources point to the fact there is a noticeable absence of skid marks until just before the point of impact. They say if Roger had lost control the skid marks would show swerving, but instead the marks were in a straight line. They feel this cements the theory the driver didn't have steering control.

Also suspicious — the fire spreading so quickly in the front of the car. The sources say flames would be expected in the rear where the engine is … but fire in the front reinforces their theory of a fluid leak of some sort.

---

The sports car Paul Walker died in was so gnarly to drive … Porsche WARNED its dealers, in writing, about letting just anyone drive the vehicle … because it's hyper sensitive to road conditions.

TMZ obtained a copy of a memo sent from Porsche HQ to multiple dealers in the Midwest back in 2004 … right before the $500K Carrera GT went on sale — and it explains how ridiculously powerful the car is, but also that … "this vehicle cannot drive over a Foster Beer can that is lying on its side."

In the doc, a Porsche exec says, "You need to be aware of what type of road surface you are on (dips; pot holes, seam heights, etc.)"

It's worth noting … the road where Paul and Roger Rodas crashed is covered with reflective dots — y'know, the ones you've probably driven over harmlessly thousands of times.

Police are still investigating the exact cause of the accident, and, so far, have only said speed was a factor
CNN has more on that specific car and why it's so dangerous. There were only 1,300 made so there aren't many of them on the road at least, plus they're insanely expensive.
There are so many other stories about Paul's tragic death that it's hard to know where to start. His friends and family have had an outpouring of grief, particularly Paul's father, who said that he had a deep love for and connection with his son, Tyrese Gibson, who visited the crash site, and Vin Diesel, who also visited the site and spoke with fans. Paul leaves behind a 15 year-old daughter, who lived with him, and a girlfriend, Jasmine Pilchard-Gosnell, who is just 23. Paul had been with her for seven years, which has raised some eyebrows since she was underage when they first started dating. That's of course questionable on his part, but I don't think it overshadows his legacy or that people should focus on it when we remember him. Entertainment Weekly has a nice article about Paul's charity work and interests. He loved to race cars but he also loved the ocean and was a devoted humanitarian and father. RIP Paul.
Update: I just saw this on Starcasm. Paul's friend RZA of Wu-Tang Clan recorded a musical tribute to him. It's really beautiful. The song was sung by Will Wells. RZA and Paul worked together on the movie Brick Mansions, which comes out next year.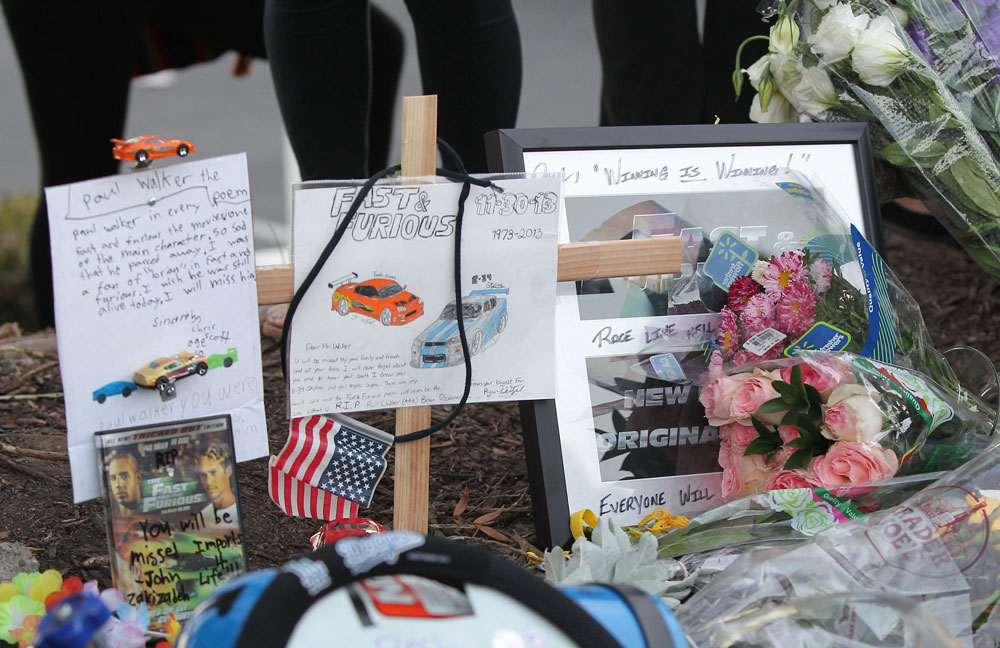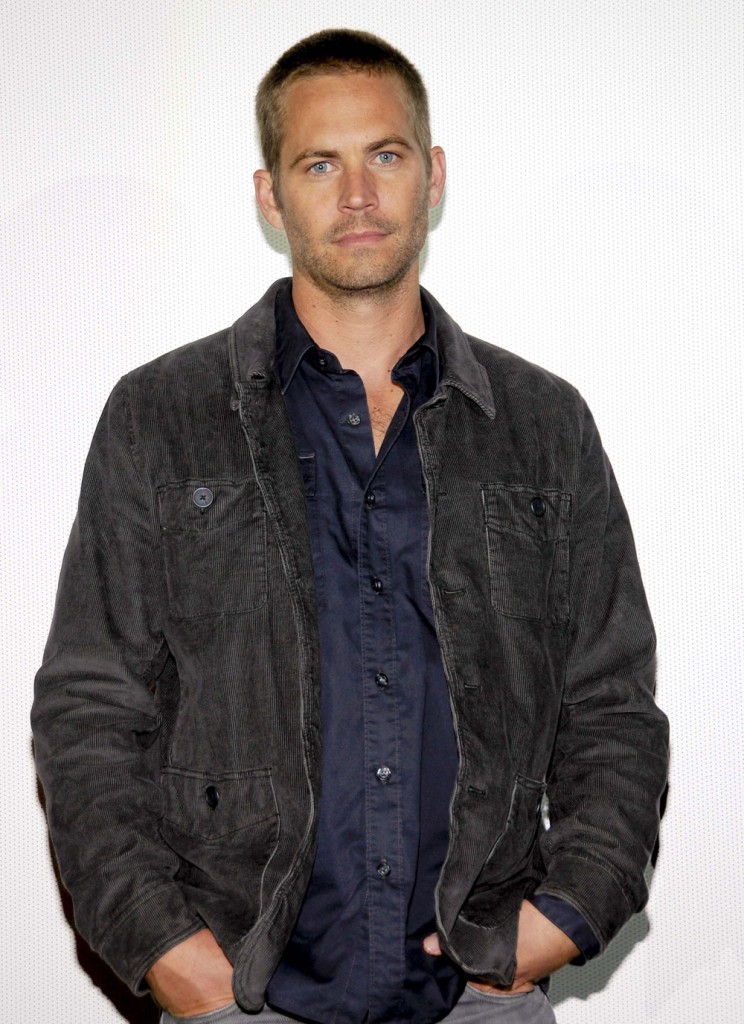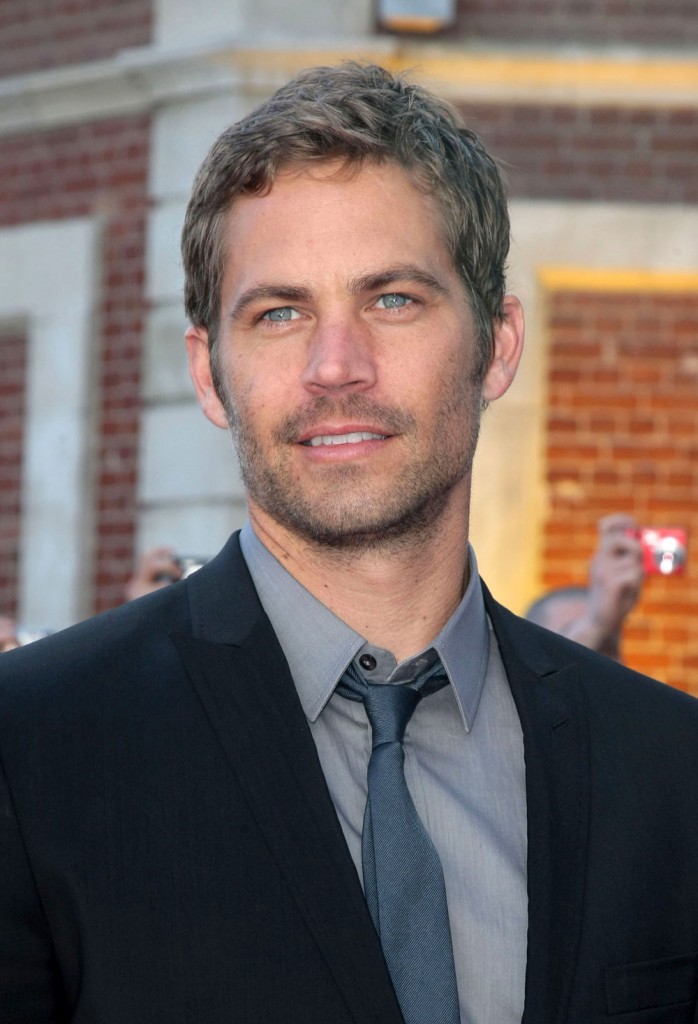 Photo credit: WENN.com and FameFlynet