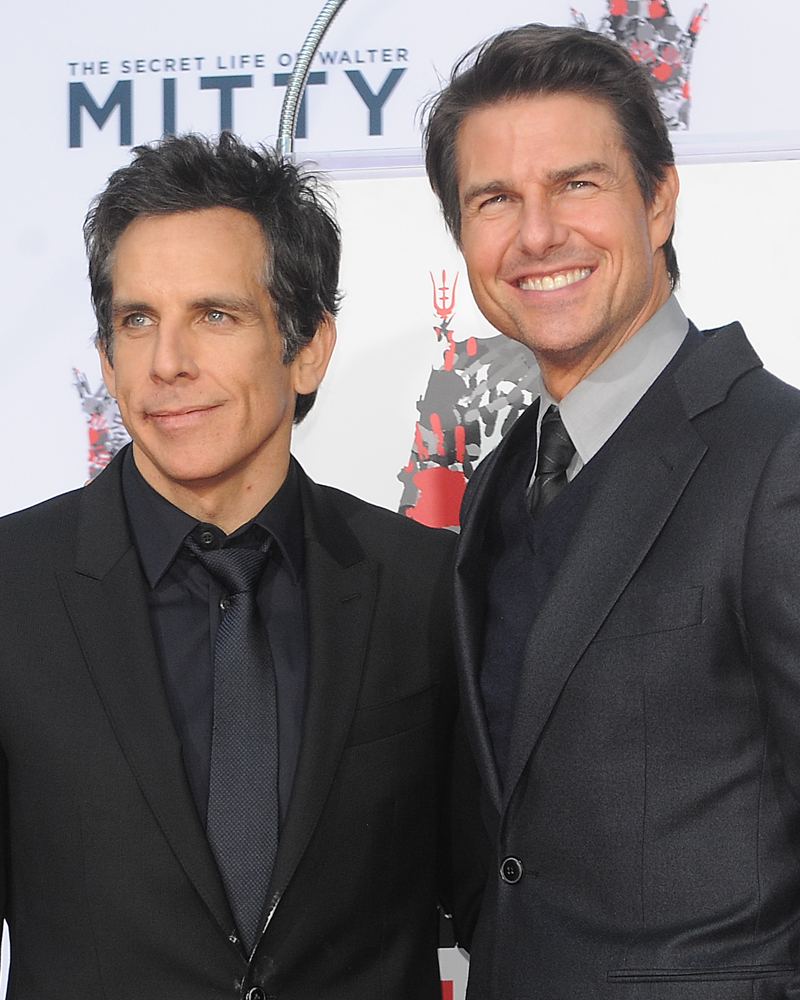 I'm always happy to see new photos of Tom Cruise. Here he is to support Ben Stiller at the Grauman's hand and foot ceremony to promote The Secret Life of Walter Mitty. I always forget that Tom and Ben are friends even though they've worked together a few times (most notably in Tropic Thunder). The great thing about these pictures is that Ben and Tom are the same height. They are both 5'7″, but you'd never tell by looking at these photos, right? Tom's working a good four inches of lifts. Vanity, thy name is Tom.
Here are some quickie Tom bullet points to bring us up to speed on the Tiny Tyrant:
* Tom wants us to know that he is not dating Laura Prepon even though they recently had dinner together. They are just friends, but "he will date again and has been talking with women." Is that a threat or a promise?
* Tom makes plenty of time to support his friends and attend Scientology functions, but he doesn't pop in to see Suri all that often. Suri spent Thanksgiving in Ohio with Katie Holmes. You'd think Tom would make a little more effort to hang with his kid while he's pursuing a lawsuit to prove he never "abandoned" her. Oh well.
* The Mail says Katie will likely be called to testify when Tom's anti-tabloid case goes to trial. Katie will reportedly be "happy" to finally "speak freely about their marriage and split." Mmm, I can smell the popcorn already.
Tom gave a little speech at Ben's ceremony. The speech is kind of about Tom:
"[Ben] loves movies, we talk about movies, he honors films, and here he is—you know Reality Bites is the first film that he directed. And I always knew that he wanted to direct from early on and you see all the range of films that he's directed-Reality Bites, Cable Guy and another classic, Zoolander-absolute classic. I was looking to do a parody for MTV, so I called up Ben to see if he would help me with it because he's such a brilliant comedian. And he and Christine [Taylor] were on their honeymoon. He so generously came off his honeymoon to help me. First of all, Christine, thank you. It's something I'll never forget and I'm sure you won't either."
[From Entertainmentwise]
That's a nice speech, actually. I am amazed that Ben's been able to work with Tom all these years without falling into the Xenu trap. Ben really looks up to Tom.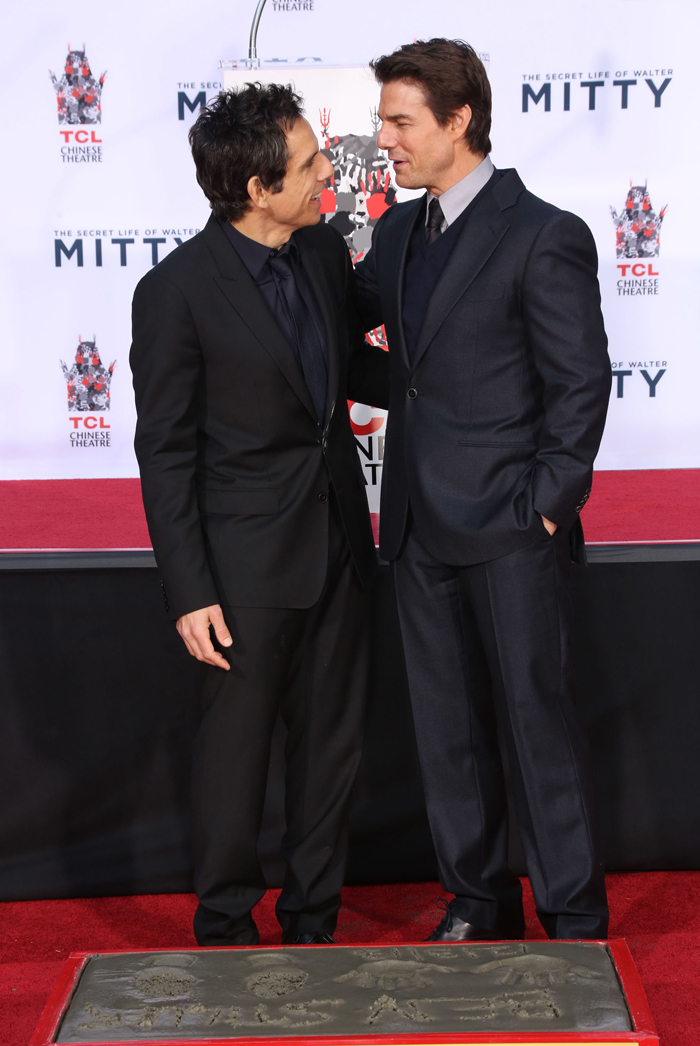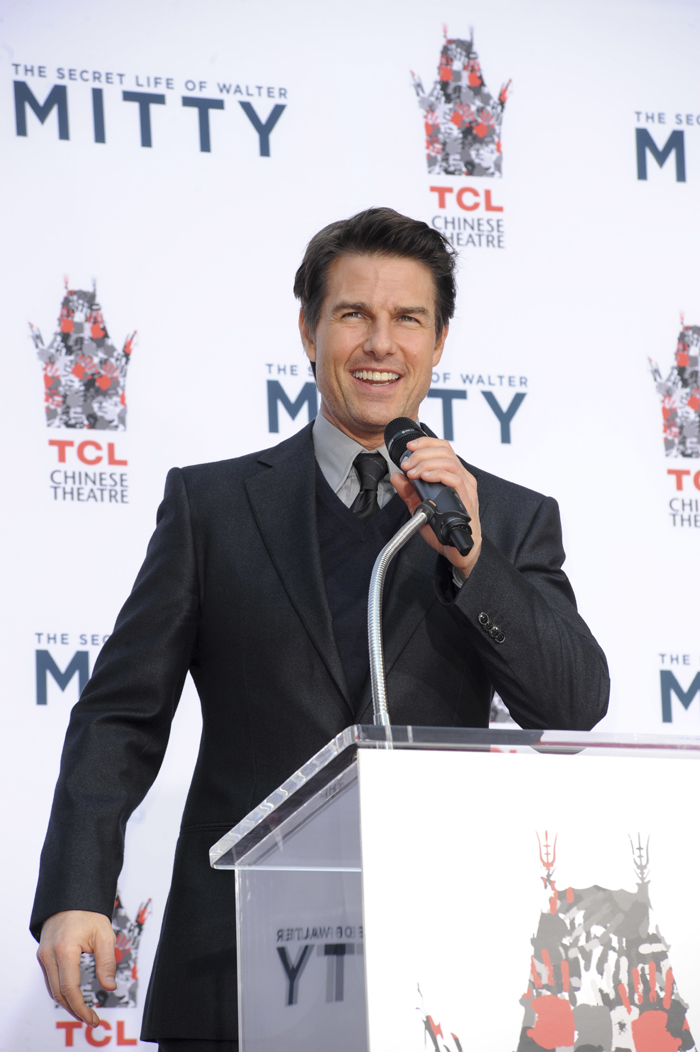 Of course I had to include a photo of Tom's maniacal laugh.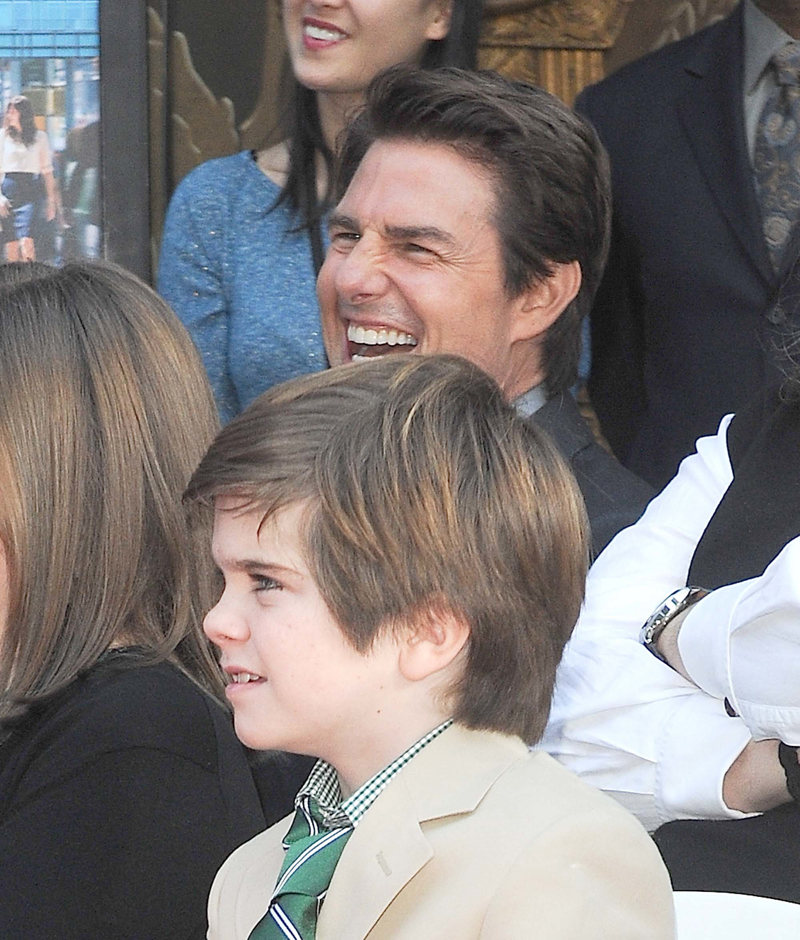 Photos courtesy of WENN