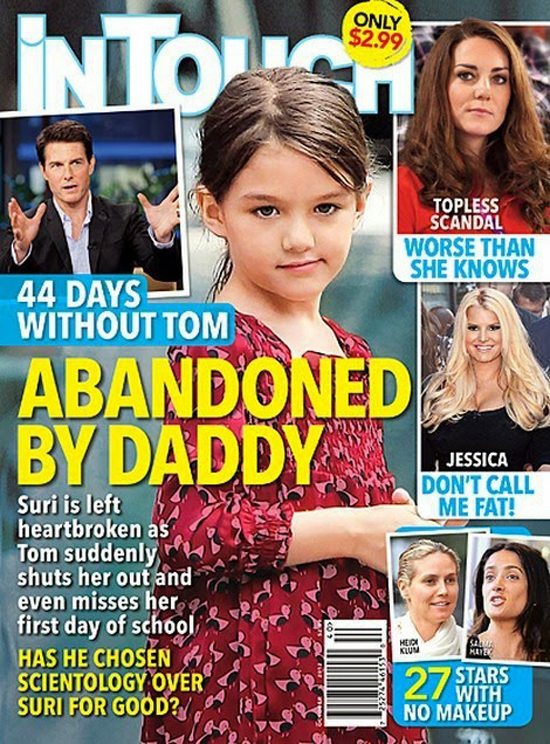 Do you realize that we haven't had any new photos of Tom Cruise with Suri since last July? Tom has visited with Suri a handful of times since then, and he always talks in interviews about how they talk on the phone every day. Tom won't let us see him with Suri though. The reason? Mean people like me kept a running tally on his pap walks with Suri, and Tom didn't like being held accountable in such a way.
To me, the countdown a game based upon the huge show that Tom made for years. He'd hide for months and then trot out his "happy family" every time he needed to promote a movie. Katie finally grew sick of that sh-t, but Suri was still a prop for a few months following Katie's divorce filing. Now I don't doubt that Tom does love Suri (almost as much as he loves Scientology). It's the grand display, the "look at me, I'm the best (and tallest) father in the world!" show that bugged.
When Tom stayed in Europe for months on end and raved in London nightclubs on weekends instead of seeing Suri, he needed to be called out for his ickiness. That didn't go over well with the Liftmaster. Last October, Tom sued Bauer publishing for their Life & Style "abandoned by daddy" cover story. We heard in February that the lawsuit was headed to trial. Now there's a new declaration filed by Tom with the court; it's a motion to compel Bauer to disclose their "confidential sources."
Things are definitely moving ahead with this lawsuit, and Tom is out for blood. As a reminder, Tom is asking the court to award him $50 million plus punitive damages, and he's insisting upon a jury trial. Radar Online has the new document, and here is their summary:
Defending himself against allegations made by a weekly magazine that he "abandoned" his daughter Suri in the wake of his split from Katie Holmes, Tom Cruise says he never turned his back on his daughter, and RadarOnline.com has the court documents.

Currently embroiled in a legal battle with Life & Style and their publisher Bauer Media Group over a story they ran claiming the Mission: Impossible action star abandoned Suri, he slapped a lawsuit on the tabloid in October 2012 and his declaration was filed on Tuesday.

"Prior to my divorce in June 2012, my family, including my daughter, Suri, often traveled to my foreign motion picture sets for visits. These visits allowed me to see my daughter while fulfilling my obligations to my work, my colleagues, and the studios that hire me," Cruise stated.

"During June 2012 through December 2012, I worked on two back-to-back film projects overseas, in Iceland and the United Kingdom. During this same period, Suri lived in New York with my ex-wife and was enrolled in school there.

"As a result of the changed circumstances following the divorce, we were not able to see each other as often as we did prior to the divorce."

Interestingly, Cruise never uses Holmes' name in the declaration, and only refers to her as his ex-wife or Suri's mother.

"Suri and I saw each other in person in July, August, November and December 2012. But even during the times when I was working overseas and not able to see Suri in person, we were (and continue to be) extremely close," he states.

"We spoke on the phone nearly every day….as my numerous emails with Suri's mother during this time demonstrated, I was a constant presence in Suri's life during that time that defendants claim falsely that I abandoned her."
[From Radar Online]
Basically, Tom is still a litigious man. He wants the tabloids to go down, and he wants it to happen as a result of this particular story. He eventually dropped the threats to sue the Enquirer for their "Tom is a monster" cover story. He branded the Vanity Fair wife audition story as "lies," but he never sued them either. I guess Tom only sues when the story isn't true? He's fine with being a monster and a fake boyfriend/husband, but don't you even dare say he's not a "present" father. Well … he's not present. But he talks to her on the phone!
This is sort of related news: Katie Holmes is on Twitter now. Right now she's only tweeting boring photos from the South African set of The Giver. Those pictures are in the gallery. I'm hoping to soon see a bikini selfie dedicated to Jamie Foxx. Hey, a girl can dream.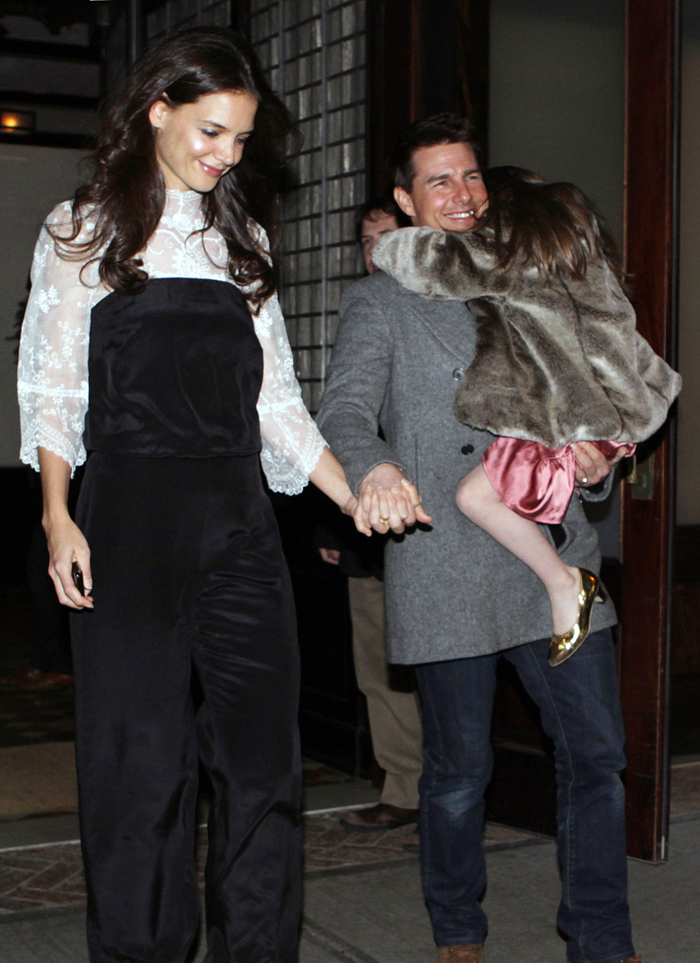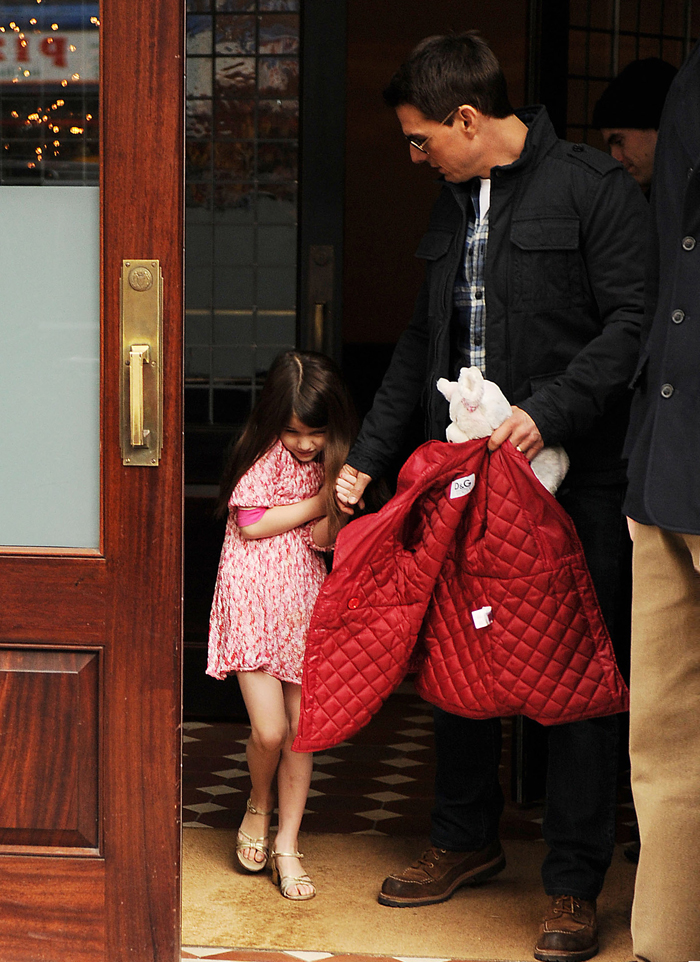 Photos courtesy of In Touch, Fame/Flynet & Katie Holmes on Twitter