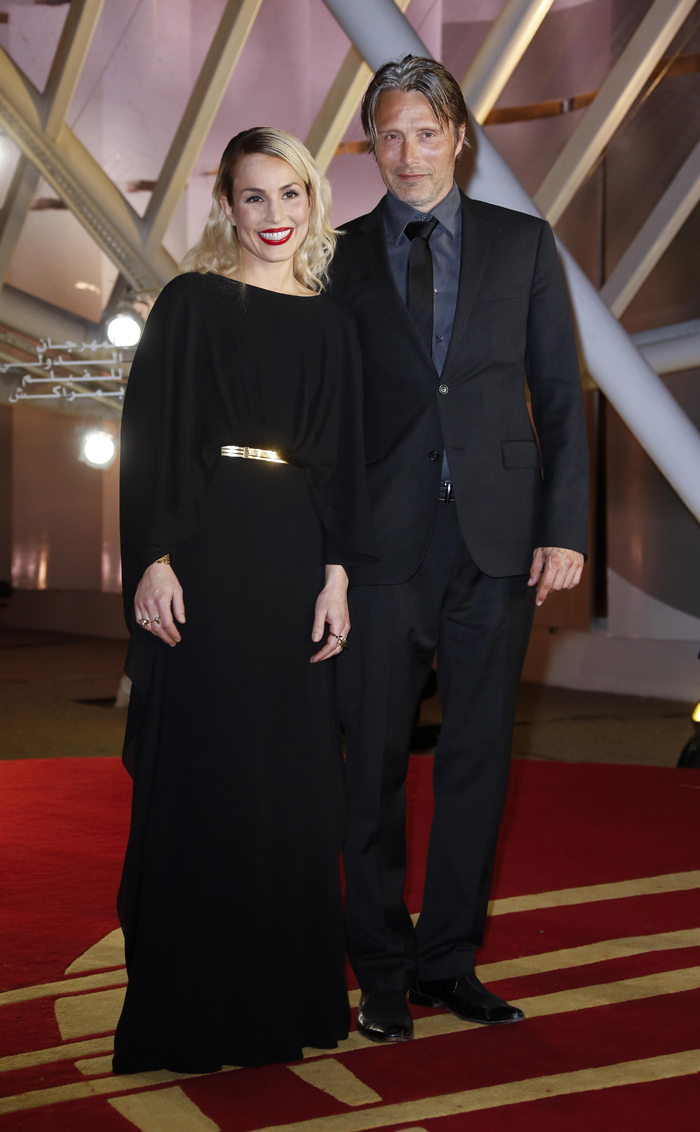 These are photos of Mads Mikkelsen and Noomi Rapace at the Waltz With Monica premiere at the Marrakech film festival yesterday. Noomi looks like she's working a variation of a monk's habit, and her newly blonde hair must be for a role, right? Noomi still looks quite fetching, and Mads looks decent by recent standards. I think he's so much better in motion and is very captivating onscreen (even in cheesy roles like Le Chiffre in Casino Royale). He's also killing it — LOL — in the Hannibal role and tends to deliver in well-lit photoshoots where he has the benefit of a good stylist.
Sadly, Mads often doesn't photograph very well in candids and has a tendency to not limit his sun exposure. I've seen way too many photos of him looking like a sheepish lobster, and it doesn't look like a fake tanner mishap but a real sunburn. Such a bad habit. Mads fares better than usual here. I'd hit it, hell yeah. He's smooth.
Noomi looks like she's very much enjoying leaning into Mads, no? Lucky bitch.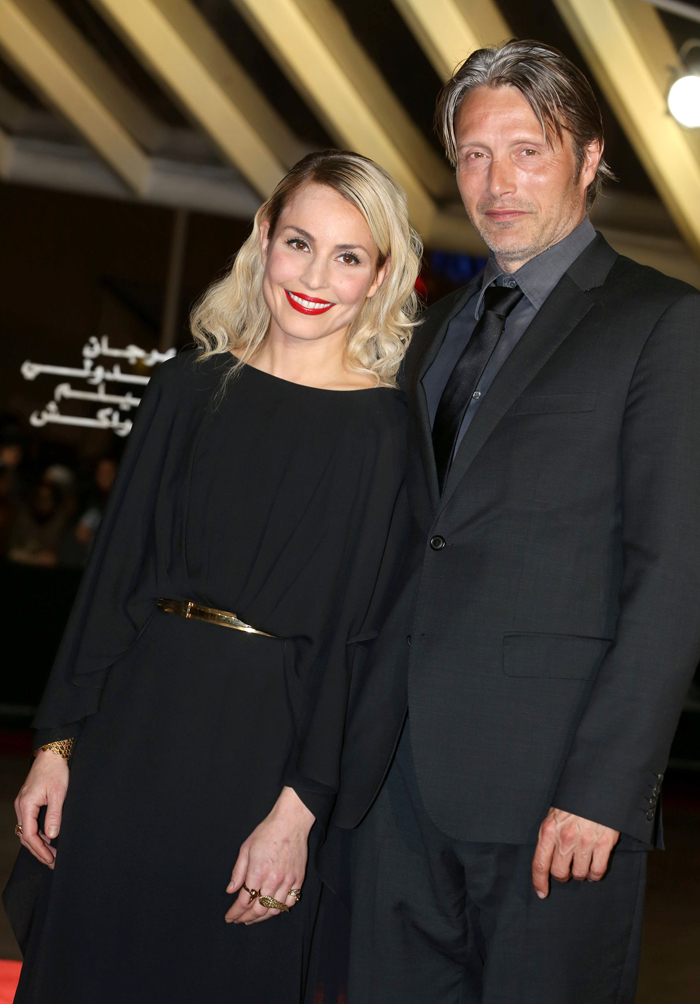 Marion Cotillard was also in attendance, and I have no ID on her dress either. This blue-and-orange tent certainly isn't Dior. I don't know what's going on here because she's usually so elegant.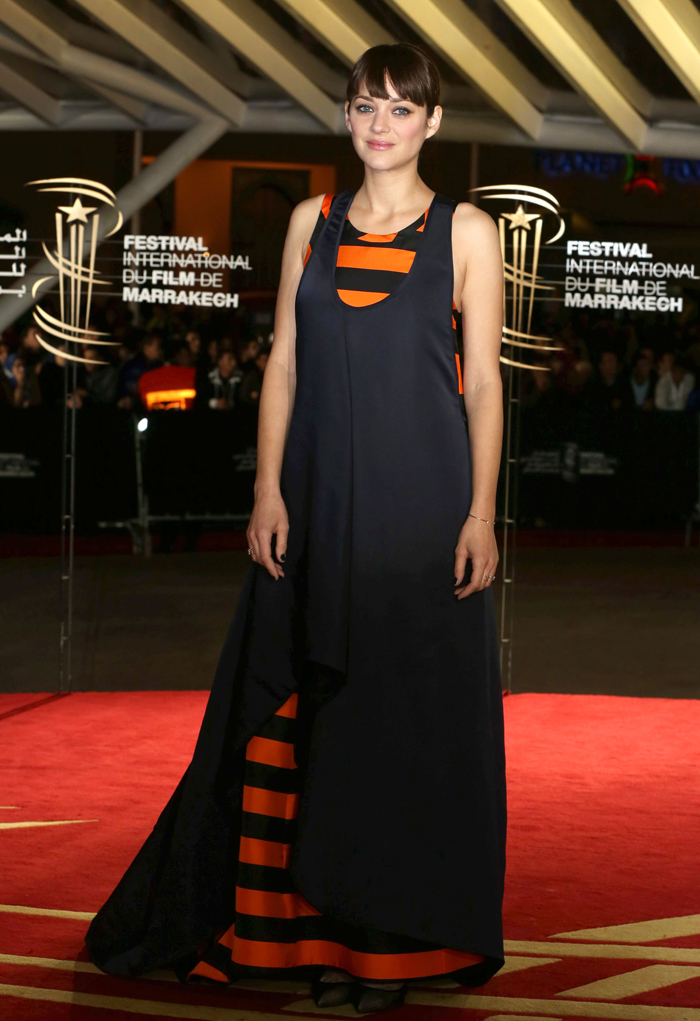 Look at Marty Scorsese and his bow tie! Marty is so cool.
Photos courtesy of Fame/Flynet & WENN