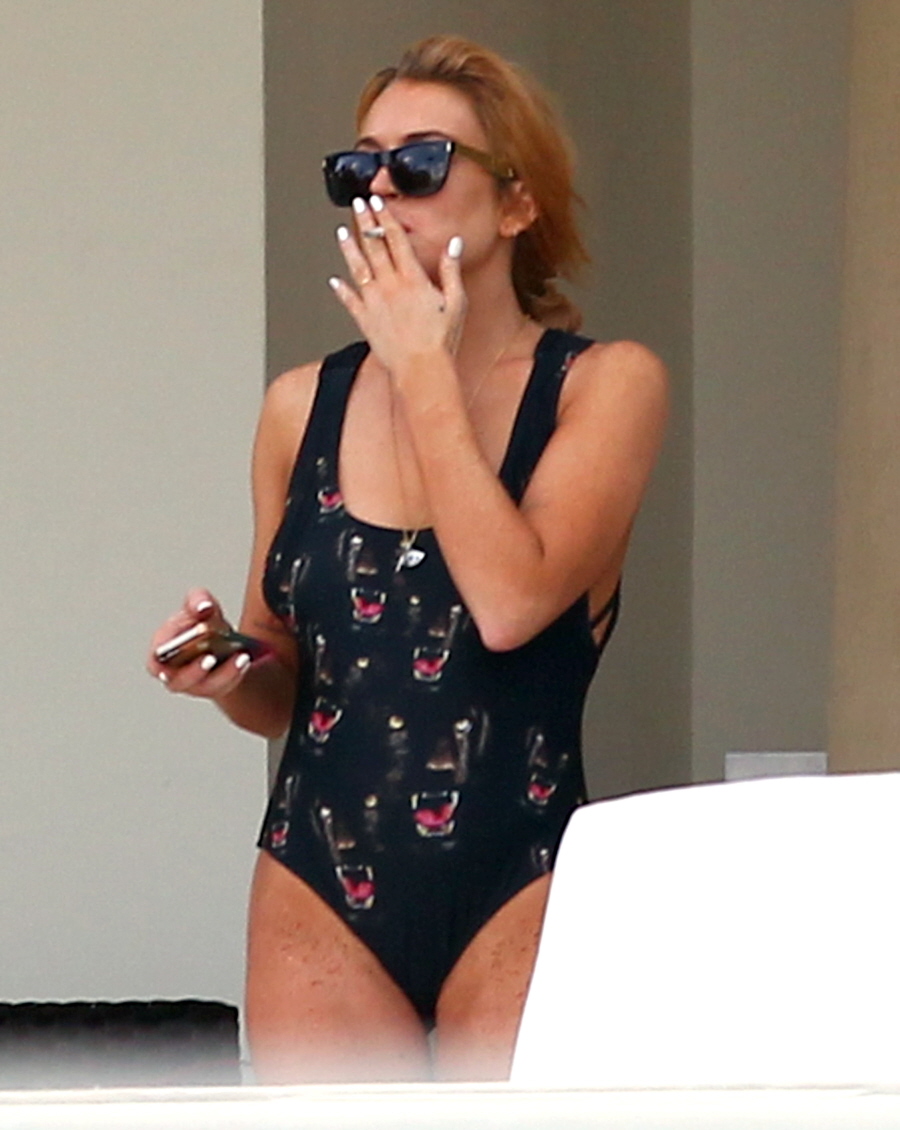 If you've been following Lindsay Lohan on Instagram or Twitter, you probably know that she's in Miami right now, allegedly for Art Basel. Ha! She's not there for Art Basel. She's there for all of the A-list and B-list parties surrounding Art Basel. Tons of celebrities are in Miami right now too – Kim Kardashian, Yeezington, Leo DiCaprio & the Posse, Gerard Butler and more. God knows how the Cracken is paying for this life of leisure, but I strongly suspect that these swimsuit photos are Lindsay's way of "advertising". Are you a random sheik looking to blow some oil money? Are you an Asian tech entrepreneur in Miami to purchase some modern art? Well, you should give the Cracken a call. Her rates are negotiable.
Do you really want me to say something about her body? I can't. Yes, she should be doing some squats but otherwise… she's looking pretty good these days (for a Cracken). From what I can see of her face as well, she doesn't look bloated or noticeably cracked-out.
Meanwhile, you know the Page Six story about Lindsay spending time with Liam Neeson's 18-year-old son Michael? Well, Lohan ran to TMZ to set the record straight. This story is such old-school crackie, it makes me laugh:
Lindsay Lohan is practicing the safest kind of sex — NONE — because she's too busy focusing on her career to worry about boys … sources close to Lindsay tell TMZ.

According to sources, Lindsay's laughing off reports she's hooking up with Liam Neeson's 18-year-old son, Michael … claiming they're only friends and have been for quite a while.

In fact, sources tell us, Lindsay hasn't been dating ANY of the people she's been reportedly seeing recently, including male models Morgan O'Connor (a friend of a friend) and Liam Dean (whom she met on a photo shoot).

Instead, we're told Lohan is laser-focused on her sobriety and her career … plus, she's spending at least 2-3 days a week shooting her docu-series for Oprah's network.
For the love of God, Lindsay. Don't you ever get tired of crack lying and crack hustling? Nobody's buying it.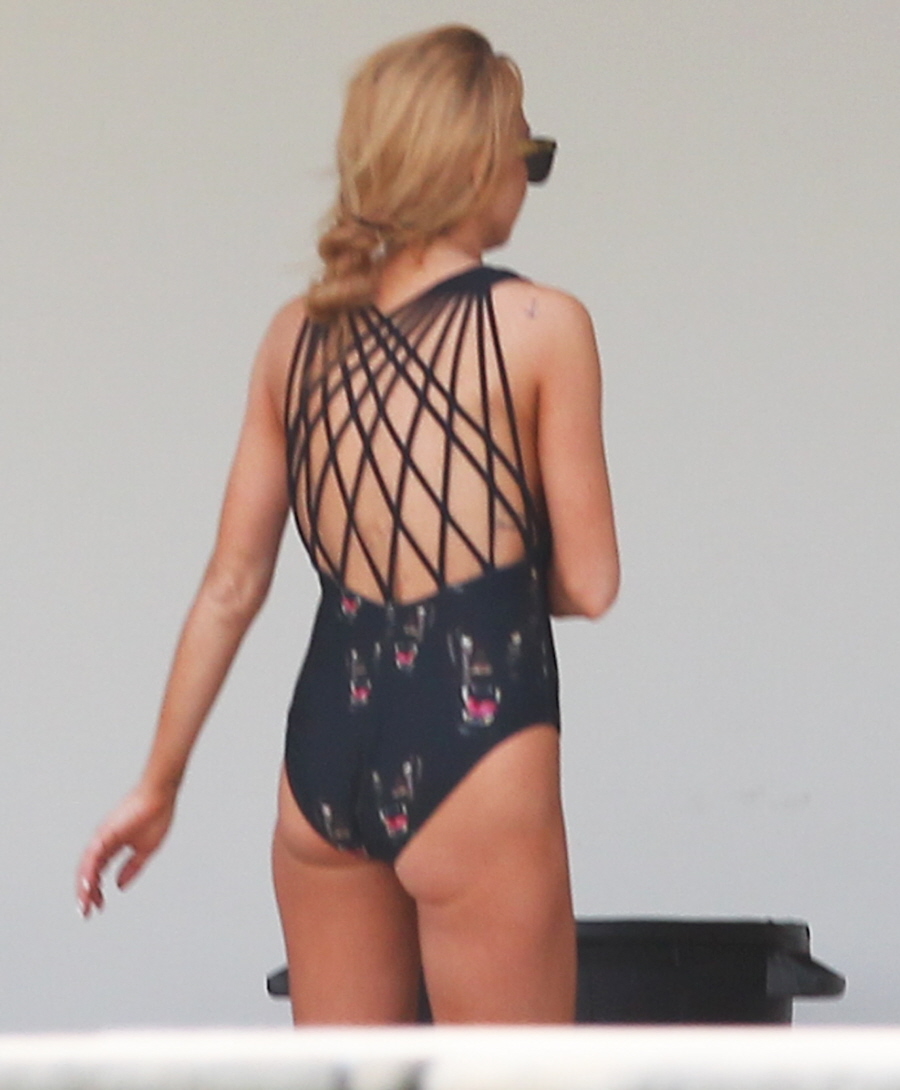 Photos courtesy of Instagram, Fame/Flynet.