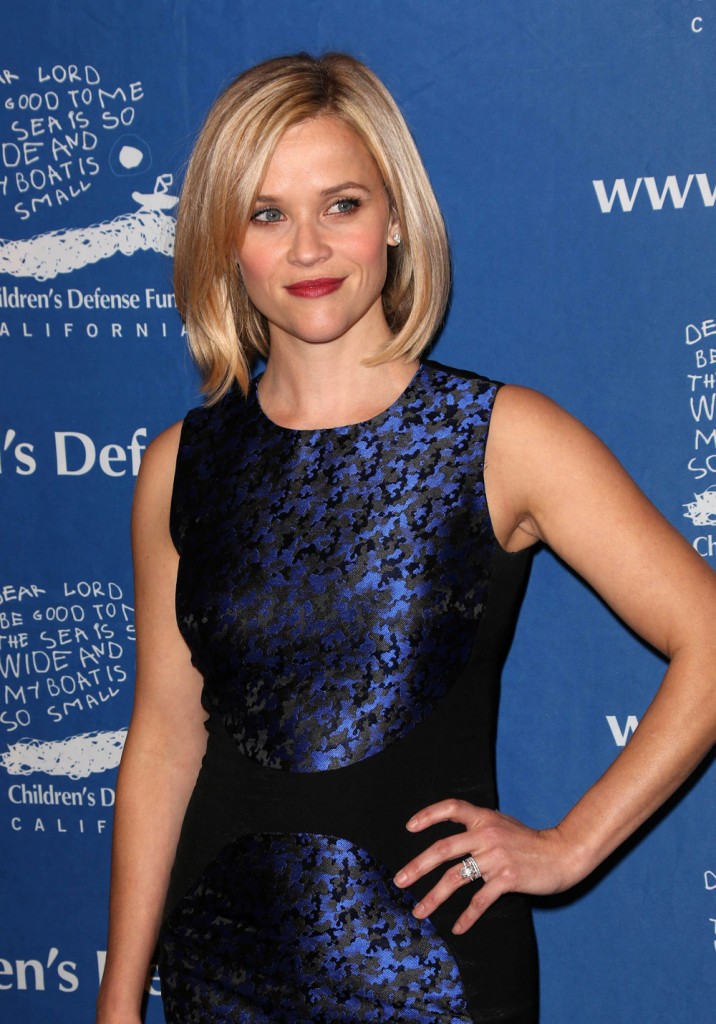 These are photos of Reese Witherspoon and Jennifer Garner at the 23rd annual "Beat the Odds Awards" for the Children's Defense Fund. I'm throwing in some other photos from last night's events at the bottom too. The Beat The Odds Awards honor young adults who have succeeded despite hardship, and grants them college scholarships and opportunities. There are some really nice videos on YouTube about the honorees. I just watched this video about a kid from the Bronx who grew up homeless with a single mom and who had to take care of his little brother. If you can watch that video and not cry your eyes out, you're a stronger person than I am.
Ok, on to superficial stuff. Reese is showing off her new bob haircut (just like Jennifer Aniston and Reese's good friend, Chelsea Handler.) I think it suits her. She's also in a navy dress with a modern print and contemporary styling. I don't have a designer ID for Reese's dress, but I love it. I would wear that. Reese was at this event last year. She looks great, I really like her fashion and styling.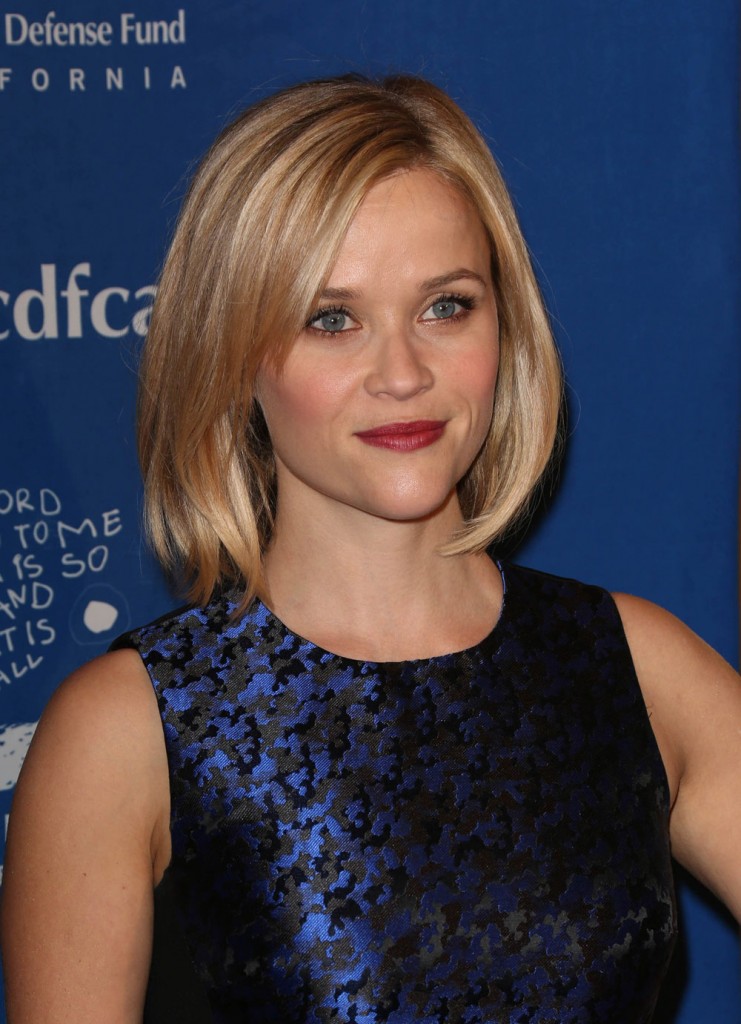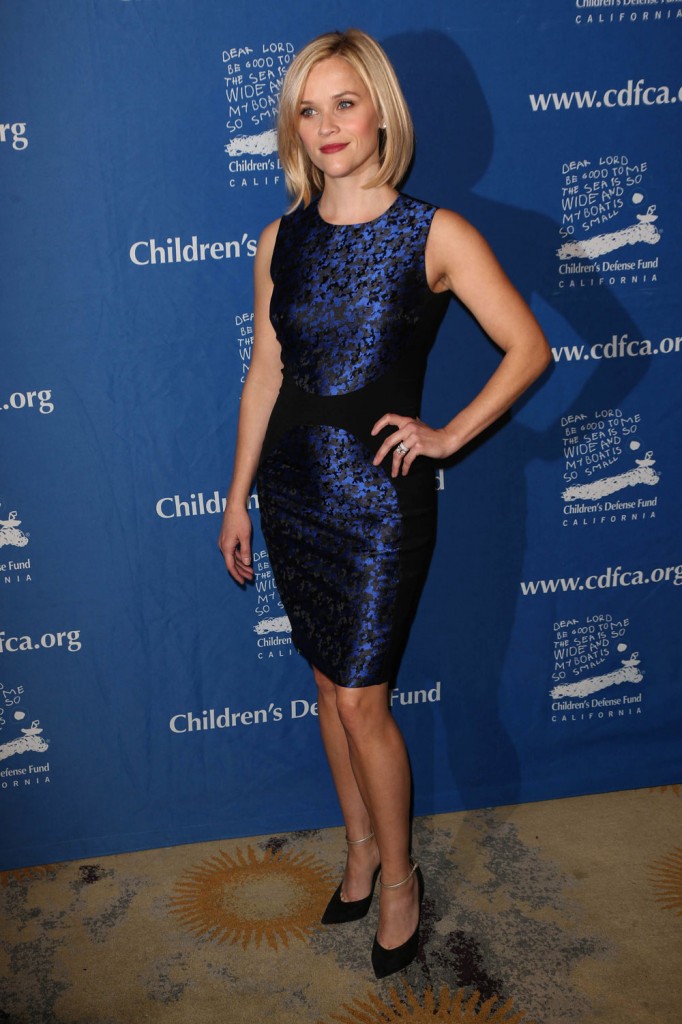 Jennifer Garner was in white lace and black Valentino. Like Reese, she's dressed somewhat conservatively (for Hollywood) and in a dress that looks just right for the holidays. I love it! I also think her new bangs are cute, not a lot of women can pull them off but they're the right length and style.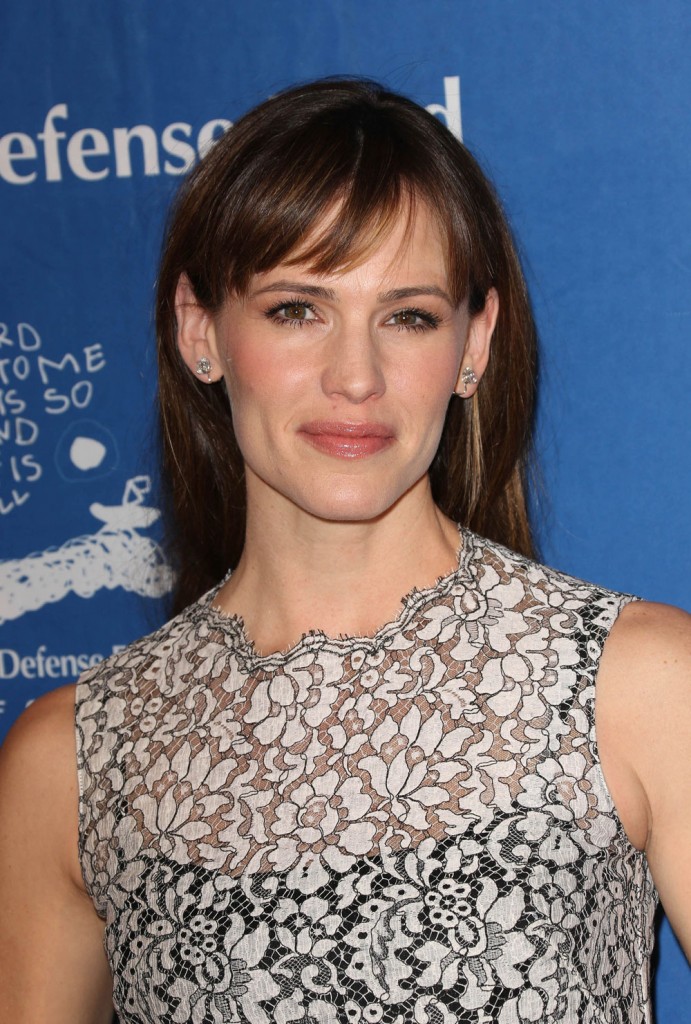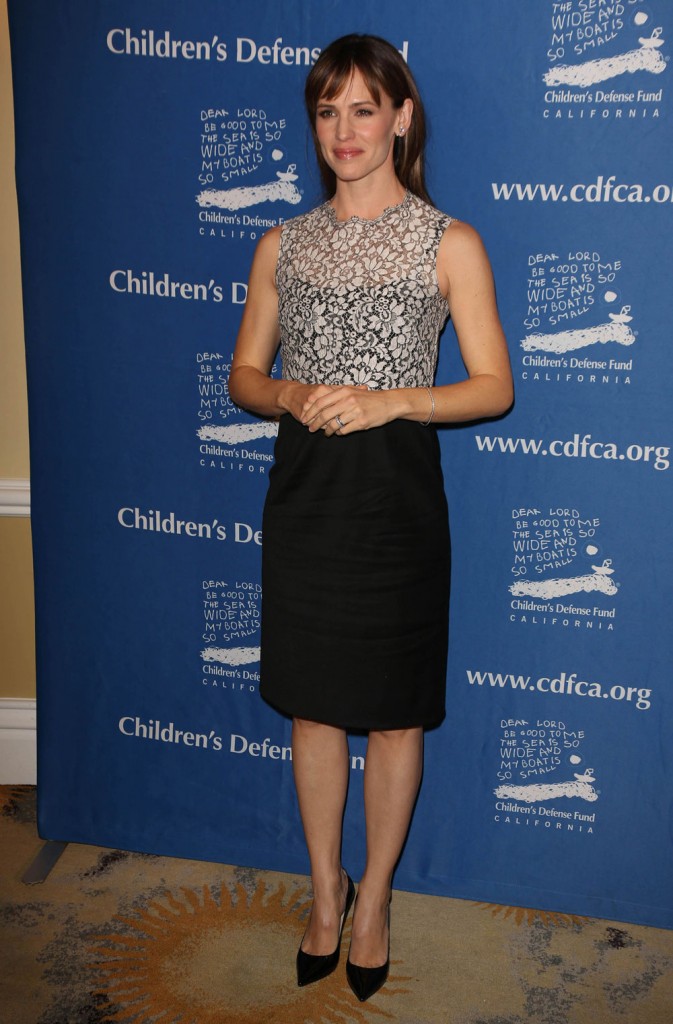 I'm adding some other ladies here at the end so we have more photos to look at. Here's one of my favorite actresses, Emmy Rossum, in Oscar de la Renta. She's at a benefit screening for August: Osage County. I think this dress is too fussy for Emmy. The print looks old fashioned and coupled with the fit it comes off as dowdy. With a different print, it could be cute and retro.
Emmy is with an actor named Jake McDorman. If you watch Shameless, you'll know him as her boss on the show. She used to date the guy who played a cop on Shameless, Tyler Jacob Moore, but they broke up this summer. I wonder if things were awkward on set and if there was drama between Emmy's suitors.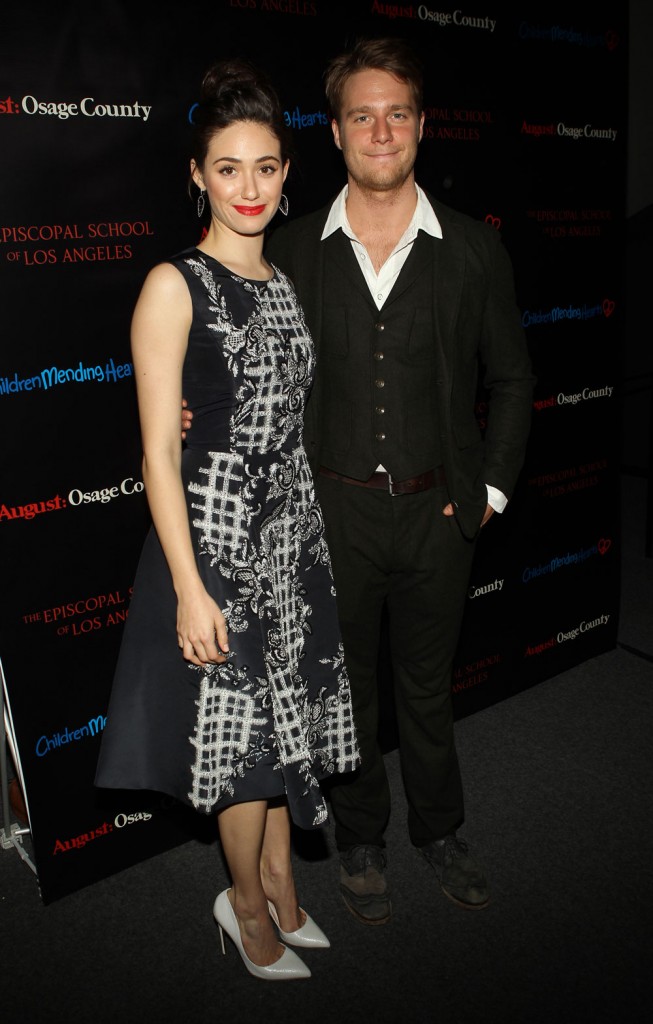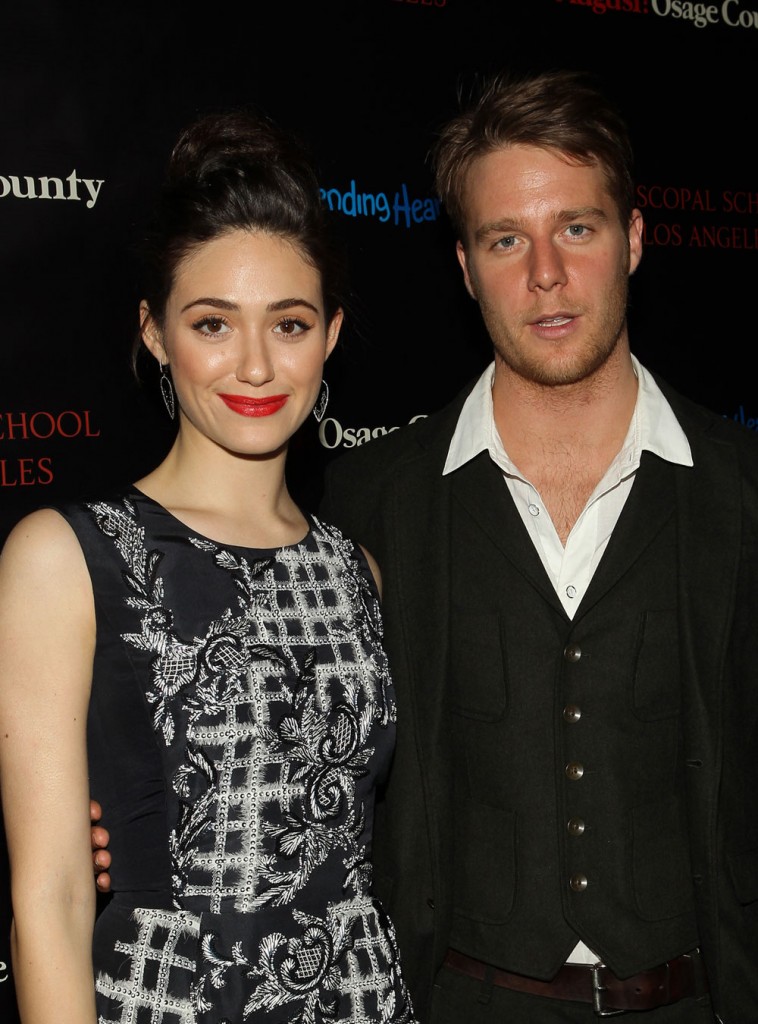 Here's Christina Ricci at the opening night of the musical What's It All About? Bacharach Reimagined. I'm including her because I love this look. She's in a black and red windowpane print dress paired with a black jacket, black tights and boots. She looks comfortable and casual.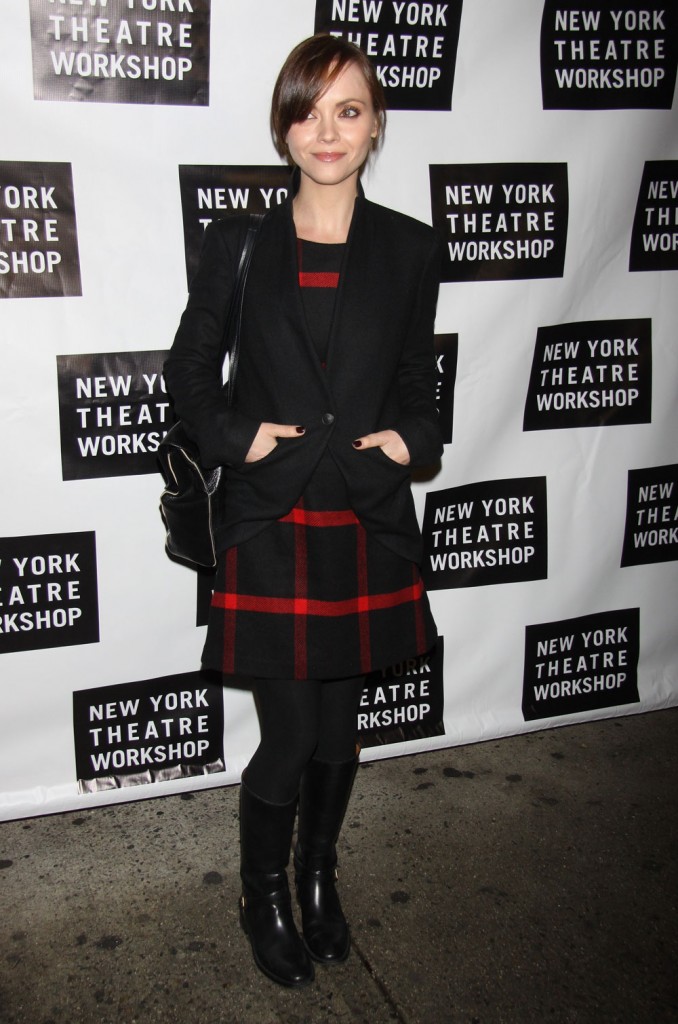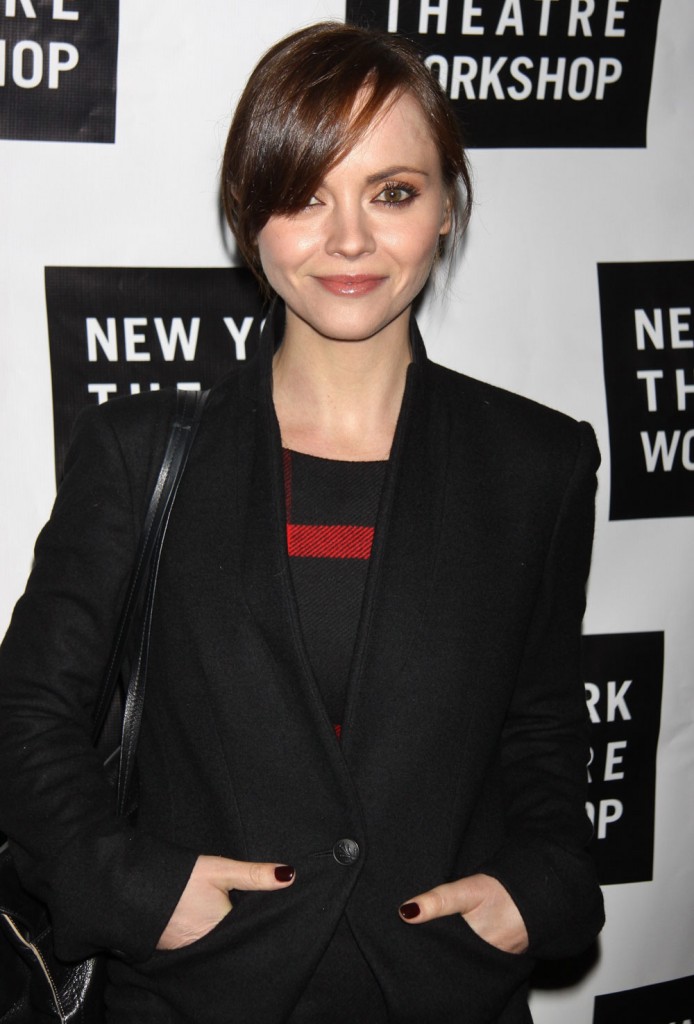 Photo credit: WENN.com