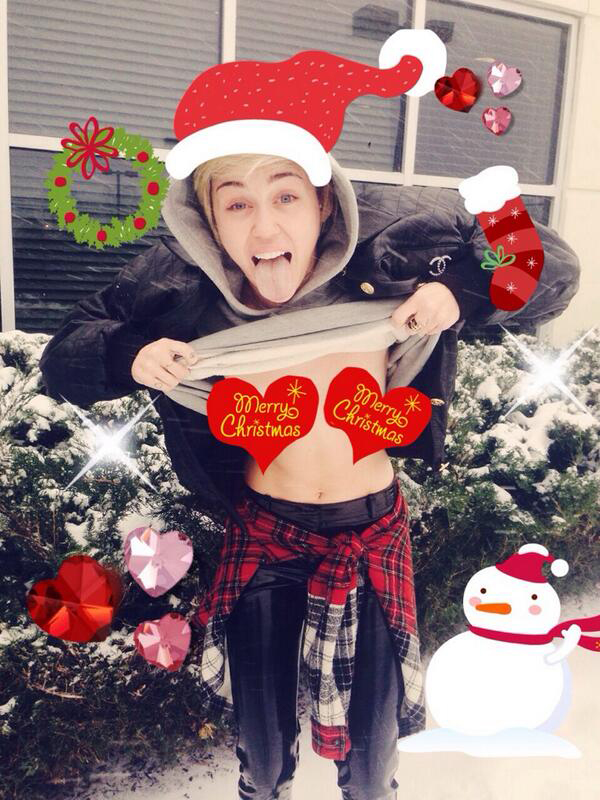 You're looking at one of Miley Cyrus' latest Twitter selfies. She's also made some "Christmas cards" of questionable taste. They're not particularly raunchy by Miley standards, but they are a nightmare of horrific clipart, so I've saved your eyes by inserting them at the bottom of this post (with and some pictures of Miley's red carpet outfit at the NYC Jingle Ball).
As you can see, Miley is clearly not wearing a shirt or bra in this selfie. I appreciate that she covered the girls with hearts because she saved me the trouble of blurring yet another one of her photos. Miley tweeted that she was showing her rack for a good cause: "It's not about getting your t-tties out. It's about equality." She then referenced the @freethenips account, which is linked to an indie film that "challenges the disparity in U.S. media censorship when it comes to violence versus the naked female form."
The movie does seek to make a good point, and I know Miley considers herself one of the biggest feminists in the world. At the same time, Miley's ripped off her clothes so many times for attention, so it feels like that's what she's doing here. For a good cause of course.
Something else happened over the weekend. Remember how Demi Lovato recently confessed how she couldn't go 30 minutes without cocaine and smuggled it onto airplanes? Miley's BFF/assistant/enabler, Cheyne Thomas, recorded a YouTube video to mock Demi. You can bet Miley's on board with this tasteless trick. In the vid, Cheyne confesses, "I can only go 30 to 60 minutes without coke." as he drinks a bottle of Coca Cola. Ooh, so clever. And rude.
Here's some pictures of Miley shaking her thang at the NYC Jingle Ball.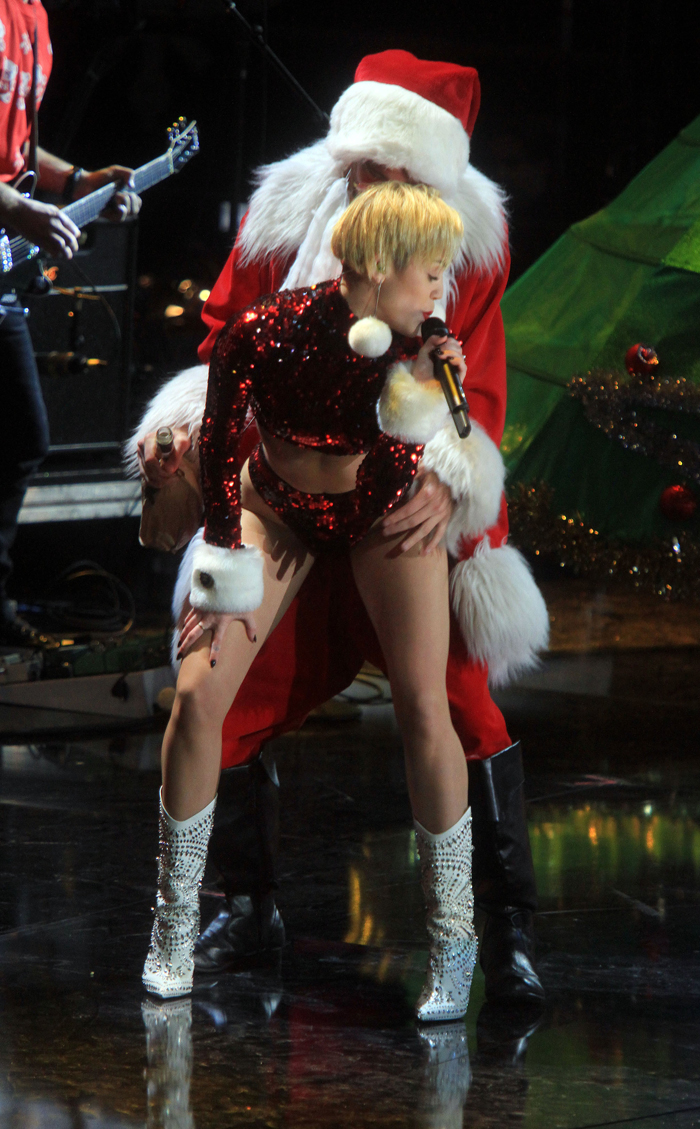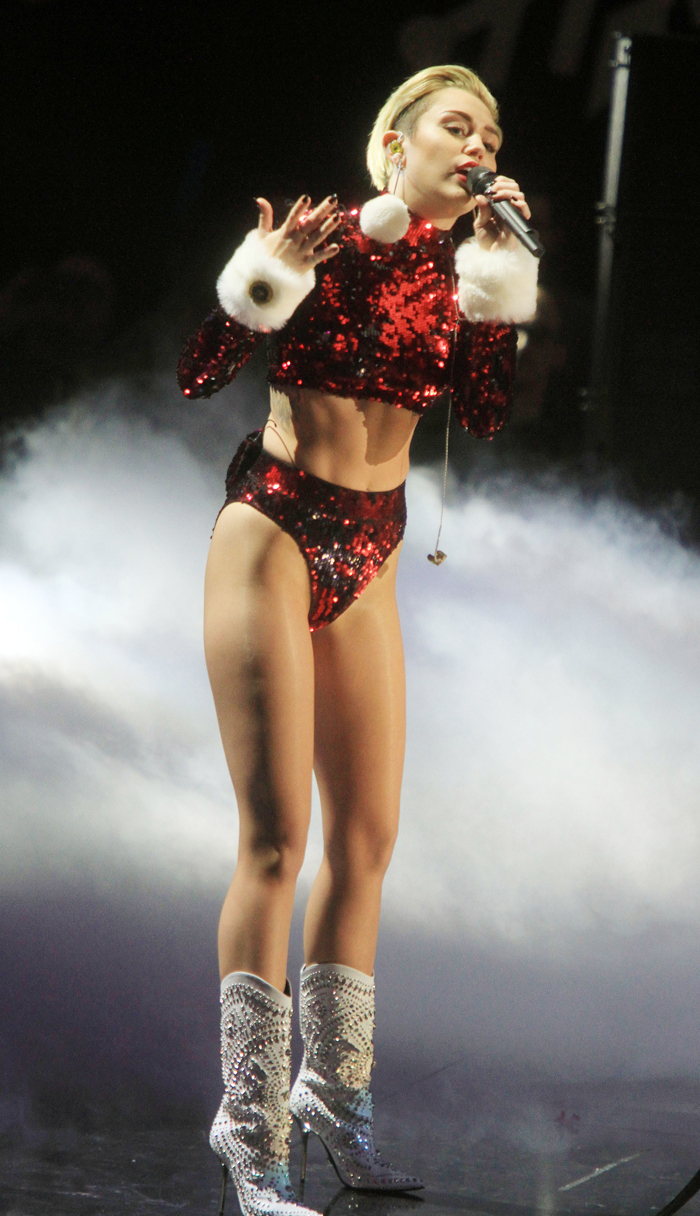 Photos courtesy of Miley Cyrus on Twitter & WENN