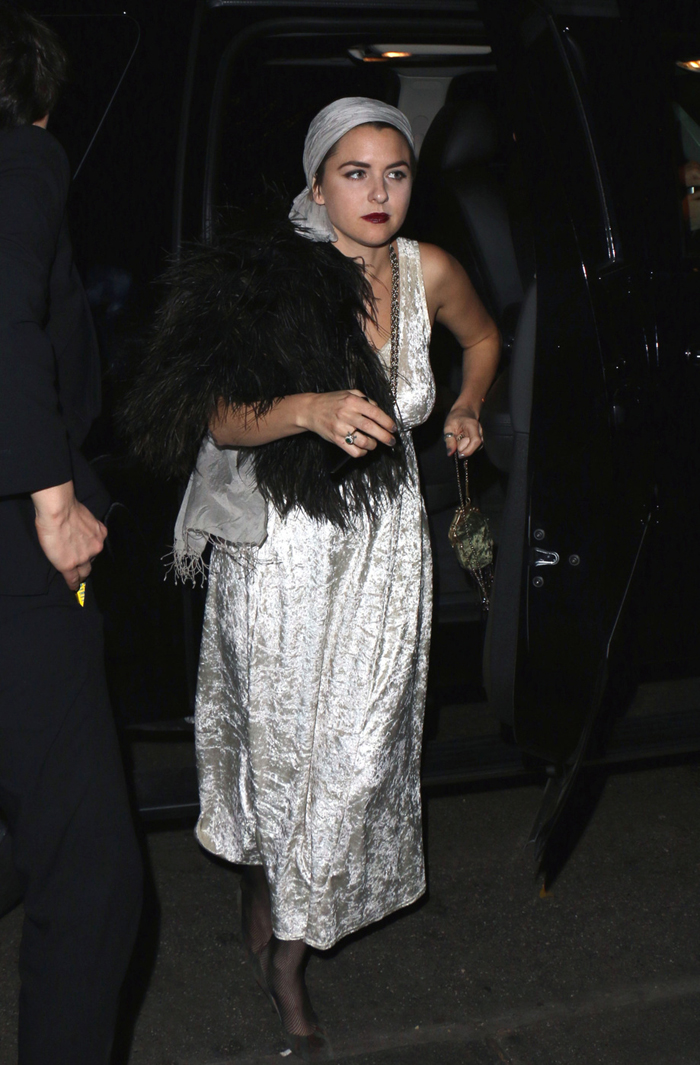 These are photos of Frances Bean Cobain at the Chateau Marmont on Friday night. She's 21 now, which makes me feel super old. We haven't heard much from Frances since her springtime feud with Kendall Jenner. Frances labelled Kendall "a f—ing idiot" and "self-involved," and it wasn't pretty. In fact I was a little bit irritated at Frances for jumping all over the least-Kardashian member of the Klan. Poor Kendall was like a startled deer in the headlights during that feud.
Anyway, these are pictures of Frances at one of Hollywood's most notorious paparazzi hangouts. Is that a crushed velvet dress and a massive feather boa? How very Liza Minnelli. I'm assuming Frances wanted to be seen, which seems strange since she usually ducks under the radar. What startles me even more is that Frances would visit a nightspot where she could very easy run into dear old mom. That would be dreadful. Maybe she knows Courtney Love's not in town. Otherwise I would imagine Frances wouldn't take any chances in that department, and I can't blame her.
Frances has been morosely tweeting lately, which is nothing new. She claims, "All I want for Christmas is a mummified cat," which I guess is something one could buy for the goth girl who has everything. She also tweeted, "Sooo hungover & hungry. Worst state to wake up in, ever." Eh. I'd say something negative about that, but I think that's her age speaking. Tweeting about hangovers is what 21-year-olds do.
Update by Celebitchy: Our photo agency misidentified these photos as Frances. As many of you have noted, this woman doesn't have the same tattoos so it's probably not her. It looks just like her to me, and I thought it was her until the tattoos were pointed out.
Here are some photos of Frances with blonde hair on Halloween. She looks so much like Kurt in these pictures. Look at Elvira!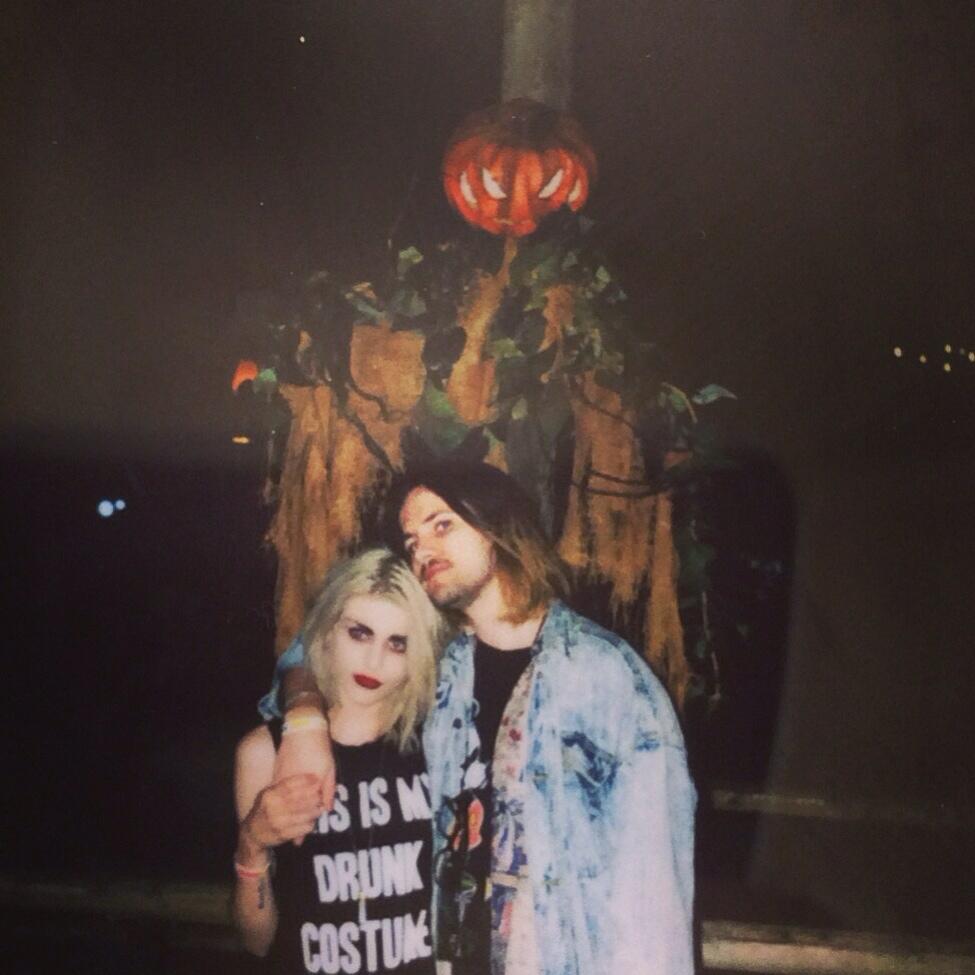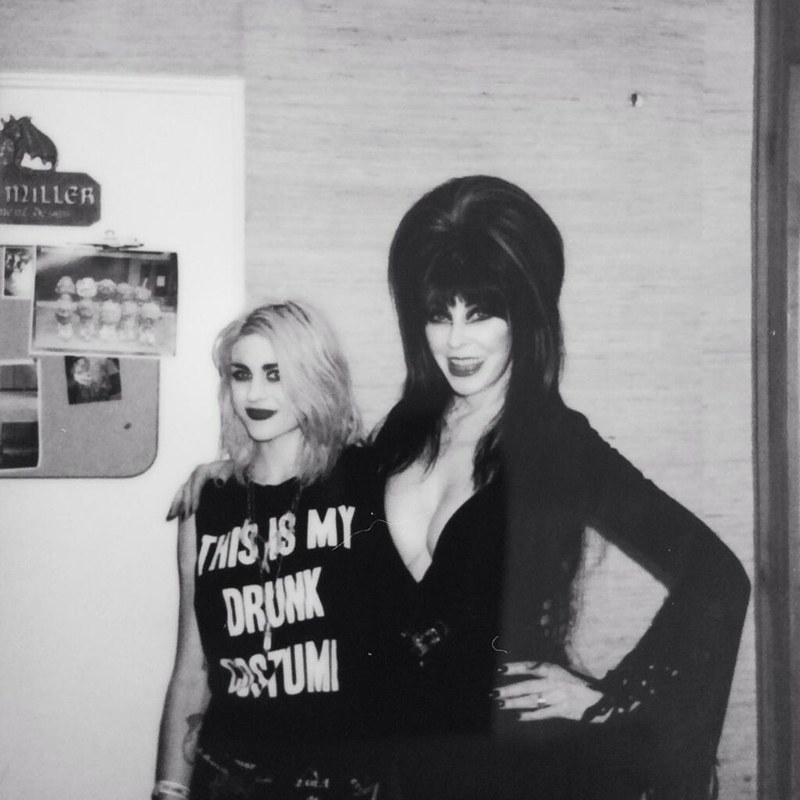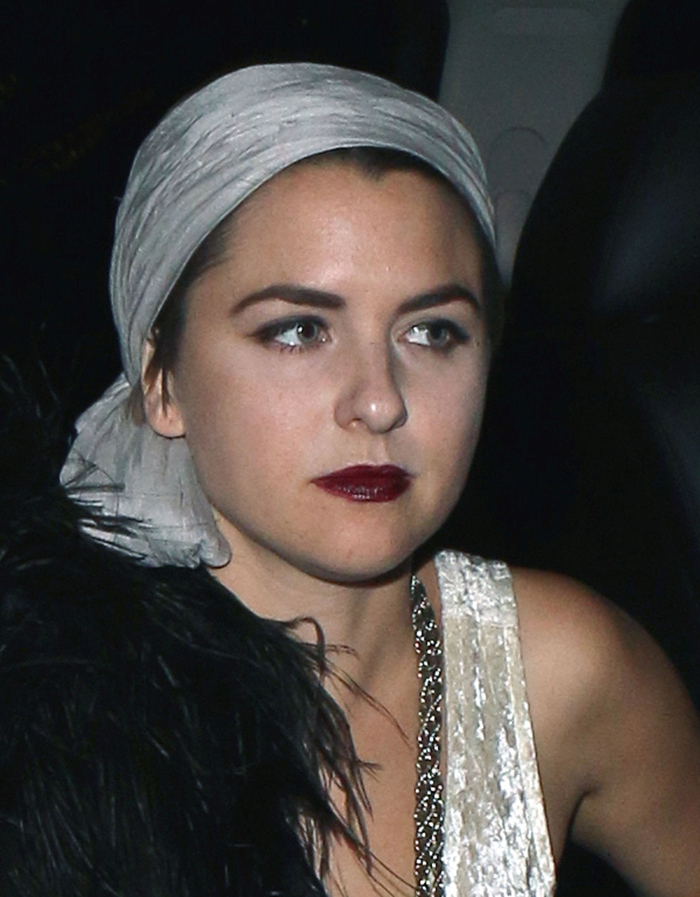 Photos courtesy of Frances Cobain on Twitter & Pacific Coast News